Over the weekend, Hồ Chí Minh City residents were given the opportunity to view 11 shortlisted designs for the new City People's Committee Administration Building and to vote for the scheme they felt was best suited for the site and purpose.
The exhibition of shortlisted designs was held in the City Exhibition Centre at 92 Lê Thánh Tôn and attracted a steady throughput of visitors throughout the weekend, including a very large number of young people.
While the shortlist included a number of more conventional monumental designs, it also featured several stunningly futuristic glass and steel creations. These included a semicircular structure with an undulating roof, apparently inspired by "the simple act of two hands held together, fingers interlocked - a humble expression of unity," and a "sustainable, intelligent building" comprised of curved, abstract-shaped floors layered slightly off-centre from one another.
However, for members of the city's growing urban conservation movement, the concern is not simply the design of the new building and its impact on the cityscape. Equally important is the fate of the 1888 Bureau du Gouvernement building at 59-61 Lý Tự Trọng, which had previously been threatened with demolition to make way for the new Administration Building.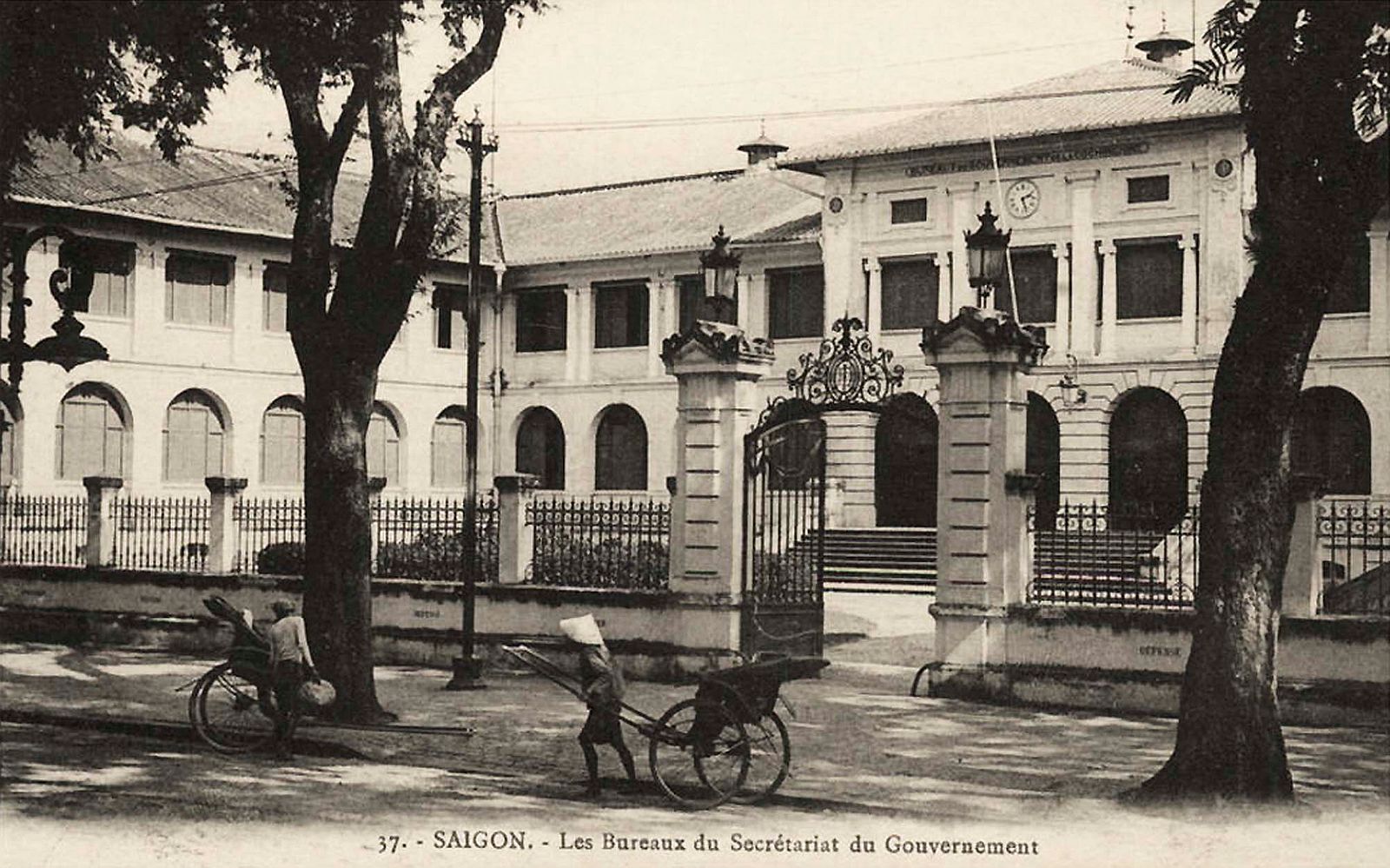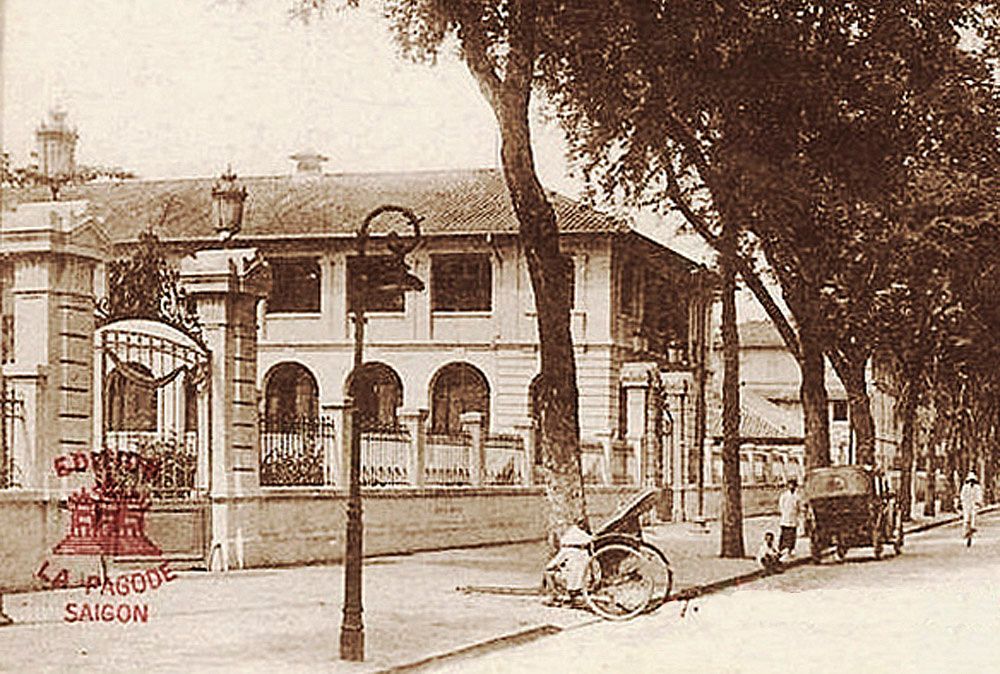 Encouragingly, no fewer than seven of the 11 shortlisted designs planned to retain the 1888 building intact, without negative impact on its heritage value. One proposed minor modifications to the old building, two others envisaged building around it, and just one of the shortlisted designs involved dispensing with the old building altogether.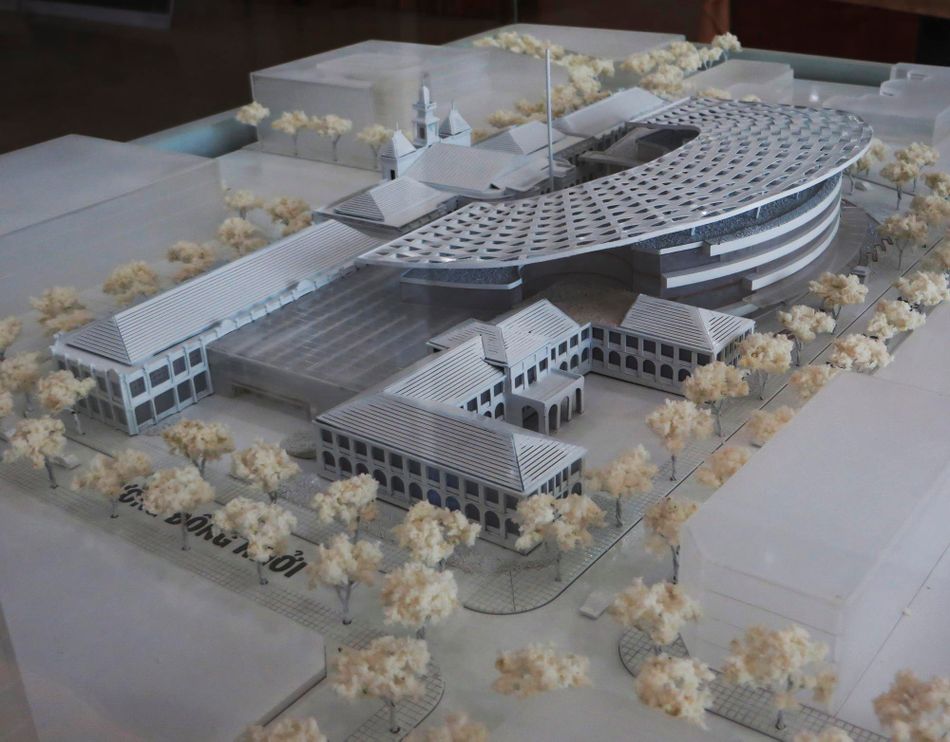 Undoubtedly the most intriguing design was one which envisaged moving the Bureau du Gouvernement building in three complete sections to a more central location on the site, in order to repurpose it as the rear entrance to the People's Committee building. Addressing the concerns of visitors about the dangers of moving a 126-year-old heritage building, a representative of the design consultancy responsible for this scheme pointed out that this had already been done safely on many occasions in Japan and involved no danger to the old building.
The Saigon Heritage Observatory, set up last year by the group which led the 2014 Saigon Tax Trade Centre preservation campaign, issued a statement urging voters to choose a design which will preserve the old government building intact.
The results of the vote are expected to be announced over the next seven days.