Hanoi is gearing up for a new mega development that will house 24,300 people and stretch across three districts.
Hanoi Starlake, located 5km from Hanoi's city center and 14km from Noi Bai International Airport, will cover 138.3 hectares of Tây Hồ, Từ Liêm and Cầu Giấy Districts, reports REIC.
Phase 1 of the project, which will span 114.8 hectares, began in 2010 and is scheduled to be completed in 2019. Phase 2 will kick-off once land clearance is finalized.
The project will be comprised of skyscrapers with financial offices; a theatre area with miniature versions of New York's Broadway, Times Square and Venice, Italy; and large green spaces.
Not only will Hanoi Starlake serve as a commercial and residential hub, but also as the city's new administrative center with ministry headquarters and diplomatic buildings.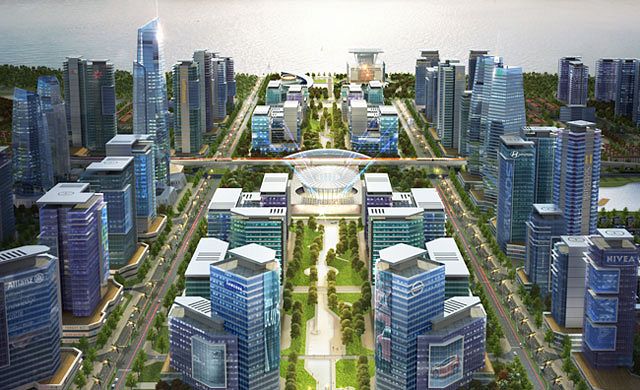 The project's developer, Daewoo E&C said that 376 villa units will be completed by 2015.
Between this development and Saigon's Central Park project, it looks like the Singaporificaiton of Vietnam's cities is underway.