The Đại Quang Minh Real Estate Corporation's project in Thủ Thiêm is a mixed development of high-rise apartment buildings and villas that will include schools, shopping centers, cinemas, sports centers and restaurants.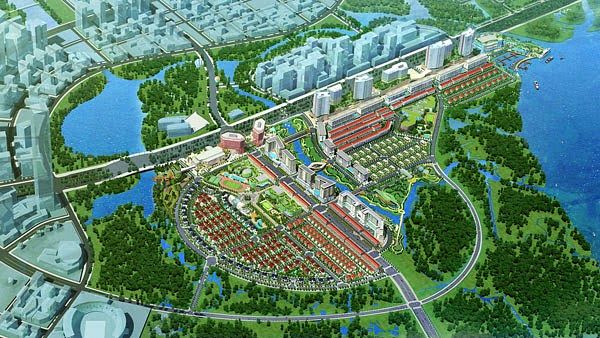 ---
Related Articles:
- Future Saigon: VINATEX Tower (Võ Văn Kiệt Street)
- Future Saigon: The Nexus Complex
- Future Saigon: the Eximbank Tower

---
The 128-hectare, eco-friendly development will incorporate these structures into the surrounding environment which consists of waterways and wetlands.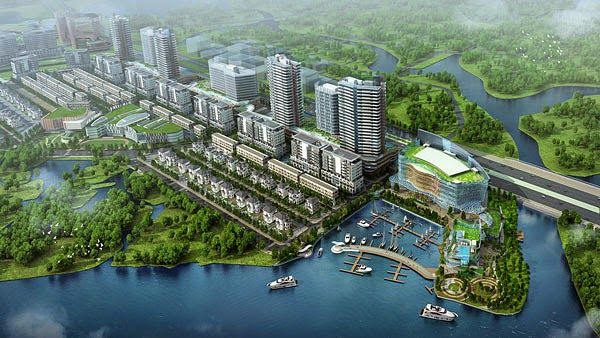 Construction of the first villas, the only ones that have been approved in Thủ Thiêm up to this point, is planned to conclude by the end of the year with the remainder completed by 2015.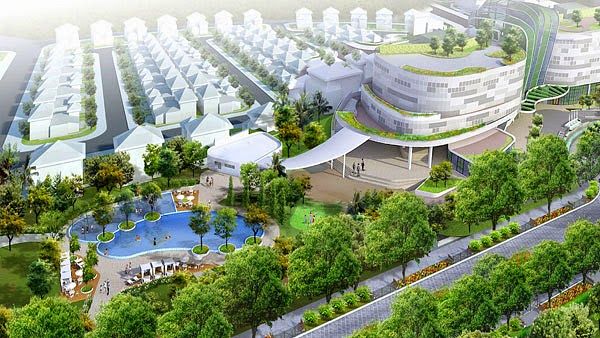 Head over to REIC (Vietnamese) for the project's full details.