Details

Published on Friday, 17 July 2015 15:15
Written by Saigoneer.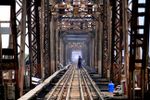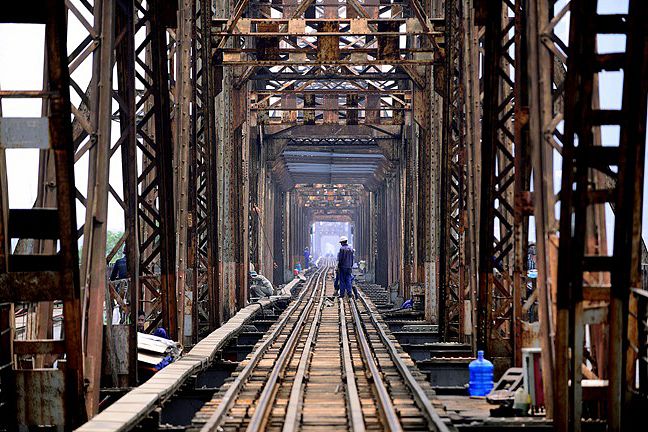 Repairs to Hanoi's historic Long Bien Bridge are underway with the aim of both making the structure safer for pedestrians and drivers.
---
Related Articles:
The Long Biên Bridge – "A Misshapen But Essential Component of Hà Nội's Heritage"
- Hanoi To Build New Bridge Instead Of Tearing Down Long Biên
- $14 Million Approved For Restoration Of Hanoi's 112-Year-Old Long Biên Bridge
---
The first phase of the US$15 million renovation, scheduled to be completed by 2020, is mainly focused on replacing the bridge's worn beams and steel components, according to Vietnam Net.
During the second phase, the structure's tracks will be removed following the completion of the Hanoi urban rail project, Route 1 (Yen Vien - Ngoc Hoi) which will run on a yet to be constructed railroad bridge.
The Vietnam Railways Corporation said that it chose its best workers and experts to conduct repairs.
Costing just over 6 million Francs, Long Bien was built between 1899 and 1902 to an in-house design by Daydé et Pillé, following a competition which involved all of the major construction houses. The bridge was inaugurated on 2 February 1902 in the presence of Paul Doumer, the French Governor General, his successor Paul Beau and the young King Thành Thái, and the first train crossed the bridge on 28 February 1902.
The bridge's complex 19-span, 20-column cantilever design was immediately fêted as a technological masterpiece when it opened, writes Vietnam historian, Tim Doling.