The pilot of a VietJet flight was in for a surprise on Wednesday when his plane was struck by a bird – or several birds – damaging the nose of the aircraft.
---
Related Articles:
- All Miss Universe Vietnam 2015 Contestants Will Sport VietJet Bikinis
- VietJet Passenger Opens Emergency Exit Mistaking It For Restroom
- Jetstar Passenger Opens Emergency Exit, Delays Plane...Again

---
Thankfully, the Hanoi-bound plane landed safely, reports Zing, carrying 145 passengers from Buon Ma Thuot.
In photos posted on Facebook, the aftermath is a little gory, featuring a blood-streaked crater on the nose of the plane. The front of the aircraft was dented as a result of the head-on collision. Aviation authorities later confirmed the incident.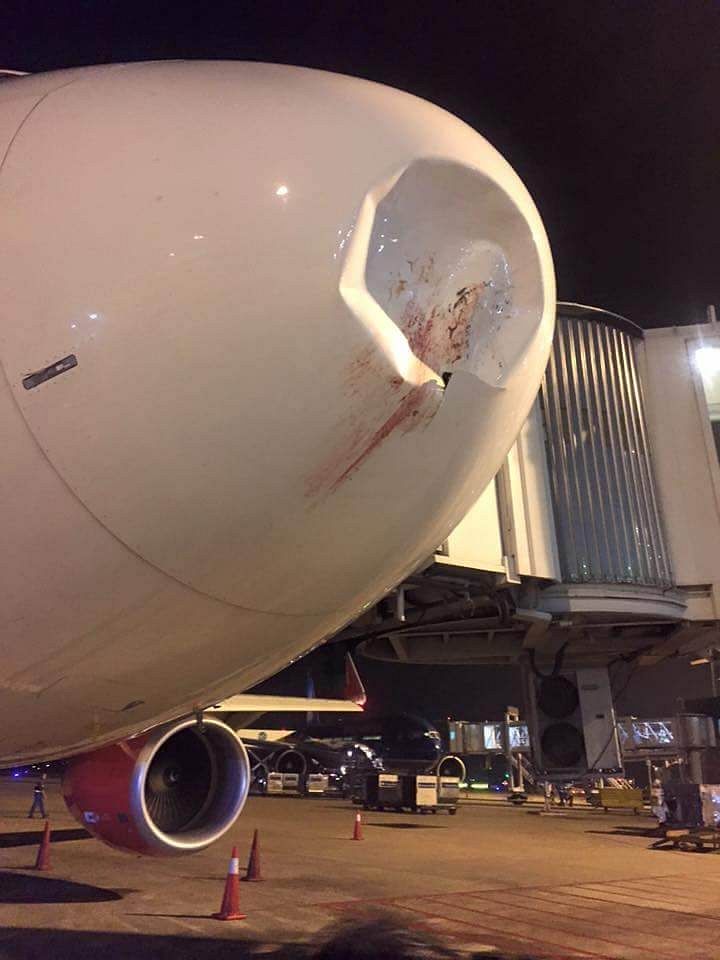 Once passengers disembarked, VietJet dispatched technicians to repair the damage, causing a 30-minute delay for the next flight. Thanh Nien also reported that the aircraft's radar system was damaged, however the issue has been resolved.