Nguyen Phan Chanh's painting, entitled "La Marchand de Riz," set a new record for Vietnamese art at Christie's International in Hong Kong this past Saturday.
Originally valued at $75 due to a case of misidentification – a trainee labeled the piece as an unsigned Chinese work before experts identified Chanh's signature – the winning bid was a record $390,000.
According to Jean-Francois Hubert, Christie's senior consultant for Vietnamese art:
"The provenance is impeccable. It's in its original frame by Parisian framer Gardin and it was exhibited in 1934 in Napoli."
The buyer, Hong Kong-based dealer Pascal de Sarthe, said he and his wife plan to hang it in their bedroom.
The previous receord for a Vietnese work at auction was set by Le Pho's pieces in April 2012 which sold for $360,000 at Sotheby's in Hong Kong.
Chanh, known as a master of Vietnamese silk painting, was born in the village of Tien Bat in 1892.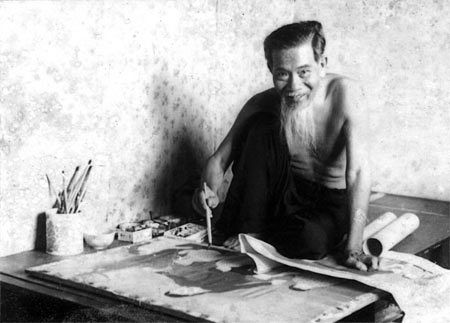 After graduating from art school in Hue, he, along with Le Pho, Le Van De, Mai Trung Thu and Cong Van Trung, comprised the inaugural class of the Fine Arts College of Indochina in 1925.
Initially gaining popularity in France, Chanh's work was exhibited in Milan (1934), San Francisco (1937) and Tokyo (1940).
During the American War, he lived in Hanoi, painting images of the war and helping to curate the Vietnam Fine Arts Museum. Chanh passed away in 1984.
It's wonderful to see Vietnamese fine art in the spotlight but you'll have to travel to Hanoi to see the rest of his work.