Hanoi officials shut down the celebrated stretch of railway last weekend, citing safety concerns as the main reason.
'Train Street,' renowned for its railway-adjacent cafes and hugely popular with tourists, finally reached the end of the line last week after authorities barricaded the area, shutting off entry to all but local residents.
Once known locally as a rough neighborhood, the area grew international renown as a place where visitors can stand mere inches away from passing trains that rattle through the capital or enjoy a dash of contemporary narcissism with a few selfies on the tracks.
Though built during French colonial rule in 1902, the trains remain a vital form of transport for locals and tourists. Following an order from Hanoi's transport officials, however, police swiftly clamped down on coffee shops along the railway last week, with the entire shutdown coming to a close last Saturday.
With no sign to explain what's going on, and little notice given, visiting tourists have been confused and disappointed. Even today, they are still trying to take photos in front of police barriers, which stand right next to a busy traffic crossing.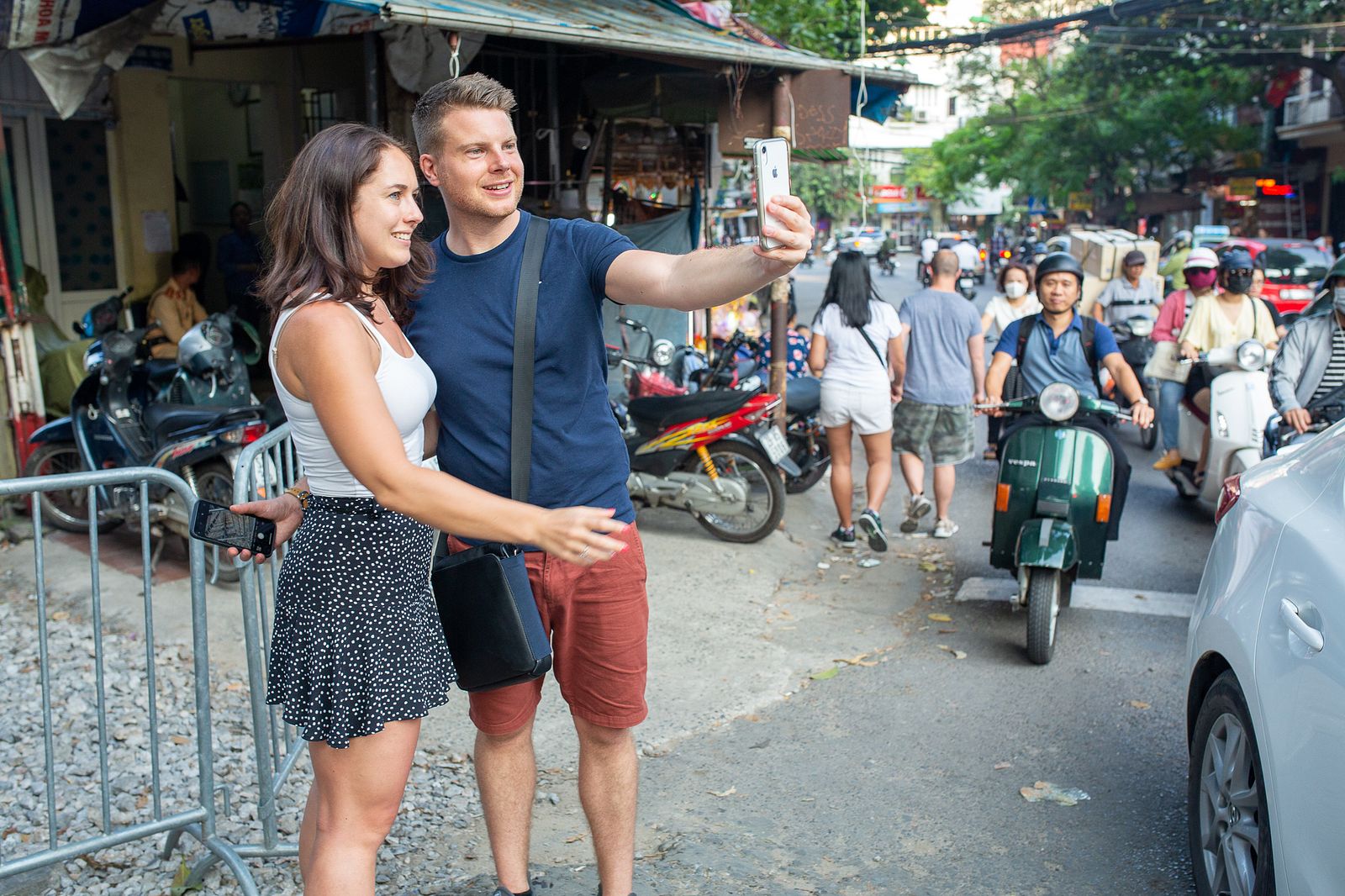 British couple Stewart Gould and Charlotte Hepworth knew about the area from Instagram, yet only found out about the closure the day before visiting.
"It was the main reason to come to Hanoi — to see the street — so we're a bit gutted, a bit sad that it's not open," Gould said.
Having repeatedly featured as a must-see destination on international newspapers and social media platforms, tourist numbers have grown exponentially over the last year. In response to rising tourist numbers, local residents opened extra services along the tracks, such as food stalls, or arranged photography spots via dining tables on the tracks.
Yet it got to the point where the whole thing was getting ridiculous. What began as a relaxing, pleasant experience inevitably became tarnished by over-tourism. A few cafes morphed into a tourist high-street, with a startlingly long line of bars and cafes stretching along the tracks.
The closure of the area is mainly intended to increase safety, especially amid Vietnam's rise in railroad accidents. Dan Tri reported how one train was forced to make an emergency stop just over a week ago to avoid colliding with tourists crowding beside the railway.
Vietnam's record on rail safety is particularly poor. In 2018, there were over 260 accidents on railway crossings, in which 124 died and 184 were injured, according to railway historian Tim Doling.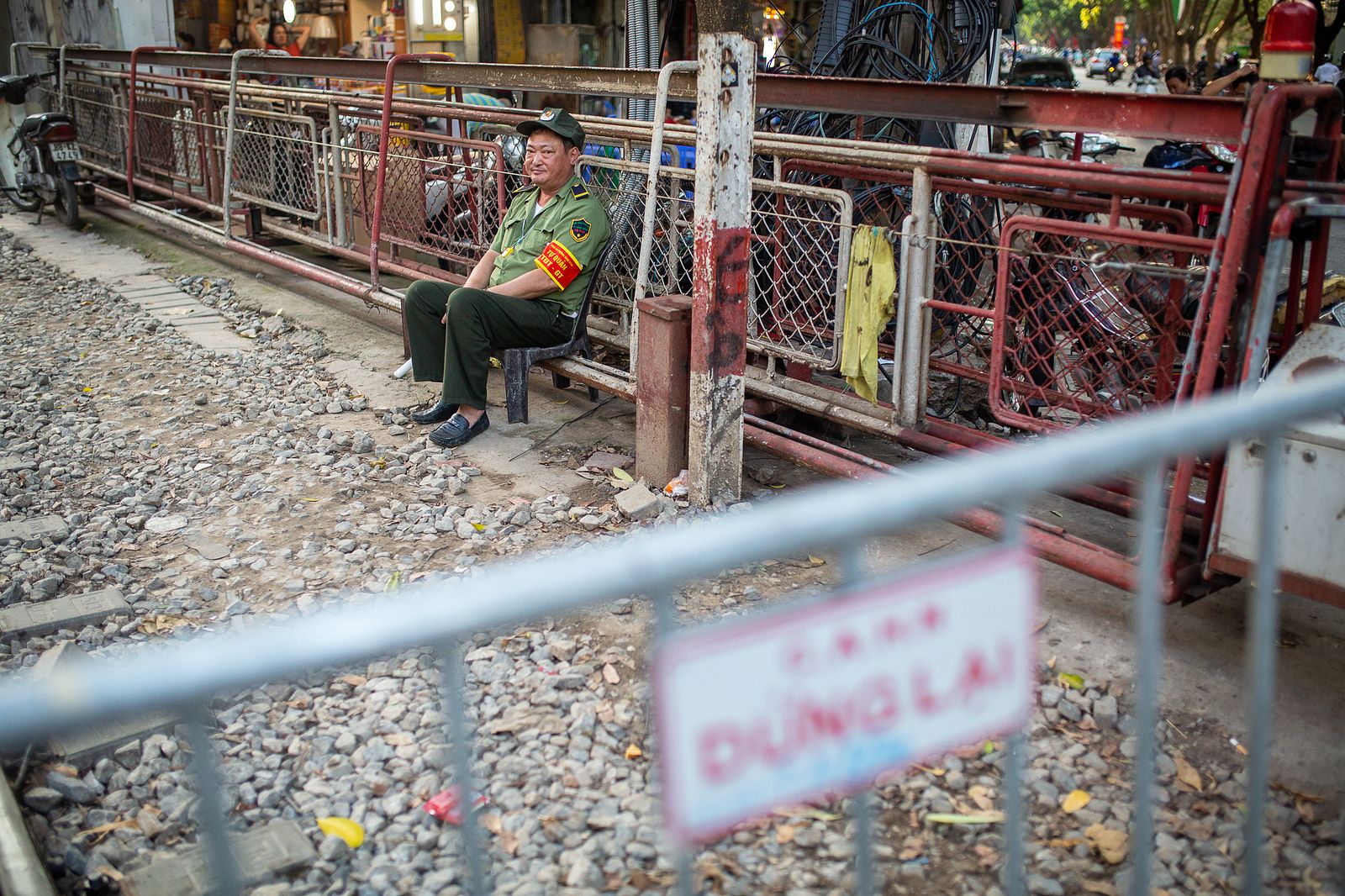 "I totally understand the reasons," Gould said. "It was probably only a matter of time before someone got injured. But… it's a surprise they've done it."
In a recent press conference, Vietnamese tourism officials claimed they always encourage creative ways to develop the travel industry, yet since services along this stretch of the tracks were unregistered, unsafe and violated numerous regulations, authorities had to intervene and stop these activities.
Yet as always, Vietnam remains mercurial and entrepreneurial, and as such, it is perhaps likely the tourist culture that's thrived beside the tracks for two years will re-emerge in some form.
Thao Quach, founder of The Railway Hanoi, the first café to open in the area around two years ago, thinks the government made the right decision considering the circumstances, but that a new approach is needed. The singular appeal of the area is of benefit to locals, she says, and should be protected in some way.
Thao believes the area needs to be properly maintained, with meetings set up between café owners and officials to discuss how to do business on the street while following the guidance and rules set by authorities.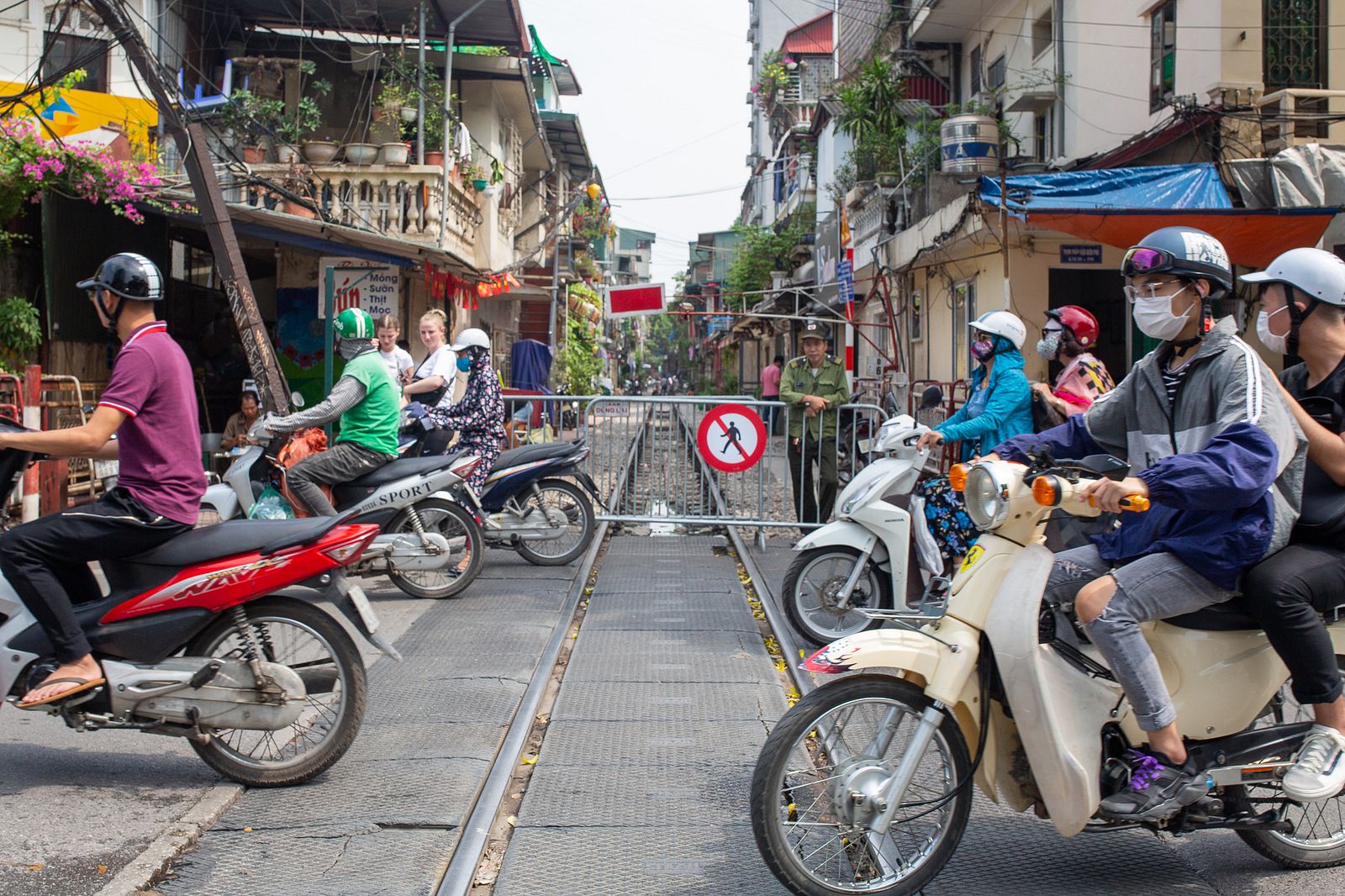 "Many young cafes don't know how to manage their cafes properly and effectively," she told Urbanist Hanoi via email. "They put tables close to the tracks and play Vinahouse music that's destroying the train street culture".
In a Facebook post shortly after the closure, however, she claimed she had already found a new location only 200 meters away for her business, where visitors can still sit at tables and watch trains crawl past in the distance.
"We think this is a good action of the government to organize the street. We collaborate with them" she said, before adding: "If you miss us and the train, please come to The Railway Hanoi 2!"