If you visited Kyoto but didn't snap a snazzy shot of the seemingly infinite row of torii gates, did you really visit Kyoto? Or at least, that's what common travel conventions seem to suggest.
Fushimi Inari-taisha is probably the single most recognizable landmark in Kyoto. The famous main shrine sits at the foot of a mountain, but to reach the inner shrine, visitors must walk a path lined with thousands of torii gates, the iconic Japanese structure painted in vermillion and black. History indicates that these gates were donated by worshippers in hopes of having their wishes actualized.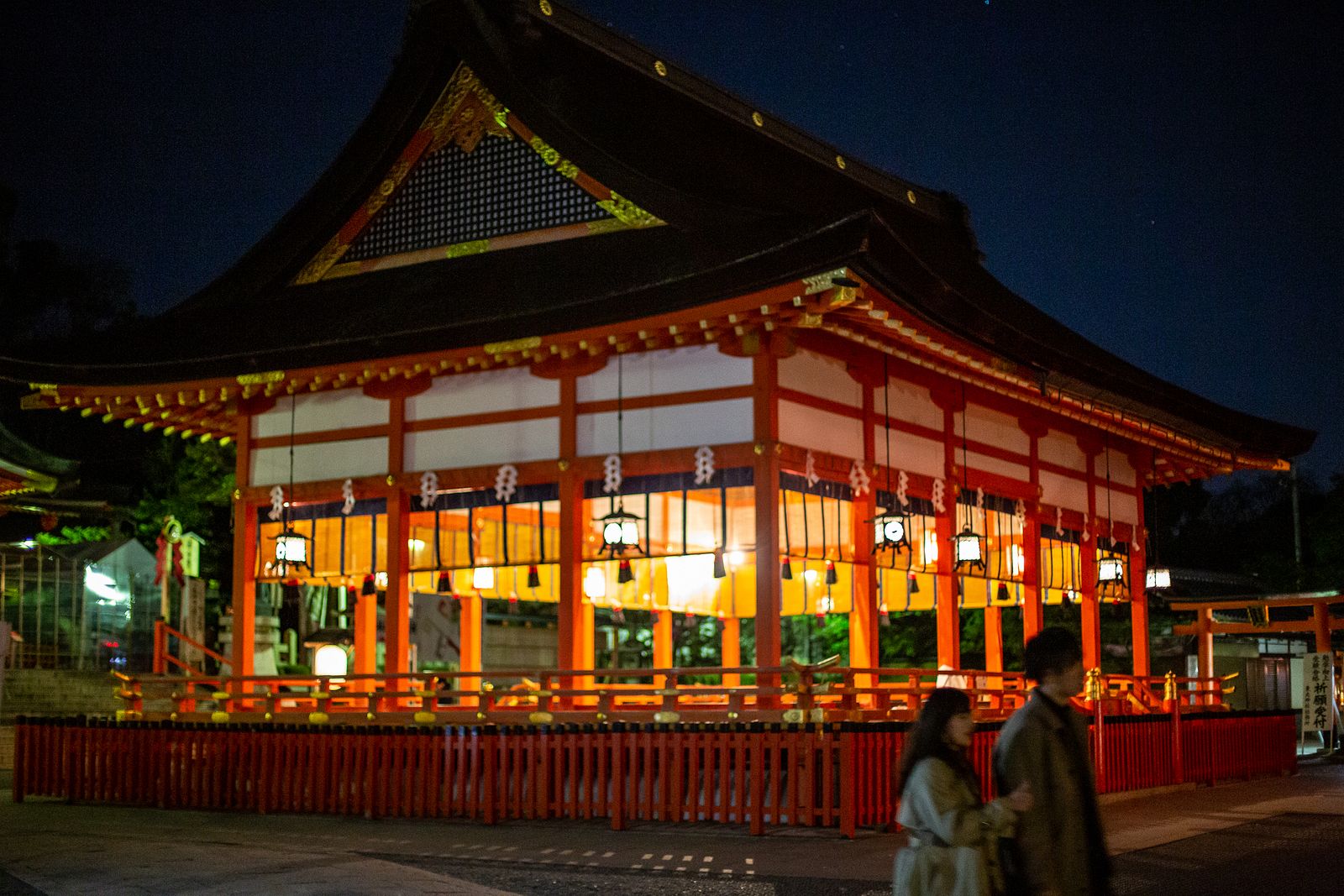 Because of its status as a prized tourist destination, Fushimi Inari is often packed with travelers and worshippers. Its international fame was perhaps amplified by Rob Marshall's 2005 adaptation of the novel Memoirs of a Geisha. In one of the film's most pivotal scenes, little Chiyo runs to the inner shrine to make an offering to the heart-wrenching cries of the violin in the score.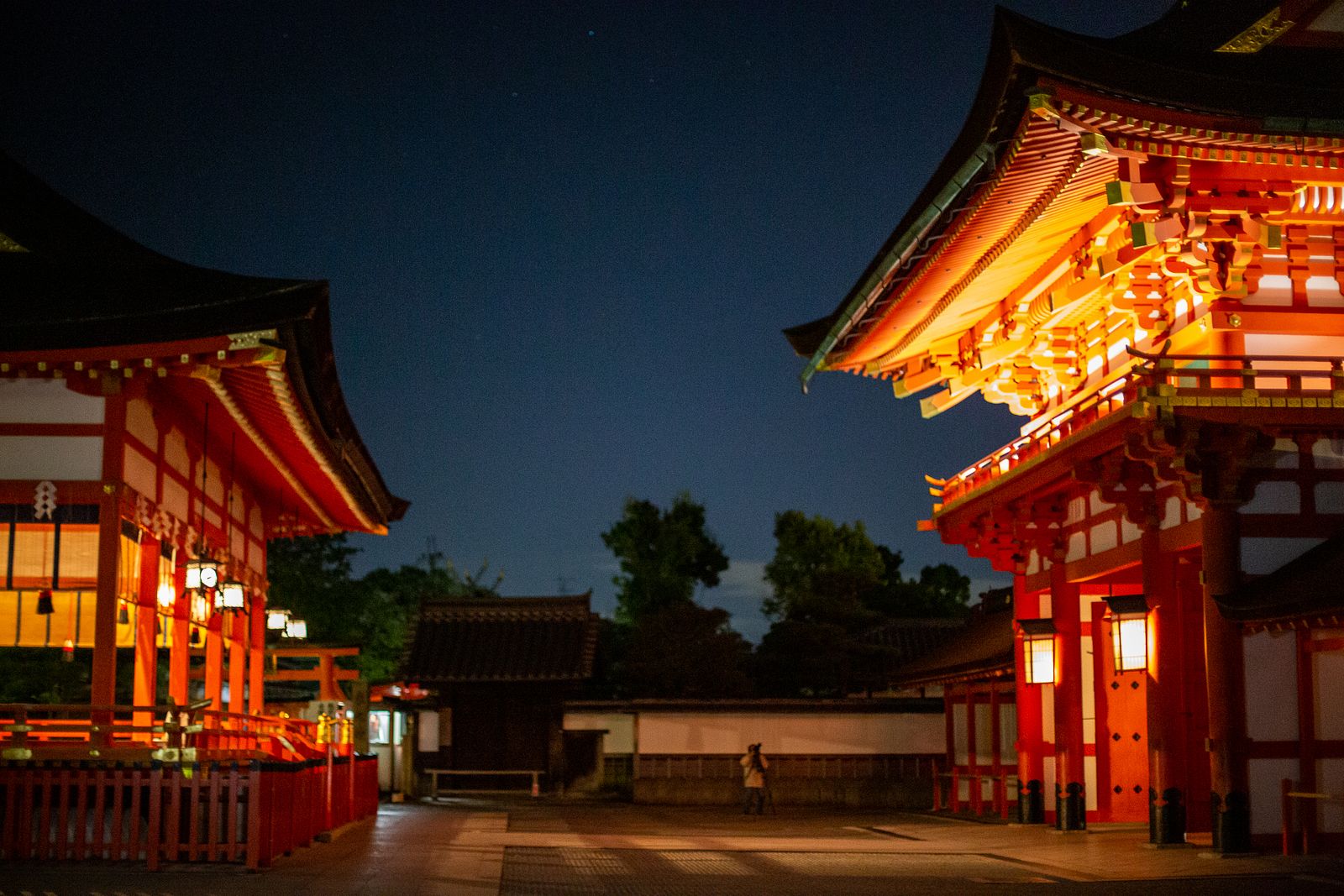 For the crowd-averse, a nocturnal visit might be your best chance to relish the shrine's brilliant architecture, spiritualism and natural scenery with some semblance of quietude. These night shots, taken by photographer Chris Humphrey, present a placid side of the shrine, enveloped in an indigo twilight and embraced by the amber warmth of night lights.
Have a closer look at the serenity of Fushimi Inari-taisha during a winter evening below: