Although there are many reasons to visit Spain, including good weather, history and food, wine tourism has become one of the latest trends with foreigners and locals alike. You may enjoy drinking wine, but the next step is visiting the cellars.
As a result of this new trend, some of the best wineries have decided to cater to the new demand and have opened up restaurants (giving visitors the opportunity to try local cuisine with fabulous wines), or even luxury hotels, for those of us who apart from great food and wine, also want to enjoy the tranquillity of the vineyards and surrounding landscapes.
For history and wine lovers alike, wine tourism brings the best of all worlds: good food, great wine, and an adventure through the countryside being able to visit old towns and villages, as well as the array of historical relics such as churches, monasteries and the like.
Rioja, around 150 km from the Spain's Northern coast, is the most famous wine producing area in the country, especially internationally, due to the wine production tradition, but above all for providing some of the top wines to the country and the world.
If you decide to visit Rioja region, you will be spoilt for choice of wineries to visit as well as high-quality restaurants, so you should choice wisely to make the most of your trip! I have travelled a lot in Rioja, so when I recently returned to the region, I was clear on what area to visit - Rioja Alavesa, as they are famous for the best wines within Rioja.
After having visited several wineries, I am sure which one I will visit again once I am back to Rioja: Bodegas Eguren Ugarte.
Five generations of wine makers and a lot of passion for top-quality wine is what has made Eguren Ugarte wines so famous and successful. Their winery is located a few kilometres away from Laguardia, where you can visit the winery, the cellars, a fine dining restaurant or even have a wonderful stay in their boutique hotel.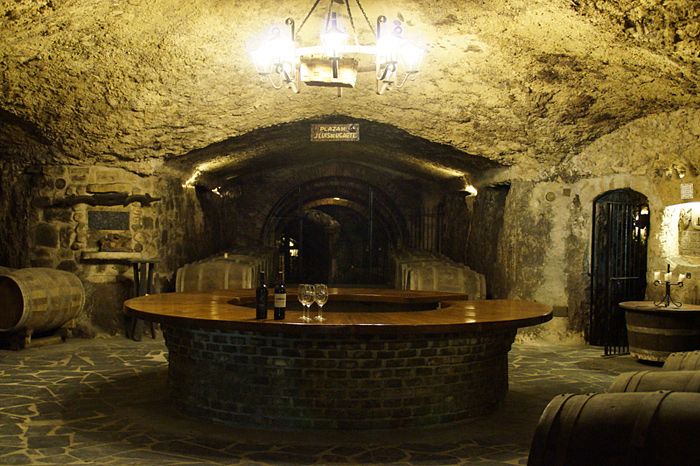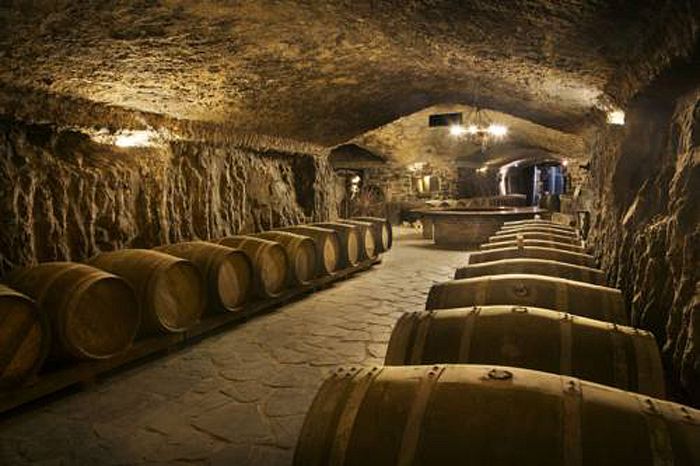 The winery and vines are placed in a premium location: in a flat area in between two sets of mountains, providing not only amazing views, but a particular climate ideal for wine making.
The hotel, which has been built on top of the cellars, offers unique accommodation - sleeping amongst wine barrels and vineyards is quite an experience especially with comparatively low prices.
The winery has two fine dining restaurants, where they combine traditional local dishes with modern cuisine, all under supervision of one Spain's top chefs, Eneko Atxa, who has three Michelin stars.
The visit to the cellars is unique and worth the trip: you will be guided through several kilometres of underground caverns, some containing private wine holdings for top customers so that they can keep their precious wine in prime condition; what's more, in several areas inside the cellars, you can find dining areas. It's not everyday you're able to enjoy great food and wines in a candle-lit wine cellar. Another reason to visit this incredible winery is the soon-to-be-open spa, where you can get many treatments based on wine - ready for a wine bath?

Laguardia village is just a few minutes away by car, and worth a visit, but due to the large amount of cellars there, you may not enter the village by car, as doing so could lead the ground to collapse under you and the potential destruction of priceless wines. You wouldn't wanna be that guy.
Once in Laguardia, you can visit the local Church as well as many of the local bars. Likewise, you are just minutes away from many wineries and small villages with lots of history behind them.
In order to visit, your best bet is to fly to Bilbao airport, and hire a car (which in Spain is rather inexpensive), and you will be less than two hours away of Laguardia and the amazing Eguren Ugarte winery and hotel.