As streets and hems across Vietnam erupted in celebration last night after the national football team defeated Malaysia 2-1 in the 2014 Suzuki Cup semifinal, Vietnamese fans at Kuala Lumpur's Shah Alam Stadium suffered the violent wrath of local fans.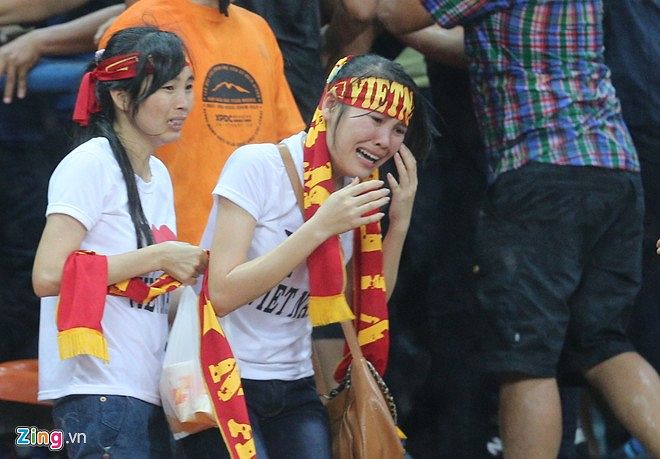 Upset by the loss of the home team, some Malaysian fans vented their frustration by attacking Vietnamese fans with their fists and glass bottles, resulting in small stampedes, reports Tuoi Tre.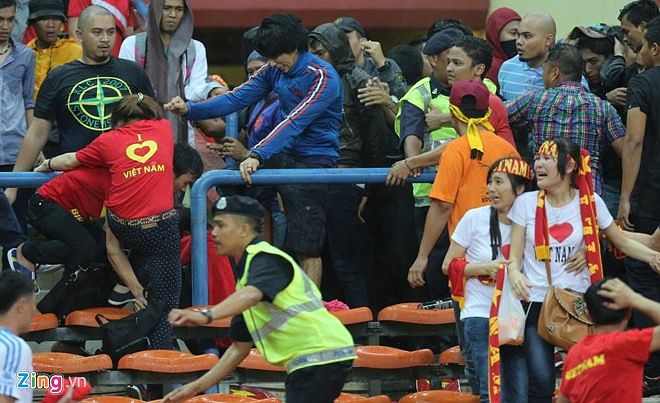 "Some women had their backs stepped on as they fell during the run, some lost their shoes. Many of us were bleeding," said Nguyen Van Tuan, a Vietnamese guest worker in Malaysia who witnessed the attack.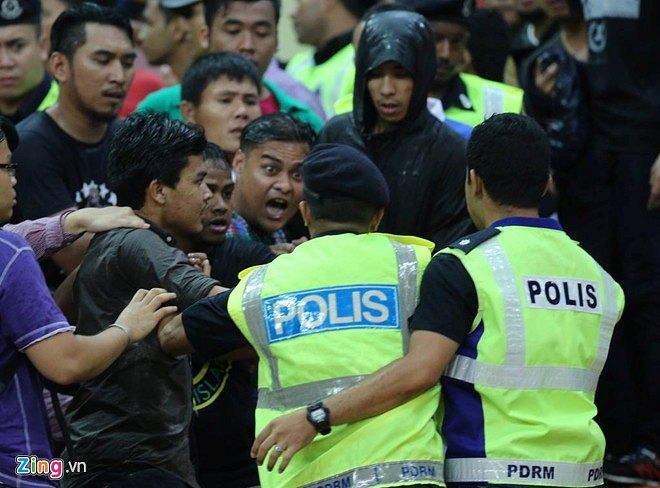 Malaysian Youth and Sports Minister Khairy Jamaluddin condemned the attacks and apologized for the violent actions of fans.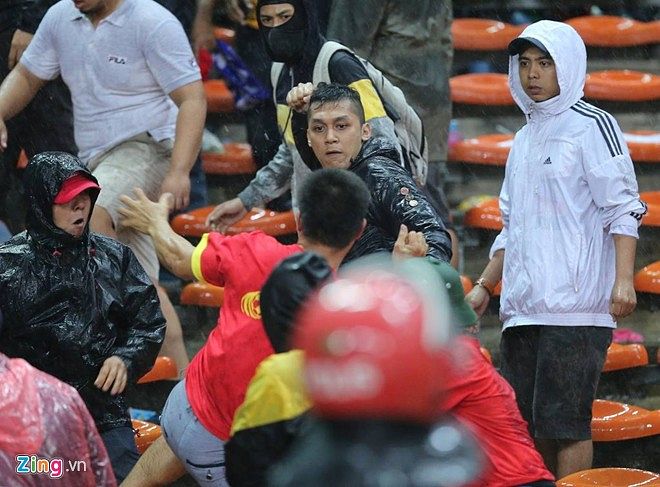 "These violent fans do not represent Malaysia. My sincere apologies on behalf of Malaysia for the actions of these small number of irresponsible thugs," he was quoted as saying by the Malaysian Insider.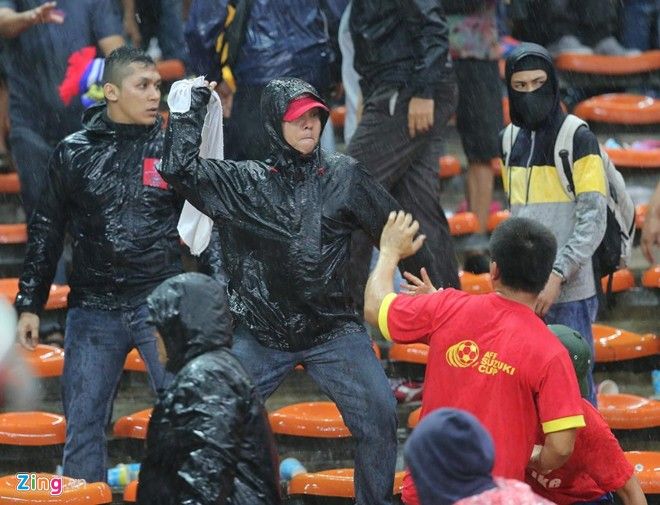 Injured fans were treated at a first aid station that was set up on the stadium grounds.
This is not the first time Malaysian fans have stirred controversy in a match with Vietnam. At the 2010 Suzuki Cup, some fans used laser pointers to distract Vietnamese players.
Vietnamese fans will have the opportunity to show themselves to be above the pettiness when the two teams meet in Hanoi later this week.