Jade Tiger Abalone is amongst the world's most prized kinds of seafood. Requiring several years to grow exclusively in Australia's frigid, nutrient-rich waters without the use of any hormones, antibiotics or chemicals, the large, meaty mollusks have a rich, briny, sweet flavor that many find to be stronger and more satisfying than oysters. Rarely found on Saigon menus, a particularly unique version of Jade Tiger Abalone is now available at all of Hôtel des Arts Saigon's dining venues for a limited time.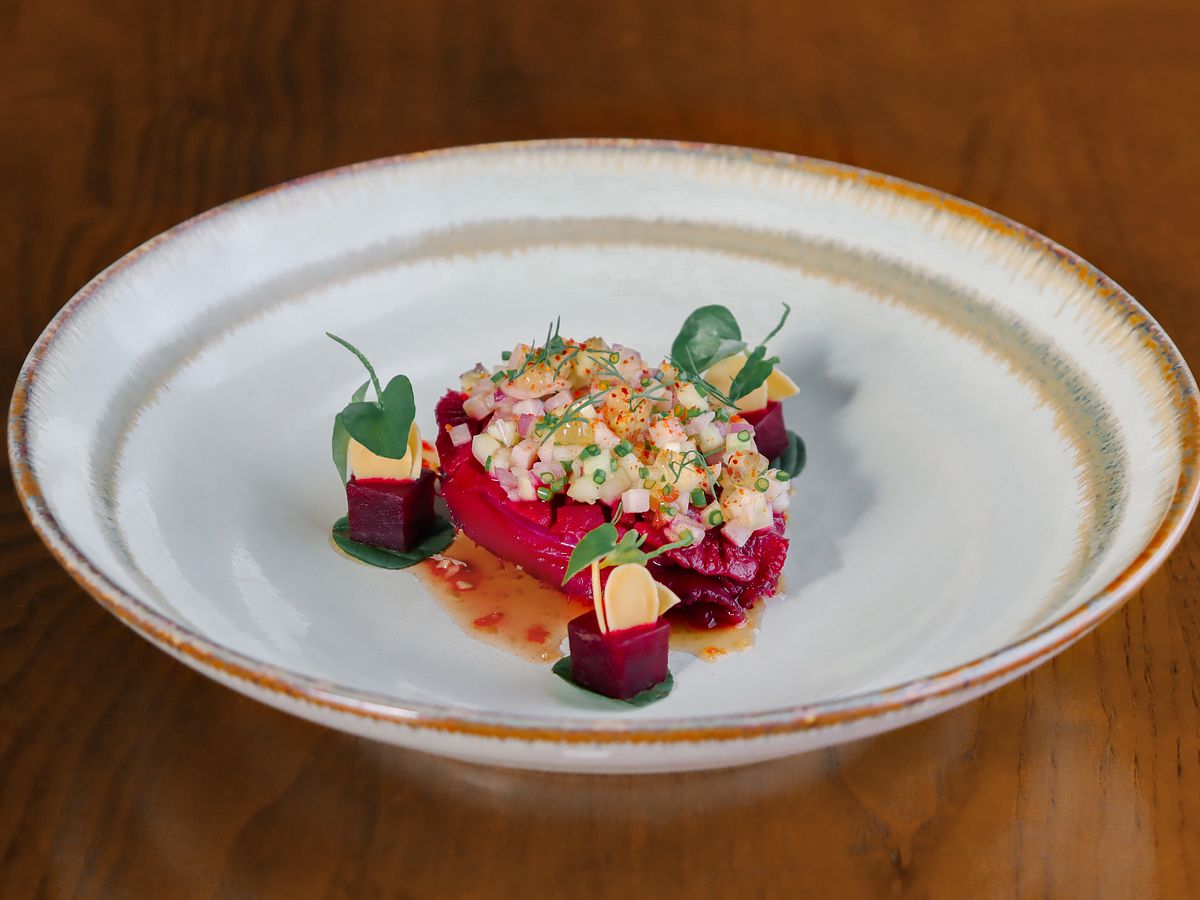 To impart the abalone meat with its strikingly deep pink color, Chef Đức Thịnh cooks them slowly overnight in beet juice. A subtle sourness thus slips in to compliment the inherent sweetness, elevating an already light and complex flavor profile. The cold dish is then embellished with chives, shallots, cucumbers, lemon gel, chili flakes and cubes of beets making it as photogenic as it is delicious.
Finally, the salty, umami notes added by drizzling nước mắm atop the dish ties all the flavors together. It's a natural starter for a Vietnamese meal, but also compliments Western dishes. While it can be enjoyed any time of the day, it's a particularly suitable accompaniment to a glass of wine or a cocktail as enjoyed with the incredible views of District 1 that shimmer at sunset.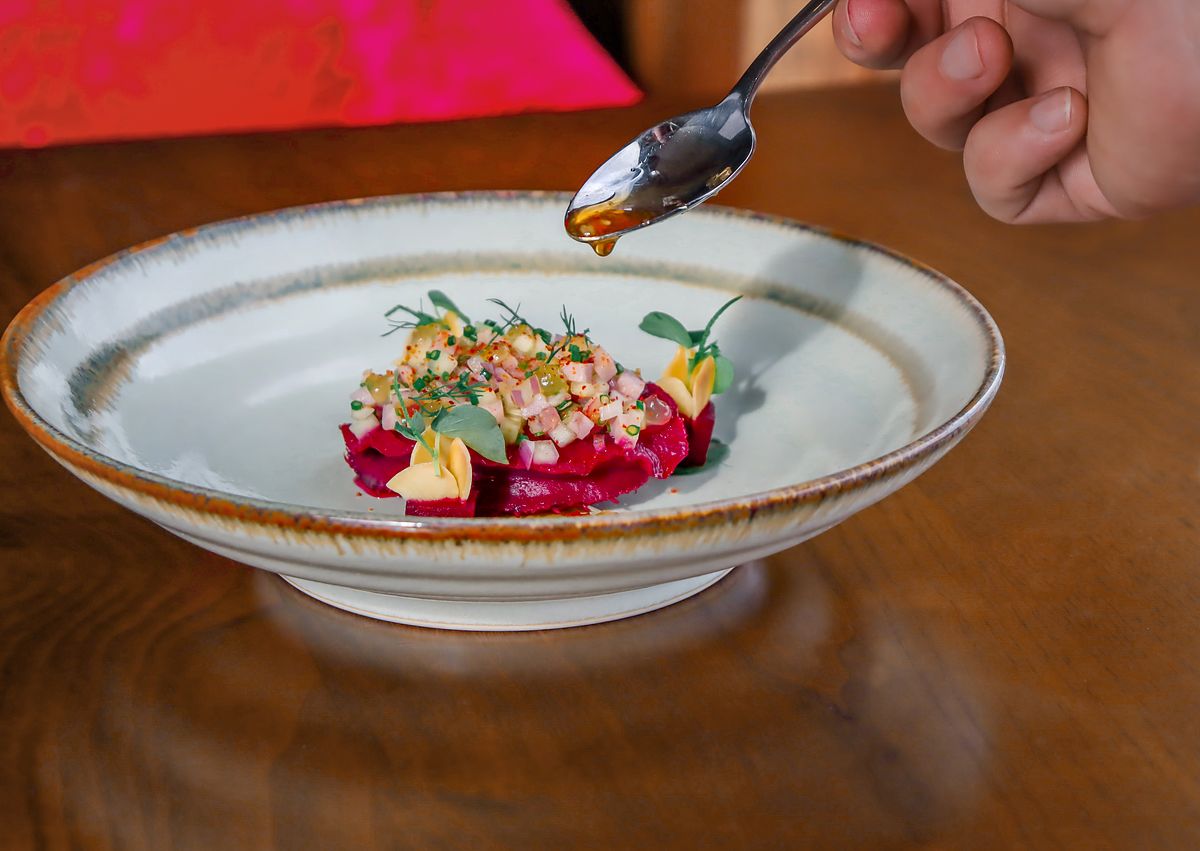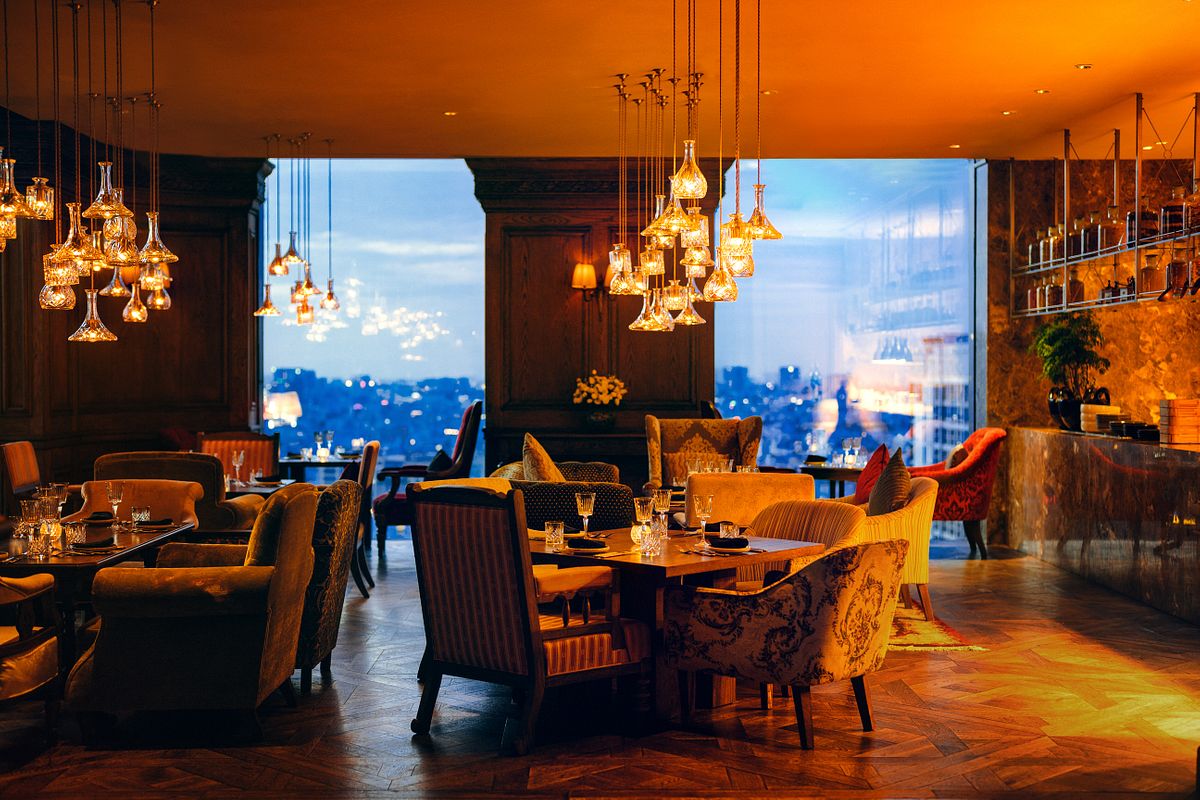 The culinary team selected the pink color for far more than aesthetics, however. October is Breast Cancer Awareness Month and pink is the defacto indicator of efforts to bring attention to the important cause. Five percent of every Jade Tiger Abalone sold at all of Hotel des Arts will be given to the Breast Cancer Network Vietnam (BCNV) along with similar proceeds from a special pink cocktail.
Hôtel des Arts Saigon's website
(+84) 02839 898 888
Hôtel des Arts Saigon | 76-78 Nguyen Thi Minh Khai street, D.3, HCMC