Radisson Blu Resort Phu Quoc has unveiled the first bamboo straw farm in Phu Quoc.
Radisson Blu Resort Phu Quoc will begin growing bamboo at a new farm on its beachfront grounds, becoming the first international hotel in Vietnam to harvest its own bamboo straws in a bid to protect the environment.
As part of the resort's "BLU GOES GREEN" campaign, the resort's general manager Marko Janssen turns the first soil on the farm that joins a host of eco-friendly initiatives rolled out by the property, ranging from the introduction of a fleet of electric vehicles to a program that recycles used hotel soaps into fresh soap distributed to local communities.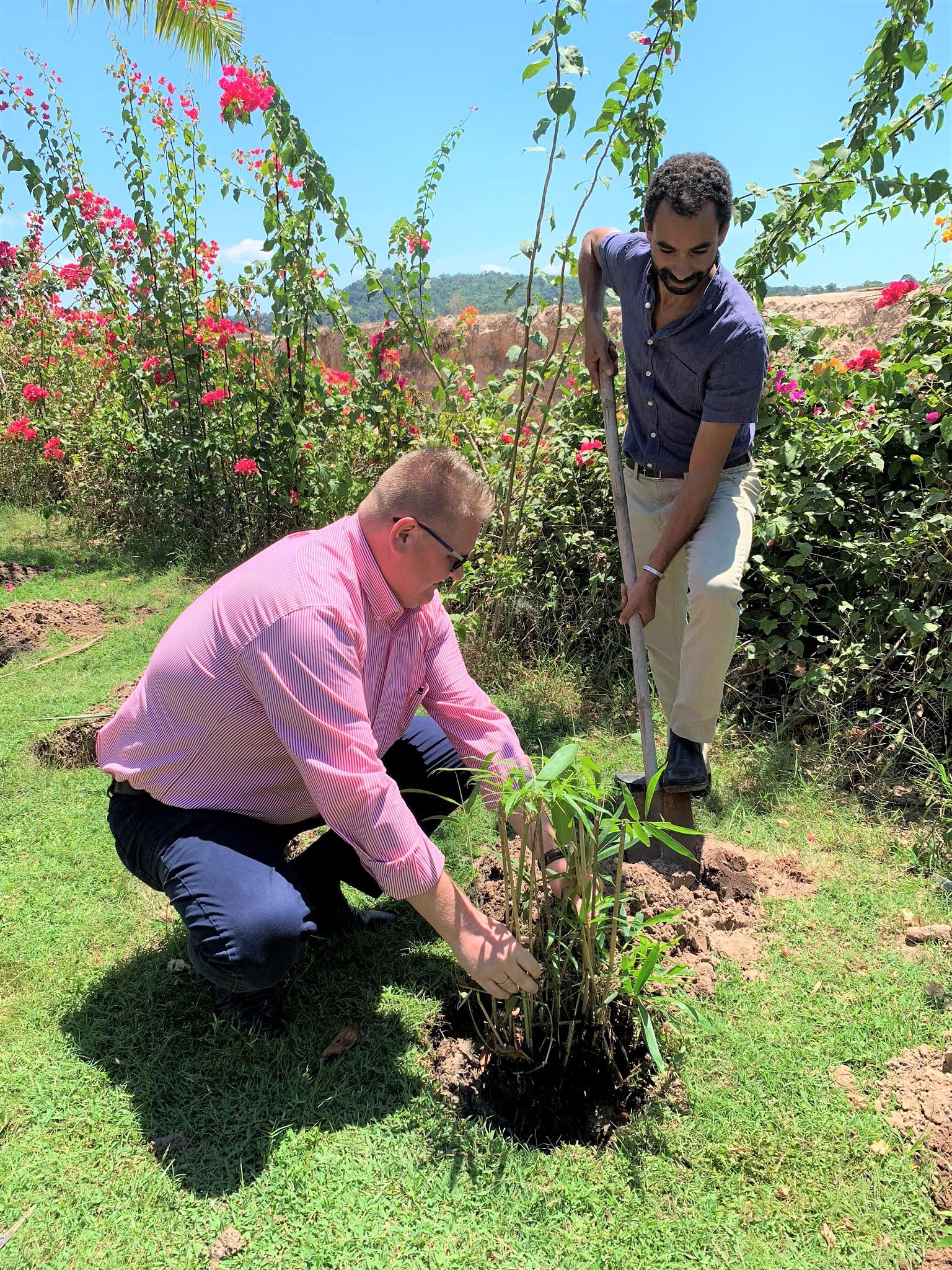 "We've said no to plastic straws since day one when we opened in August 2018," said Marko. "We appreciate Phu Quoc is a sensitive environment and to go above and beyond using only locally-made bamboo straws, we'll be the first international resort to have our own bamboo straw farm from which to harvest our very own straws."
The resort is joining forces with local company Bamboo Step, which has years of expertise in growing and making bamboo straws on Phu Quoc, to create the farm. In turn, the farm will become large enough to cover the resort's need for straws. In its first phase, the farm will include an experimental section spanning fifty bushes in five square meters. The project will have it first harvest after one year.
Guests staying at the resort will be invited to learn about bamboo production and how the straws are handcrafted. Guest can purchase at any F&B outlets.
Located along Bai Dai beach in the north-west coast of Phu Quoc, approximately 35km from Phu Quoc International Airport, Radisson Blu Resort Phu Quoc is a fully integrated resort complex offering our guests a choice of 514 rooms, suites and beachfront villas, ranging from 43 to 635 square meters, all featuring a contemporary design, private balconies or terraces and cutting-edge technology.
For more information about Radisson Blu Resort Phu Quoc, please visit https://www.radissonblu.com/en/resort-phuquoc
Radisson Blu Resort Phu Quoc's website
+84 297 366 0000
Bai Dai Area, Ganh Dau Commune, Phu Quoc District, Kien Giang, Vietnam