This Mid-Autumn Festival, Sheraton Saigon immerses you in a peaceful ambiance filled with moonlight through its premium Mooncake Collection, featuring selected ingredients and categorized into two distinctive box versions.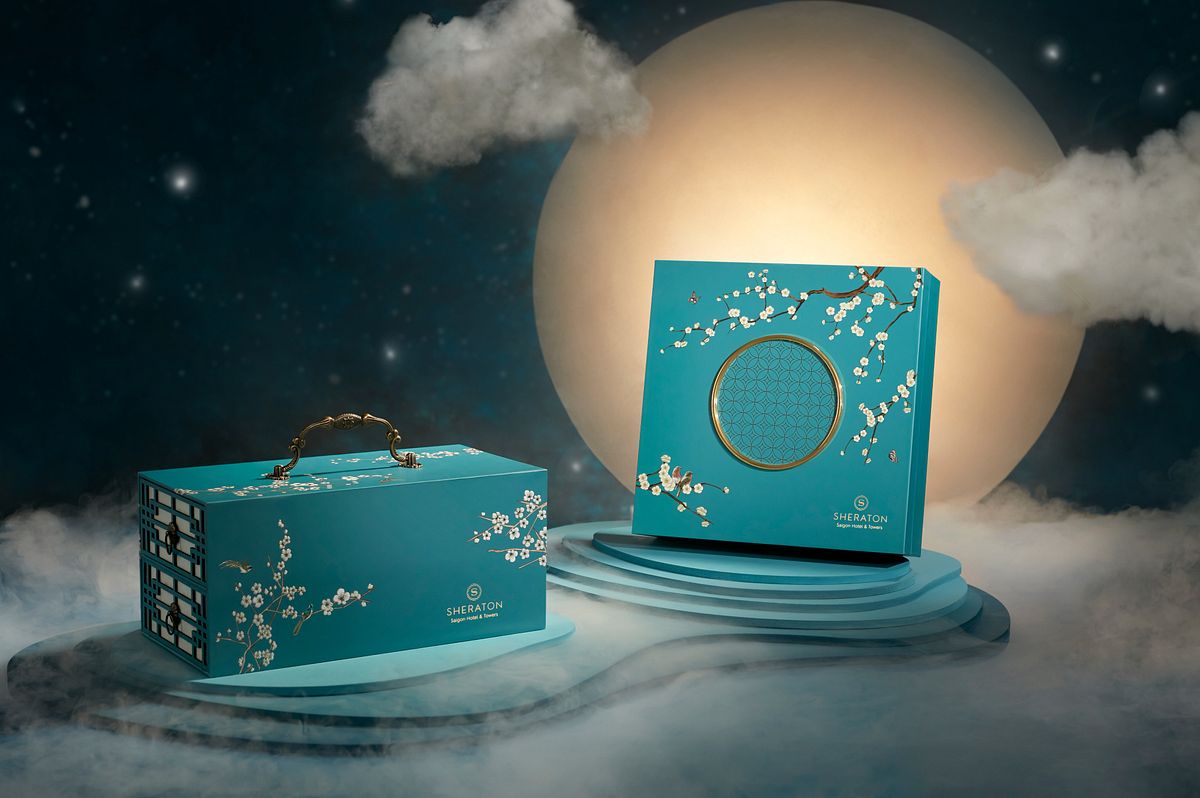 The traditional version featuring two box designs inspired by the elegant apricot flower and the blue color of hope and peace would be the perfect options for those seeking elegant and sophisticated gifts. The first box Phuc Lai Thanh, with its name meaning happiness to every family is shaped in the popular square design, highlighted by the metal round frame, picturing the harmony between sky and earth as well as the connection of the universe. The second box Phuc Man Duong, implying blessings upon all, symbolizes the silhouette of a carry-on suitcase with a metallic handle to embrace the family values in the journey of our lives.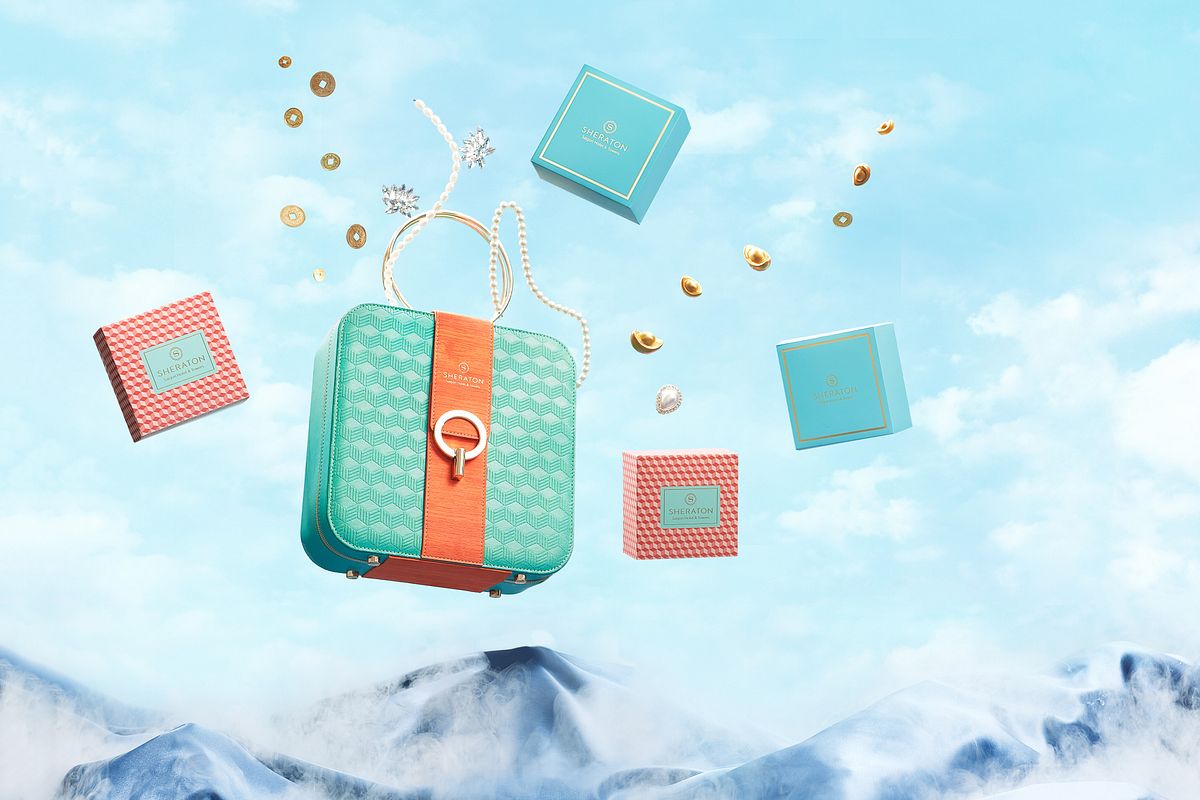 In addition, Sheraton Saigon debuts its VVIP box version with an unprecedented fashionable appearance, promised to set the trend in the market. Perfectly crafted from premium leather and covered in an eye-catching blend of the Tiffany blue and coral colors, the VVIP box embodies a trendy handbag featuring a shiny gold-toned round handle lifting its square-shaped body. Inspired by the structured ladylike handbags, it is not only a chic and sleek accessory, but Hao Quang Minh – as its named defined, represents a wish for prosperity and good luck. The awe-inspiring handbag is only available in a limited quantity of 1,000 units for the whole Mid-Autumn Festival.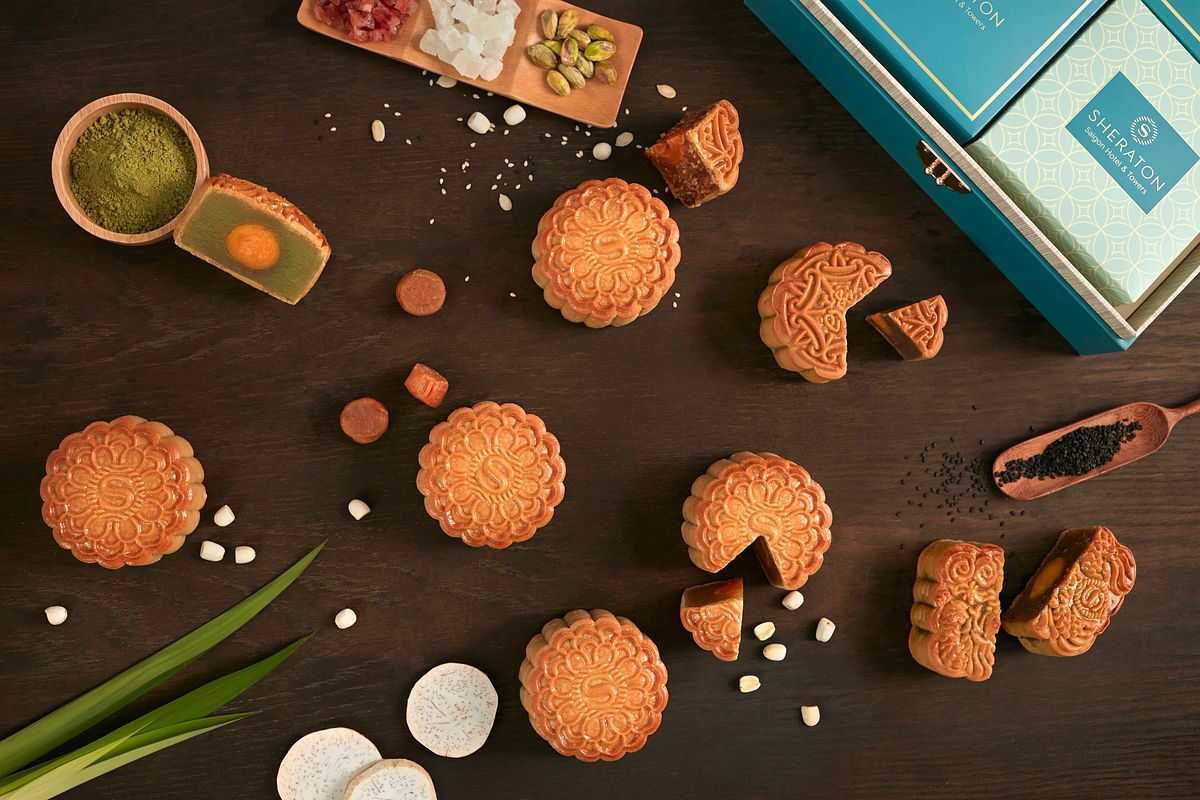 Renowned as the premium handcrafted mooncake brand, Sheraton Saigon presents tantalizing selections of flavors over the years such as mixed nuts, scallop X.O, white lotus, pandan lotus, black sesame, green tea and cranberry to delight everyone's appetite.
The Mooncake Collection has a variety of price options, from VND 1,088,000 VND per box of 4 cakes of 150gr onwards and VND 1,188,000 per box of 4 cakes of 220gr onwards. The limited-edition Hao Quang Minh is thoughtfully-priced at VND 2,628,000 per box with 4 cakes of 220gr, with the price itself being associated with good fortune in fengshui. Furthermore, guests could choose to buy single product from VND 250,000 VND per cake of 150gr. The above prices are inclusive of 5% service charge and 10% VAT. Especially, deliveries for orders of 50 boxes and above to locations within the city will be free of charge.
The mooncakes are available for pre-orders on a daily basis at the mooncake booth at the lobby of Sheraton Saigon Hotel & Towers - 80 Dong Du street, Ben Nghe ward, District 1 from 4th August to 21st September, 2021 or via online platforms. For further details, please contact us directly via: +84 28 3827 2828 – extension: 117, or email sheratonsaigon@sheraton.com. For more information, please visit https://www.libaisaigon.com/ or https://vn.sheratonsaigon.com/
+84 28 3827 2828 – extension: 117
Sheraton Saigon | 88 Dong Khoi, Ben Nghe Ward, District 1, HCMC