Have you ever wondered what a Vingroup-funded animated series would look like?
VinTaTa is Vingroup's own animation studio, established in 2016 in the hope of creating truly made-in-Vietnam media products for local children. The studio currently has two campuses in Saigon and Hanoi with a 100-person staff.
Earlier this month, VinTaTa premiered its first-ever work, a cartoon series titled Monta Trong Dải Ngân Hà Kỳ Cục, which translates to "Monta in the Strange Galaxy." On August 6, Monta had its first public screening at Landmark 81's CGV cineplex in Saigon where audience members could watch the first three episodes in the series, each spanning 20 minutes. Some CGV branches in Hanoi also showed the episodes on August 10.
The animated work revolves around the titular character Monta — a Delacour's langur — and his adventures across the universe with a ragtag group of unique friends. Considered one of the world's most endangered primates, the Delacour's langur is exclusively endemic to northern Vietnam.
In the series, Monta works as an apprentice in the Universe Kitchen, where the Supreme Chef creates planetary stews. However, Monta's mischief leads to chaos in the kitchen, creating a host of strange new planets. As the punishment, Monta must restore the universal order himself. Joining the langur on his journey are Sharkira the vegetarian shark, Sheepora the furless sheep, Pekka the acrophobic wookpecker, Wally the goldfish and Banana the shape-shifting banana.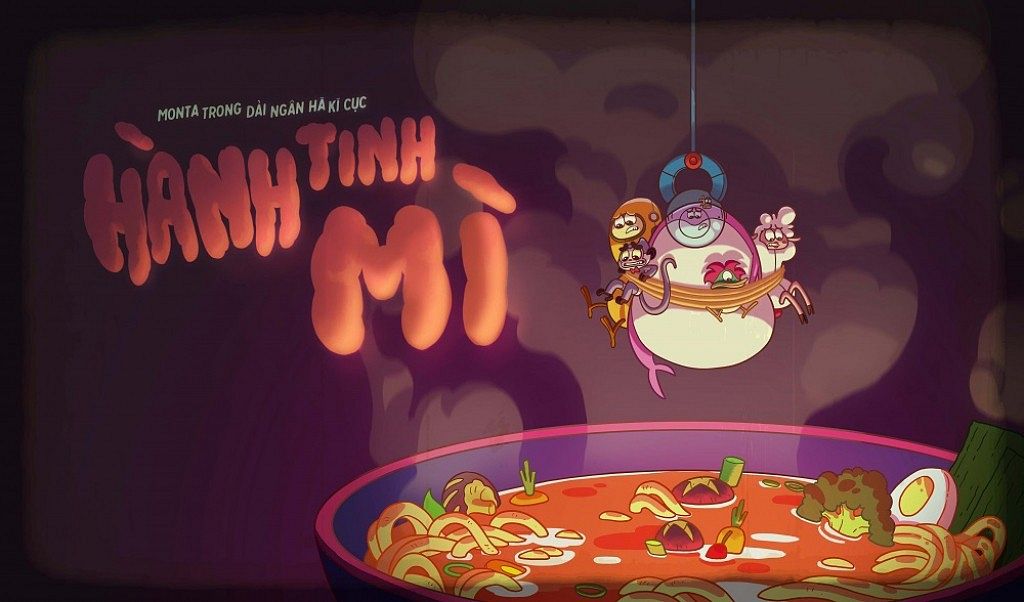 To produce the three episodes — running a total of 60 minutes — a team of 70 illustrators spent six months to create 7,200 paintings each week in order to match the international format for animation.
Before coming up with the final idea to make Monta in the Strange Galaxy, VinTaTa held a nationwide competition to seek quality ideas from the initial concept of Monta as the main character.
In May 2018, it was announced that The Whale Hunters — a four-member creative collective — beat 800 other competitors to snatch the top prize with their script for Monta in the Strange Galaxy, winning VND1 billion. Monta's adventures will be broadcast on local television channels in the near future. In the meantime, have a look at the trailer of the series below:
[Top photo via Kenh14]
---

Related Articles:
---