The Vietnamese American will be the first actress of Southeast Asian descent to have a leading role in a Disney animated film.
Kelly Marie Tran will voice the titular character in Raya and the Last Dragon, assuming the role of the daughter of the Chief of the Heart Lands, one of the five lands in the fictional kingdom of Kumandra, according to Entertainment Weekly. While not based in any specific country, the fabled film studio says: "It's inspired by Southeast Asia, both in its themes of community and hope, and in its design."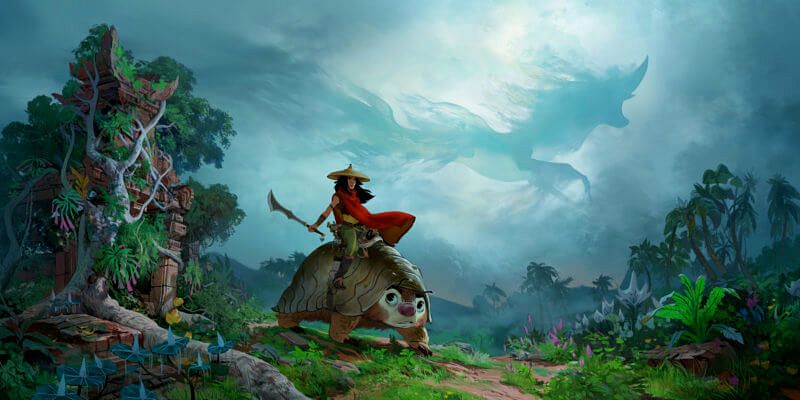 The movie will involve Raya searching for the world's last dragon to help protect her kingdom from impending doom. Of Raya, Tran shares: "She is someone who is technically a princess, but I think that what's really cool about this project, about this character specifically, is that everyone's trying to flip the narrative on what it means to be a princess."
Tran, who achieved worldwide fame with her role in the recent Star Wars movies, landed the role of Raya after wowing the filmmakers with her ad-libs, comedic prowess and emotional depth while auditioning. Co-Director Carlos López Estrada went so far as to note that they even re-wrote a scene to spotlight Tran's strengths. "She is Raya — just her buoyancy and her positivity, but yet there's a strength as well to Kelly and the character," co-director Don Hall said of the decision to cast her.
Joining Tran will be rapper and Crazy Rich Asians scene-stealer Awkwafina as Sisu the dragon. Crazy Rich Asians writer Adele Lim also co-wrote the screenplay for Raya and the Last Dragon along with playwright Qui Nguyen. Nguyen spoke on the importance of the movie's representation of Asian individuals: "To be able to have some [heroes] that look like me and my kids, it's gonna matter to a lot of folks."
Originally slated for release this November, the movie is now scheduled for a March 2021 premiere as production has been impacted by the global COVID-19 pandemic. The 400-person animation team behind hits such as Big Hero 6 and Moana has been working from home and communicating via Zoom, though sources claim that it's currently around 50% complete.
[Top photo via Walt Disney Flickr]