In Hanoi, the Hanh Phuc (Happiness) grocery store gives essentials to locals in need for free.
The shop, which opened on April 13, lets people take necessities for free, as long as the total value of their haul doesn't exceed VND100,000 (US$4.3). The Apec Group Company opened outlets in Hanoi, Lang Son, Bac Giang, Bac Ninh, Hai Duong, Thai Nguyen, Hue, Phu Yen and claims they will remain open until the end of the Covid-19 epidemic.
A representative from the company told Dan Tri in an interview that they have plans to expand the initiative to Yen Bai, Ninh Thuan, Binh Thuan and Saigon in the near future.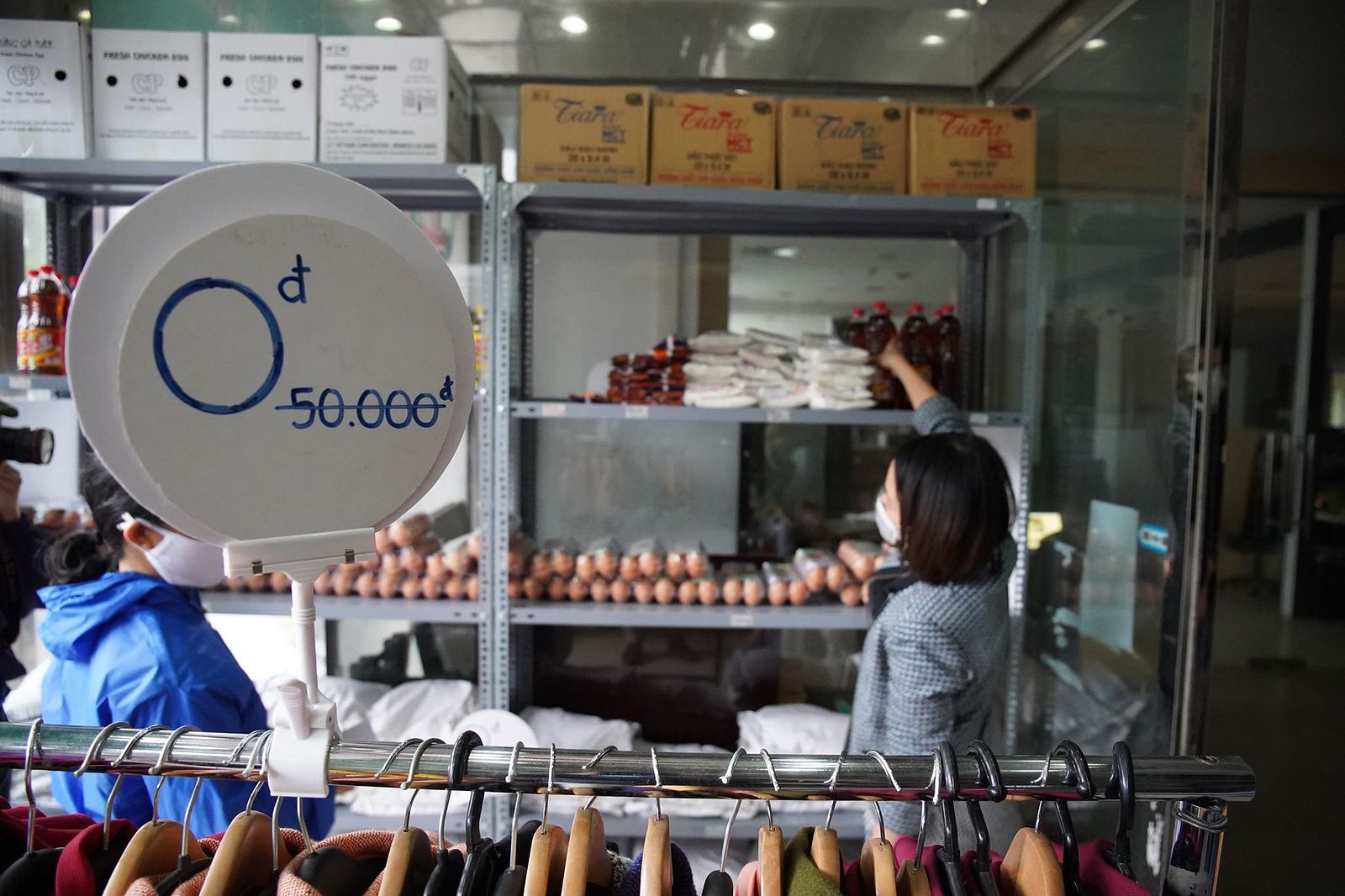 Items on the shelf include rice, noodles, clothing, cooking oil, fish sauce, main noodles, medicine, books and clothing, according to Tien Phong. A sign at the entrance reads: "If you are in difficulty, please take what you need. If not, please leave some goods for others."
Patrons are required to wait outside at least two meters apart, have their temperatures taken, sanitize their hands and fill out a form with personal information before entering. Visitors are allowed to return after two weeks.
Open from 8:30am to 4:30pm, on April 14, up to 400 people received food from the Hanoi location on Tran Duy Hung Street in Cau Giay District, alone. A team of volunteers assist in filling documents and ensuring the queues are orderly formed.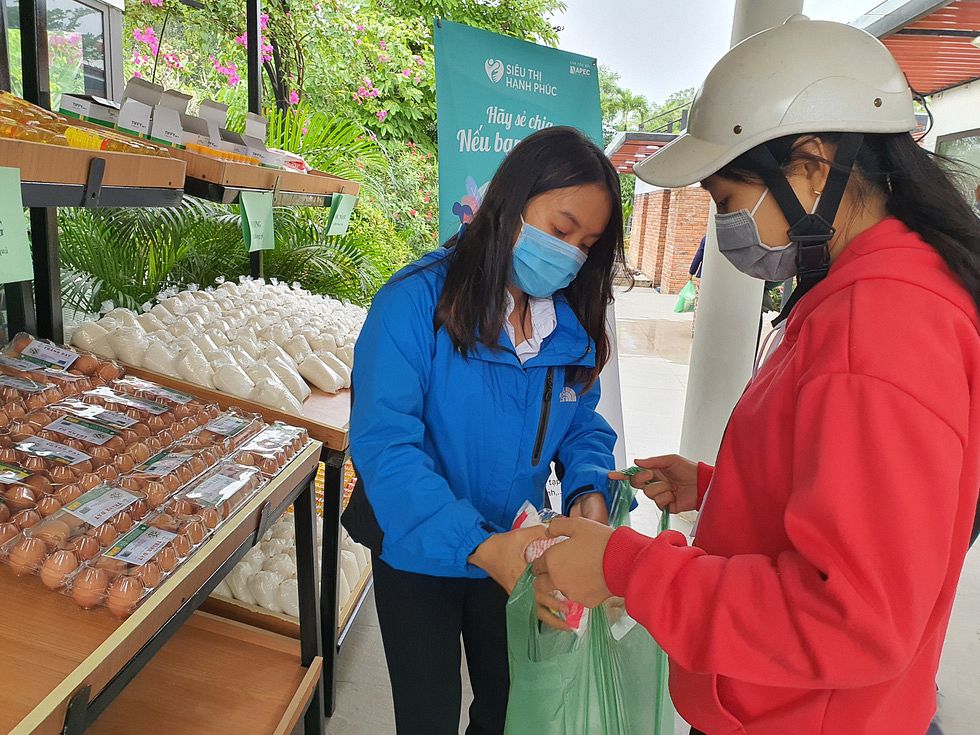 Nguyen Minh Trang, a coordinator at the supermarket said the company had spent nearly VND10 billion (US$42,688) to fill the eight stores with staples including eight tons of rice.
Many of the visitors interviewed by local news sources shared stories of living in poverty before the epidemic and facing dire situations now. Tran Thi Hoa, a woman whose family rents a room in northern Nam Dinh Province for VND1.3 million (US$55.5) per month said: "We have six mouths to feed, it is dangerous if we do not earn enough money. I do whatever people hire me to do. Today, I got rice, cooking oil, instant noodles and salt, enough for one week, with the food we have at home."
The supermarket opens from 8am to 5pm from Monday to Thursday. On the morning of April 14, up to 400 people received food here.
[Top photo via Quan Doi Nhan Dan]