I've long searched for an authentic Chinese restaurant in Hanoi that makes good dumplings — one of the most comforting foods to come out of northern China.

There are not many Chinese eateries in the capital, so I was very pleased when a friend suggested Sui Cao De Nhat Dong Bac Huynh, which translates as 東北餃子王 in Chinese, or Dongbei Dumpling King in English. This small, unassuming restaurant is one of the most genuine in Hanoi, and also boasts a menu packed with other popular Chinese dishes.
Li, a Chinese chef and native of Heilongjiang Province in northeastern China, opened Sui Cao De Nhat following a job offer in Vietnam. Li, who hails from a region known for its hearty dumplings, was invited to cook at a Chinese restaurant in Hanoi. He accepted, but left his job two years later to open his own place.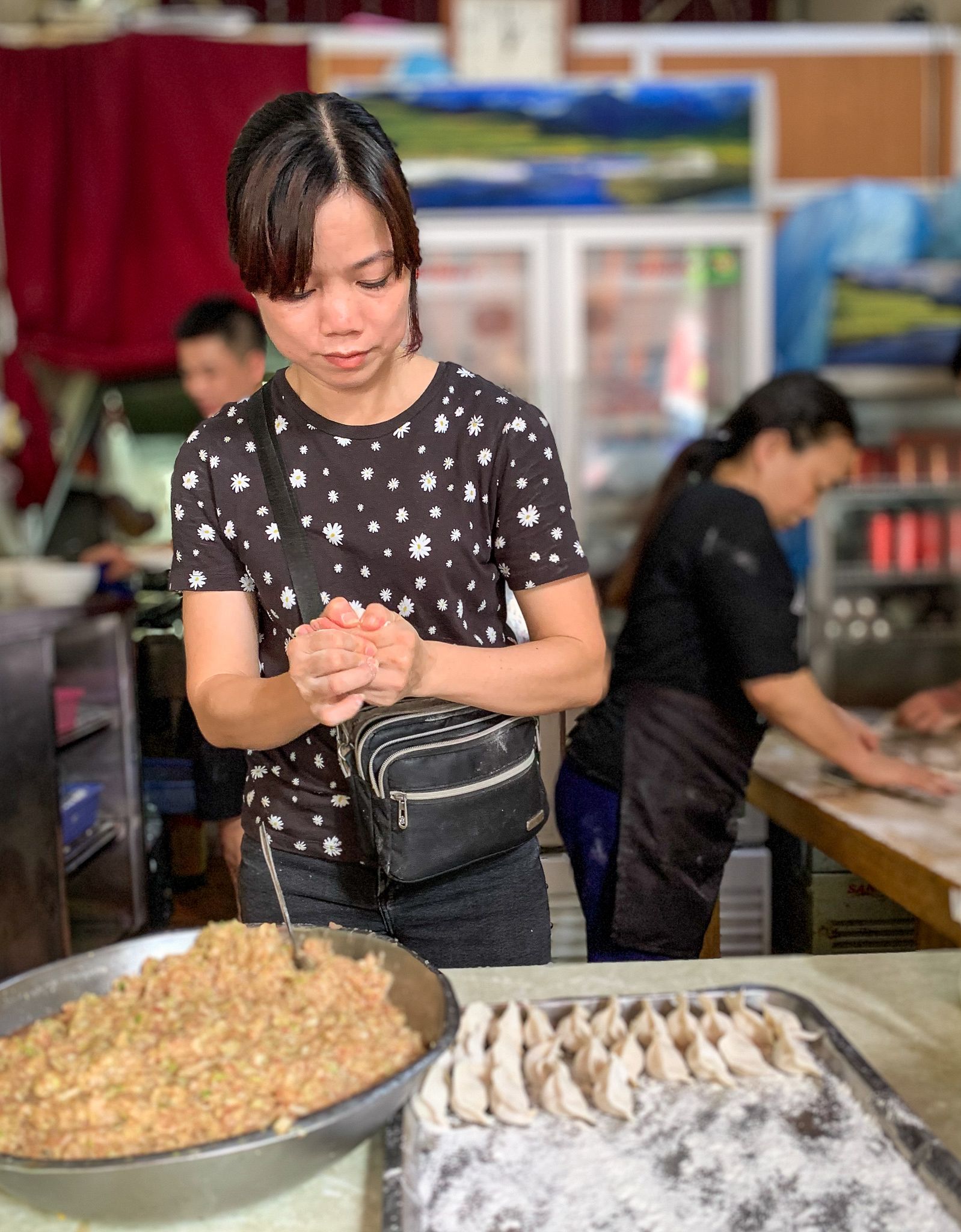 Sui Cao De Nhat's staff make daily batches of fresh dumplings near the entrance. If you sit at a small table outside the restaurant, you can watch them deftly wrapping little pillows and stuffing them with a variety of scrumptious fillings.
Chinese dumplings and dipping sauces vary according to the region they derive from. Northern Chinese, such as Mr. Li, like to dip their dumplings in aged black vinegar with raw garlic. At the restaurant, the only concession made to local tastes is that they deep-fry, rather than pan-fry, their dumplings.
The boiled dumplings here are arguably the best in town. The thickness of the skin is perfect — not too thick, not too thin — and the texture remains chewy and satisfying. The ratio of meat and vegetables is as it should be: well-balanced. Other dumplings I've found are stuffed with too much meat and hardly any vegetables.
A small army of kitchen staff, led by Cao, Li's wife, create the dumplings. She coordinates their production on a small table where they constantly roll out little balls of dough into round shapes before she expertly squeezes each morsel between her palms and lines them up on a tray.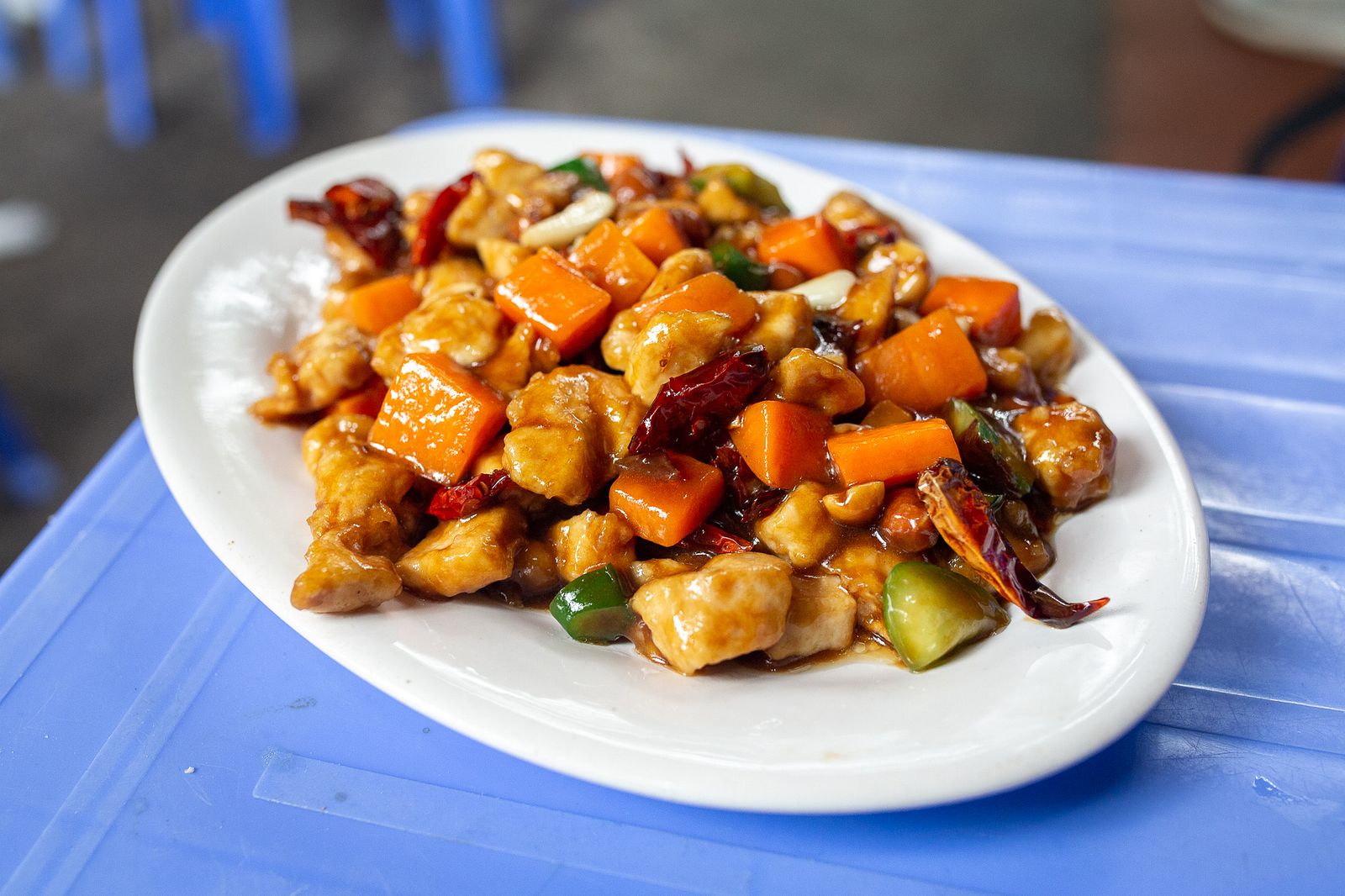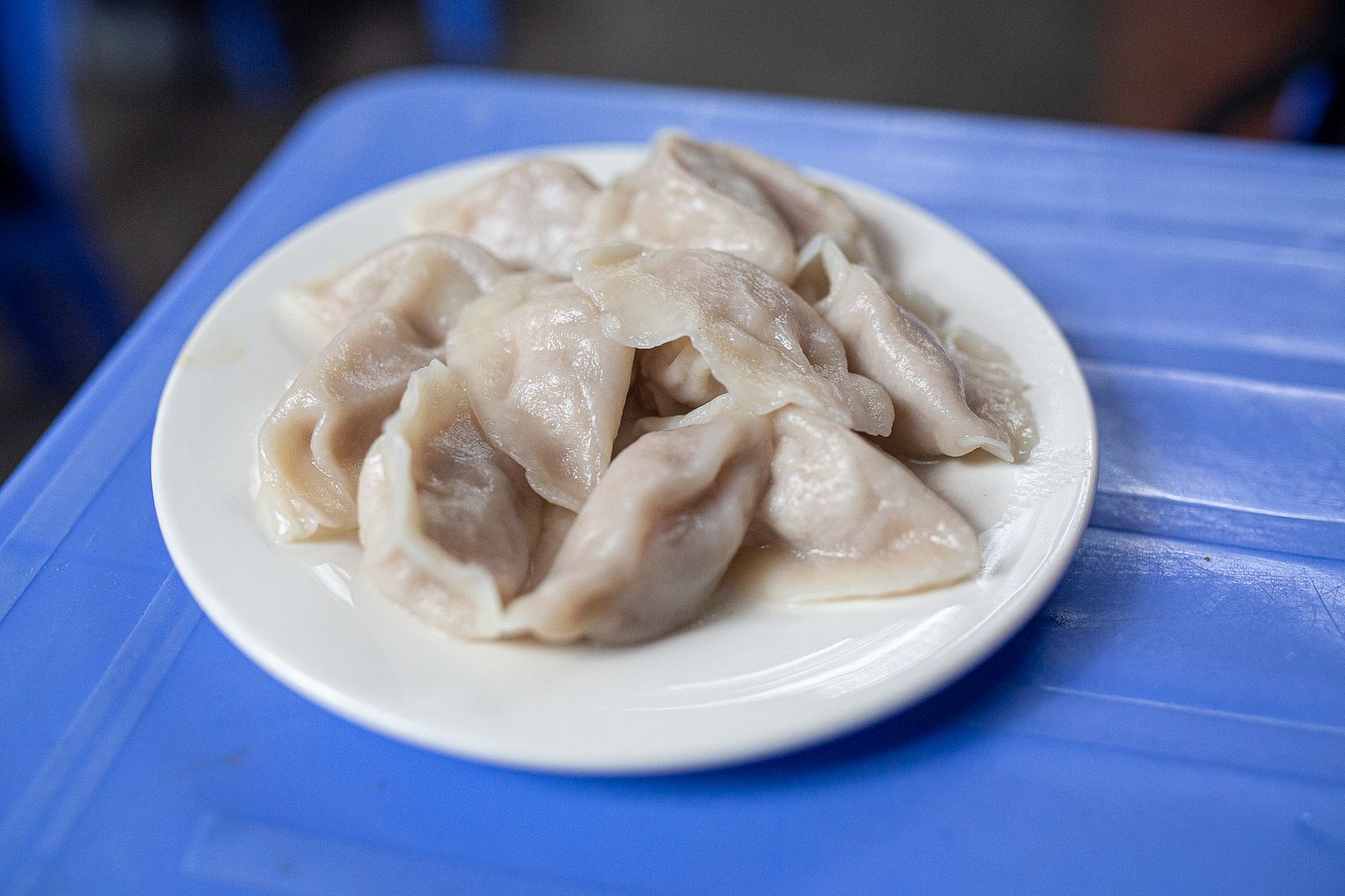 There are three main types of sủi cảo offered here: Napa cabbage and pork is my all-time favorite, followed by the chive and pork combination, and lastly the satisfying mixture of zucchini, egg and shrimp. They are so sumptuous that I bought several dozen frozen ones to keep in the fridge at home for a rainy day.
When you order dumplings here, they come with a small bowl of the famed black vinegar, complete with raw, crushed garlic. Black vinegar's flavor is quite distinctive: sour, slightly sweet and mellow. Black-aged vinegar hails from Shanxi Province and its production dates back some 3,000 years. The main ingredient in black vinegar is not rice, but sorghum, barley, bran, corn husk and peas.
However, with their extensive menu offering an array of dishes, Sui Cao De Nhat is much more than a mere dumpling restaurant. Among traditional cold dishes that go well with dumplings are silken tofu with creamy century eggs, alongside pig's ear and cucumber in sweet and sour dressing. Other cold dishes loved by Chinese include pig's stomach and pork shoulder stewed in aromatic soy sauce, known as lu or jiang in Chinese culinary terminology, and chicken's feet in pickled green chili.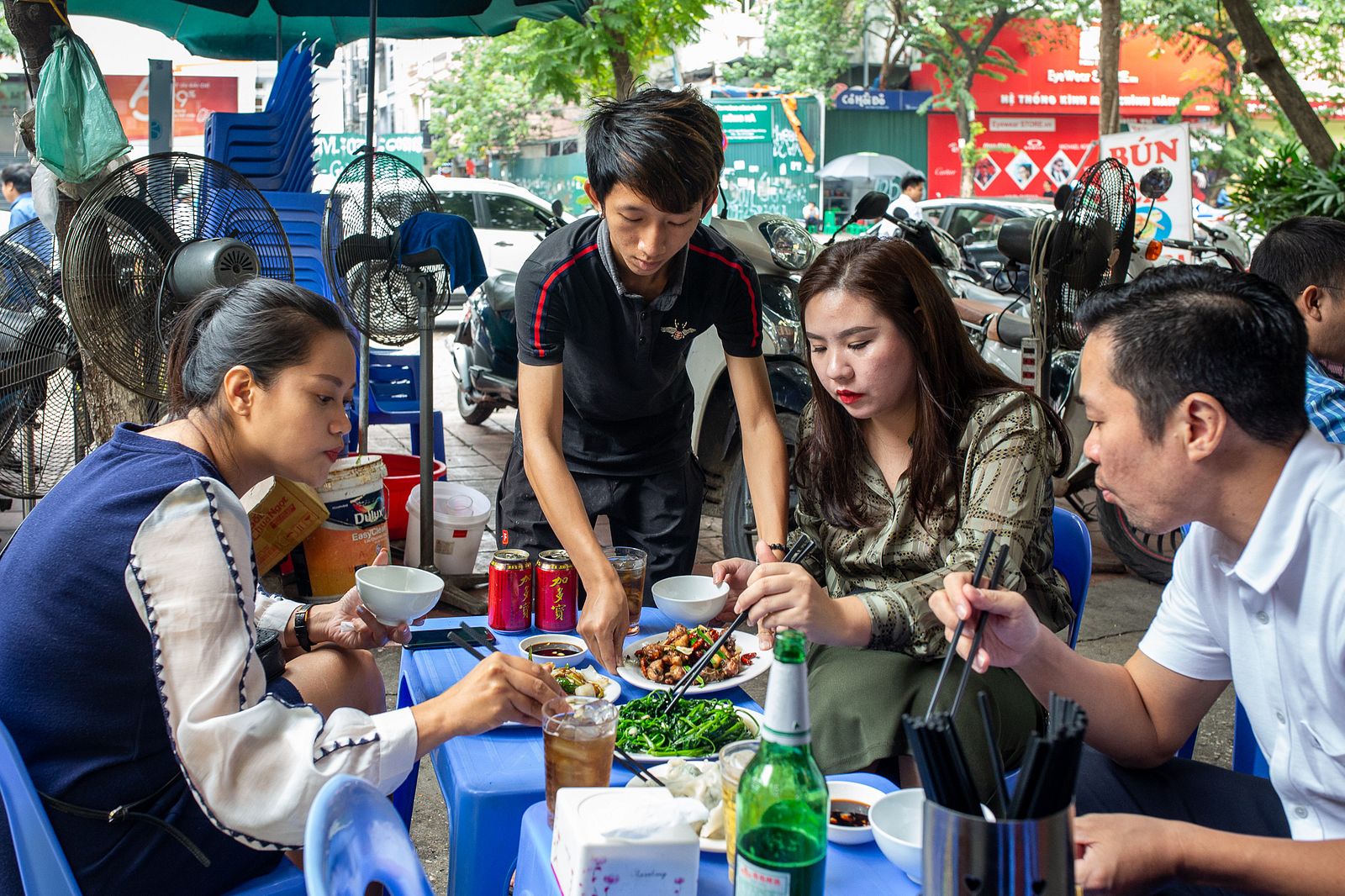 More than a dozen hot dishes are not from China's northeast, but are rather signature Sichuan dishes, such as pock-marked old lady's tofu, twice-cooked pork (huiguo rou), Kung Pao chicken, spicy chicken (lazi ji) and water-boiled fish or beef, which is fiery hot. Those who can't cope with spicy food can try some of the more mellow dishes on the menu from southern China, such as sweet and sour pork, salt and pepper prawns, crispy bullfrog, or beef cooked on a cast-iron skillet. And, finally, five-flavor chicken wings.
For the non-carnivorous, there's sautéed water spinach or bok choy with garlic, braised eggplant, spicy and sour shredded potatoes, stir-fried mushrooms with scrambled egg and sweet and sour crispy rice.
Candied sweet potato, a simple, sticky dessert, is a great way to finish the feast. The Chinese name for this dessert is basi digua, which means "pulling threads out of sweet potatoes." Banana, apple, or pineapple can also be used to make this humble treat, with the fruits magically transformed by just a hint of sugar, water and a little oil.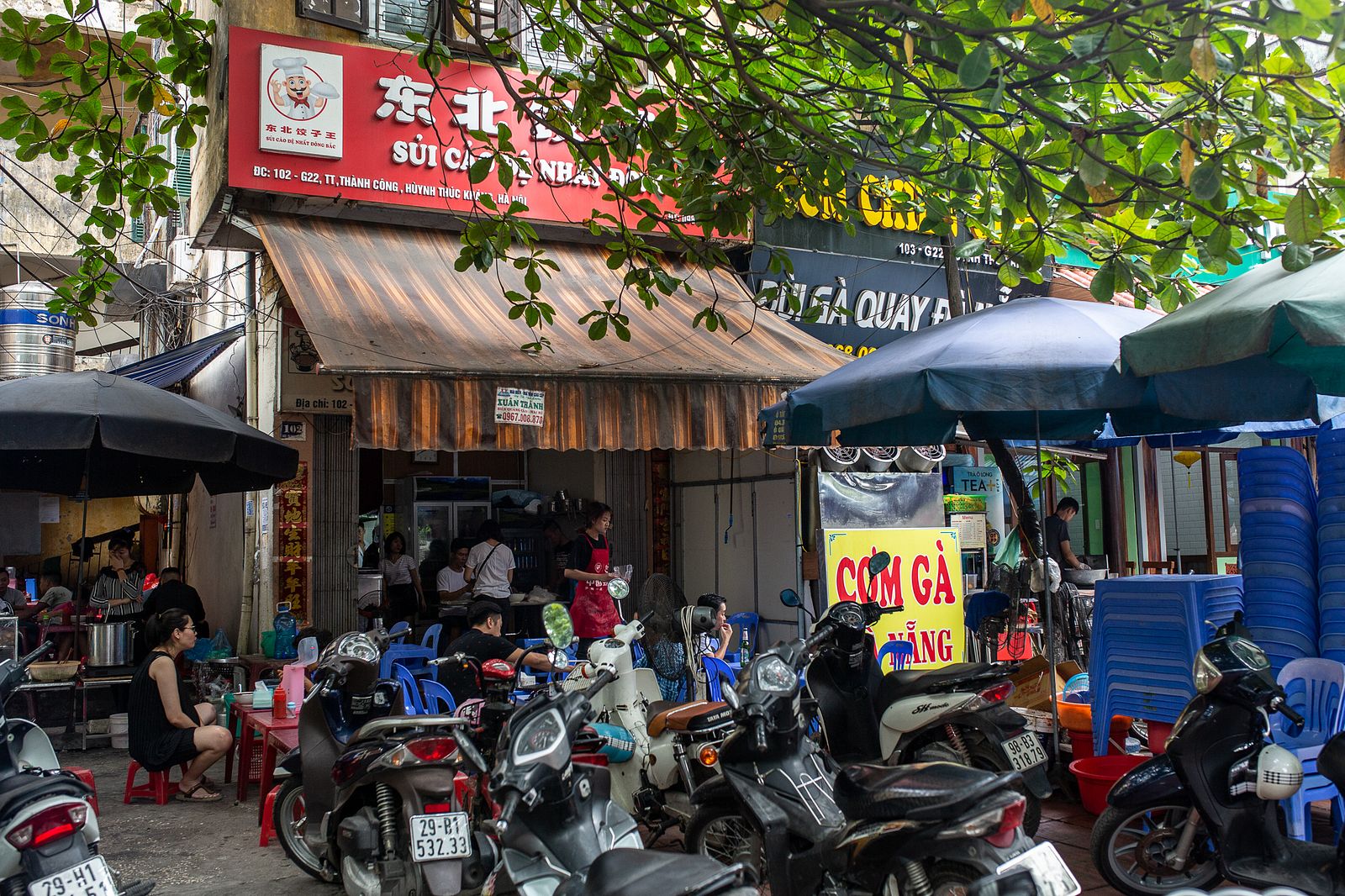 You can find Sui Cao De Nhat Dong Bac Huynh at Ngo 16 Huynh Thuc Khang, Ba Dinh, Hanoi. They open from 11am to 10pm.
To sum up:
Taste: 4/5
Price: 4/5
Atmosphere: 3/5
Friendliness: 4/5
Location: 3/5
Sui Cao De Nhat Dong Bac Huynh
Ngo 16 Huynh Thuc Khang, Ba Dinh, Hanoi