"The government sells it for VND100,000. Just give me VND150,000. Gate 3, right in the center."
The lady thrust the tickets at my face; I hesitated. It was to be my first time in Hàng Đẫy Stadium, as well as my first-ever time watching a live football match. Hanoi, my home team, would be playing Thanh Hóa. They were both sharing first place in the league, so I really wanted to be there. I went to the stadium one day before the match to buy tickets, but I couldn't find any ticket booths. I only saw two women — scalpers — sitting on their plastic stools, waiting for their prey.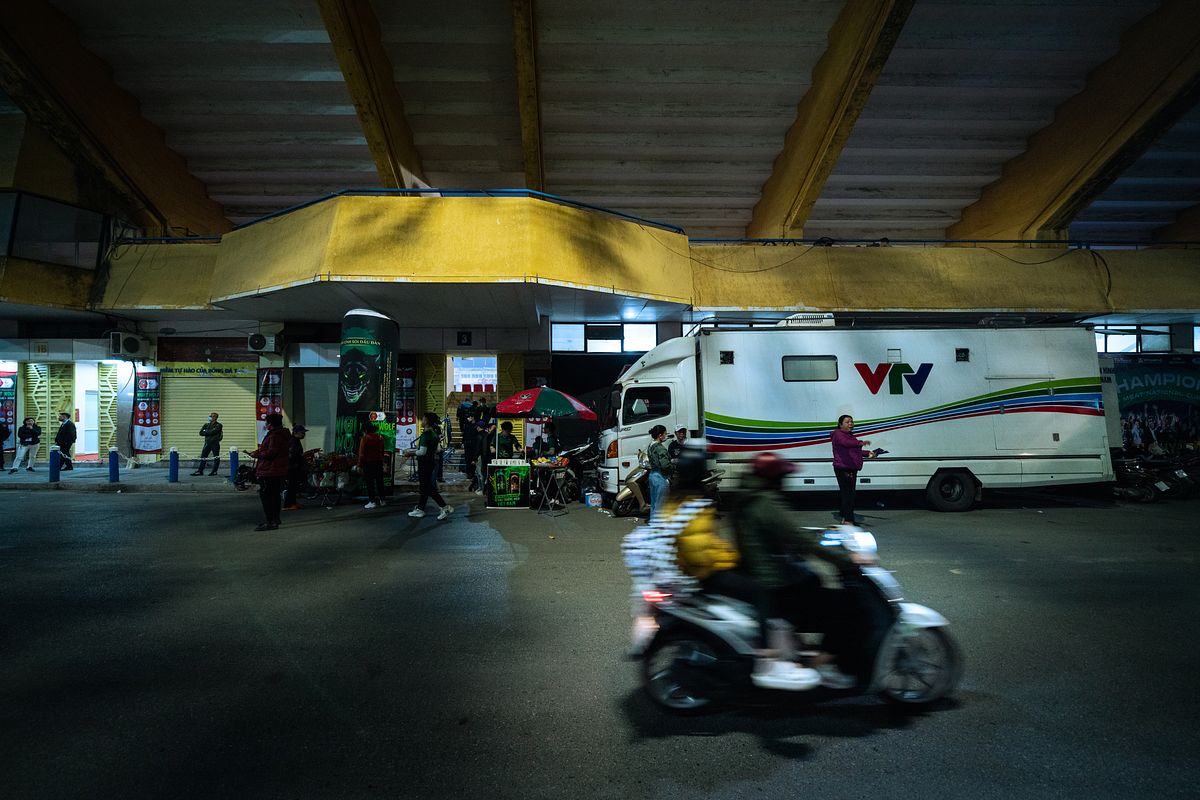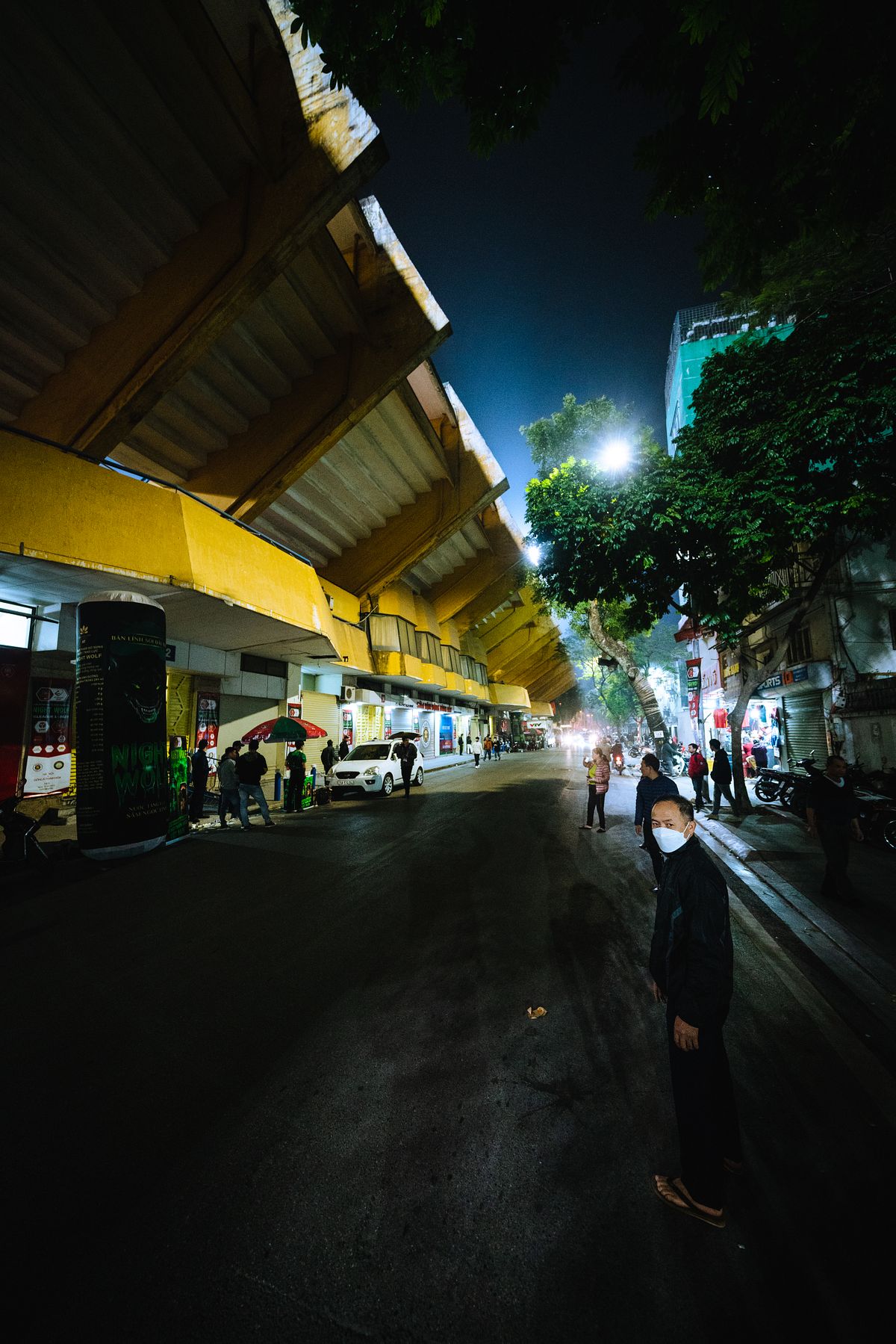 "How about VND220,000 for two?" I replied. My friend at Saigoneer was coming to Hanoi to join me, and I tried buying in bulk as a bargaining tactic. It was a feeble attempt; the lady didn't deign to reply and just turned away in disgust. But her partner chimed in: "For that money, give him Gate 4 tickets."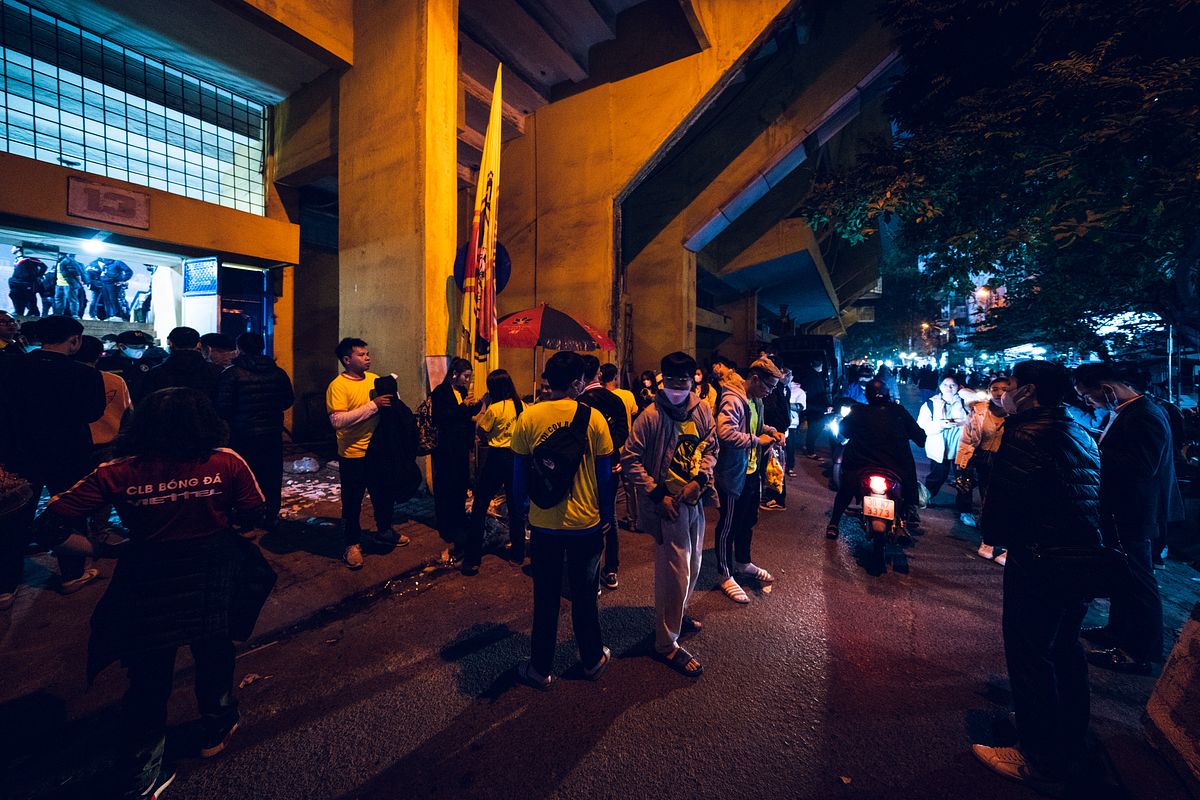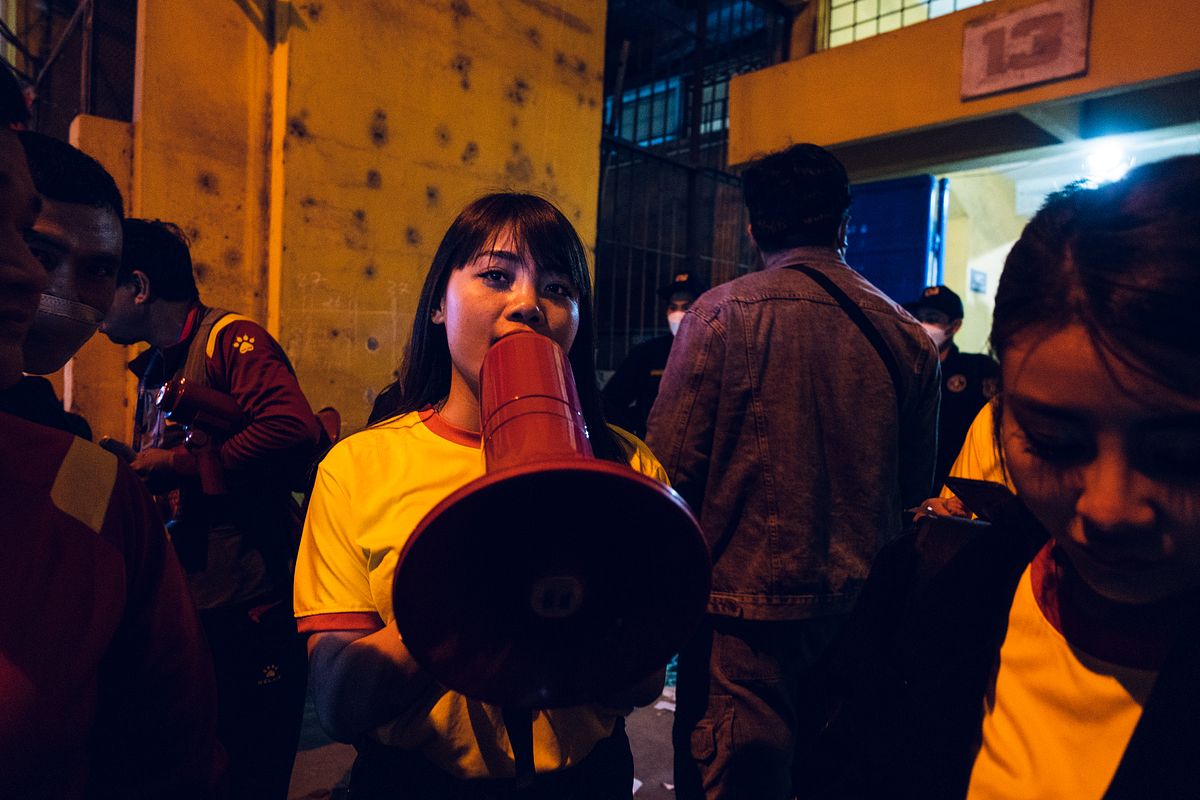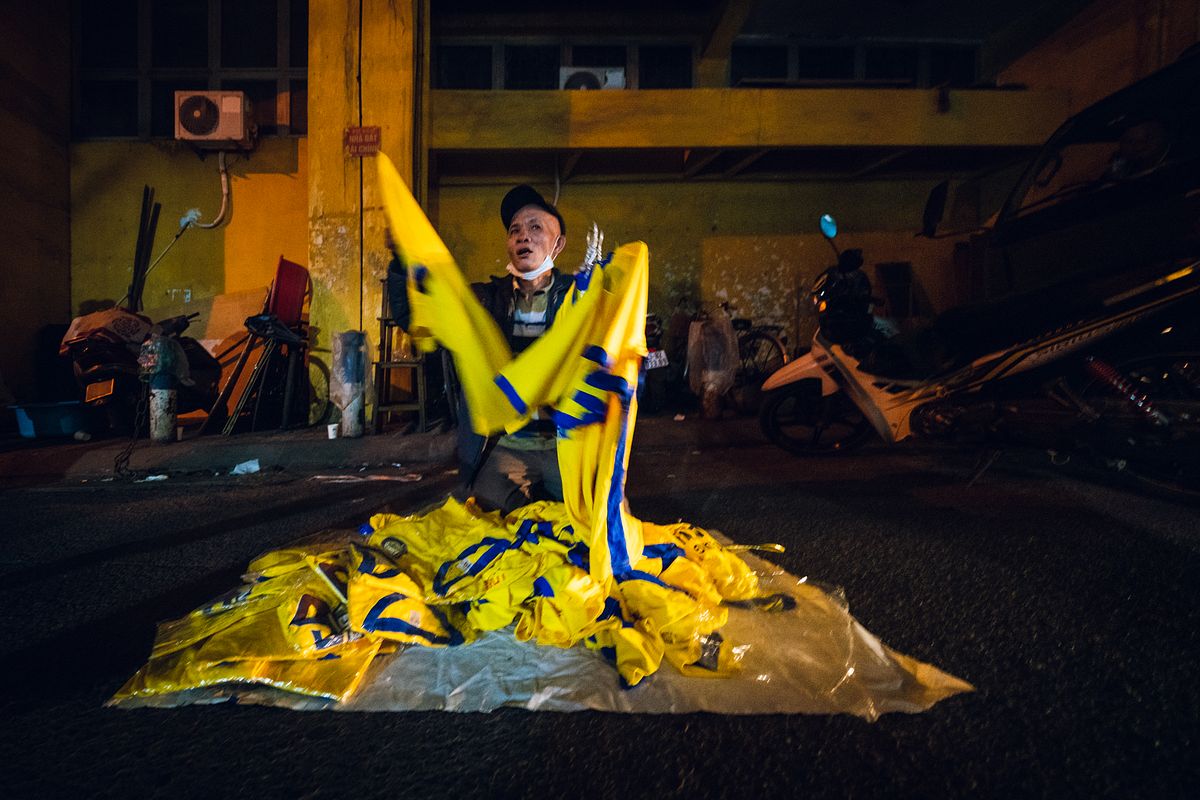 "Fine, here!" The first lady grunted. "Gate 4, just give me the money so I can have some breakfast. Do you want Section A or B?"
"Which one is Hanoi's?" For the first time, I wanted to sit with the home fans for the full experience.
"A, of course!" And with that, the transaction ended. The prey was caught.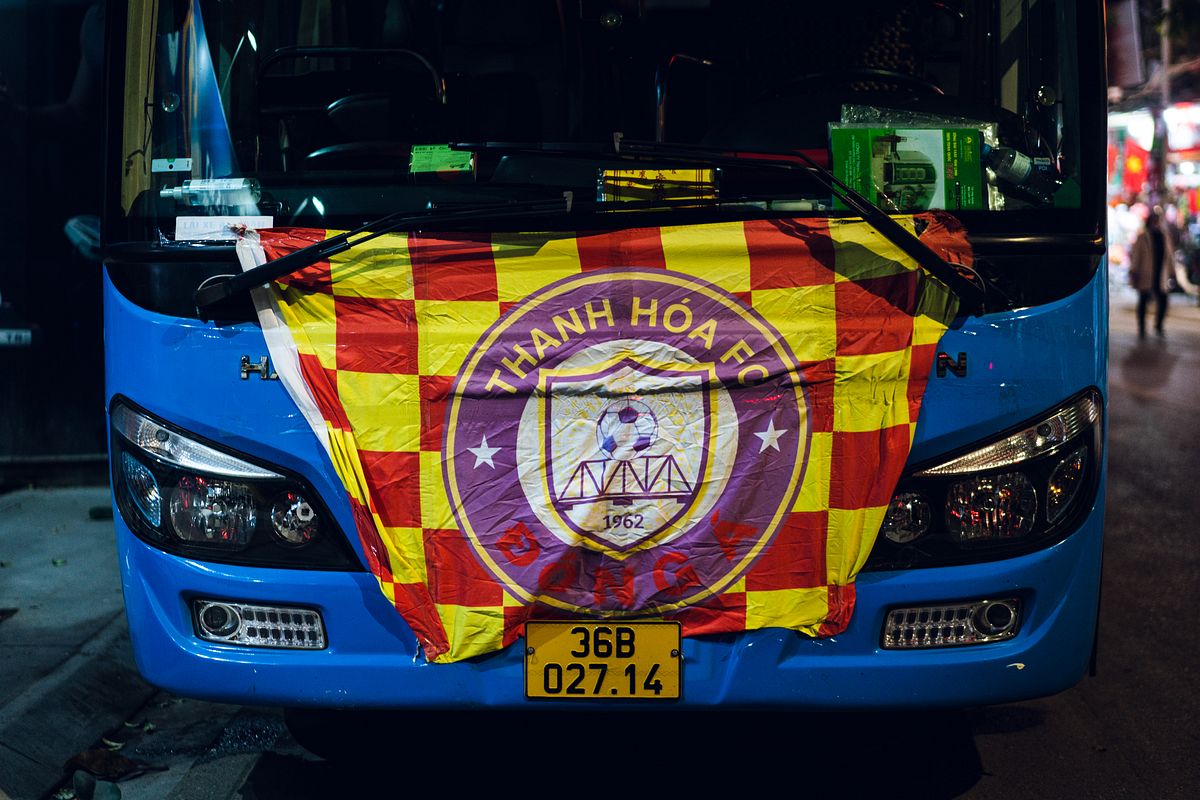 Match day. My friend and I went to the stadium early and walked around to feel the vibe. Already we could see we weren't gonna get the experience we hoped for. The most hardcore fans, with their flags and face paint and songs, were all in the B section, for both teams. Even from outside, we could feel the vibration of their drums. I looked at that section longingly, wondering if we should just get another pair of tickets. My friend assured me it was ok, and we walked to our gate.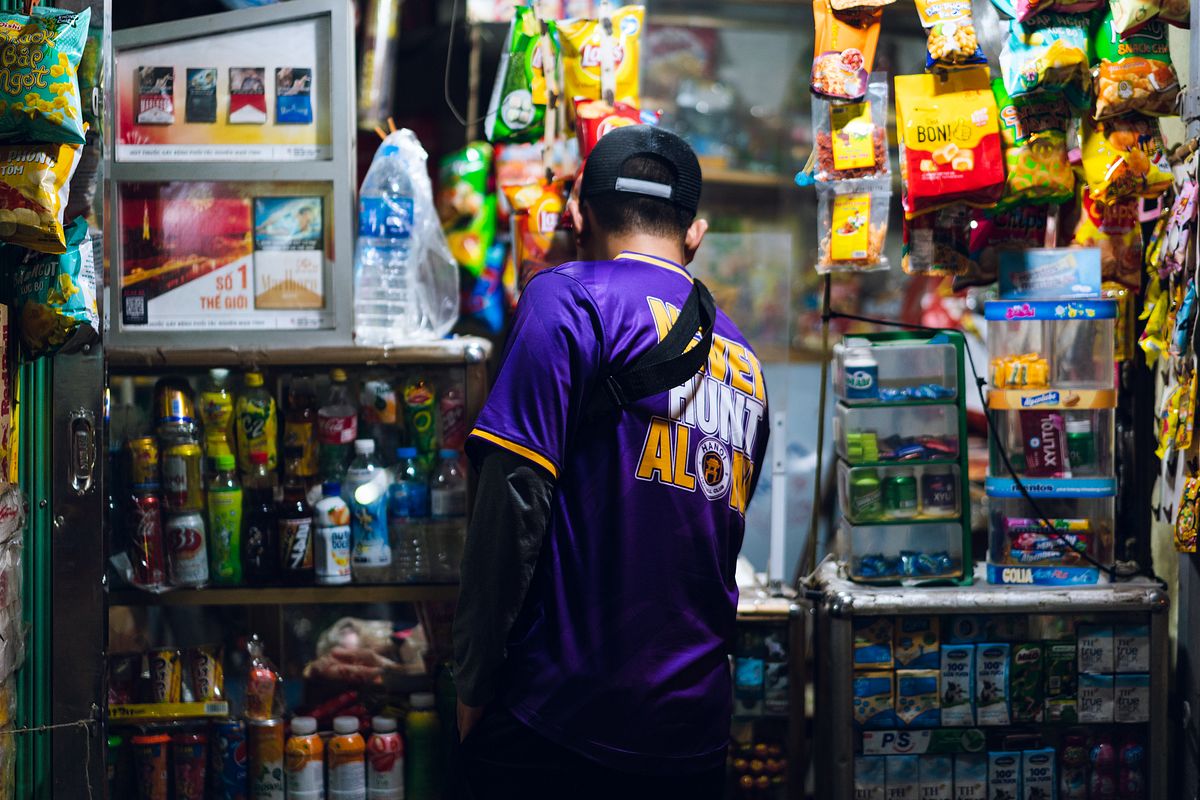 I handed the guards our tickets. He scanned it, looked at me, scanned again, then asked: "Where did you get this ticket?"
"From a couple of ladies outside yesterday," I replied.
"Sorry, they are fake." He showed me a red message on the scanner.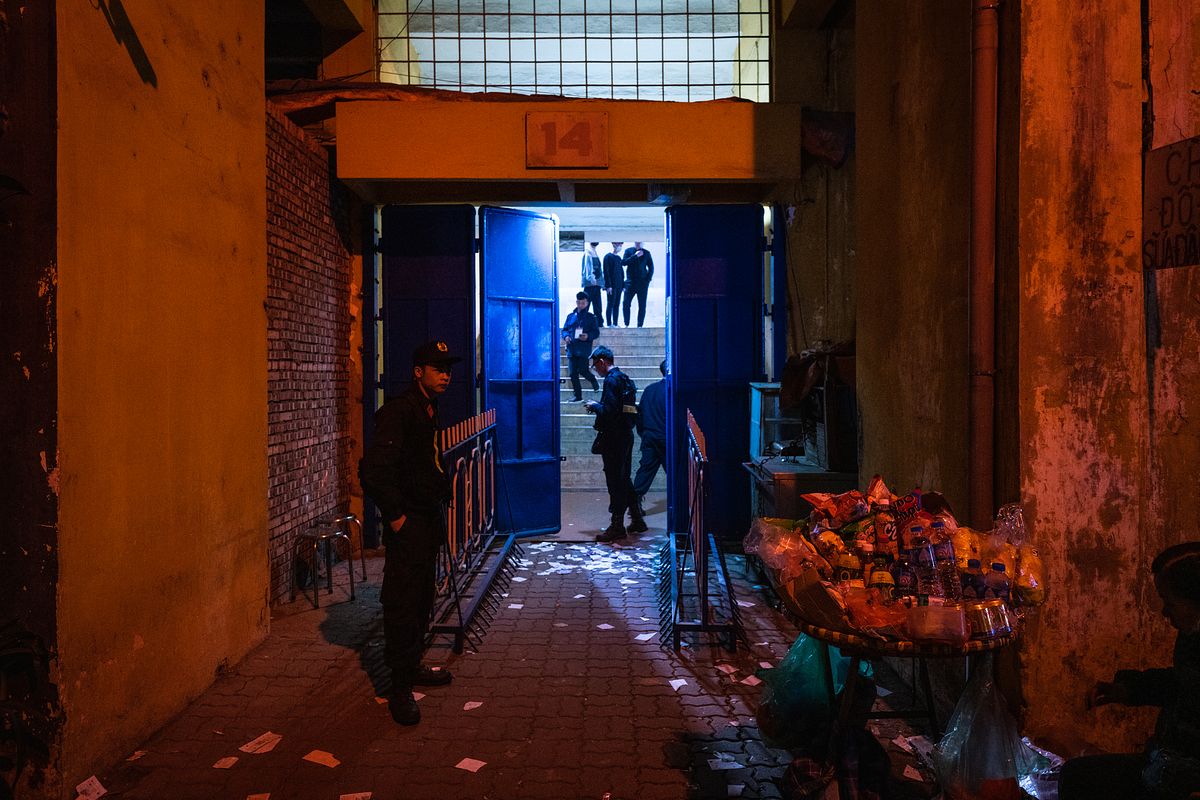 Of course they are fake, I thought in resignation. It looked like we weren't gonna have any experience at all. My friend and I were wondering what to do when a man next to us spoke up: "Here, you can have these tickets. My gift." We were dumbfounded. The man, our guardian angel, handed us the tickets with a smile. He was wearing a mask but I was sure he was smiling. We thanked him and went inside.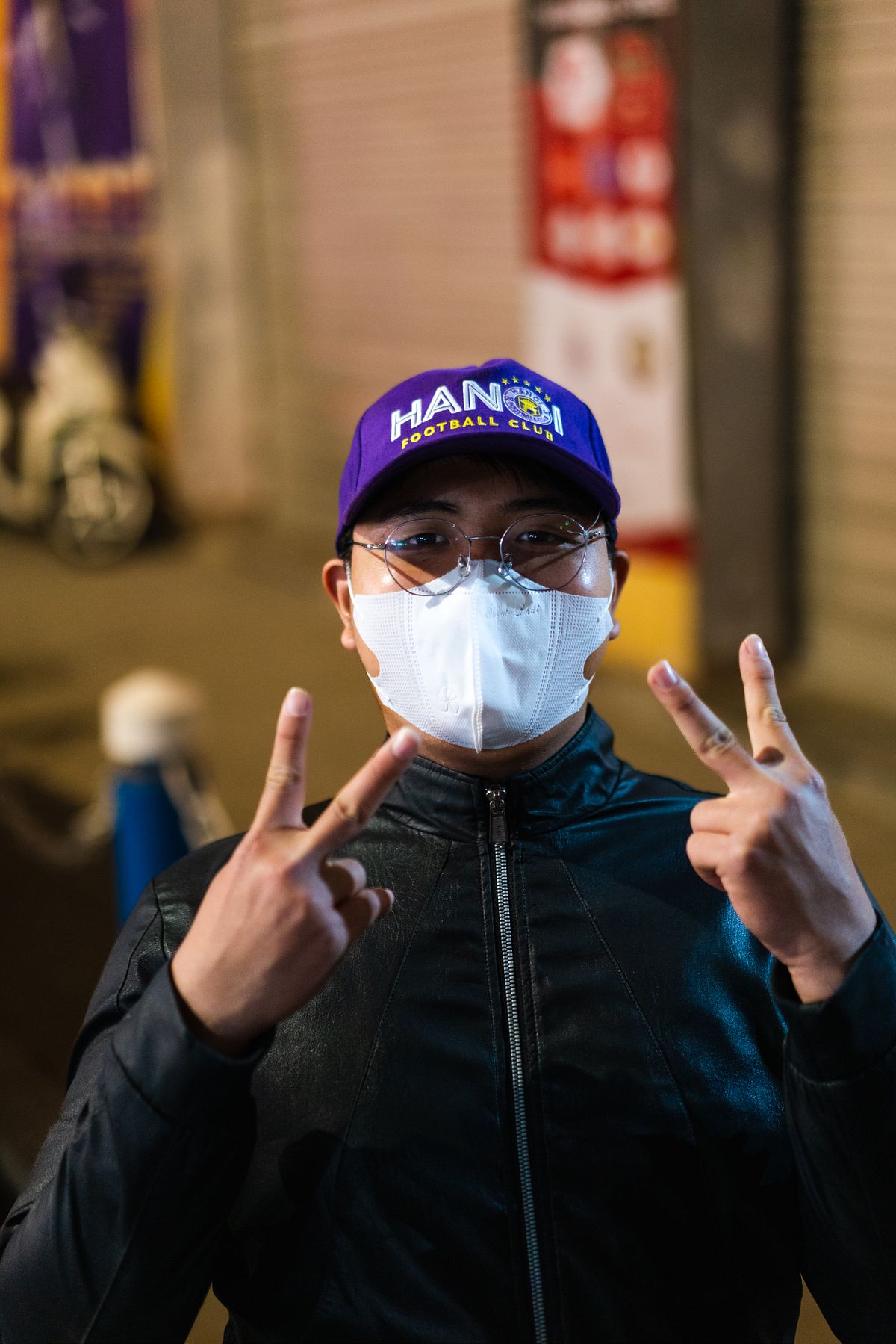 Section B was laid out before us. Most people there wore one of two colors: purple, for Hanoi, and yellow, Thanh Hóa. Flags were flying everywhere. I could see the Hanoi drumline: ten drums, the kind they used in schools. Thanh Hóa didn't have as many, but they played with just as much passion. Fifteen minutes before kick-off and Thanh Hóa already fired their first fireworks, spraying silver sparks in the air.
In our own section, people wore all sorts of different colors. Here, everyone was less enthusiastic, but you could still feel the anticipation — the collective waiting that I would never have felt if I was watching at home alone.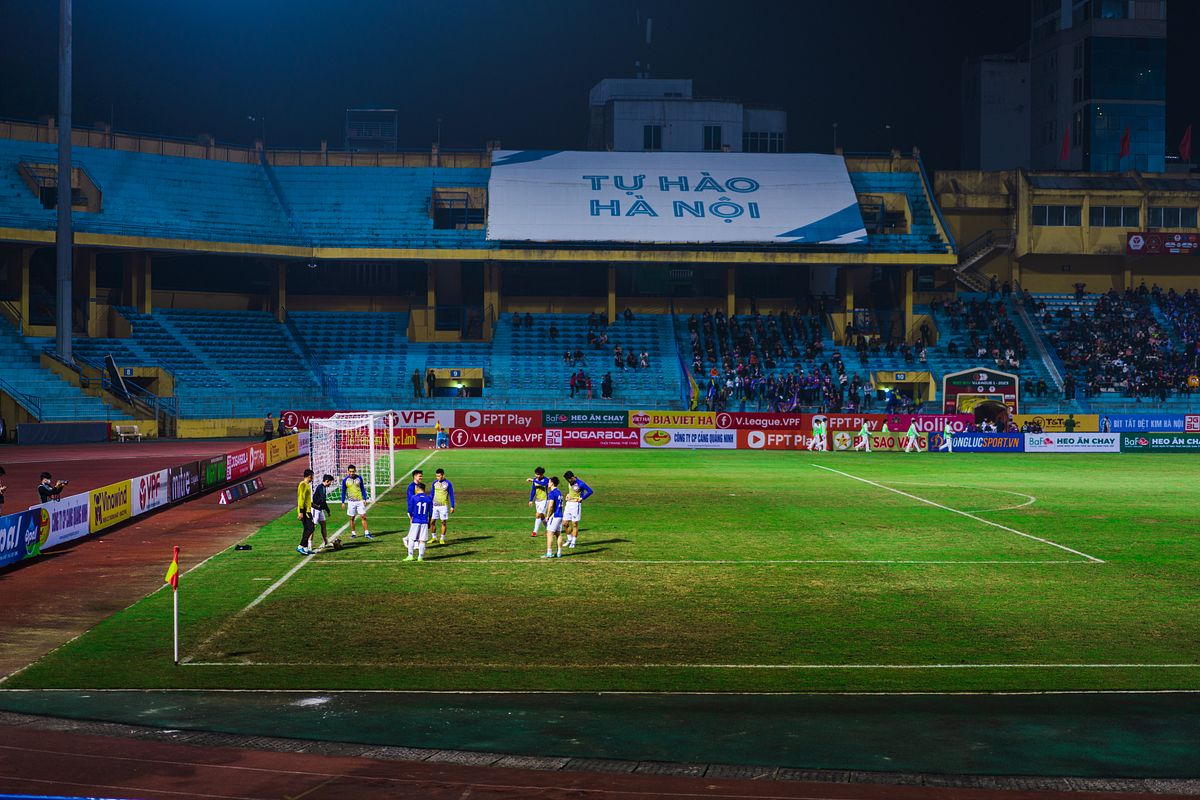 Before long the players filed out, wearing matching colors with their fans. An announcer came on and asked us to stand for the national anthem. I bellowed the words — "Đoàn quân Việt Nam đi, chung lòng cứu quốc…" — with a surprisingly earnest spirit. Then the referee whistled, and the game began.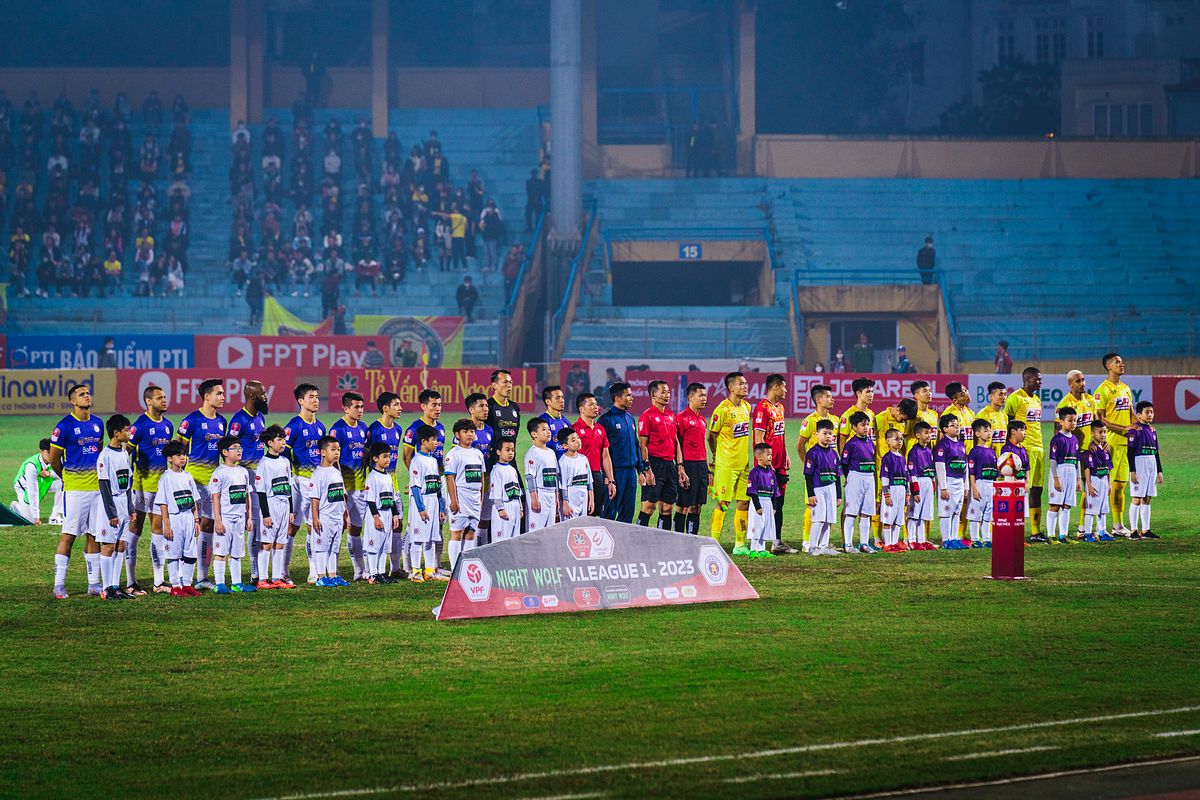 Gate 4 landed us near the left goalpost, where Hanoi defended in the first half. Barely five minutes in, Hanoi fans had a reason to gasp collectively. Our defender passed the ball a little too lightly to our goalkeeper and their striker rushed forward trying to intercept. Luckily our goalie was on point and kicked the ball up just in time.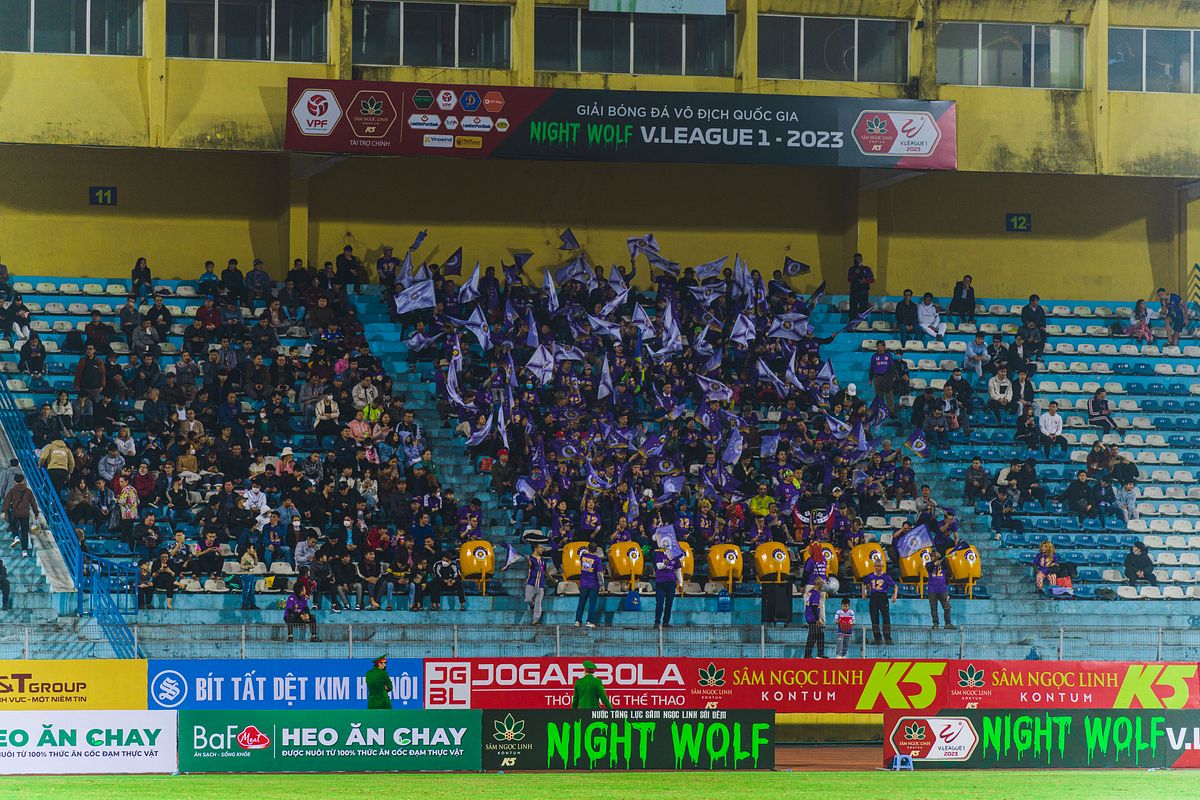 For most of the first half, the away team controlled the ball more than us. And when we did have the ball, Hanoi wasn't able to do much except for losing it to Thanh Hóa again. The score was still 0-0; if I had been at home, I would have lost interest and started scrolling my phone. But here at the stadium, I found myself screaming and signaling directions as if I was the coach. "Go to the right!" "Offside!" "Just shoot the ball already, damn it!"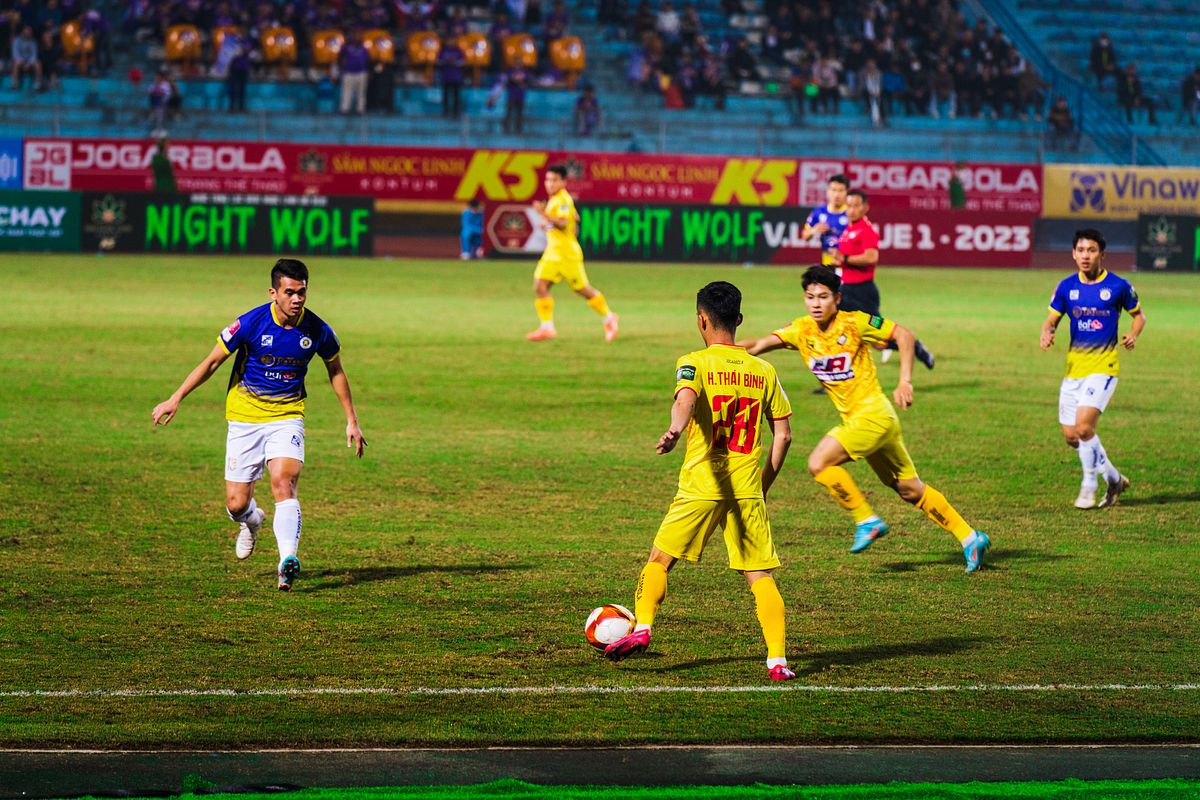 Suddenly, a voice from behind joined my ravings: "Thanh Hóa is too solid. We cannot make a play!"
"If it goes on like this, we'd be lucky for a draw," I said.
"Lucky for a draw," agreed the voice. "If we tie then our goalie must be the MVP."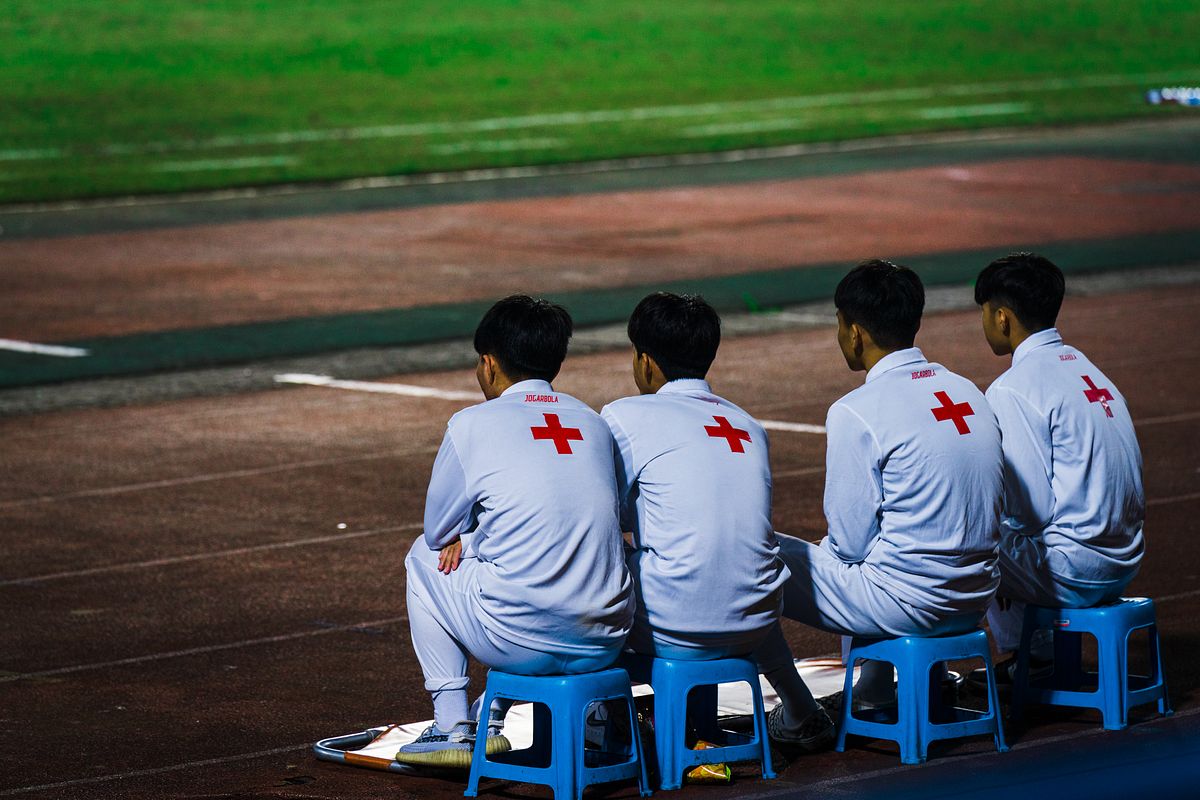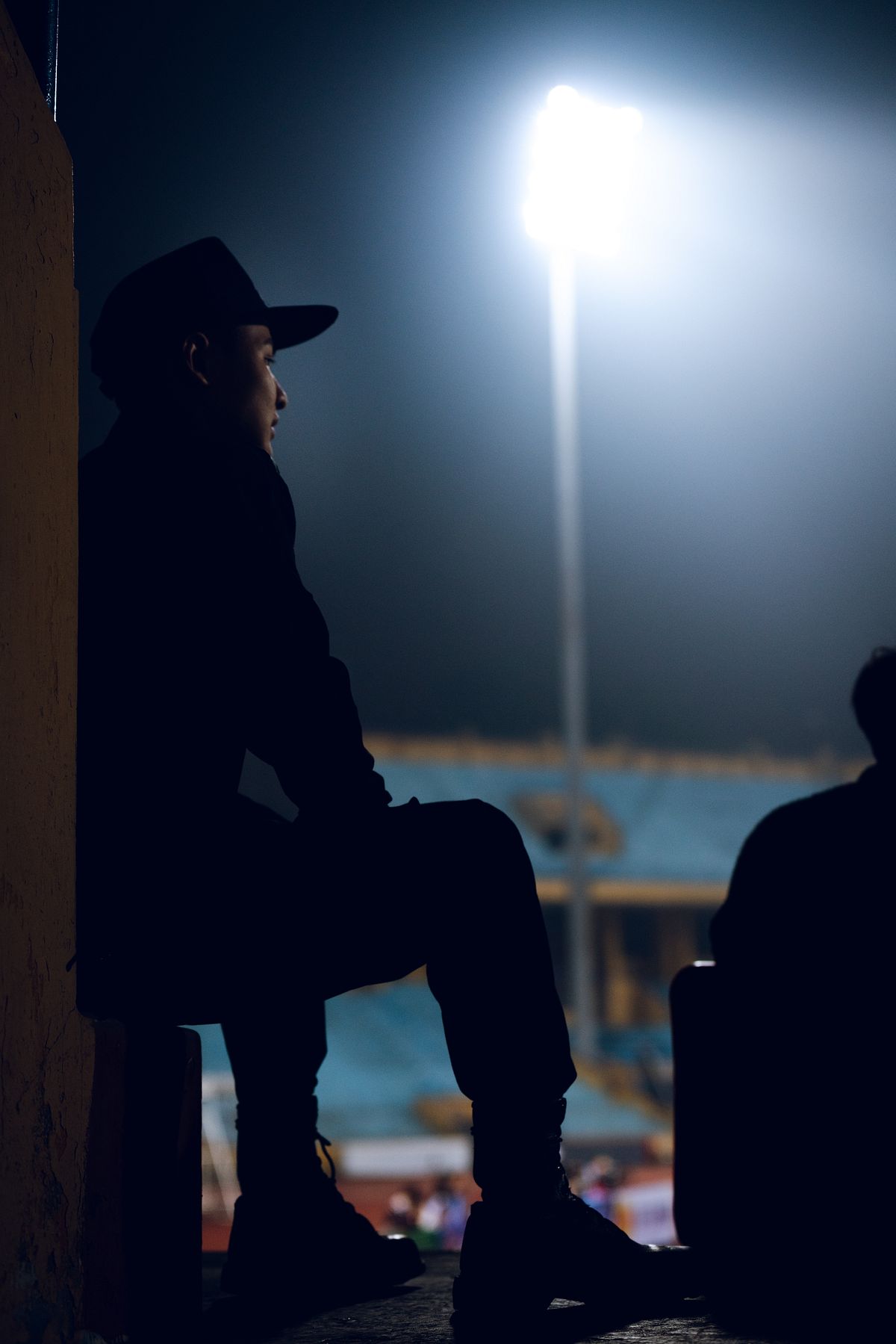 That would be fair I thought; twice already our keeper had saved the day. What's more, I realized how fun it was to not only watch football but also have others to comment with. For the rest of the half, we kept on spewing remarks. I had yet to turn around to see who I was talking to.
Only at halftime did I meet my fellow commentator, Thế Anh. It was also his first time at Hàng Đẫy; he and his brother had brought their parents to the game. "Mom doesn't really watch, she just came for fun," he shared. "My dad usually watches at home. Now he's retired with not much to do. So we thought to bring him here whenever Hanoi plays for some entertainment."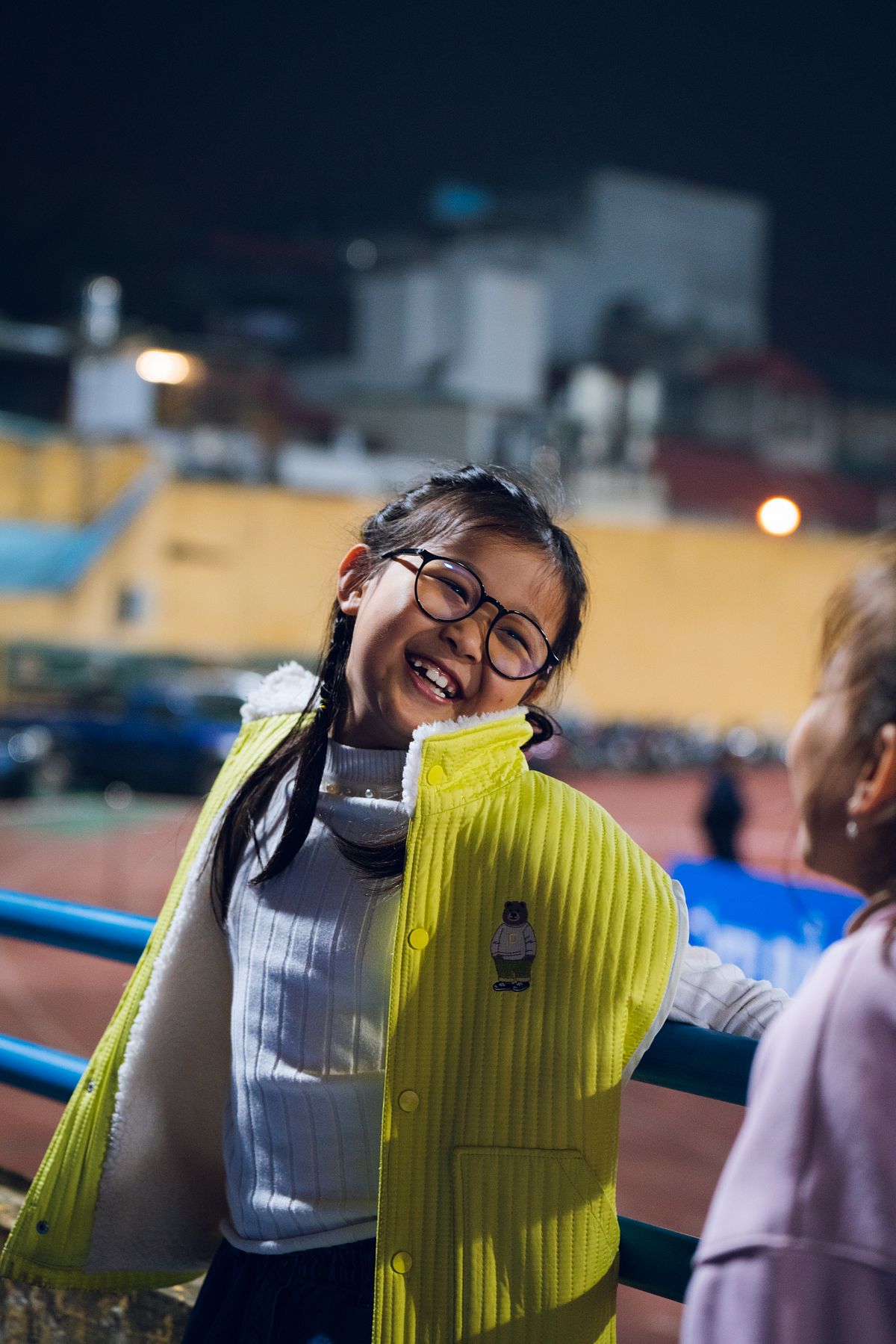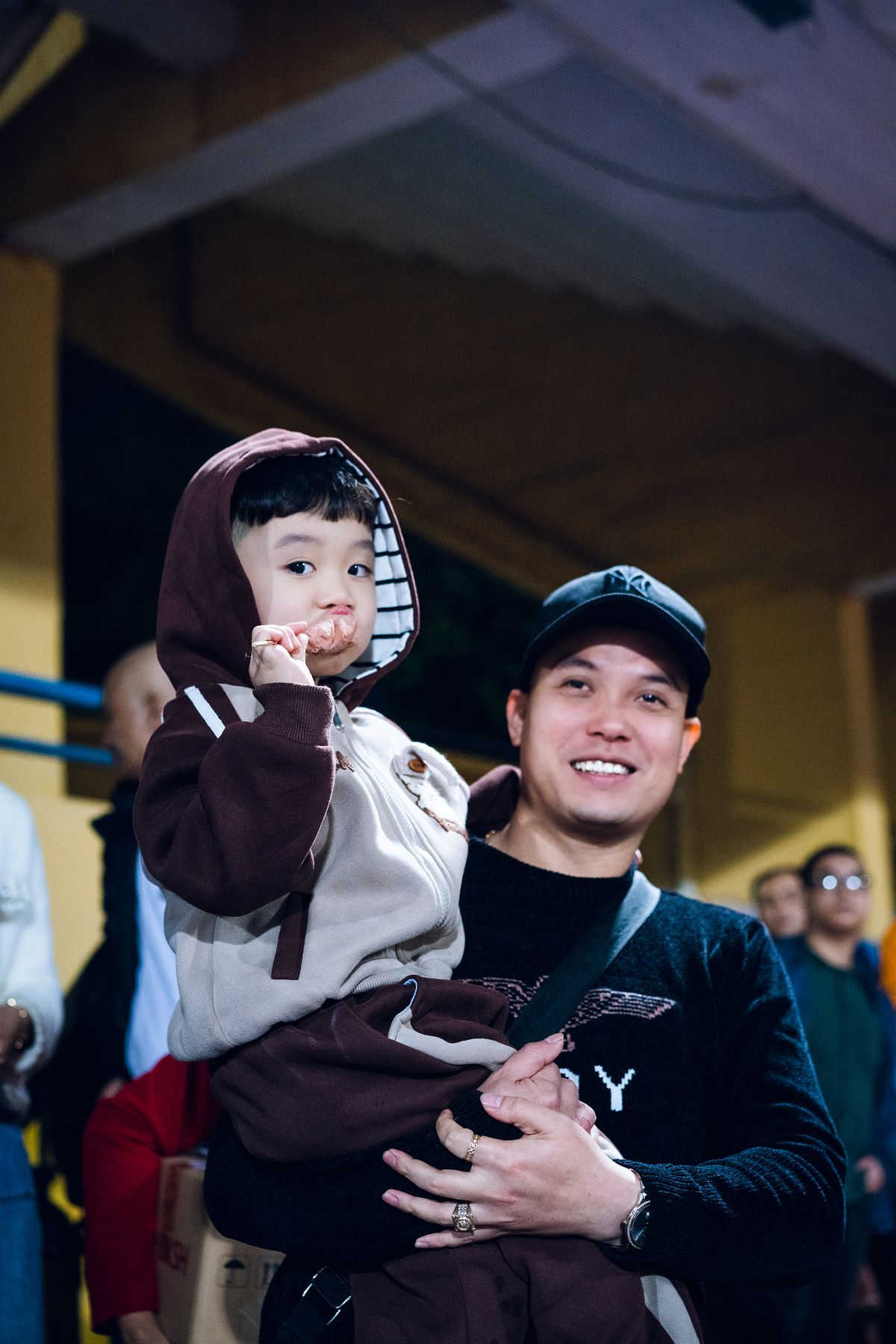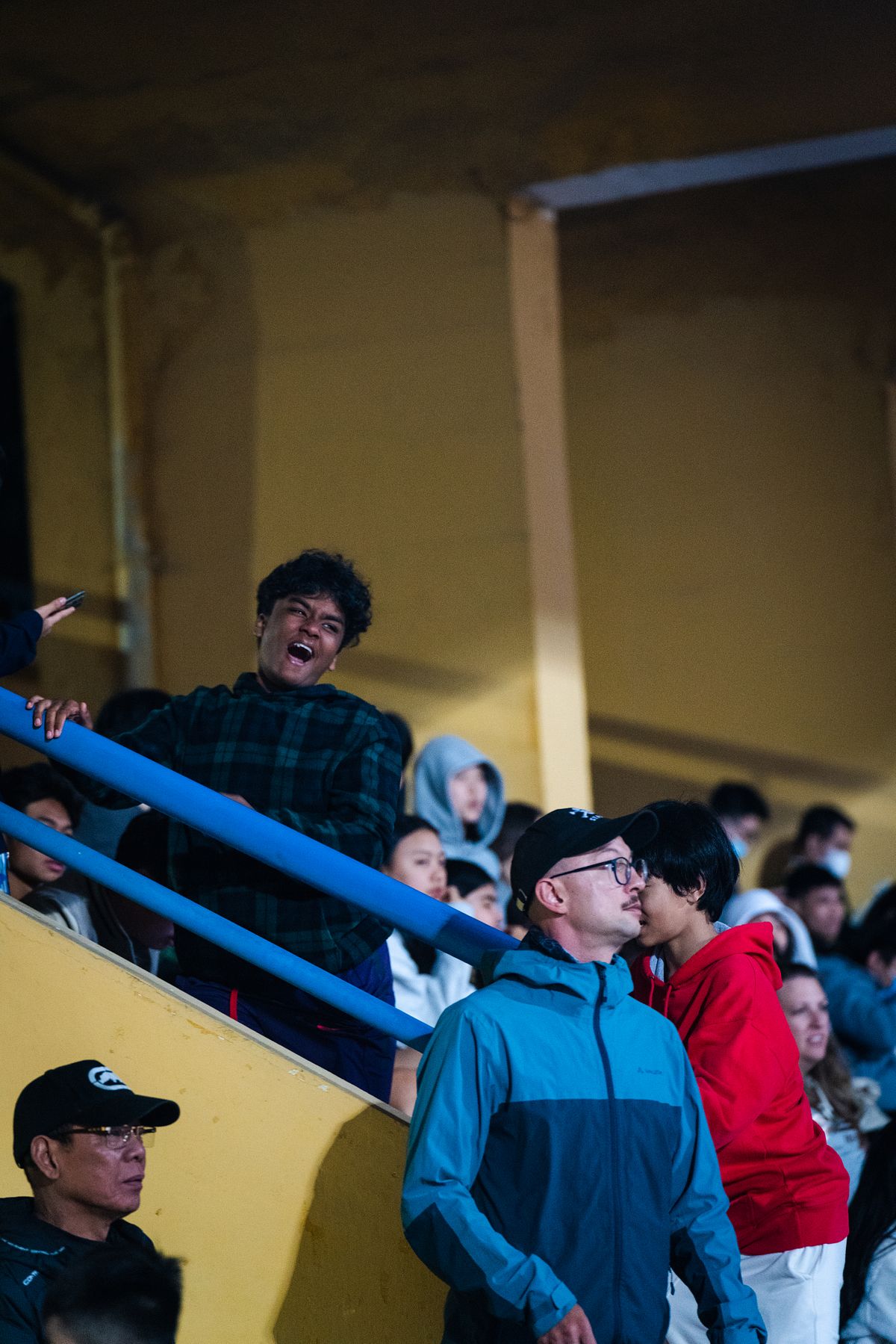 The second half came and went. Nobody scored; our goalie saved our butt a few more times. I enjoyed every minute of it. My friend told me he had never seen me this wild before. I had never felt like this before. It was the feeling of sharing something with my friend, with Thế Anh and his family, and with 7,000 people there that day.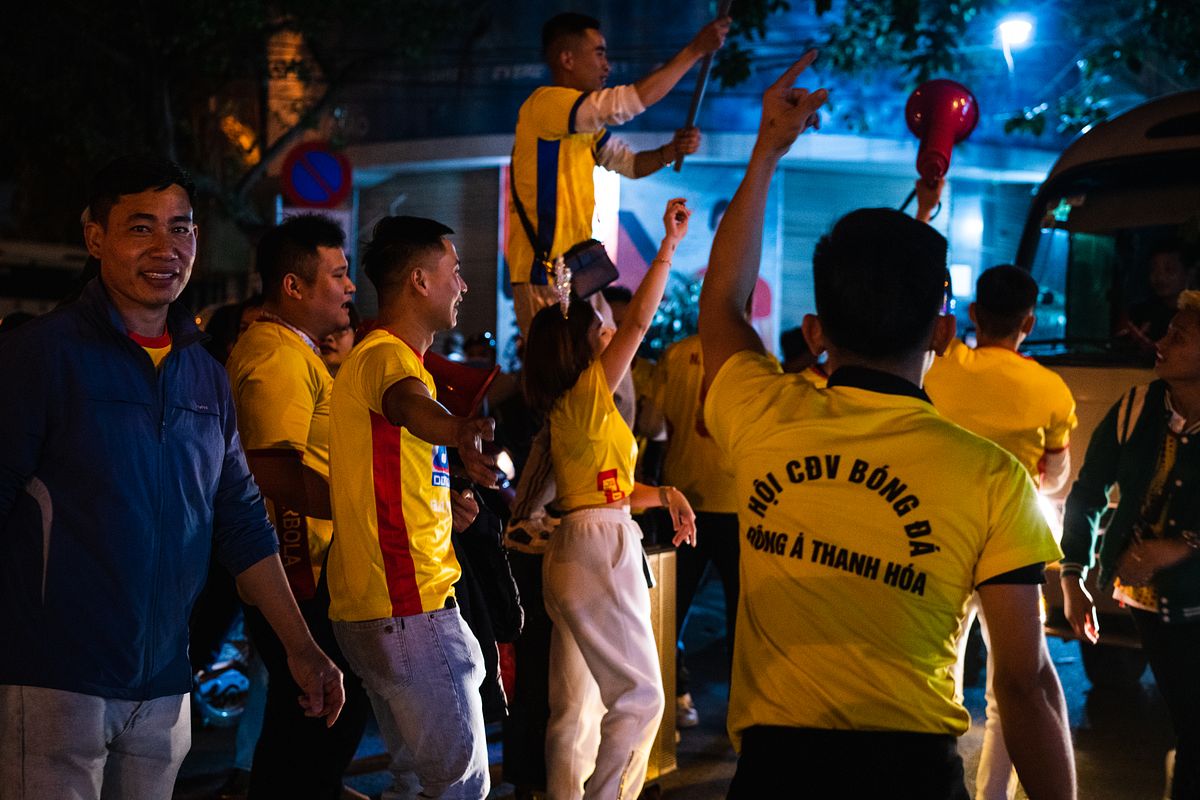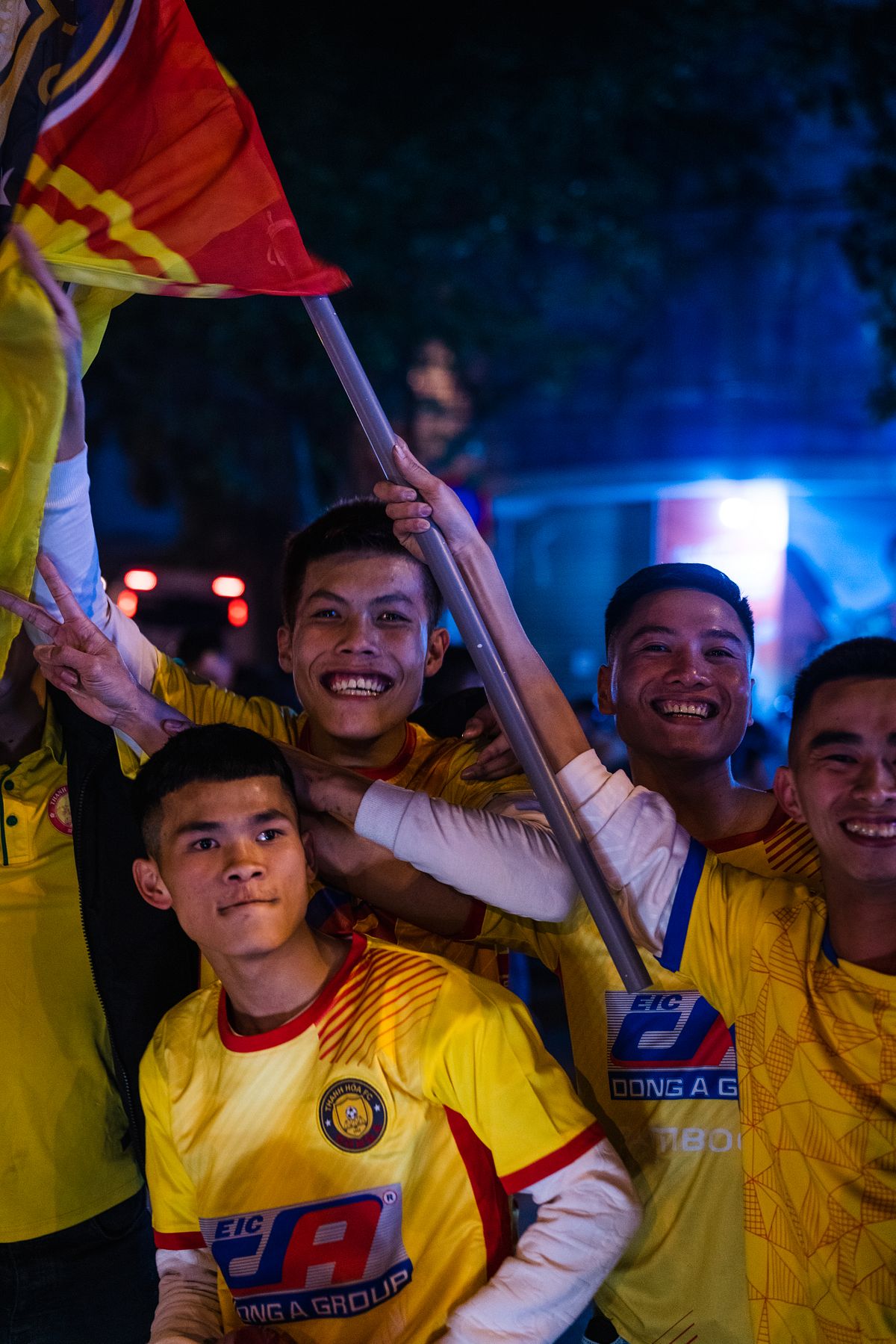 The Vietnamese football league is now on a break and won't continue until April. When it comes back, I will try to go to another game. Thế Anh showed me how to buy tickets online, so goodbye, scammers. Next time maybe I'll pick Section B.