Step into Nguyen Huu Tu's office, and it's pretty clear from the get-go how he feels about action figures. Running along one side of the room are several display cases, each housing an array of superheroes, cartoons and comic book characters, from The Incredibles to Voltron to several Transformers.
Born in Vietnam and raised in the United States, Tu's childhood was filled with these larger-than-life characters.
"I was obsessed with the cartoons, the animations, with GI Joe or He-Man, Transformers," he tells Saigoneer, rattling off his favorites. Now the managing director of Vinamation, a local visual effects (VFX) firm, Tu and his team spend their days providing animation, special effects and other services for everything from local TV commercials to Hollywood blockbusters like Captain America, Black Panther and Thor.
However, one floor above the sea of computers that makes up Vinamation's VFX team is the firm's latest venture: Van Tich. Based on local legends and folklore, the made-in-Vietnam toy collection officially launched its first product in December 2016, a line of action figures inspired by the story of Son Tinh and Thuy Tinh.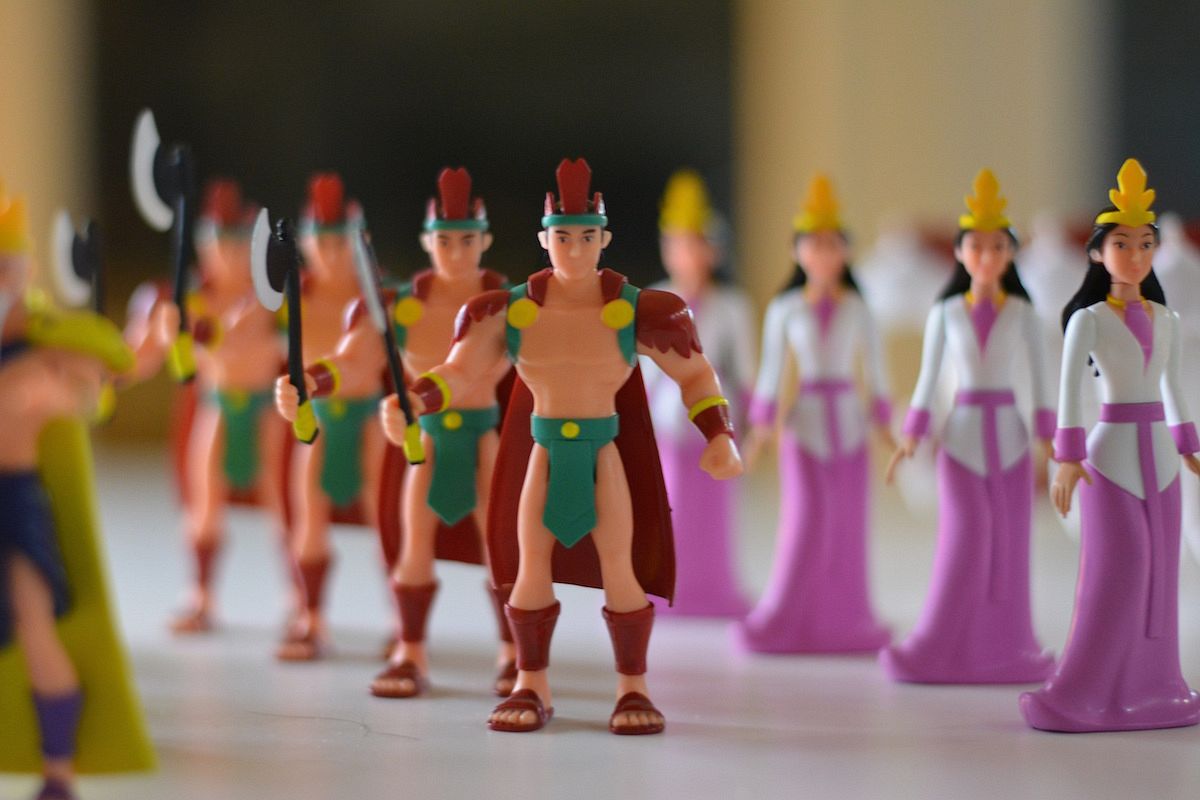 In case you're rusty on your Vietnamese folklore, here's a quick refresher: Mi Nuong, daughter of the 18th Hung King, was a kind and beautiful princess adored by all. When it came time for her to marry, the king searched far and wide for a worthy suitor and found none until Son Tinh, the mountain god, and Thuy Tinh, the sea god, showed up. The two displayed their powers for the king: Son Tinh could make trees grow with a wave of his hand; Thuy Tinh uttered a few words and rain fell in heavy sheets from the sky. Impressed by both gods' abilities, the king decided that the first man to show up with a wedding gift the next day would marry the princess.
When Thuy Tinh arrived the next morning before dawn, he believed he would have the princess' hand, however Son Tinh had already come and taken Mi Nuong away. Furious, Thuy Tinh showed the full strength of his powers, creating floods and storms throughout the kingdom. The people were afraid, but Son Tinh used his own abilities to raise the mountains and build levees to protect the kingdom. Eventually, Thuy Tinh relented, but every year he shows his wrath again in the form of Vietnam's monsoon season.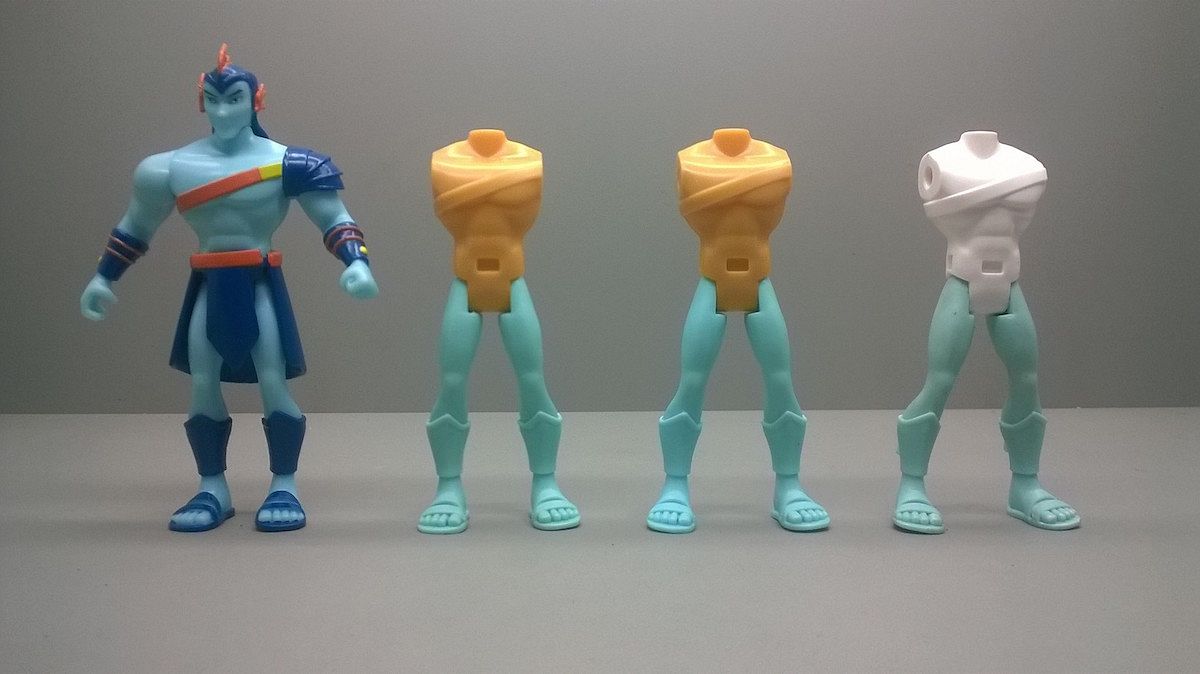 This particular legend serves as the back story for Van Tich's first collection, but according to Tu there are a wealth of stories from which to draw inspiration.
"When I read [Vietnamese legends and folktales], I thought they were just as cool as Snow White and Pinocchio," he explains. "You've got a mountain god fighting with a sea god over a girl…I thought that was really crazy."
For Tu and his team, the four-year process leading up to Son Tinh Thuy Tinh's release has been an education in the finer points of action figure production, a niche area in any country but even more so in Vietnam, where few – if any – other plastic action figures are produced.
Overall, Tu separates the country's toy market into two main categories, both of which are made in China: the low-quality, sometimes toxic variety and the higher-quality items produced for other markets like Japan and the United States. Though Van Tich originally planned to manufacture its own line abroad, Tu ultimately chose to produce the figures here, putting Van Tich in a third, made-in-Vietnam class of its own.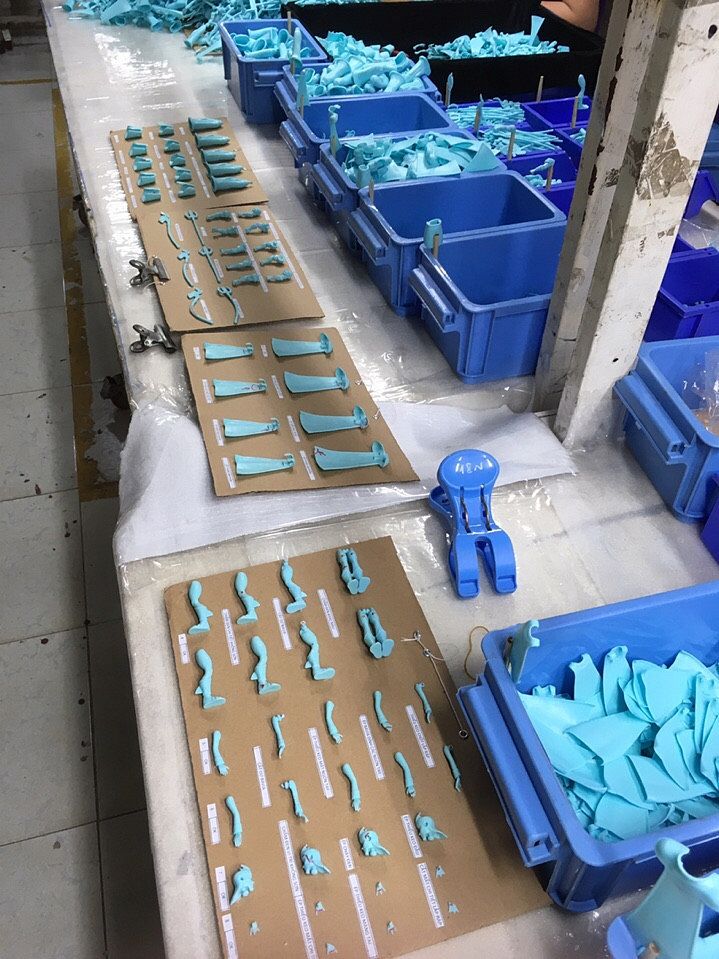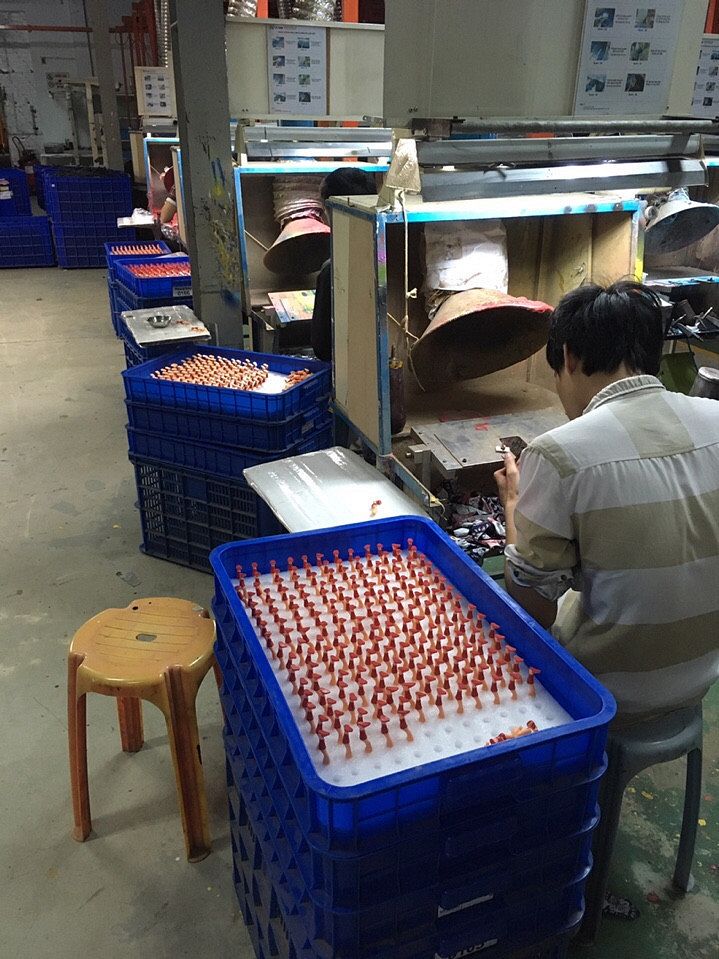 Though, the VFX artist acknowledges, Van Tich is not entirely alone – there are a handful of more traditional children's toys made in-country, mostly of wood – his action figures are among the only collections of modern, plastic toys produced in Vietnam, meaning every detail from sourcing safe plastics to finding the best method to create movable joints for action figures was uncharted territory.
"It took almost three times as long and twice as much money to produce [the Son Tinh Thuy Tinh collection] but I think now that we've got that made in Vietnam, it was worth it," he says.
Even in the best of circumstances, action figure production can take time. According to Tu, research, concept and design takes approximately three to four months, while refining each figure's moving joints could be another three to four months. Once these details are ironed out, Van Tich then brings its creations to the manufacturer to create a toy mould, which could take another three months or so, before going into full production for two months. All told, a single set of action figures can take nearly a year to hit the market.
Now that it's available, however, Van Tich's Son Tinh Thuy Tinh series has received mostly positive reviews: the action figures can be found at Fahasa and several other major bookstore chains throughout Vietnam as well as online via various retailers, including Lazada, Tiki and now Amazon for American consumers. The full Son Tinh Thuy Tinh edition also comes with a board game and a bilingual Vietnamese-English comic book to accompany the toys, a nice selling point for parents who seek educational toys for their kids.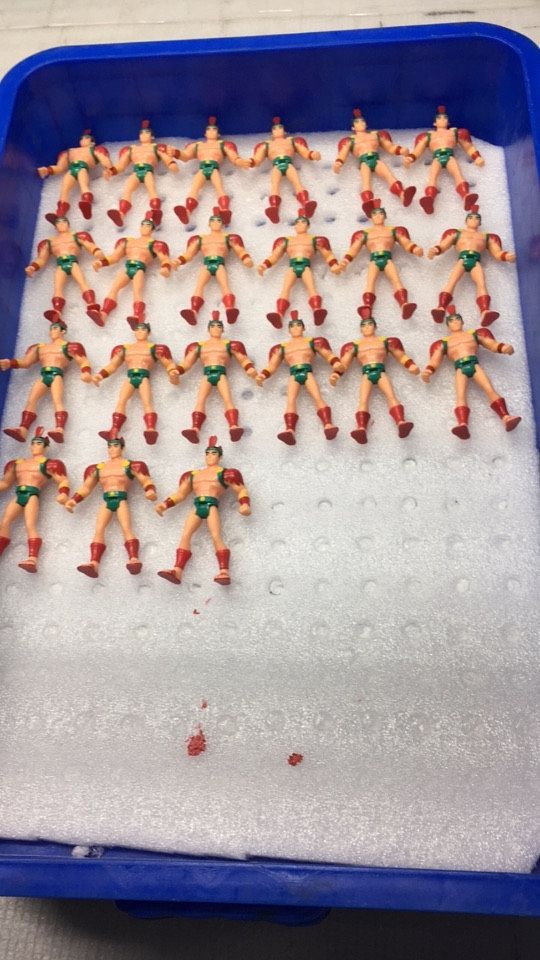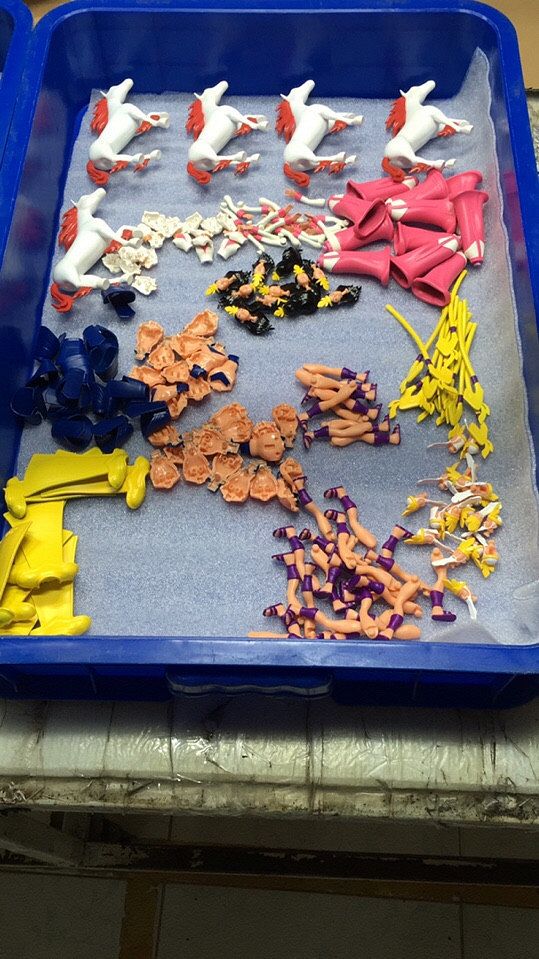 Up on the third floor of Vinamation's District 7 office, the work that's gone into Van Tich's toy line is clear. The collection's young, enthusiastic team is currently working on a stop-motion short film to accompany its first set of action figures. In a back room, several employees sit together assembling an elaborate set for the shoot, while another team hovers over an equally impressive stage, positioning the figures for each frame. For Tu and the team behind Van Tich, these action figures are an opportunity to foster imagination and creativity in local kids.
"I grew up to be a VFX artist/animator and that was, to me, such a big part of it, you know?" he says. "[Action figures] fuelled my imagination so I'm hoping to do the same, if I can."
With the Son Tinh Thuy Tinh series in stores and in the hands of young Vietnamese kids, Van Tich is now working toward the November release of its second series, Thanh Giong, followed shortly thereafter by Hai Ba Trung and a set of action figures based on the story of Au Co and Lac Long Quan.
---

Related Articles:
---