There's no doubt that Saigon is a charming city. From internationally produced films such as The Quiet American to colorful art projects by local illustrators, the city's landmarks seem to be popular muses for artists, auteurs and photographers to fashion exquisite creative works. Similarly, through their project Millimet, three young Saigoneers married local architectural icons with pieces of wood to create whimsical miniature models.
The trio in question comprises schoolmates Phuong, Linh and Ky, who became friends while studying at the International University. Although the three are self-proclaimed strangers to the technical aspects of art and design, they have managed to distill their initial ideas into a tangible product that pays respect to Ben Thanh Market's original design.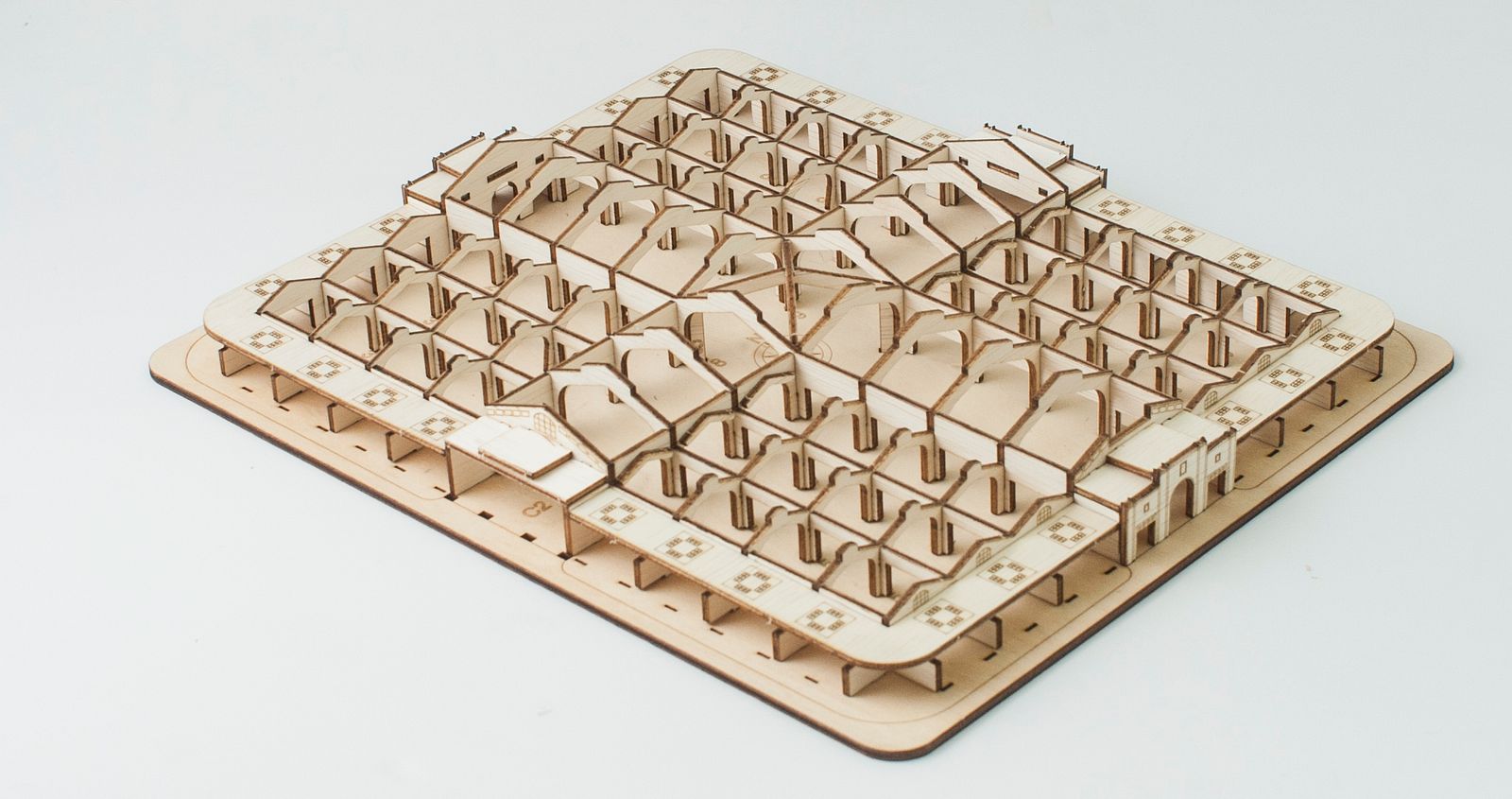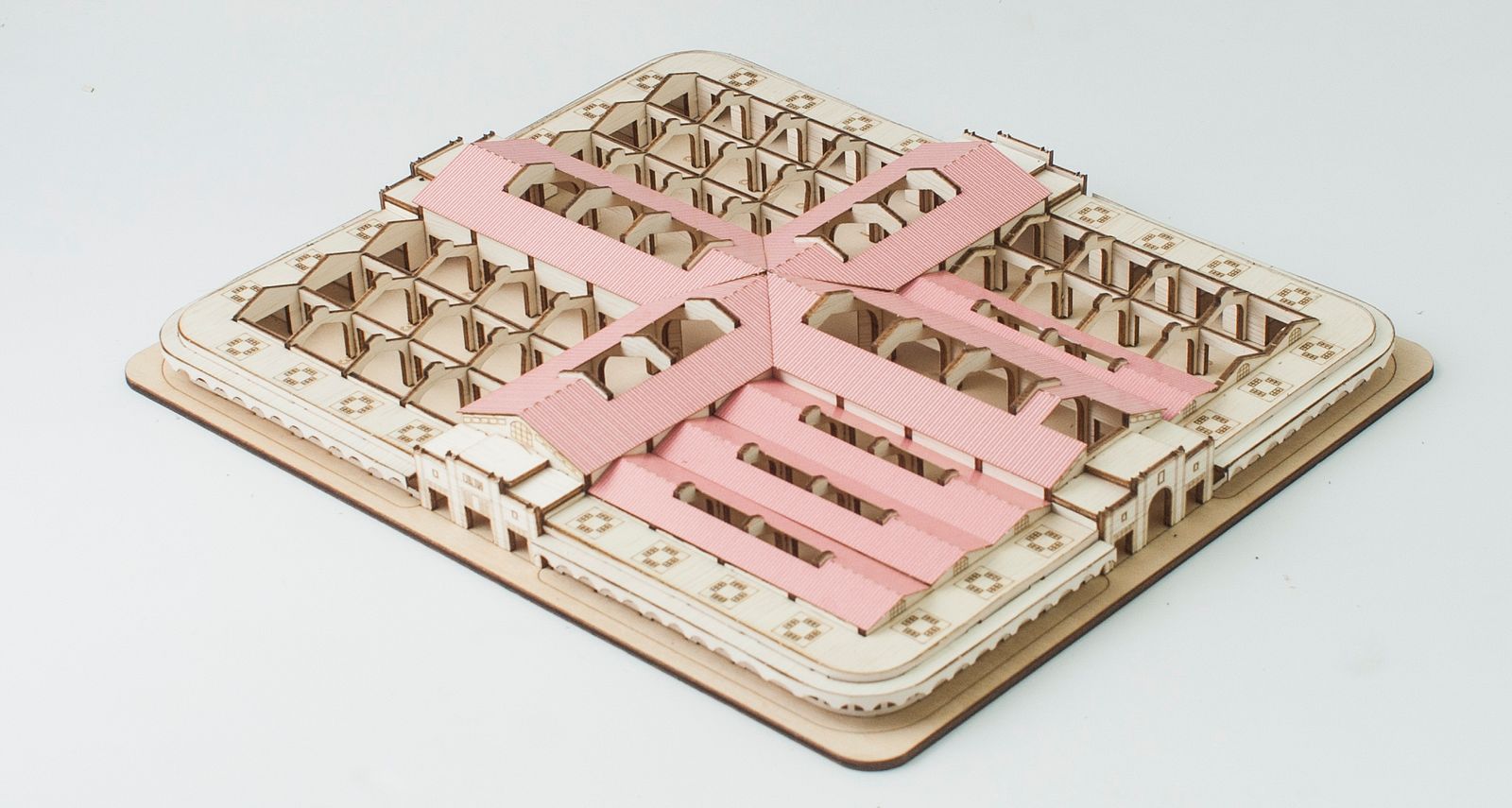 Saigoneers who are passionate about model buildings are probably no stranger to miniature versions of European architectural icons such as Paris' Eiffel Tower or the mesmerizing Neuschwanstein Castle in Germany's Bavaria. However, over the years, many may have also noticed a regrettable lack of Vietnamese representation in the collection of model buildings available in the local market.
This was the key contributing factor that propelled Millimet into taking action.
"For me, it all started when one time, I was trying to find a souvenir for a foreign friend, but I couldn't find anything representing Vietnam that's both sophisticated and meaningful," Linh tells Saigoneer in Vietnamese.
For Phuong, it was less about seeking the perfect gift and more about showcasing the variety and beauty of local heritage buildings. One memorable encounter with international friends involved her informing them that she was from Vietnam, and them asking: "Oh really? Do you have cities in Vietnam?"
"In their perception, Vietnam is an agricultural society. So when you say 'Vietnam,' for some, it conjures up images of you always being in the field in the countryside," Phuong explains. "So I thought to myself: Why don't we create products that can illustrate to our foreign friends what Vietnam's building and architecture look like?"
That was in 2015. After two years of tinkering with their main idea, the trio has come a long way since they first sat down to piece together a plan to actualize the project.
The first step was to recruit designers who could help execute their vision.
"We started looking for partners who can support our idea. When we explained our idea to them, they felt that the project was cool," Phuong reminisces. "And many of our friends introduced us to a few acquaintances in architectural design."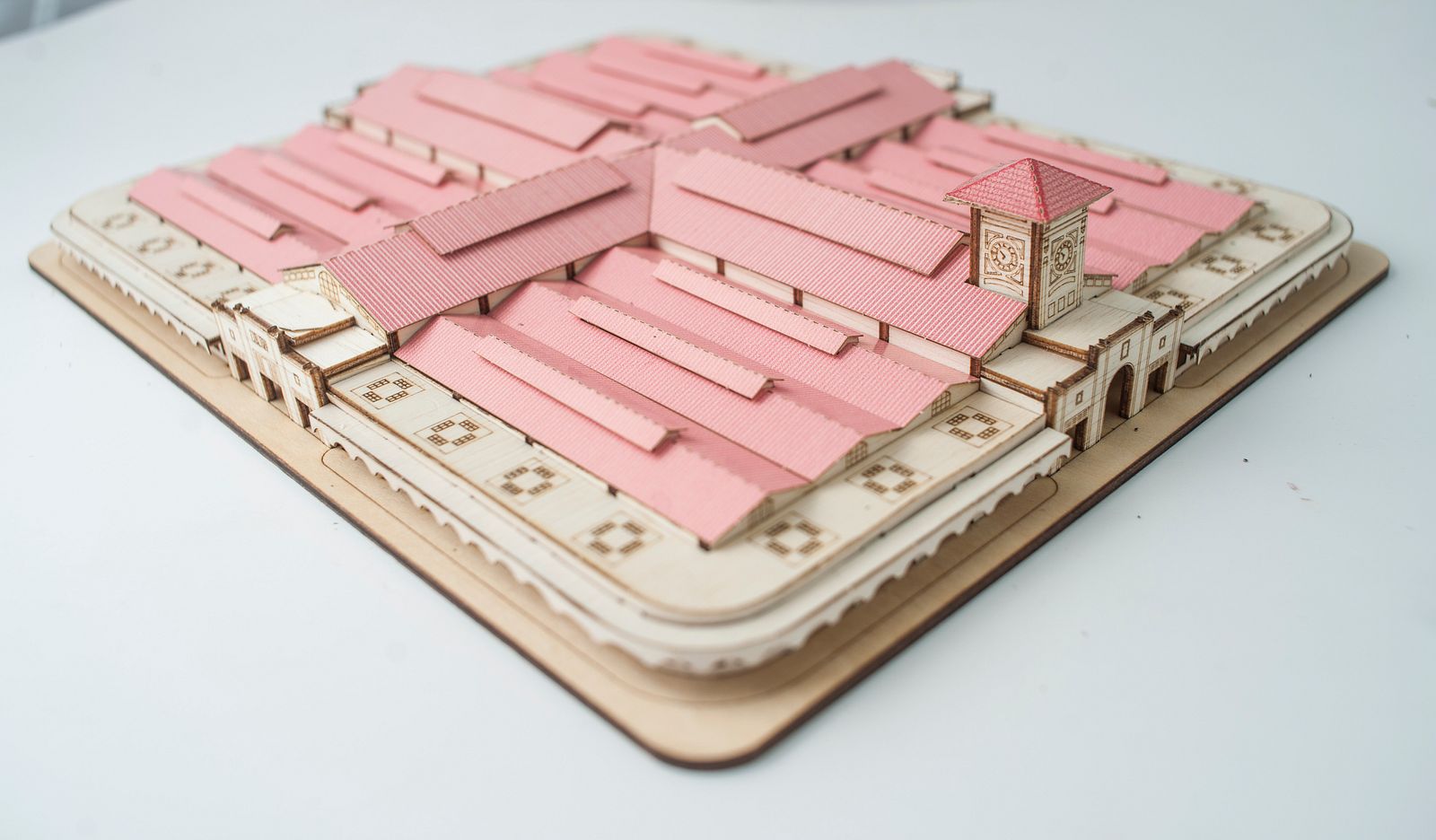 They quickly learned that creating an arts and crafts product from scratch is no cakewalk. It took the team six months to arrive at the final prototype, and there were hiccups along the way.
In reality, models of Ben Thanh Market have been made in the past, either as model-making practice by architectural students or as a centerpiece for tourist attractions. However, Millimet felt that most of these exampled tended to skim on details and only feature the iconic market's main entrance, while the trio wished to keep their version as faithful to the real building as possible.
"Even during our meetings with the designers, they also suggested that we focus only on the entrance," Phuong shares. "They said that as far as the market is concerned, the entrance is the most well-known and beautiful part of the structure. It's very easy to polish the design [if it's only the entrance arch]."
Ultimately, Millimet opted to go with their first instinct, which was to stick to the complete layout of the market and resize it 250 times smaller than the actual structure.
When asked why the team picked Ben Thanh Market as their first model, their answer came as if it was obvious: "Because we're all Saigoneers. We all share an affection for Ho Chi Minh City, and in this city, the first thing that comes to mind as a symbol is the Ben Thanh Market."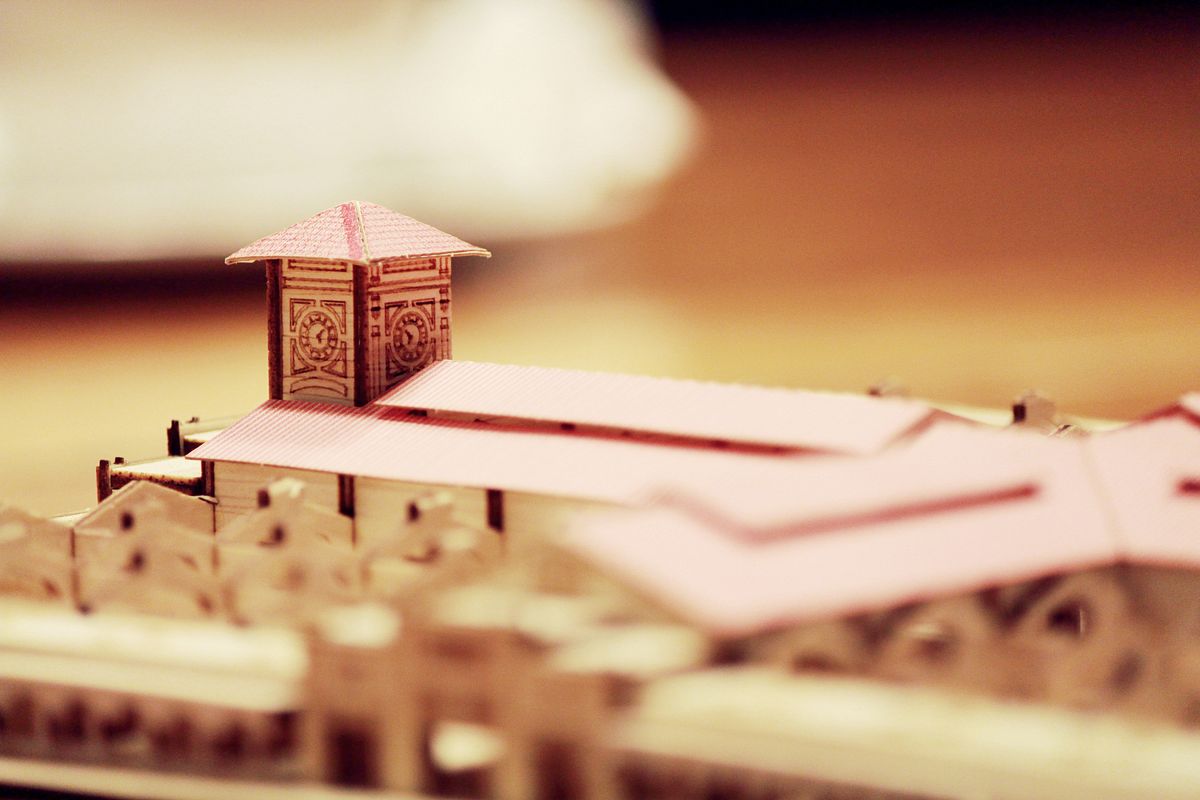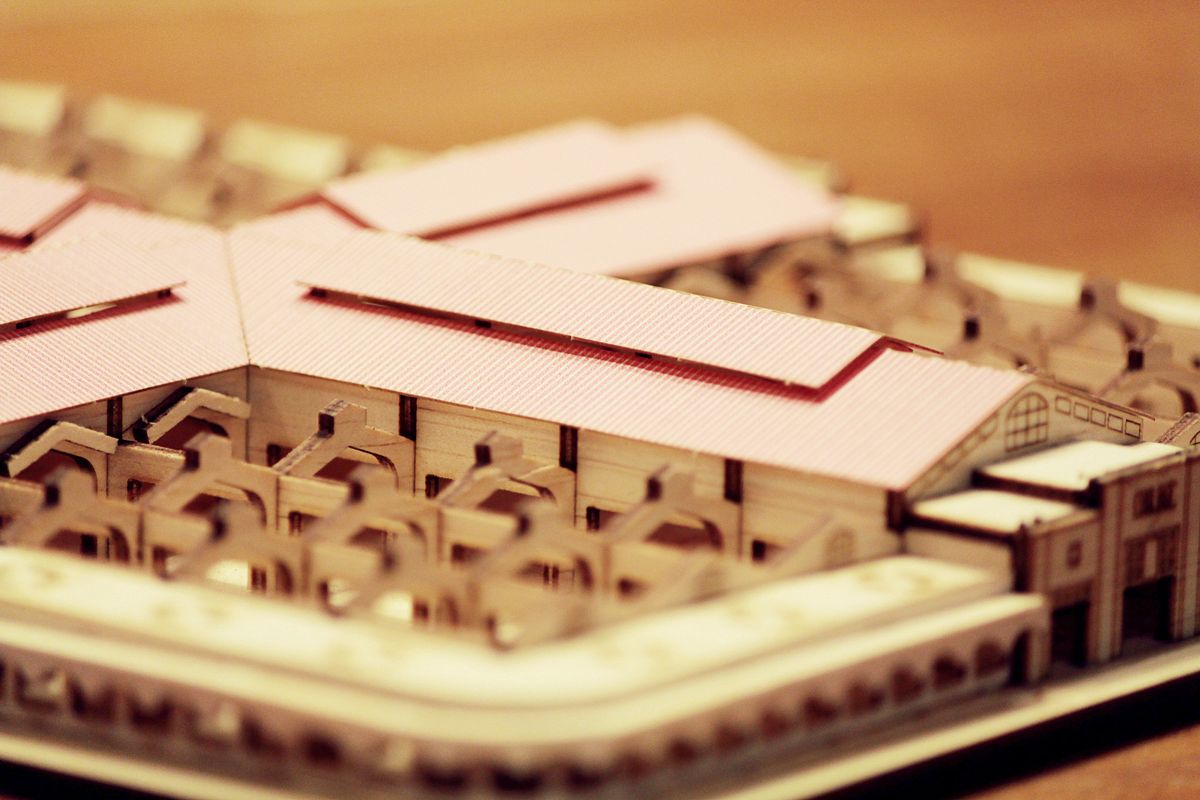 Now that Millimet has managed to iron out the details surrounding their very first product for public purchase, their only plan is to go bigger. Phuong and Linh shared that at the moment they've already finished a second model for another iconic Saigon landmark and are deliberating on the third. Their grand plan is to fill a map of Saigon with wooden models of famous structures.
"But it's not the end, because our dream is to create models that are representative of each of the country's localities," Phuong added.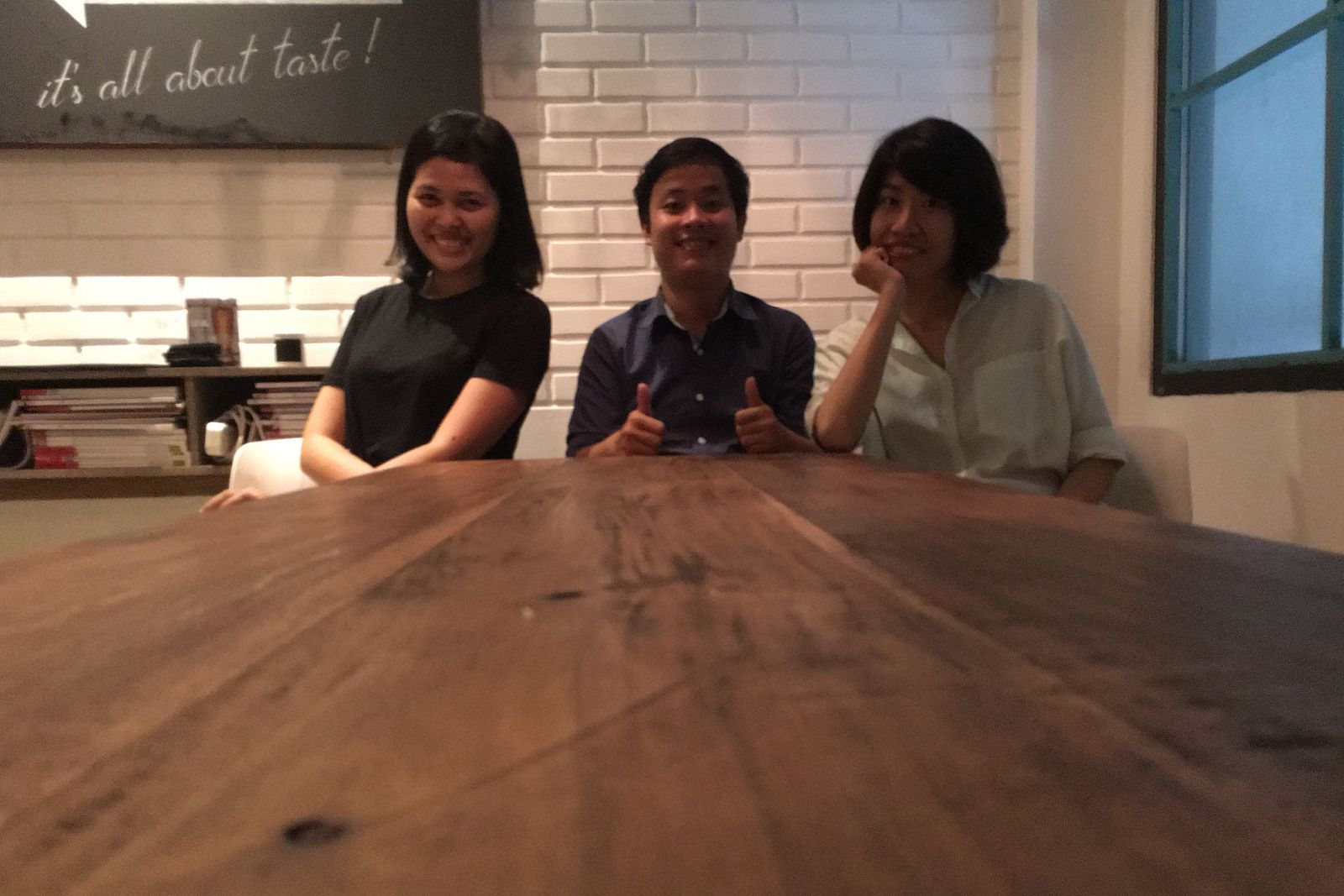 Millimet's model of Saigon's Ben Thanh Market can be purchased through their official Facebook page or via tiki for VND575,000.
---

Related Articles:
---