If you love rice wine, you might enjoy this classy makeover of Vietnam's most sought-after traditional alcohols.
For a lot of Vietnam's urbanites, rice wine has established a reputation as an indispensable part of the countryside. Picture this: a sumptuous feast that rallies villagers together for a communal celebration of someone's wedding, birthday or even funeral. Neighbors congregate at the host's home, cooking together, reveling together. Shots of rice wine are passed around liberally.
While rice wine is well-loved for its simplicity, its image has also been tarnished in recent years after many cases of alcohol poisoning were reported. To be fair, these occurrences were due to greedy vendors mixing cheap alcohol with homemade wine to boost profit, not due to the wine itself, but an image makeover is long overdue for the local rice wine industry, nonetheless.
Enter this project, titled "An Nam My Tu," (The Beautiful Wines of An Nam) by graphic designer Rice Nguyen who gave Vietnam's most famous wine varieties a modern look that matches their timeless appeal. Rice Nguyen, whose real name is Nguyen Tien Dat, completed his branding project as part of DPI's Portfolio Day.
Dat chose to feature five wine varieties from across Vietnam, including two from northern Vietnam (Mau Son from Lang Son Province and Kim Son from Ninh Binh Province); one from central Vietnam (rượu cần from Dak Lak Province); and two from southern Vietnam (Go Den from Long An Province and rượu sim from Phu Quoc Island).
With black bottles as the base, Dat's colorful design breathes new life into local traditional wines while seeking to represent each locality's unique characteristics through stylized sleeves. The design for Dak Lak's rượu cần, for example, spots the region's unique mountainous topography and elephants.
His project went on to clinch the second prize at the event. "An Nam My Tuu is a brand of wine which [is] used as a kind of gift of the Vietnamese people to give each other or foreign friends," Dat writes on the project's Behance page. "Utilizing ethnically-inspired motifs, An Nam My Tuu wants to adopt a kind of quintessential specialty from the region - wine, to introduce to friends the characteristics, the culture and people of each region in Vietnam."
Take a closer look at Rice Nguyen's "An Nam My Tuu" project below: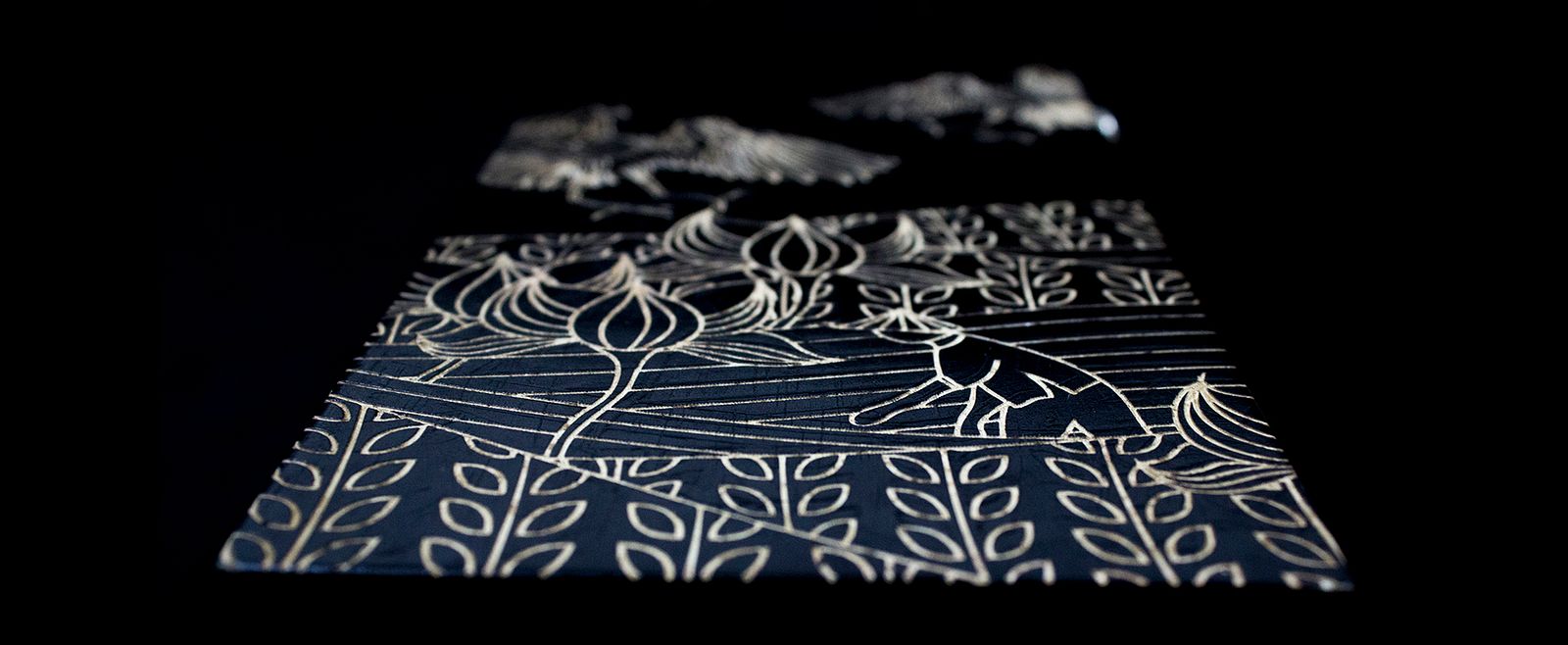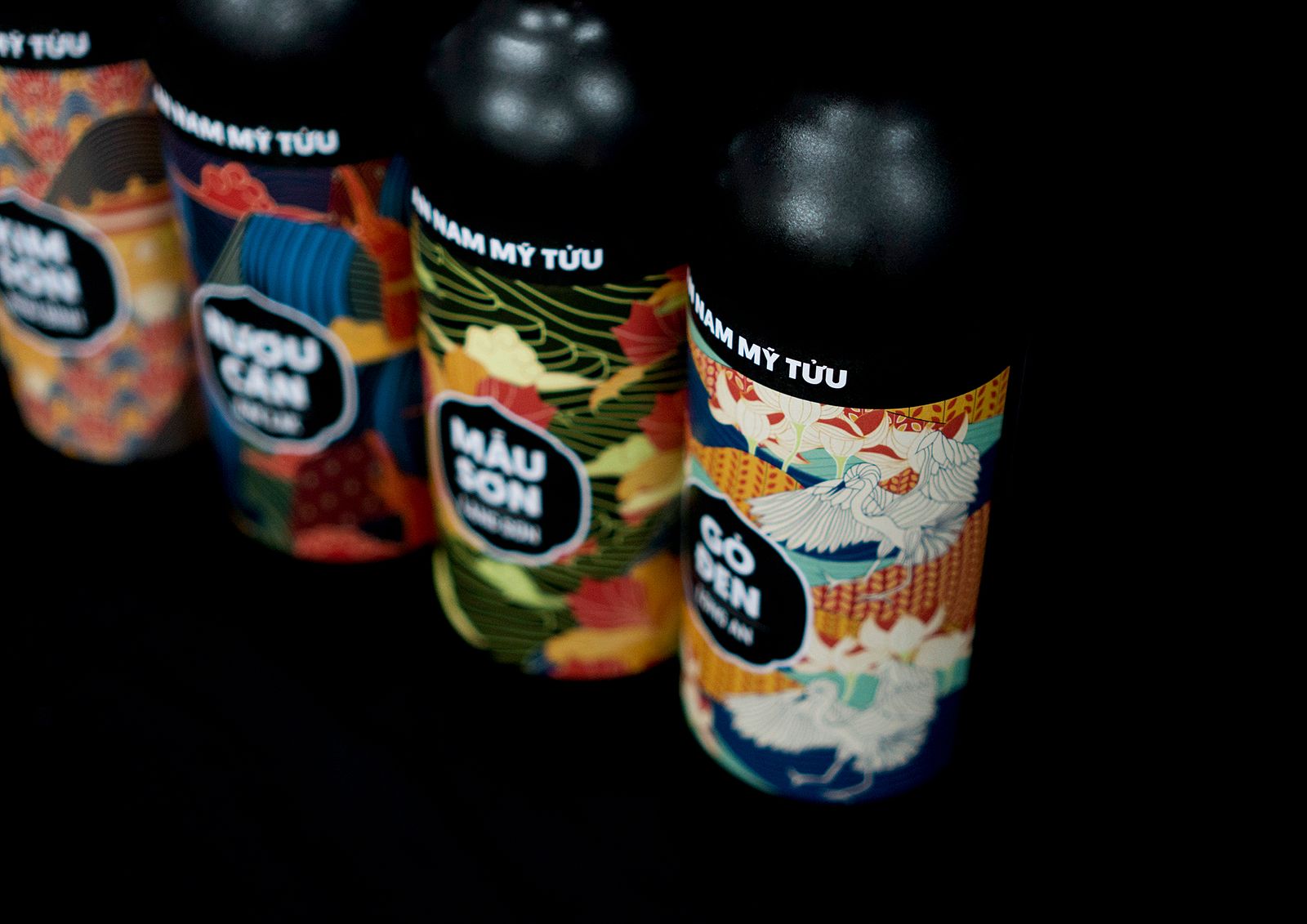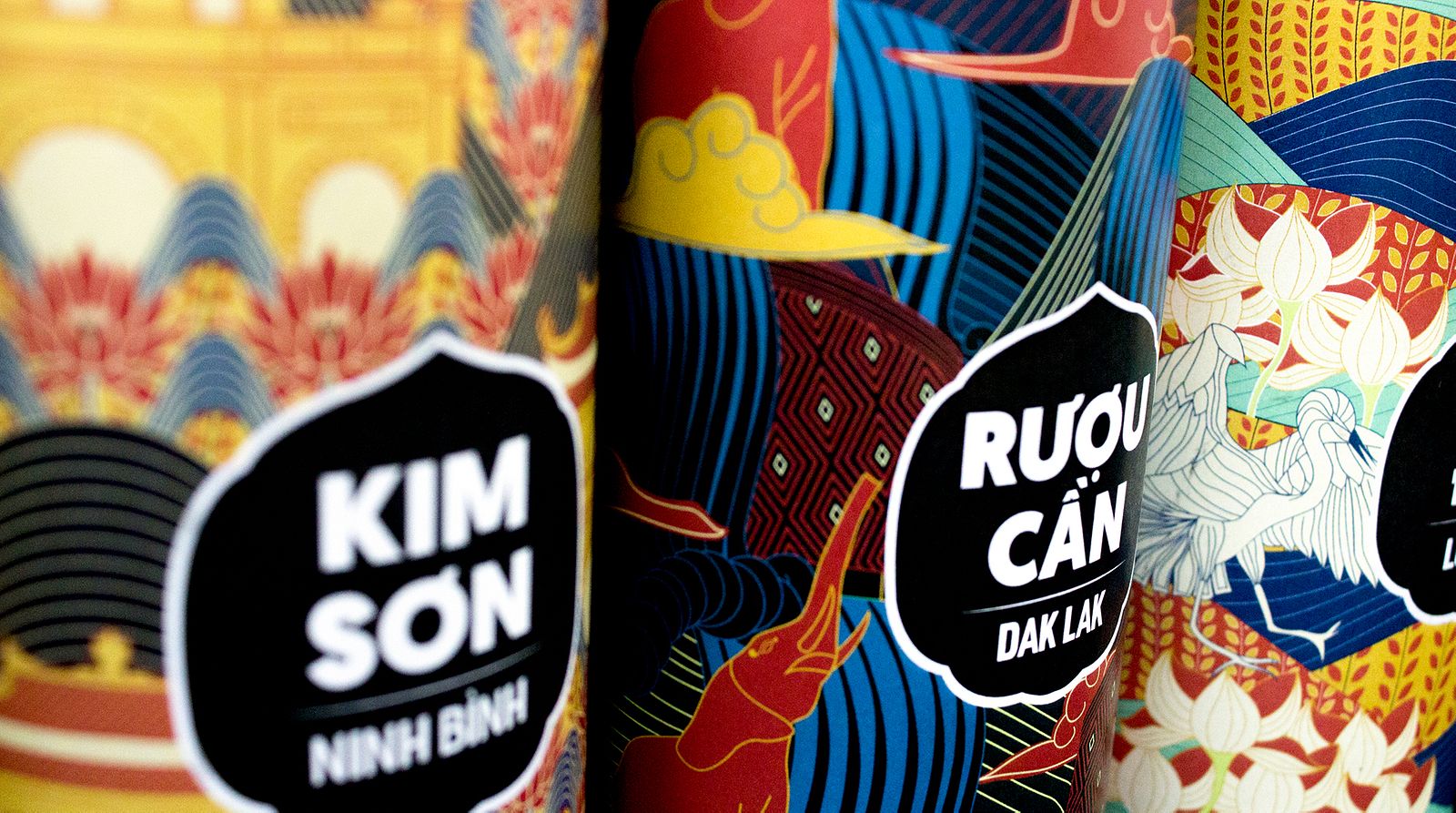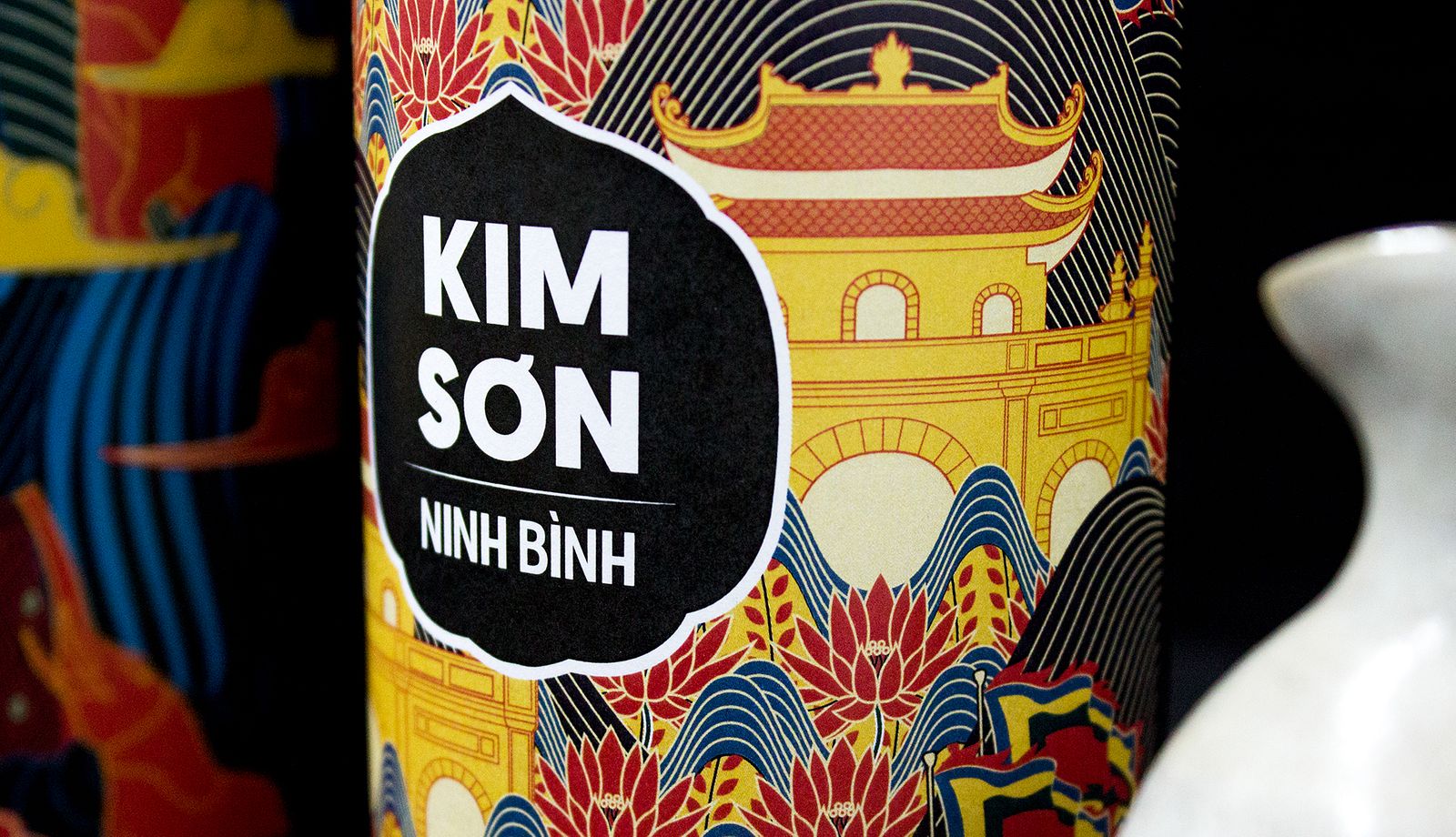 [Photos via Behance user Rice Nguyen]
---

Related Articles:
---