French photographer Brice Coutagne settled in Saigon several years ago. With an interest in unusual lettering, the expat found himself mesmerized by the city's hand-painted signs. Camera in hand, Coutagne set out on a quest to archive these disappearing fonts in the obscure corners of Saigon's Binh Tay Market.
After spending his earlier years capturing images of Japanese script on film, Coutagne continued to explore and visually preserve vintage typography in Vietnam through his latest project, a series of photographic collages which includes a compilation of 100 old signs.
"It was a funny way to memorize them and to see the extent of how differently meaningful Vietnamese characters could be drawn," Coutagne tells Saigoneer.

While there are several markets – Ben Thanh, Tan Dinh, An Dong, Ba Chieu and Hoa Binh, to name a few – where these vintage signs have endured the test of time, Coutagne chose Binh Tay Market as the site of his project. In the photographer's words, this was the place to go not only because it is the "chợ lớn của Chợ Lớn" (the "big market of Big Market") and home to over 1,400 stalls but also because Coutagne wanted to "pay homage to the diversity of small businesses and record as many old shop signs as possible", he says.
Though the Frenchman was enthusiastic in his quest, it was not always an easy one. With curtains of goods covering each stall's signs and local workers who, according to Coutagne, "are not in the least concerned by your being static in a narrow alley trying to focus on a picture [and] just push their way through", not to mention the poor lighting inside the market, Coutagne had his work cut out for him.
However, the photographer managed to solve his problems all at once by paying a visit to the market just before the new year.

"I got to shoot all 100 shop signs the third and second day before the eve of Tet as the market was shutting down. Stalls closed, curtains drawn, lights off, no one was bustling around, and I had basically the whole place to myself [and] an eerie feeling [of] being alone in those deserted alleys, walking not so discreetly amidst leftovers littering the floor, hearing some late party-drunk [workers] sing their heart's content."
A sole foreigner with his camera in a massive, desolate market, Coutagne carted a stool around to use as a stand while photographing the signs. Once in a while, he came upon some funny encounters with the language he doesn't know.

"One shop sign struck me as quite rudely funny, on stall number 1276 named Phước Kiều," Coutagne recalls. "Pronounced flatly as a westerner might do, it's rather offensive for a business name, but I'm sure neither Vietnamese nor Chinese people would think in such twisted way!"
While the face of Ho Chi Minh City is changing everyday – more skyscrapers going up, more old buildings coming down – Coutagne photographs the fading characteristics of the southern hub "in order not to forget them", he explains.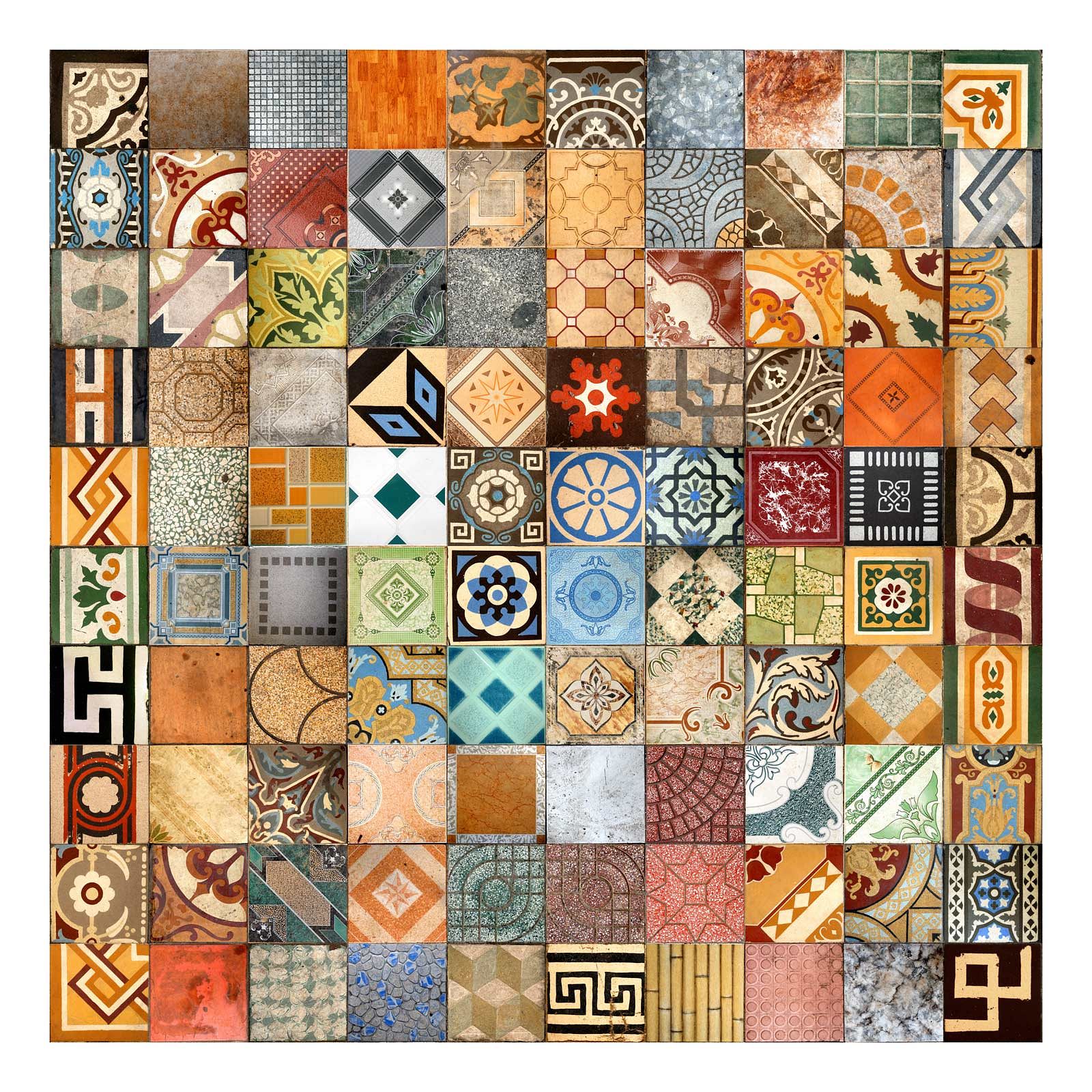 "I will try to make photo collages – a hundred pictures each – showing one aspect of Saigon's urban life: architecture, language, people, transportation and food," he says.
So far, Coutagne has already completed four such compilations, featuring everything from floor tiles to rolling metal doors, tube house facades and hand-painted vintage signs.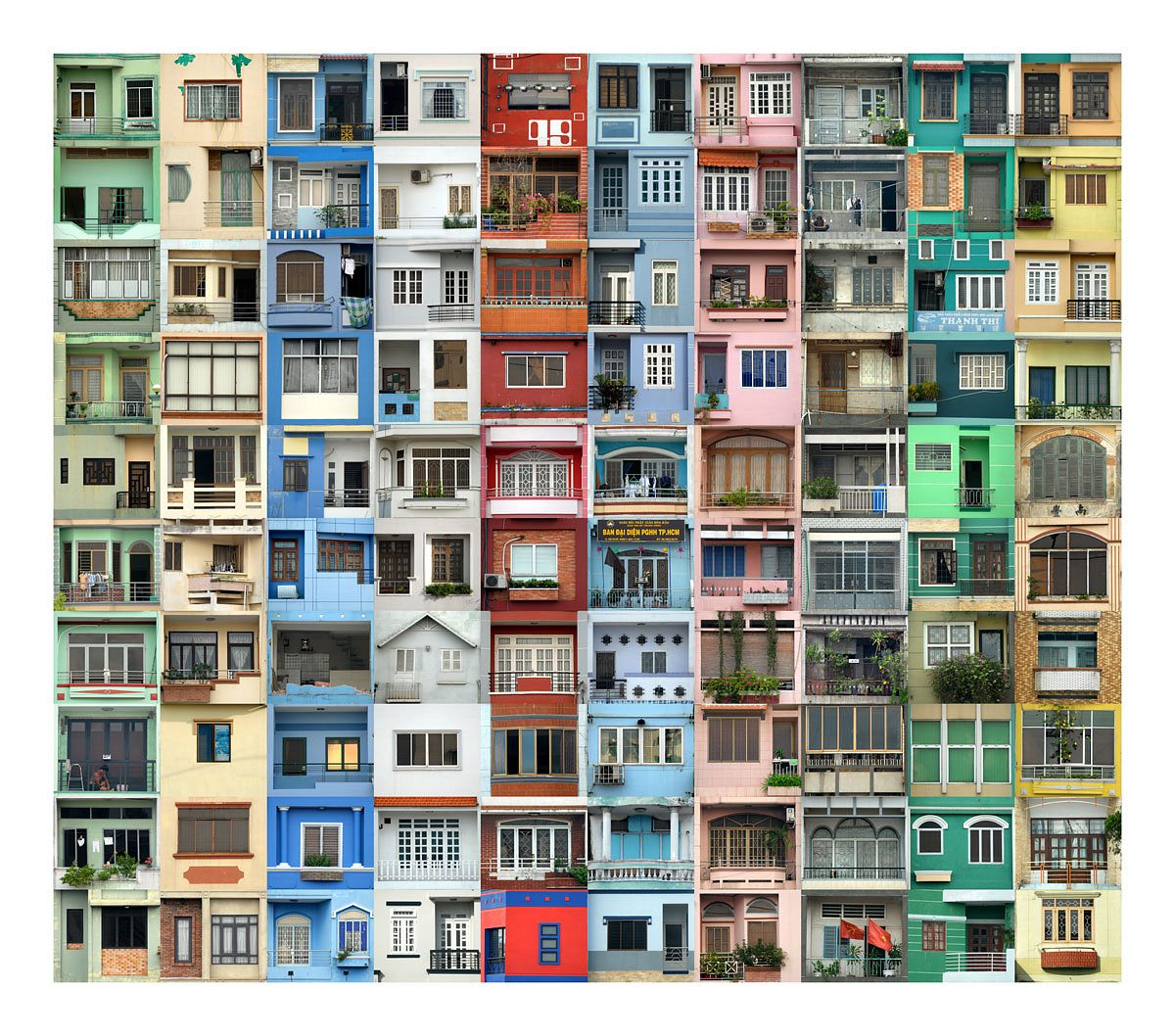 [Photos courtesy of Brice Coutagne]