Huynh Tan Phat, spanning many kilometers paralleling the river in District 7, is typical of many bustling streets, filled with the cacophonous rhythms of Saigon. However, cross the bridge at Pham Huu Lau, spanning the Dia Inlet, and it's as if you have entered the countryside.
Editor's note: The photos in this article were taken in May before Saigon imposed the official social distancing order.
It was here that a friend asked if I would like to see a special pagoda located just off the main street. Navigating down a narrow hẻm, just wide enough for one motorbike, I was an arms-length from picking fruits or veggies off storefront tables that crowded the route. After a couple more trips, I even got a nodding wave from the nón lá-clad lottery ticket seller at the foot of the one-lane bridge just before the pagoda.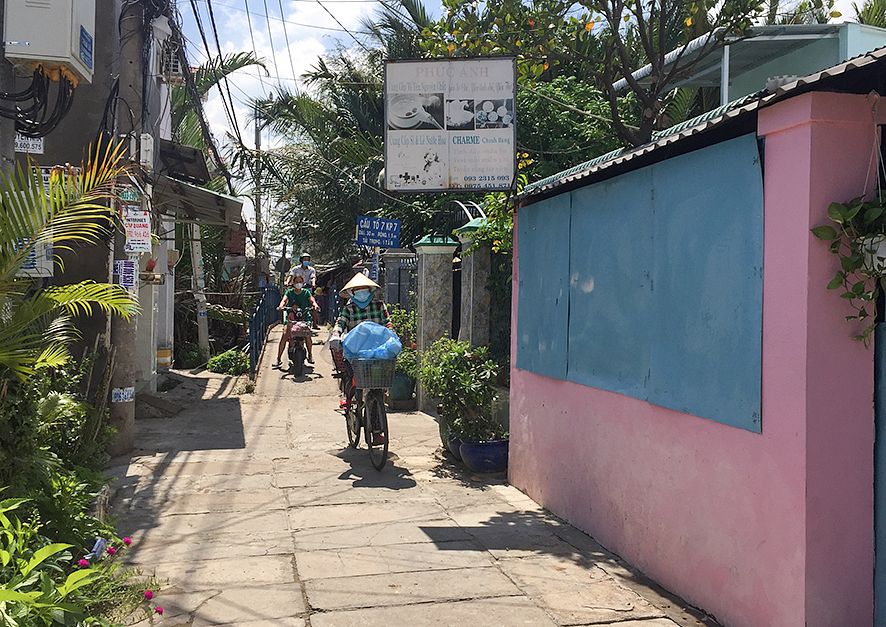 Huyền Trang Pagoda is distinguished by an island, surrounded by a man-made pond with an attaching bridge flanked by two imposing golden dragons. The main statue and altar to Quan Thế Âm Bồ Tát is surrounded by cooling shade trees providing a serene, contemplative area.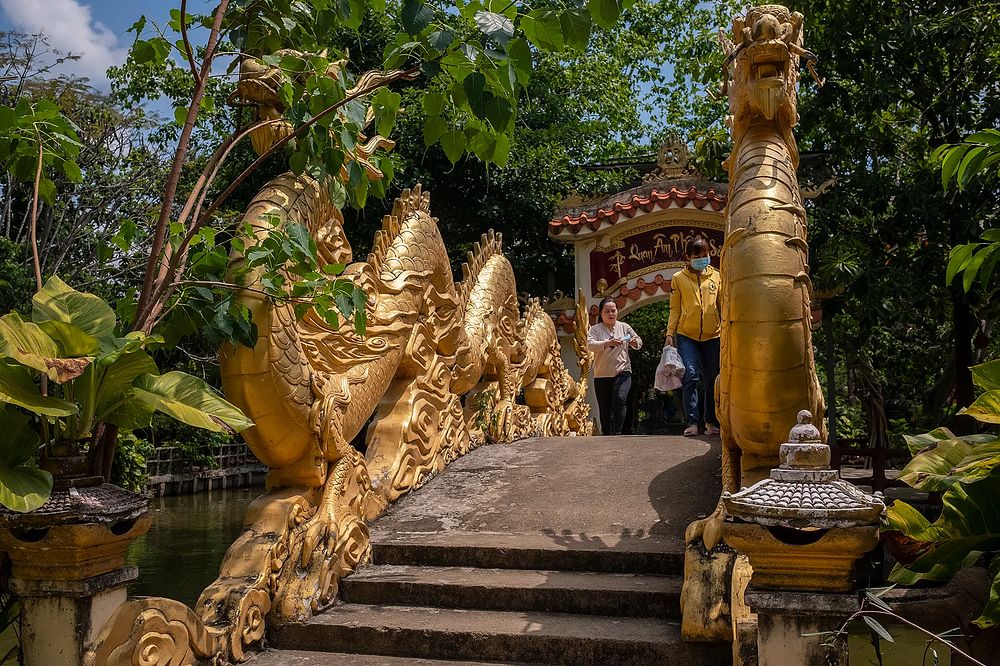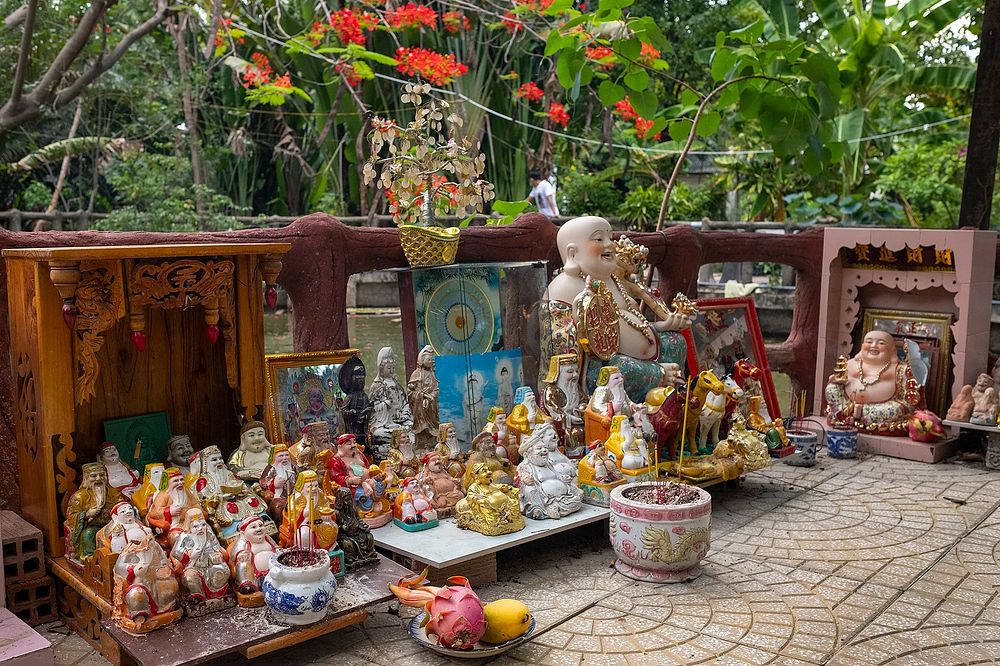 The main sanctuary is a spacious hall filled with numerous requisite statues lining the walls, plentiful flowers and the neon halo around the central Buddha figure. Having studied art, I still have a hard time reconciling the modern use of pulsating neon circles to depict the aura of Buddha.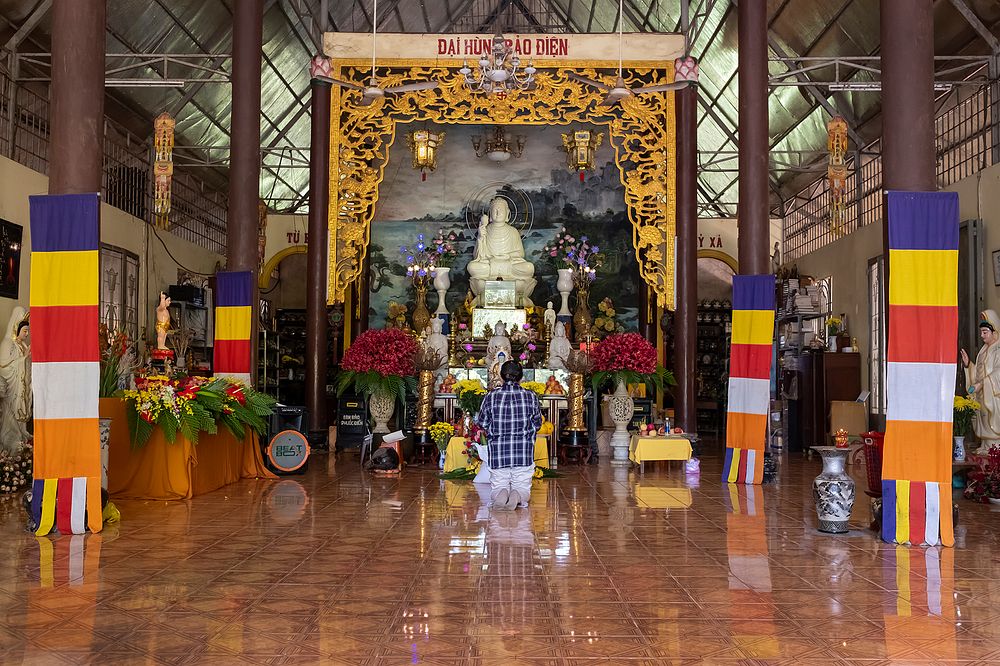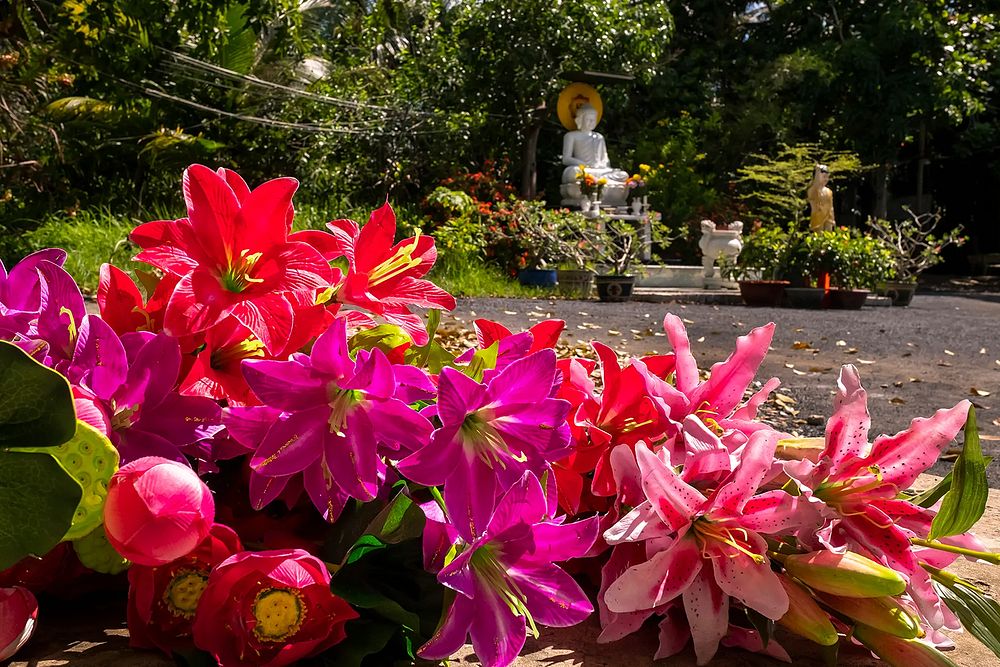 The pagoda was inaugurated in March 2009 by Master Thích Truyền Tứ, an affable gentleman whose facial characteristics and demeanor resembles that of classic Buddha statues. I was honored to be invited up to his quarters for tea, and we discussed how he came to found this pagoda.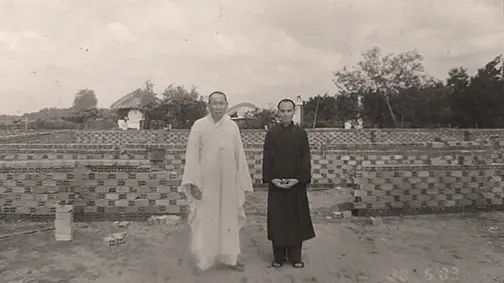 "Coming from an impoverished upbringing in the southern Mekong Delta, I was forced to work from an early age to support my family," he shared. "I understand the hardships and loneliness of those less fortunate. Once ordained, I have devoted all my heart to doing good deeds, helping the less fortunate, from orphans to the aged, in needy situations."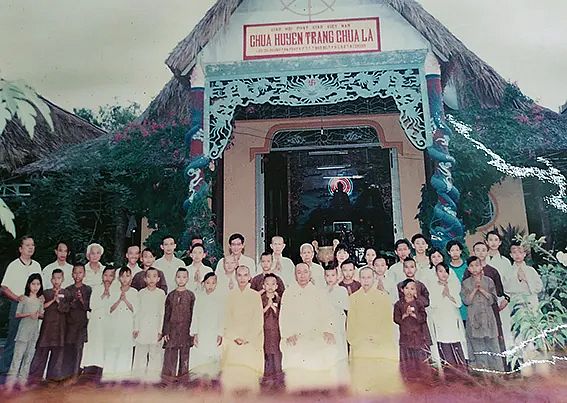 This was before Vietnam's current COVID-19 outbreak, and I was invited to a small pre-Vesak ceremony; the festival commemorating Buddha's birth, enlightenment and death.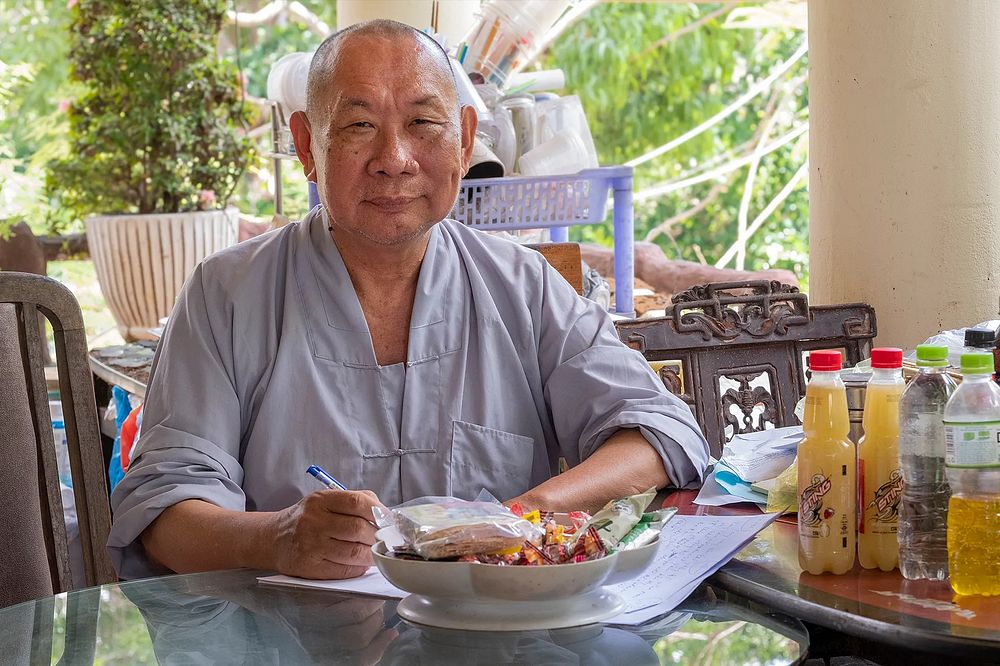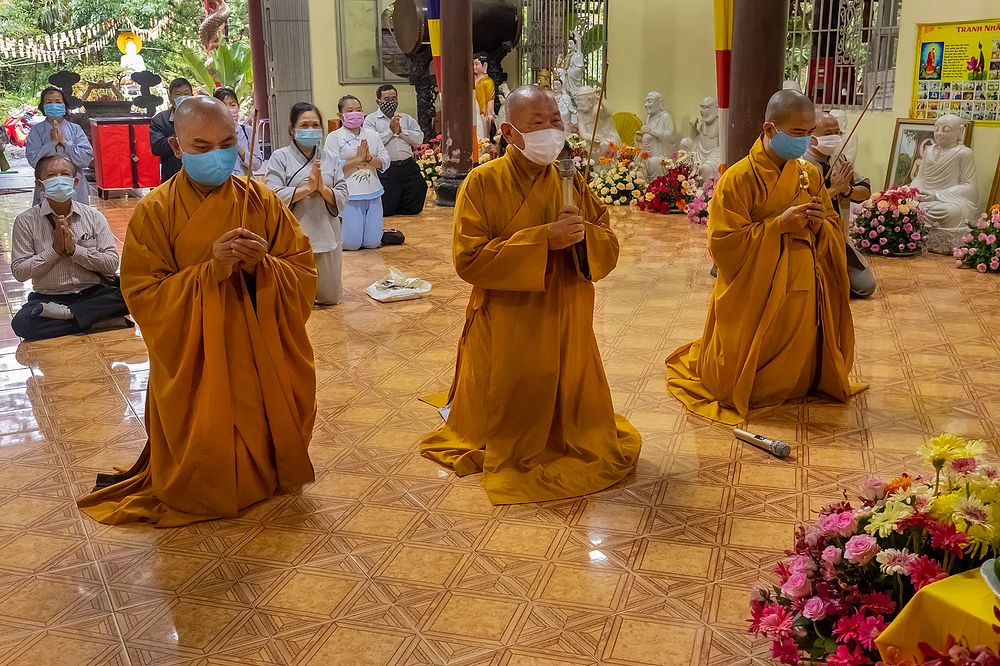 Master Tứ is also closely associated with both the Vietnam and HCMC Red Cross Societies and has set up relief drives for his own constituents, as well as those in need across the country. Having also studied healing arts, he has set up a small studio at the pagoda where Thường, a licensed therapist, tends to the physical aches and pains of nearby residents.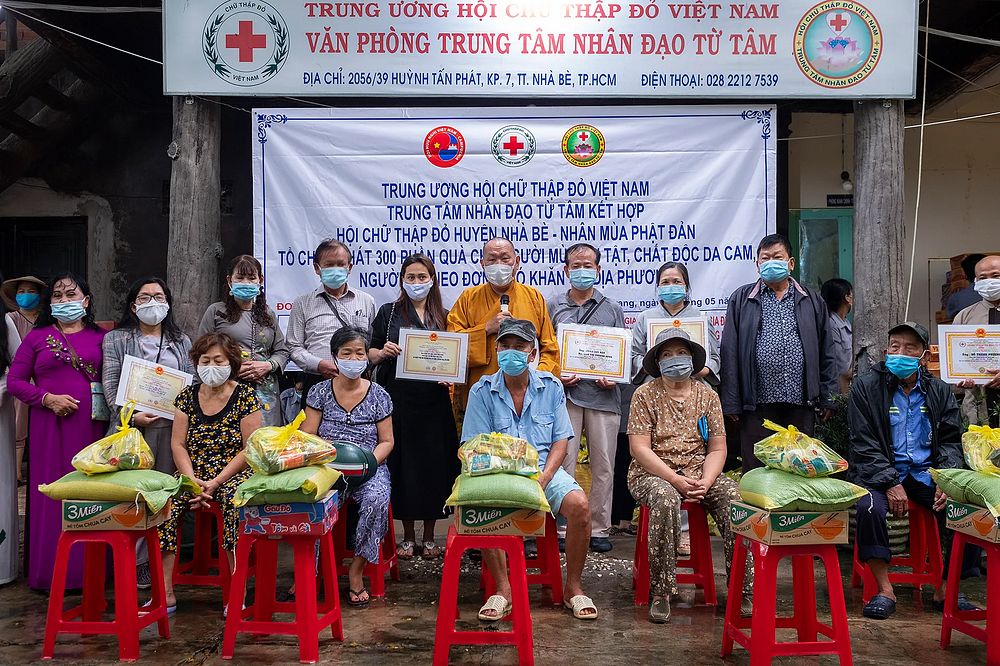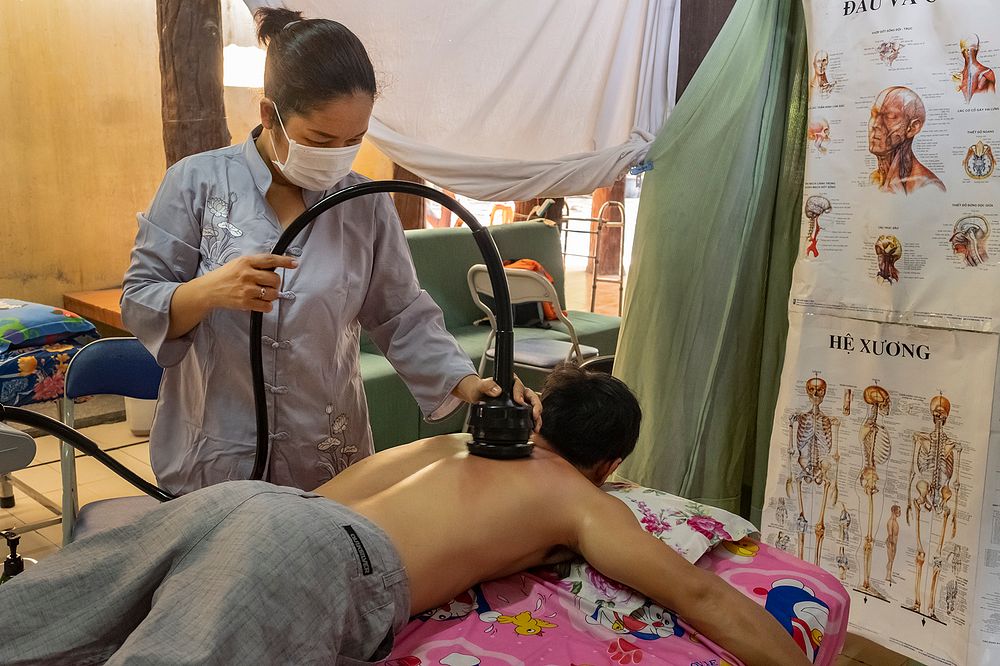 Over a vegetarian lunch, senior monk Thích Giác Tiến discussed his entry into the practice and his prolific use of social media. "I myself come from an educated family. A family with a tradition of the Bac Ninh people, which is the cradle of Buddhism in Vietnam," he says in Vietnamese. "I also have a predestined relationship from there that I met, understood, and made a vow to go forth to follow Buddha's words and deeds."
A prolific user of various apps, I asked if he saw it as a conflict with his Buddhist teachings: "Quite the contrary. Today, to reach a newer audience, I understand the value of the internet and go on social networks to promote the Vietnamese cultural beauties of Buddhism here at Huyen Trang."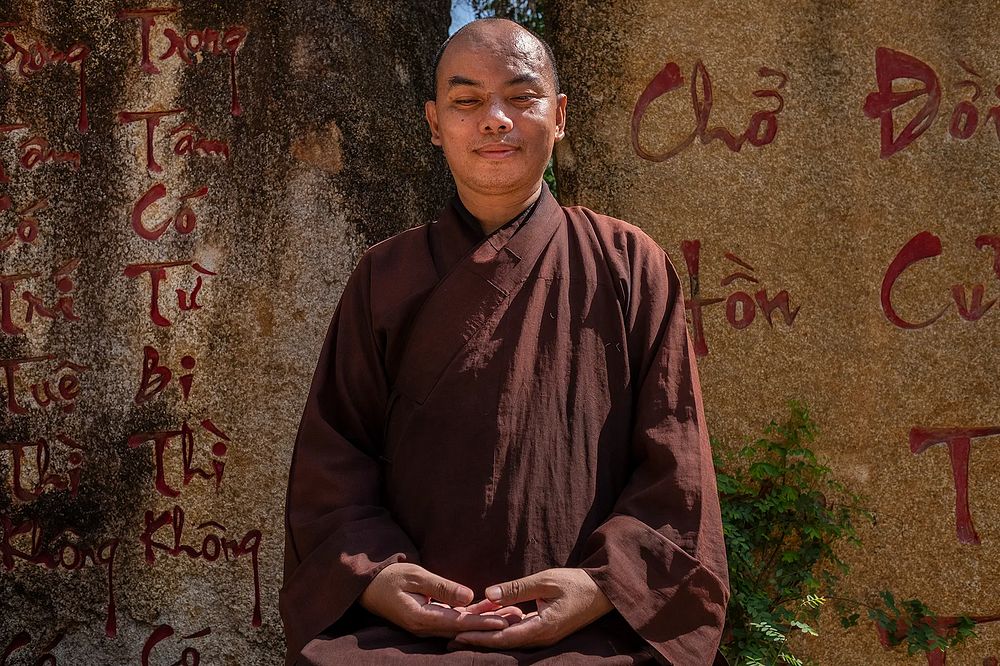 As I walked around the grounds, I couldn't help but notice a large number of cats and kittens roaming the premises. My friend informed me that he purposely brought me here because as a cat owner, I would appreciate that the pagoda is home to a number of stray and abandoned felines. A rotating group of community volunteers brings breakfast, lunch and dinner, as well as coordinates vet visits. It is quite a moving experience to see these individuals hand-feed and care for the newborns. Adding to the animal community are a few dogs, turtles and fish in the pond, and a large duck that all get cared for by staff or volunteers.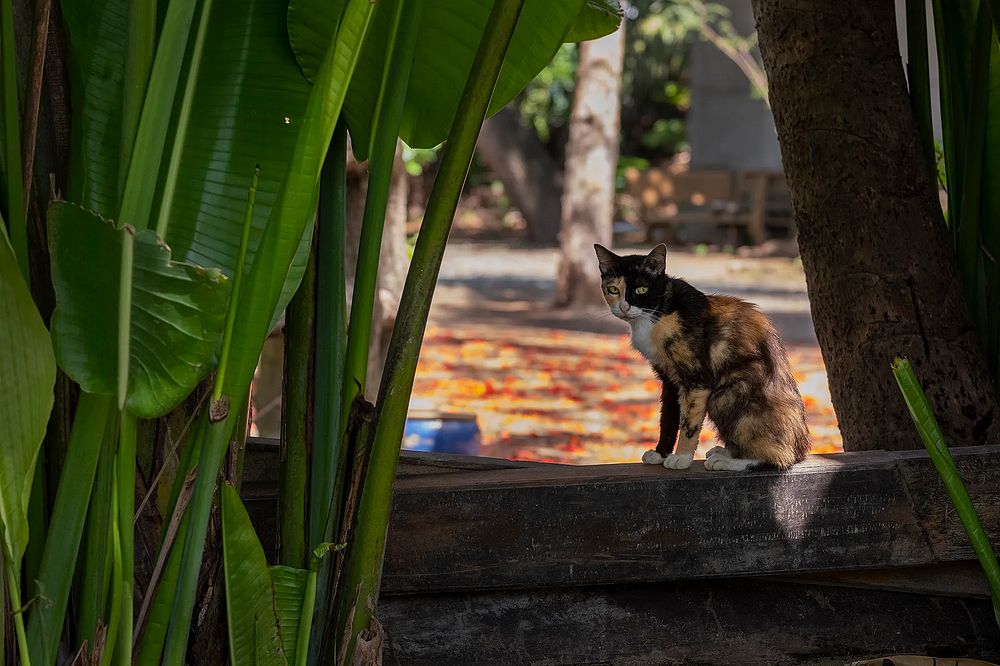 I spoke with two of the regular volunteers and learned that they both have their own cats at home, but take time out of their work schedules to tend to the feline populace. Châu has been making the morning rounds for over five years, while Thảo has been helping for about three years. When I asked why they took on the responsibility, Thảo replied: "I came to the pagoda to pray for help with a health issue. When my prayers were answered, I wanted to give back to the pagoda."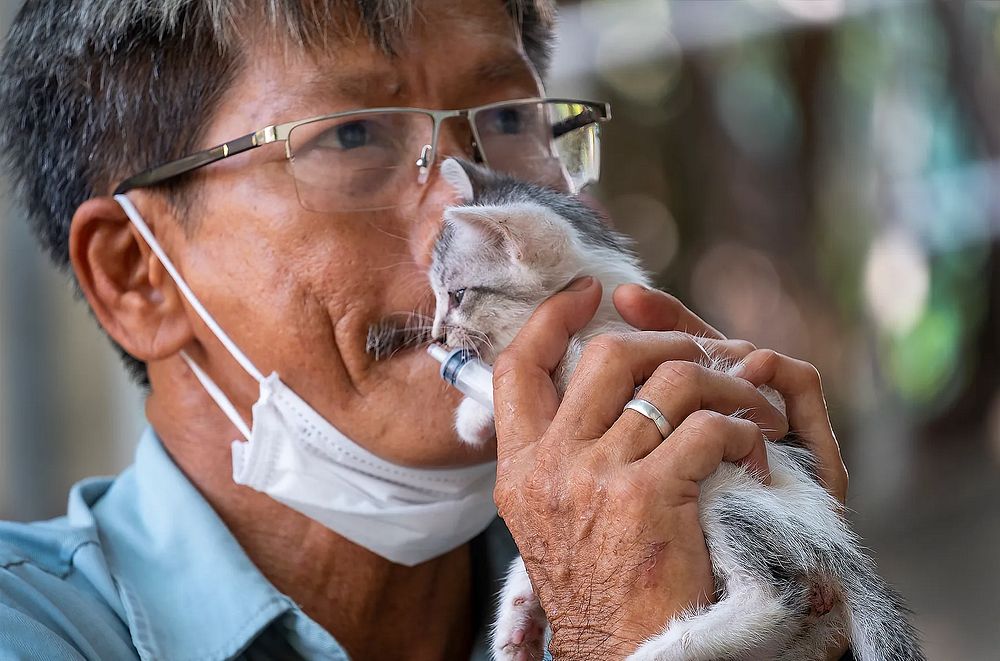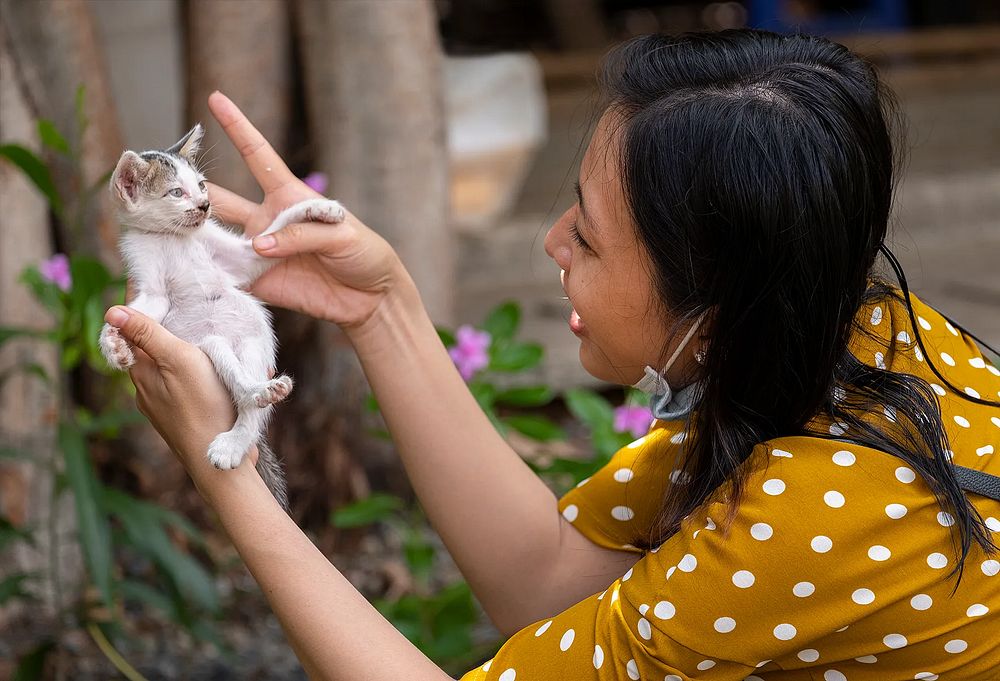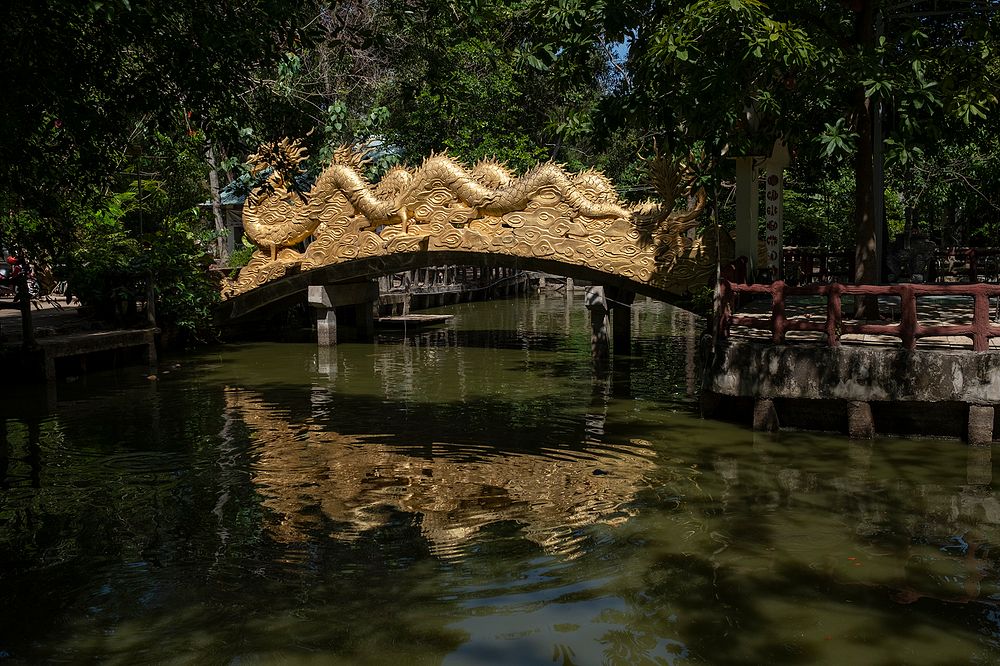 What started as a part of a broader story morphed into a multi-layered study on the life of one pagoda. Whether serving the spiritual and physical needs of its local constituents and animal friends, or helping in another part of the country, Master Tứ, the monks and volunteers at Huyen Trang have perpetuated the ideals of Buddhism at this gem of a pagoda.
Darkroom is a Saigoneer series documenting the beauty and stories of Vietnam and beyond via photographs. If you have a compelling story you wish to share, send us an email via contribute@saigoneer.com.