We can all relate: you get home after a long day at the office, exhausted and ready to get out of your business casual. But when it comes to the standard after-work ensemble, Japanese cosplay photographer Hideaki Kobayashi puts us all to shame.
Why, you ask? Because, during his off-hours, the middle-aged man has a penchant for Japanese schoolgirl attire, according to Kotaku. In fact, the middle-aged schoolgirl man-child was recently spotted in Vietnam, roaming the air-conditioned corridors of Saigon's Vincom Center in full Japanese schoolgirl regalia, according to reports on social media. Though his presence drew plenty of stares, no one anywhere has received a solid explanation for the older gentleman's schoolgirl threads.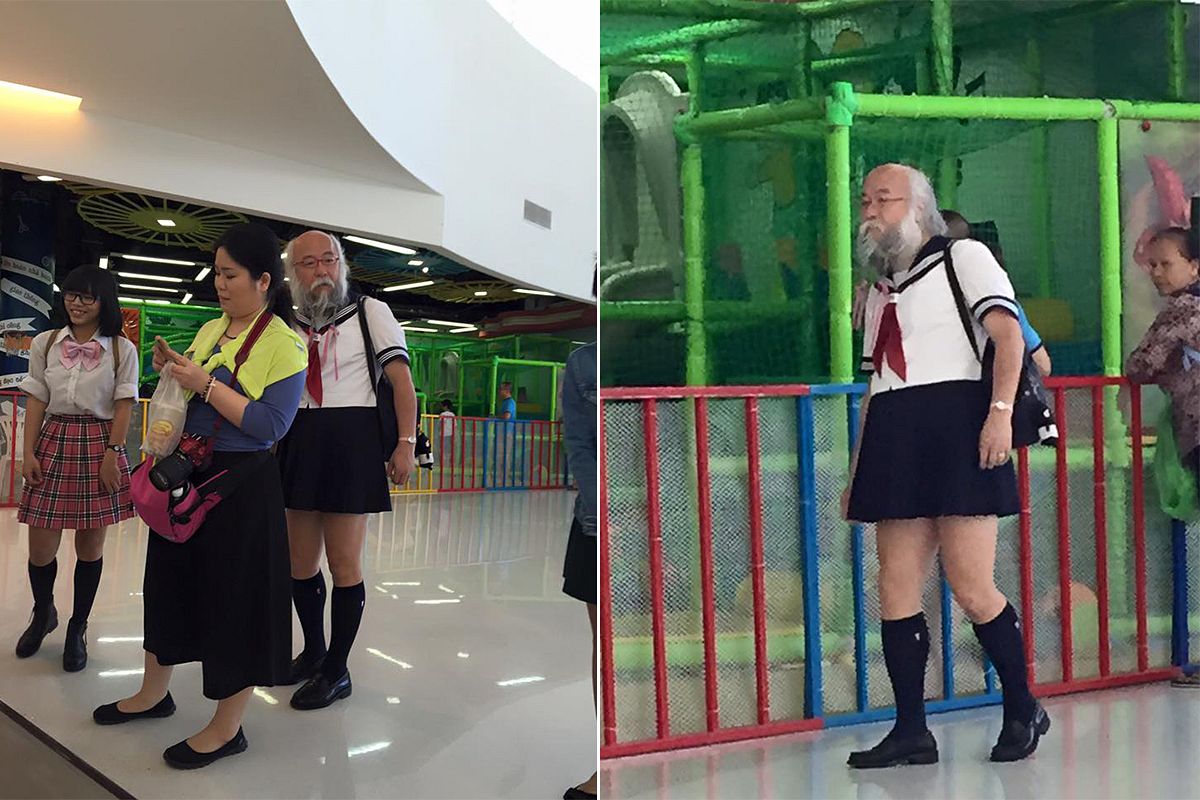 "That's a difficult question," Kotaku quoted Kobayashi as saying after someone asked him point-blank about the outfit. "It's not really something I've thought too deeply about. Hrm. I guess it's because sailor suits look good on me?"
Indeed, they do, sir. Indeed, they do.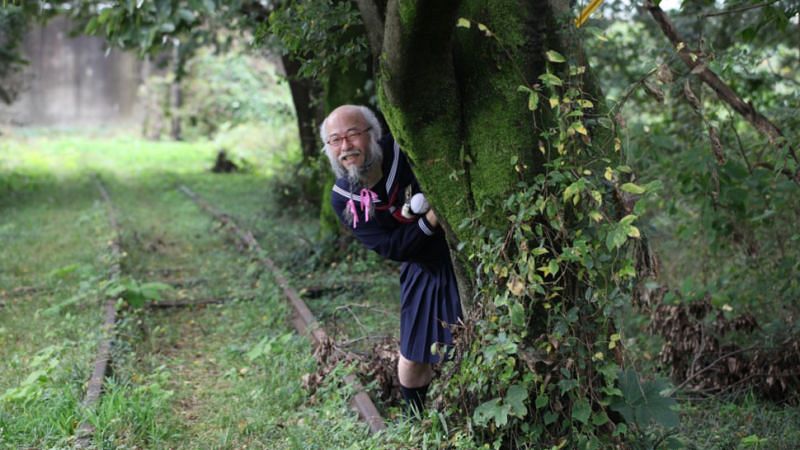 As usual, it all started in the name of art. The now-famous Tokyo resident sometimes known as "Sailor Suit Old Man" first donned a schoolgirl uniform at a well-known art and design event in the Japanese hub. This soon became wearing a schoolgirl uniform in public. Now, Kobayashi has a tendency to attract real Japanese schoolgirls when he's out on the town.
Because this all eventually became too normal, Kobayashi has since gone on to produce and photograph – sometimes in his schoolgirl outfit – a girl group called Chaos de Japon. The fact that he's been a cosplay photographer for over a decade makes it only slightly less odd.
Perhaps the most beautiful thing in this entire story is that there really isn't a deeper meaning to the schoolgirl outfit; Kobayashi's just into it.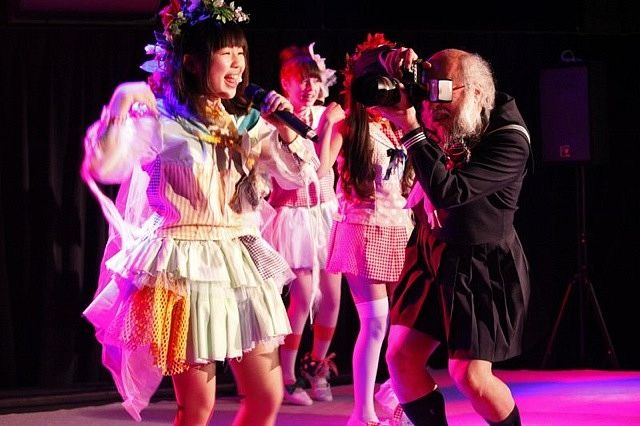 "I want to give society an element of surprise and impact," Kotaku quoted Kobayashi as saying. "I want to cheerfully enliven Japan."