During Hue's imperial days, emperors of the Nguyen dynasty spent an inordinate amount of time and energy building their tombs. Emperor Khai Dinh, for instance, led Vietnam for only nine years, but his final resting place took 11 years to complete and featured a life-sized statue of himself, among other things. These lavish imperial graves were considered a ruler's lasting legacy so no one was willing to skimp on the ornamentation, springing for gargantuan monuments, man-made lakes and even living quarters for the deceased emperor's court.
Nowadays, however, it's not the kings who are constructing Hue's most ornate tombs but rather the fishermen.
According to the Daily Mail, the humble families of An Bang village, 40 kilometers outside of Hue, are dropping as much as US$70,000 on their family's final resting place. The 250-hectare site has earned the nickname "City of Ghosts" for its ornate tombs.
"Our cemetery is unique," retired fisherman Dang Thien told AFP.
"It is for the children to be able to pay their respects to the ancestors," he continued.
"It will be there forever."
The architecture of these structures covers a variety of styles, from Buddhist temples to Gothic-inspired graves, Hindu, Islamic and Christian décor. Ornate accents and heavily detailed carvings occupy most of the tombs. Villagers also believe that higher tombs afford better views for the dead, prompting An Bang locals to build two-story structures for their ancestors.
If you're wondering how a village of humble fishermen are fronting the money to construct such impressive tombs, much of the funding comes from overseas remittances sent by family members living abroad.
However, not everyone is jazzed about the sky-high monuments to the dead.
"Local authorities don't encourage giant tombs," local official Hoang Dinh Xuan Thinh told AFP. Despite "communication campaigns" from local authorities discouraging the lavish tombs, the extravagant graves get taller and more ostentatious every year.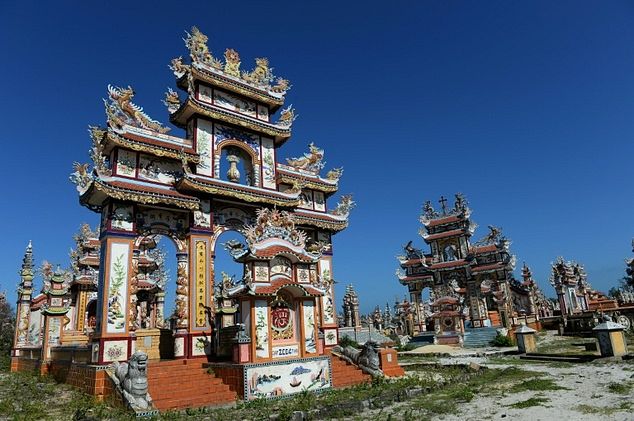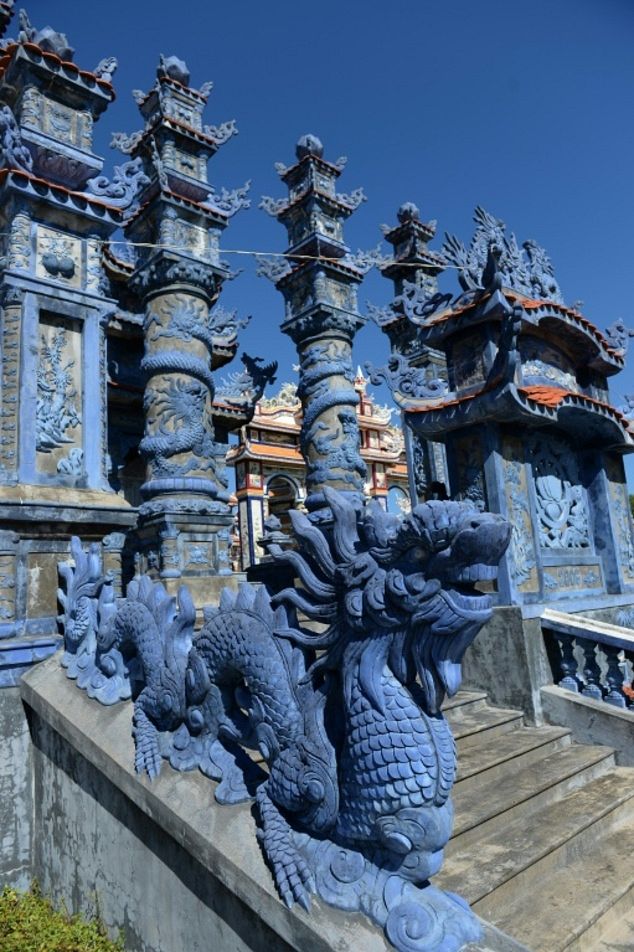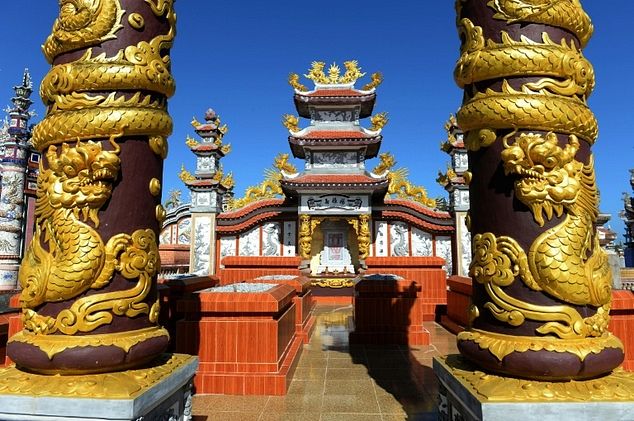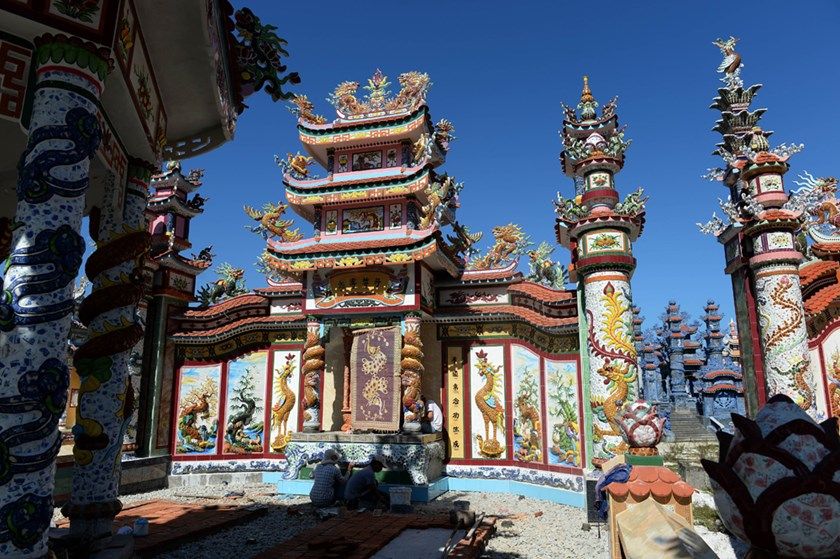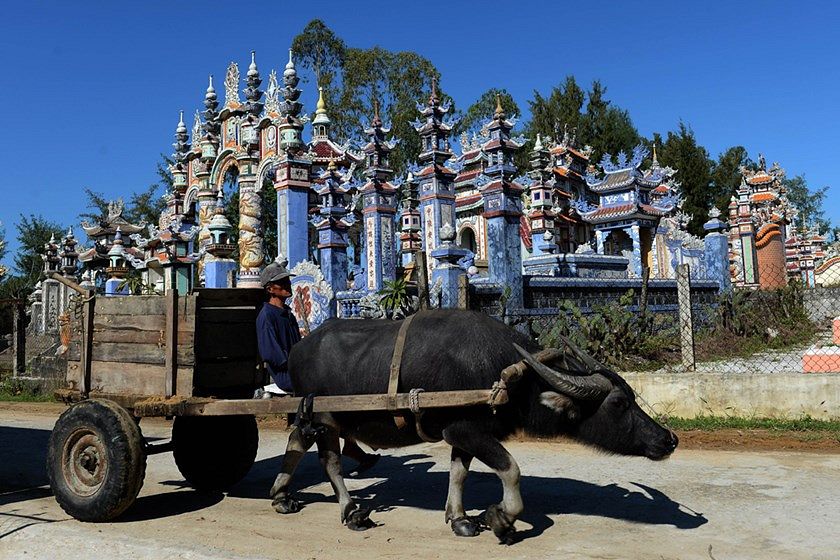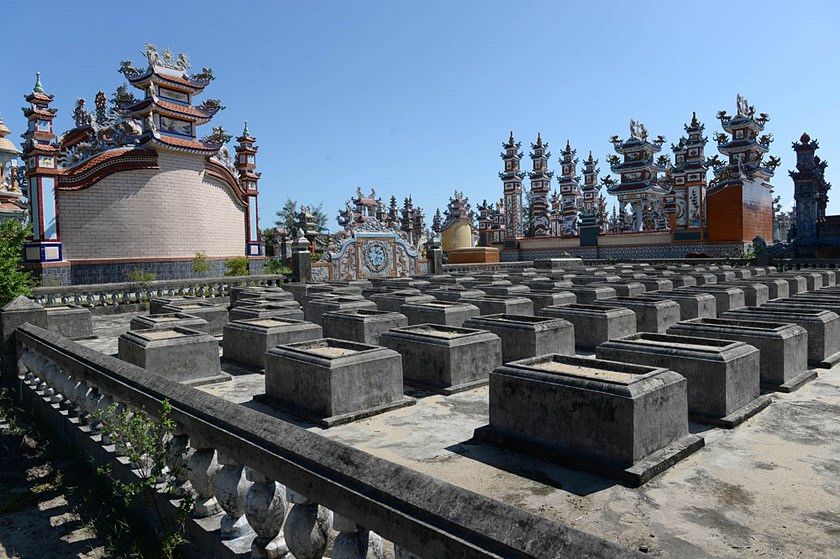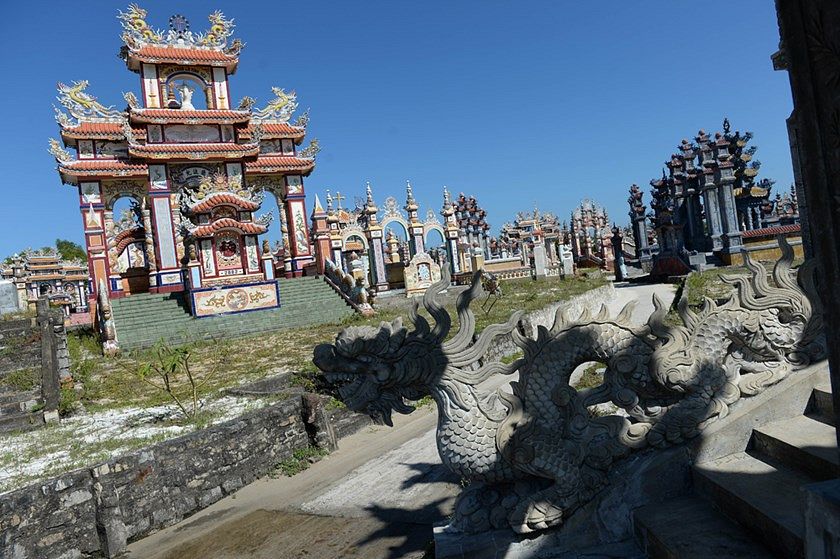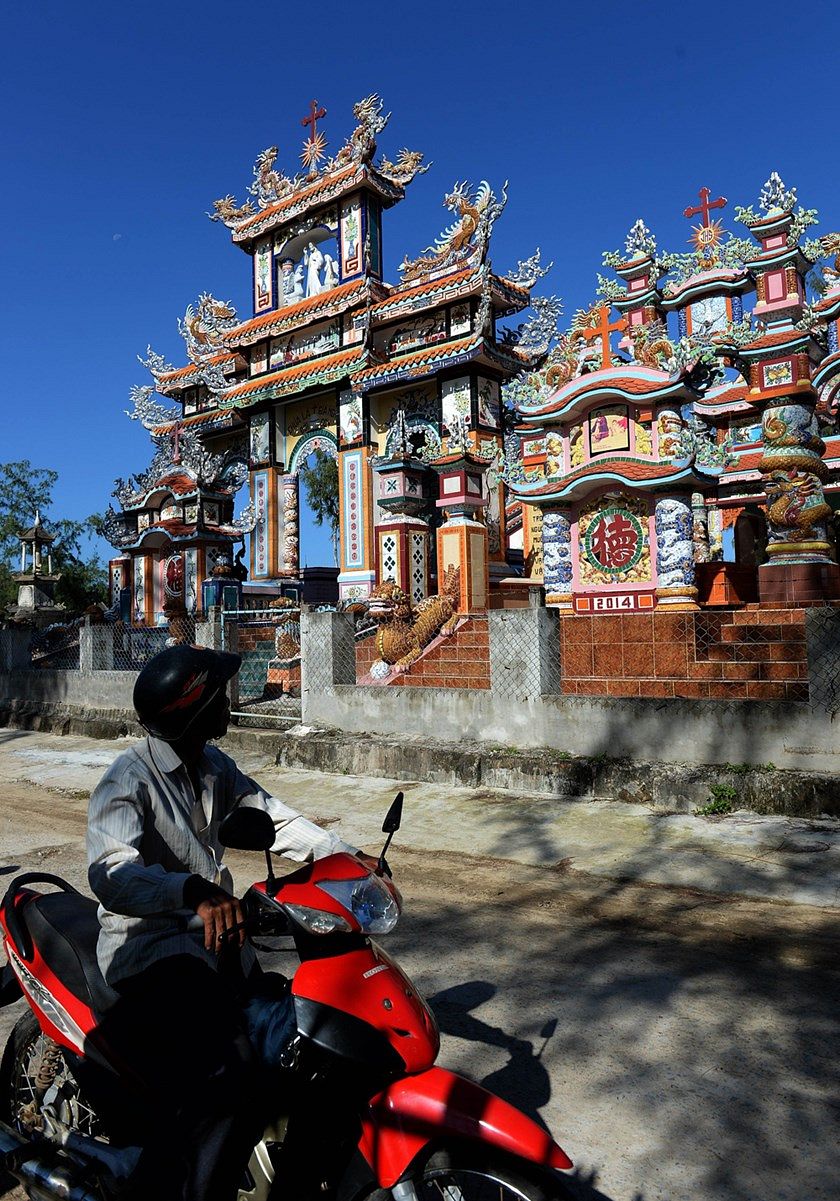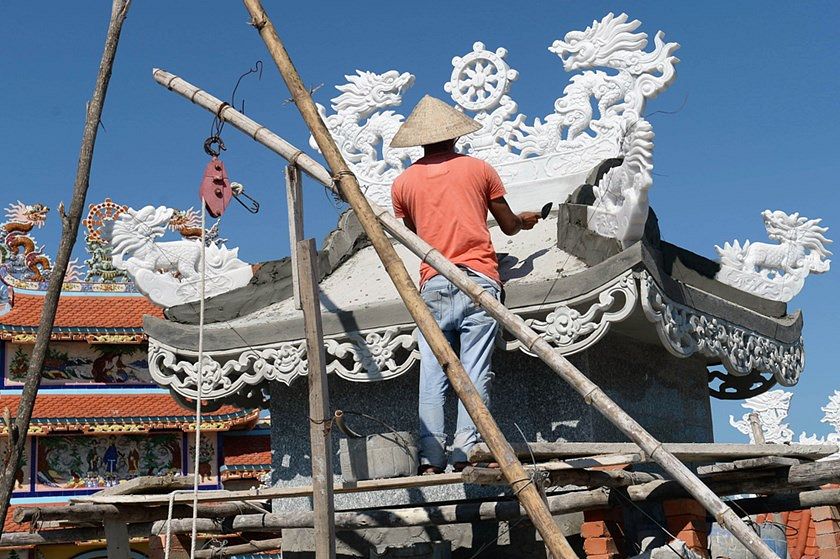 [Photos via Daily Mail]
---

Related Articles:
---