Thirty kilometers northwest of Hanoi lies TOOB STUDIO's Folded Roof House, a two-story structure whose location away from the downtown urban center allows for a little more breathing room than the standard urban tube house.
Ba Vi, where the house is located, sits just beyond the city limits of the capital, however the area sees far less temperature change than its neighbor, reports ArchDaily. During the summer months, when Hanoians are forced to suffer 38-degree heat, Ba Vi remains relatively cool and presents a combination of natural landscapes and urban development.
Over four months, the Hanoi-based architects built the house using only local materials. The resulting structure features a high-low rooftop system, also known as a folded roof, which helps to regulate temperatures indoors thanks to its far-reaching lower section. Indoors, its minimalist interior includes a floating staircase as well as floor-to-ceiling windows and slatted doors which help to increase natural ventilation.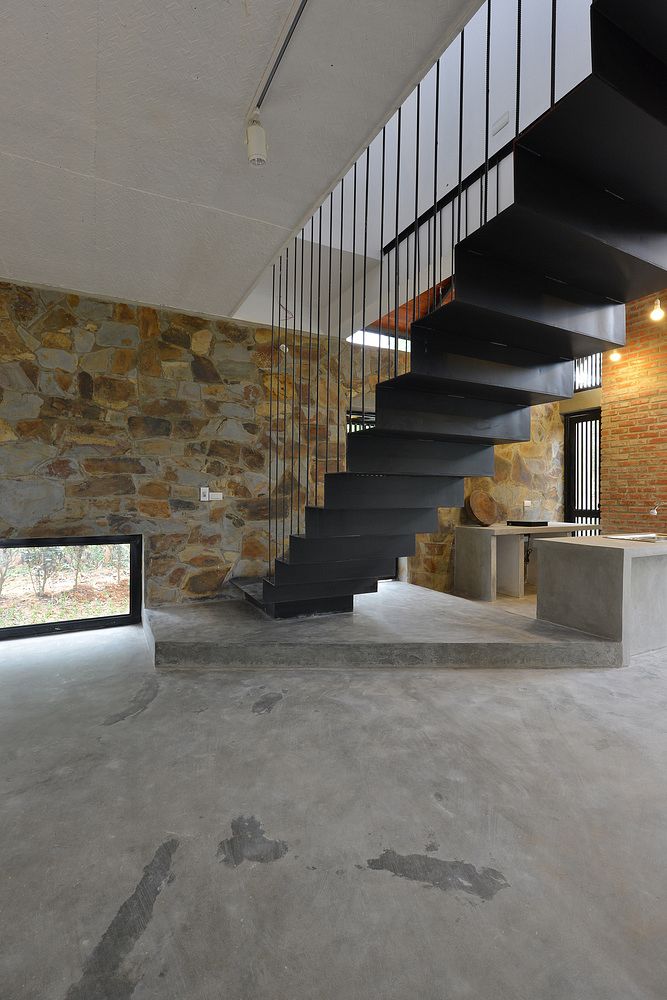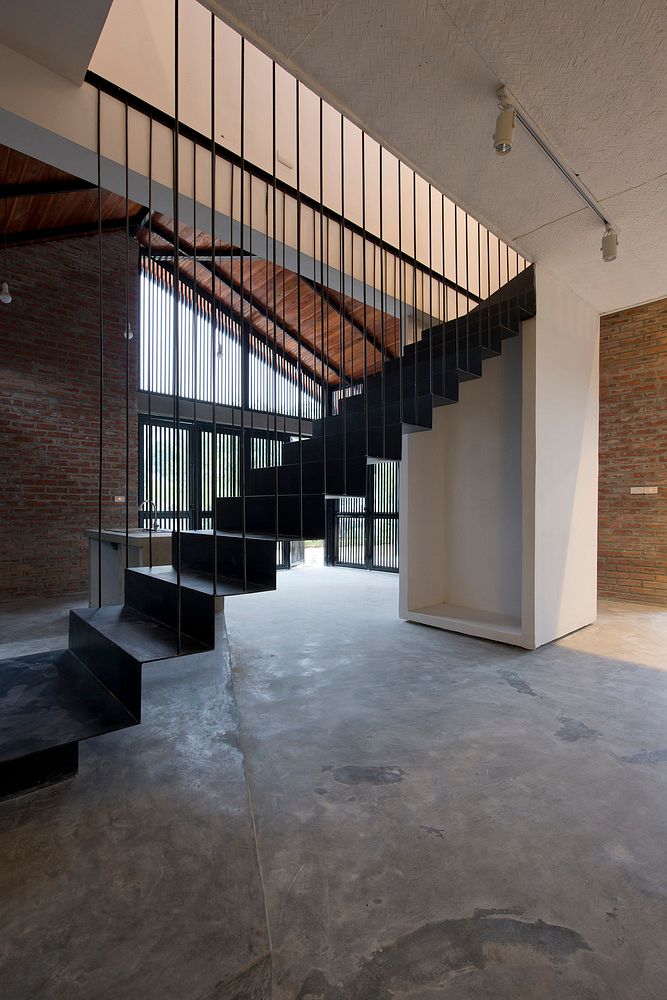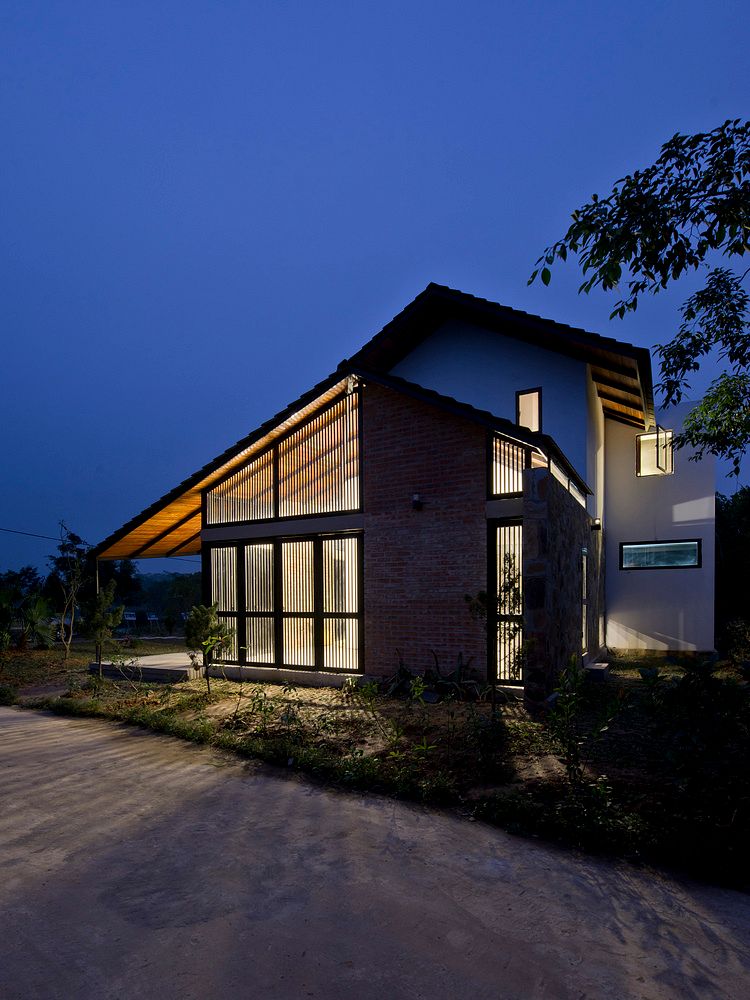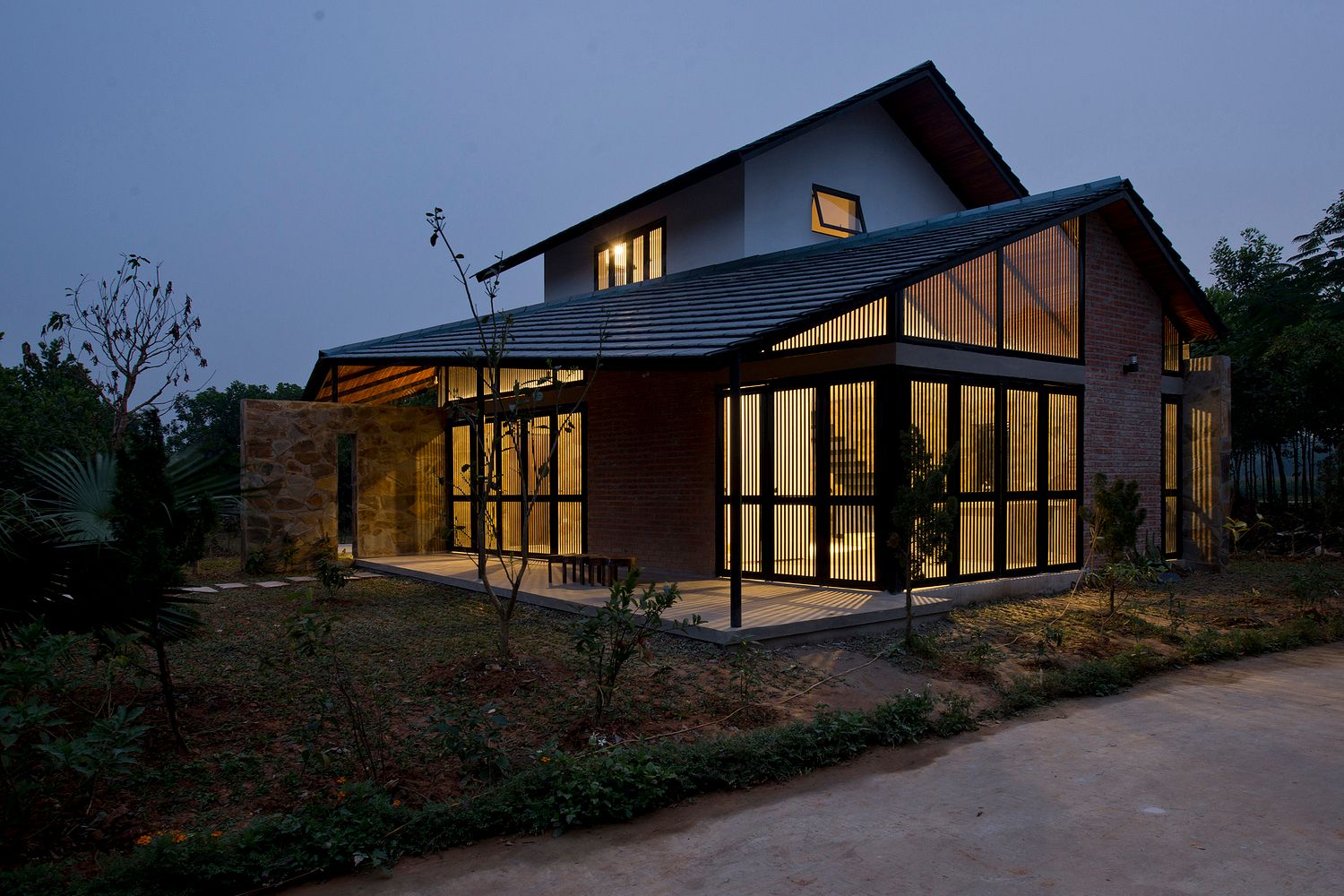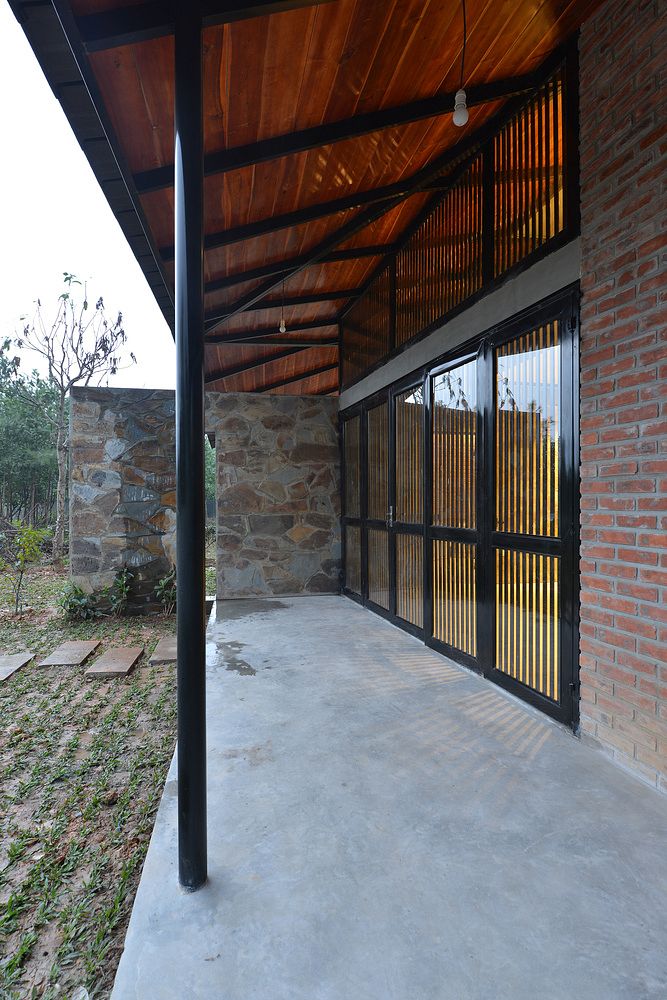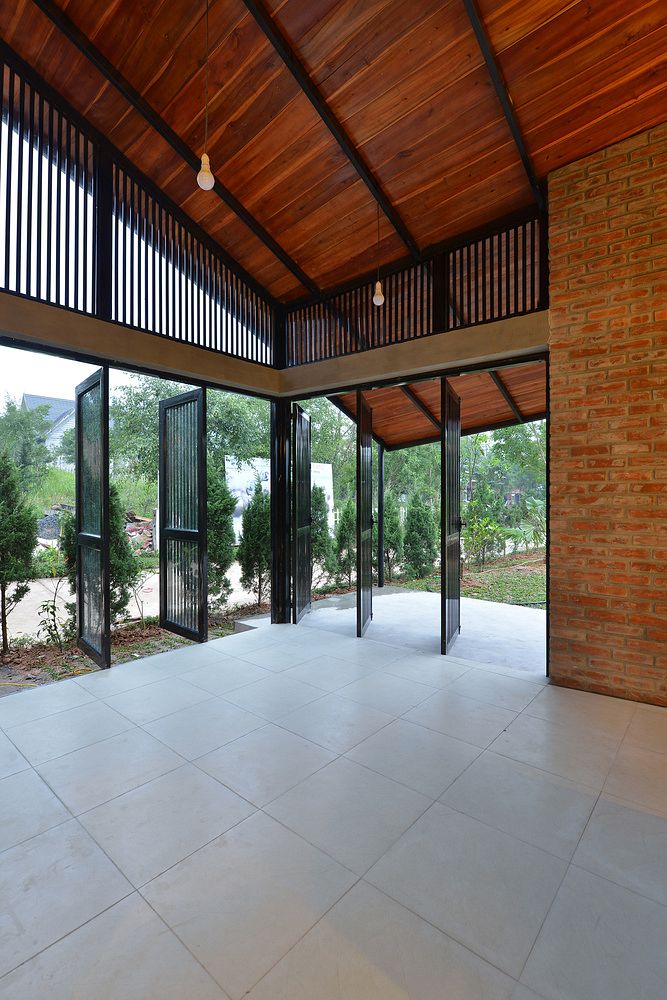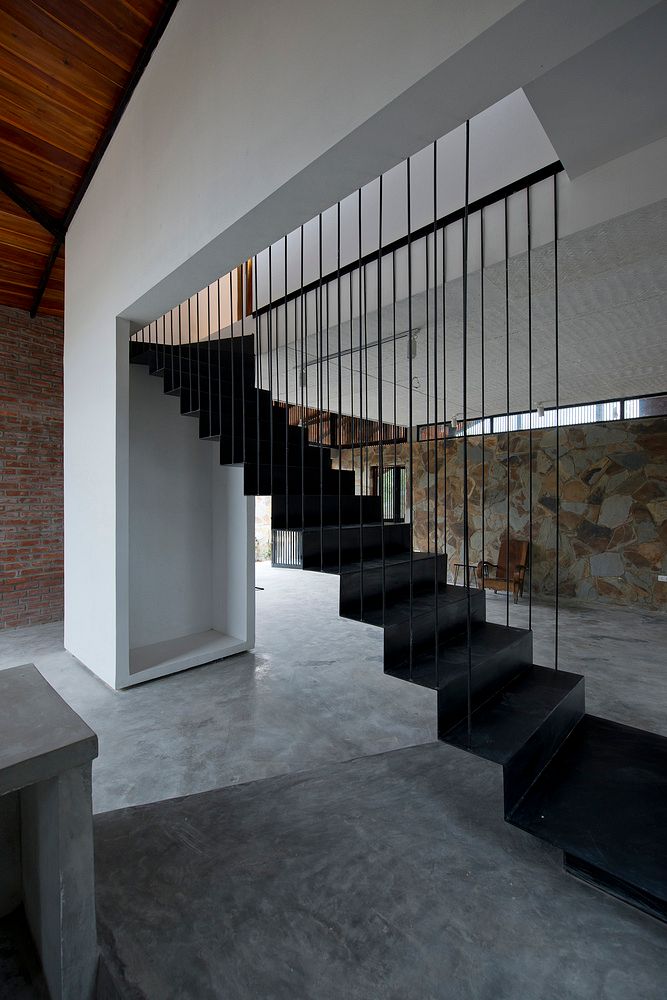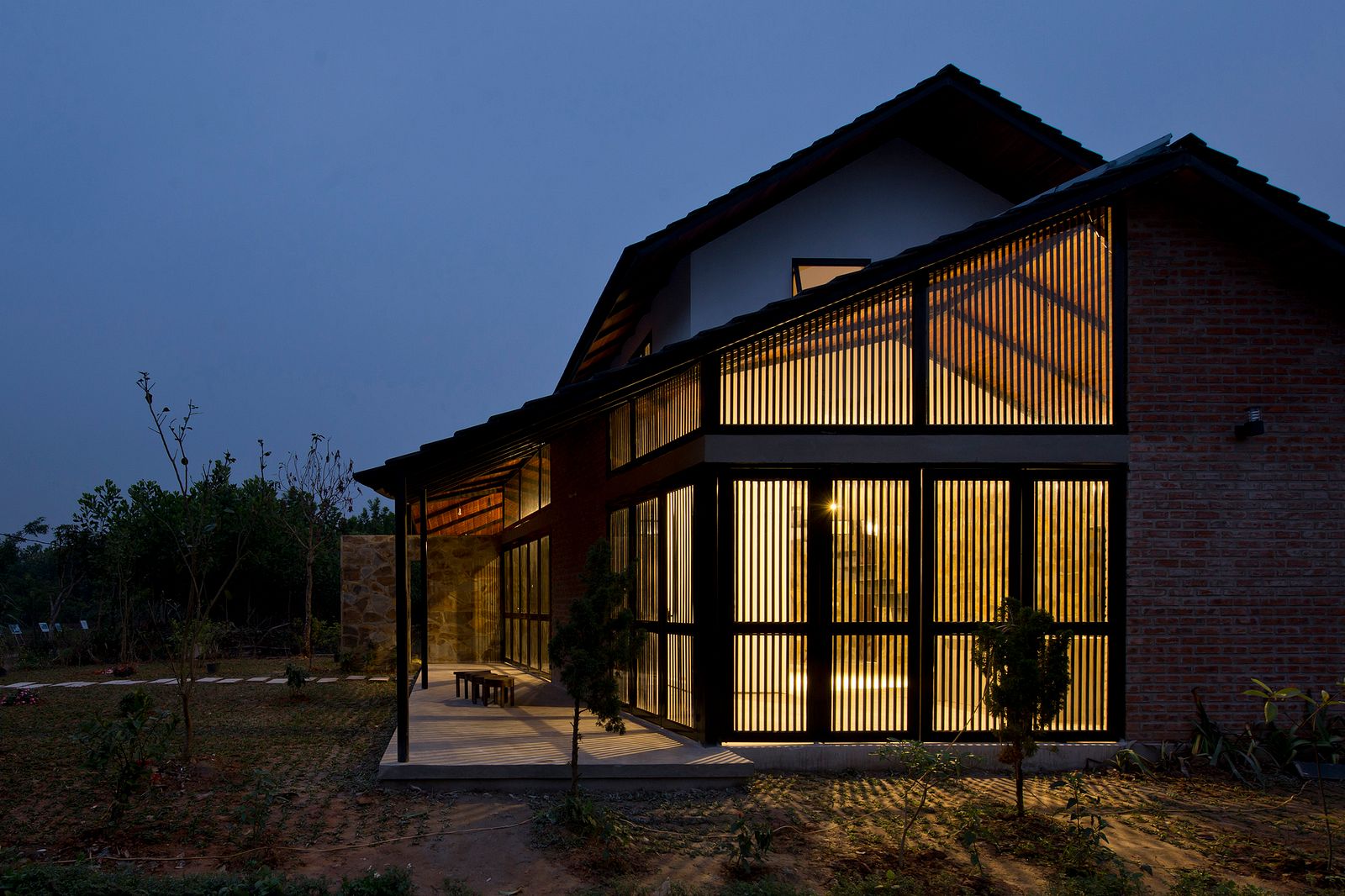 [Photos via ArchDaily]