2 Vietnamese homes designed by Vietnamese architects have made Deezen Magazine's list of "10 Super Skinny Houses."
One was the Stacking Green house which uses a dozen layers of concrete planters to create a vertical garden façade. The building is located in HCMC and is the brainchild of Vietnamese architects Vo Trong Nghia.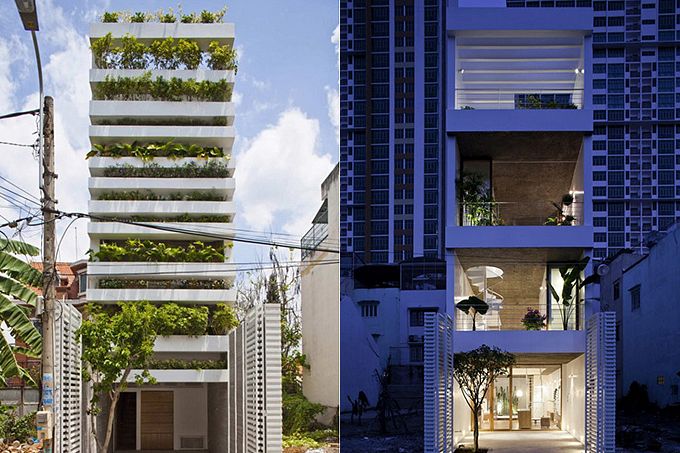 ---
Related Articles:
- 5 Amazingly Designed Saigon Homes
- Vietnamese Bamboo House Design Highlighted At International Architecture Awards
- HCMC House Wins 1st Prize At International Design Competition

---
The other slim structure was Sanuki + Nishizawa Architect's ANH House, also in HCMC. The design of the 'tube-house' allows for fresh air and light to travel through its walls and floors.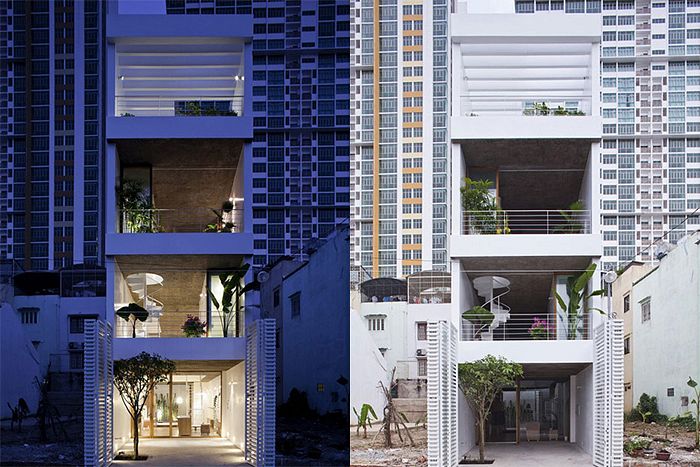 Both buildings are 4 meters wide and 20 meters long.
Nice to see Saigon getting some love, but we expected to see at least one house in Hanoi, which is famous for its sliver-like plots of land, make the list.