While Saigon is known for its ubiquitous rectangular houses, the city boasts some fine examples of unique and beautifully designed homes. Some are topped with trees, others allow for the maximum flow of light and wind. Here are some of favorite and distinctive Saigon homes.
Surrounded on all sides by multi-story houses the design challenges for this home were how to bring natural light to the bottom floors and create enough living space.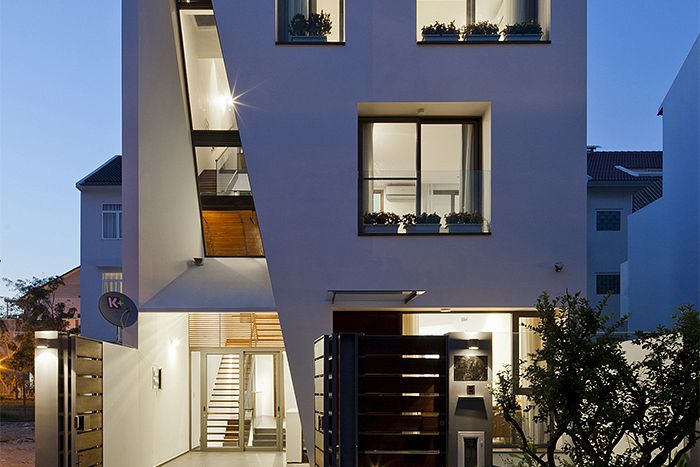 Trading in the water barrels typically found on roofs in Saigon for trees and gardens, the design is an ingenious way to bring some green to the city's park-starved outer districts.
In addition to the green rooftops, the ground is built with permeable bricks which are meant to prevent flooding during the rainy season.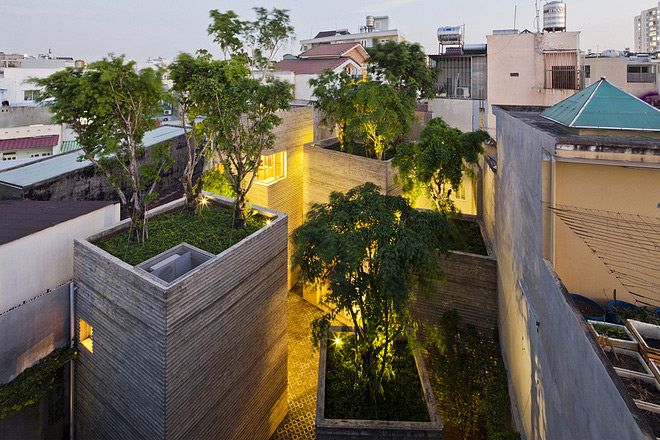 Just past the Saigon Bridge in District 2 lies this lovely house built by Vietnamese architects Sanuki + Nishizawa. Built in the 'tube-house' style, the open design allows for fresh air and light to travel through its walls and floors.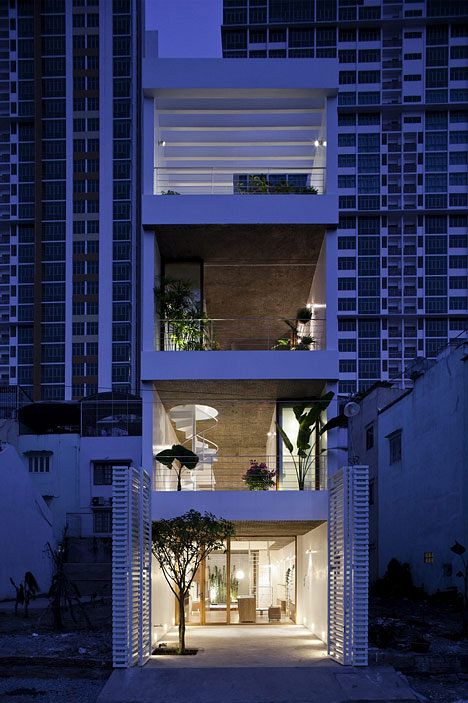 This house focuses on use of space and flexibility by utilizing low cost construction techniques.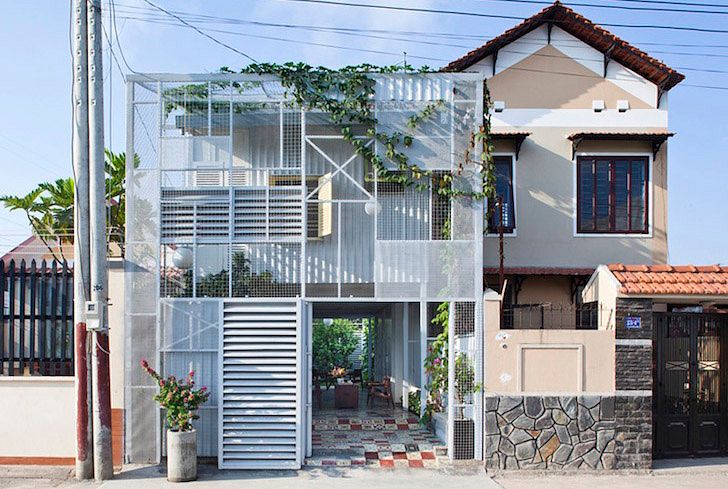 Recipient of Archdaily's "House of The Year" award, the concept of this house is to accommodate two different lifestyles in a tropical climate; a modern and well-tempered lifestyle with mechanical equipment such as air-conditioners, and a natural and traditional lifestyle, utilizing natural lighting and ventilation with water and greenery.