After winning Archdaily's House of the Year Award back in April, Vo Trong Nghia Architects have just added more hardware to their collection for their House for Trees in Binh Thanh District.
This house was recently awarded first prize in British Architectural Review Magazine's AR House Awards, judged by Ben van Berkel (UNStudio), Yvonne Farrell (Grafton Architects), William Mann (Witherford Watson Mann Architects) and Abraham Thomas (Director, Sir John Soane's Museum).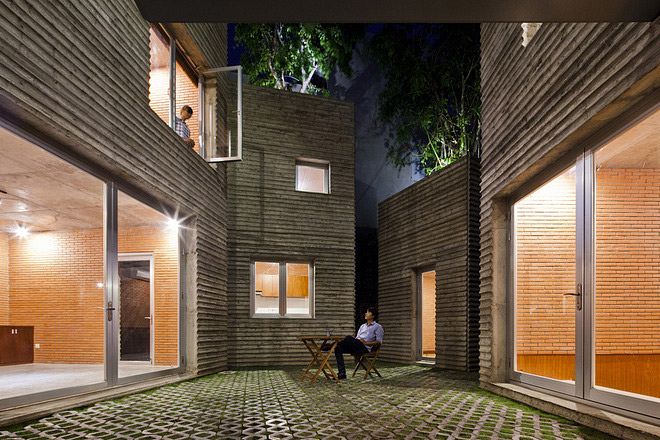 Vo Trong Nghia's House For Trees topped many other international designs and received their award at a ceremony in London.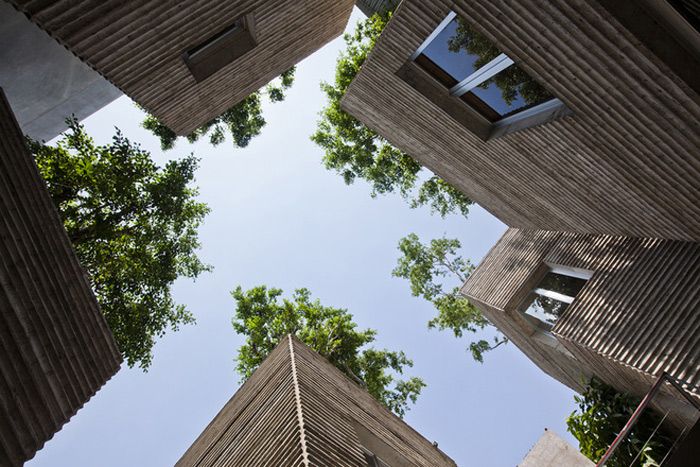 Designed by Masaaki Iwamoto and Kosuke Nishijima, the house features 5 concrete blocks distinguished by trees on their rooftops and is the first in Vietnam to mix concrete and bamboo in its construction.