Phu Quoc is facing a growing pollution issue that's threatening its burgeoning tourism sector, lush environment and local communities. With verdant jungles and aqua blue seas, the island is one of Vietnam's most treasured tropical paradises, yet behind the white sand beaches lies an increasingly problematic issue: mountains of trash.
The sight itself isn't unusual on Vietnam's largest island, home to more than 100,000 permanent residents. There are only two official garbage dumps here, both of which are overflowing with trash that affects the nearby towns of An Toi and Duong Dong. The one closest to the main town, Duong Dong, is known colloquially as "trash mountain," and its blight on the surrounding countryside has become notorious. A pungent smell hits motorists before they can even see the oppressive heap of garbage and, once in range, it's hard to miss the cluttered mess that spills out between the metal gates.
A small community of several families, including children, live in and around the garbage dump in shacks. They spend their time rummaging through the rubbish, searching for things of value. Often from villages in other parts of the country, they're so desperate to earn an income they're willing to face serious health risks by living in such polluted conditions. But not even the two garbage dumps, the families here, or the town's recyclers can keep up with the 160 tons of waste produced on the island in a single day.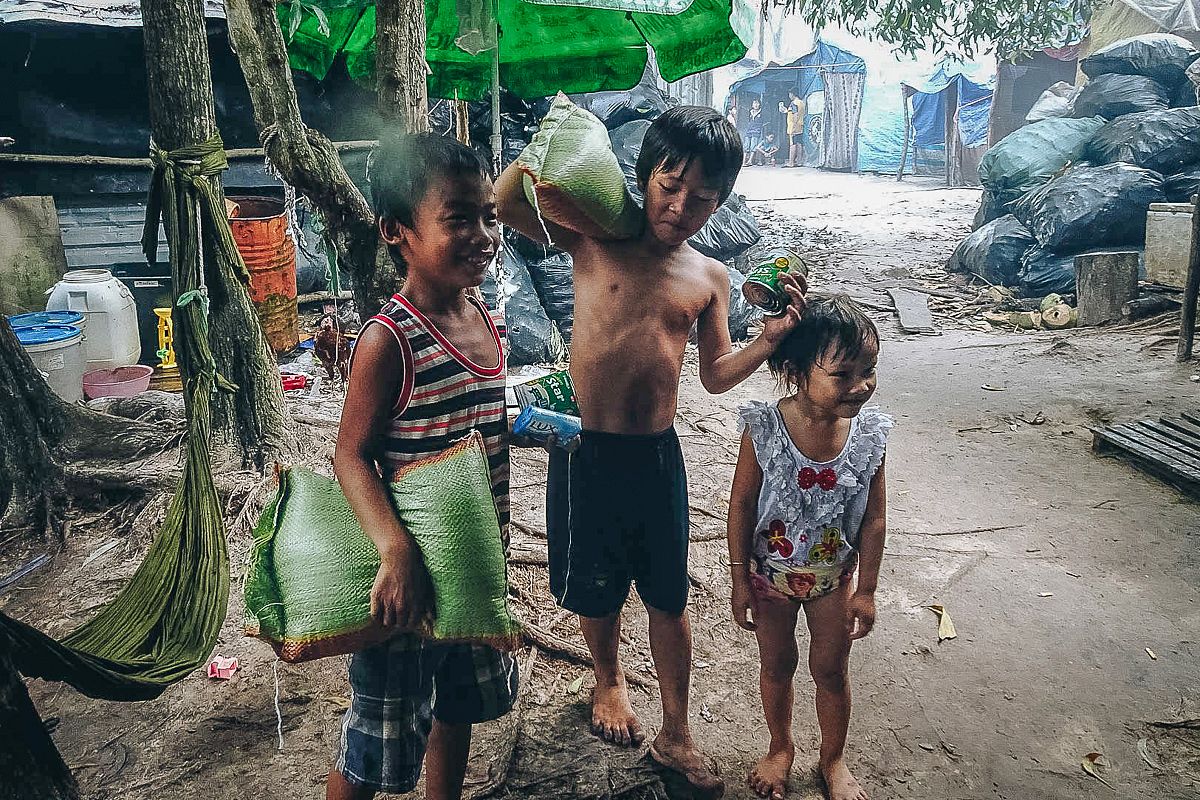 The government has tried to attract investors for new waste treatment centers that could contain the crisis, but so far nothing has come to fruition. Back in December 2017, a 10-hectare waste treatment center, located in the fishing village of Ham Ninh, was in development, yet the project stalled after myriad treatment line issues arose. Eventually, the whole site was abandoned, and locals blocked trucks from dropping more rubbish on a dump site that held 300 tons of unprocessed trash that seeped pollutants into their communities.
More often than not, however, trash doesn't end up in official garbage dumps, but in the jungle, rivers or the ocean. Without proper intervention, Phu Quoc's reputation will be tarnished, and major ecological conservation efforts will be harmed. While local groups have organized regular beach clean-up efforts, many believe it's not quite enough. According to PlastX, a research project spearheaded by the Institute for Social-Ecological Research, plastic debris left behind from everyday consumption, like plastic packaging and microplastics, finds its way into the ocean, harming sensitive coral beds and sea life around the island. This concern isn't exclusive to Phu Quoc either: according to Forbes, Vietnam as a whole is one of five countries that generates the most waste that ends up in the ocean.
Meanwhile, Phu Quoc has continued to experience exponential tourism growth, with international visitor rates up 72% last year compared to 2016. The total number of domestic and international visitors last year reached just under 2 million - a number that's expected to rise as the government has made visa-free entry to the island possible. The island's accommodation and food sectors have benefited massively; in 2017, hotels and restaurants brought in more than US$510 million, draining the pockets of visitors while adding to the ever-increasing levels of trash.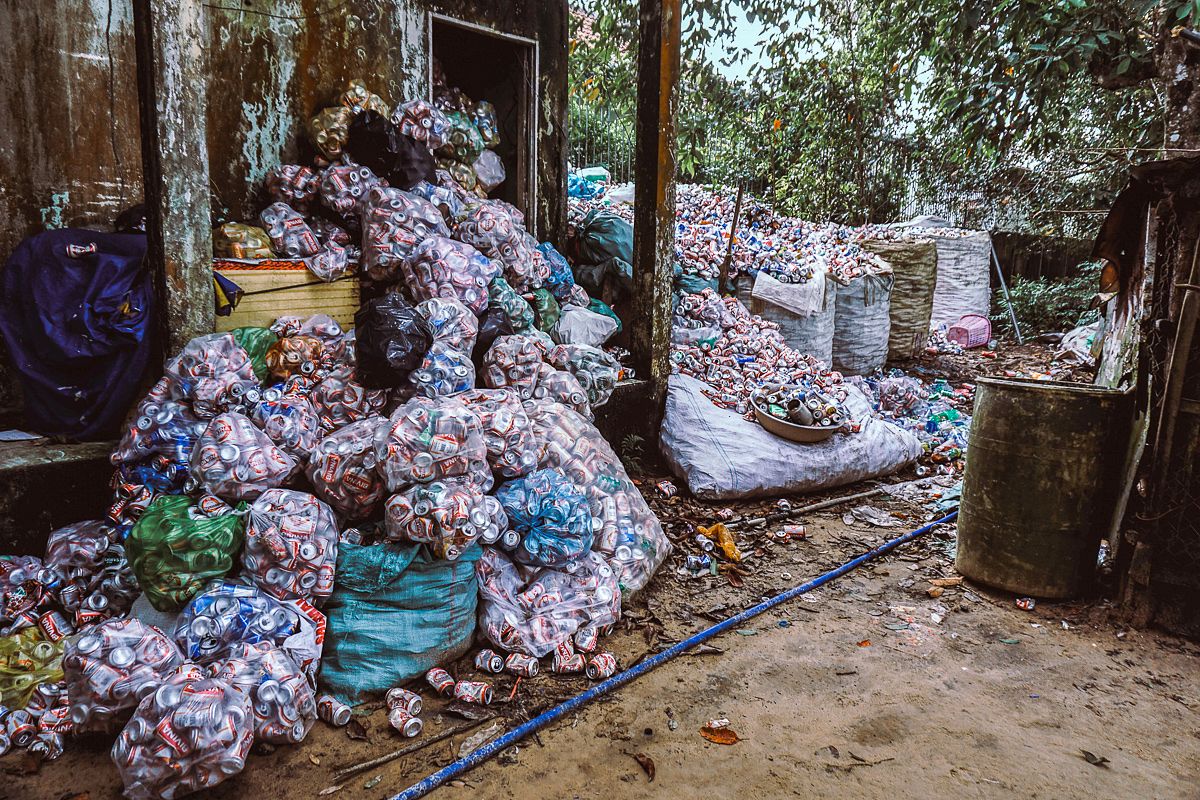 Upscale resorts and hotels in hotspots like Long Beach create a sanitized version of Phu Quoc by hand-cleaning areas in the direct vicinity of their properties. Staff are paid to pick up ocean waste, such as plastic bags or discarded fishing nets, that wash up on the beaches. But as visitors travel further inland, they're often greeted by scattered construction rubble and small trash fires that blacken the air with chemical smoke.
Sam Phan, the owner of So True Restaurant in the northern town of Ong Lang, has noticed the shift as well. "Areas around the big hotels to the south are the worst because there's so much rapid development," he told Saigoneer. "The government doesn't currently have the resources to handle the influx of tourists."
Loc Thi Phuong, who runs Green Hat Holiday, a local tour company, has already begun to see the effects on her business. "It's embarrassing," she said. "My customers complain about the trash." She tries to play her part by keeping trash bins outside her business and educating her staff, but people regularly ignore the bins, choosing instead to dump trash on the sidewalk, leaving her to clean up the mess. "Most people don't understand what recycling is, much less 'green' trash," she added. "They believe that plastic trash doesn't get dirty, like rotting food does, so they don't mind it littering their homes."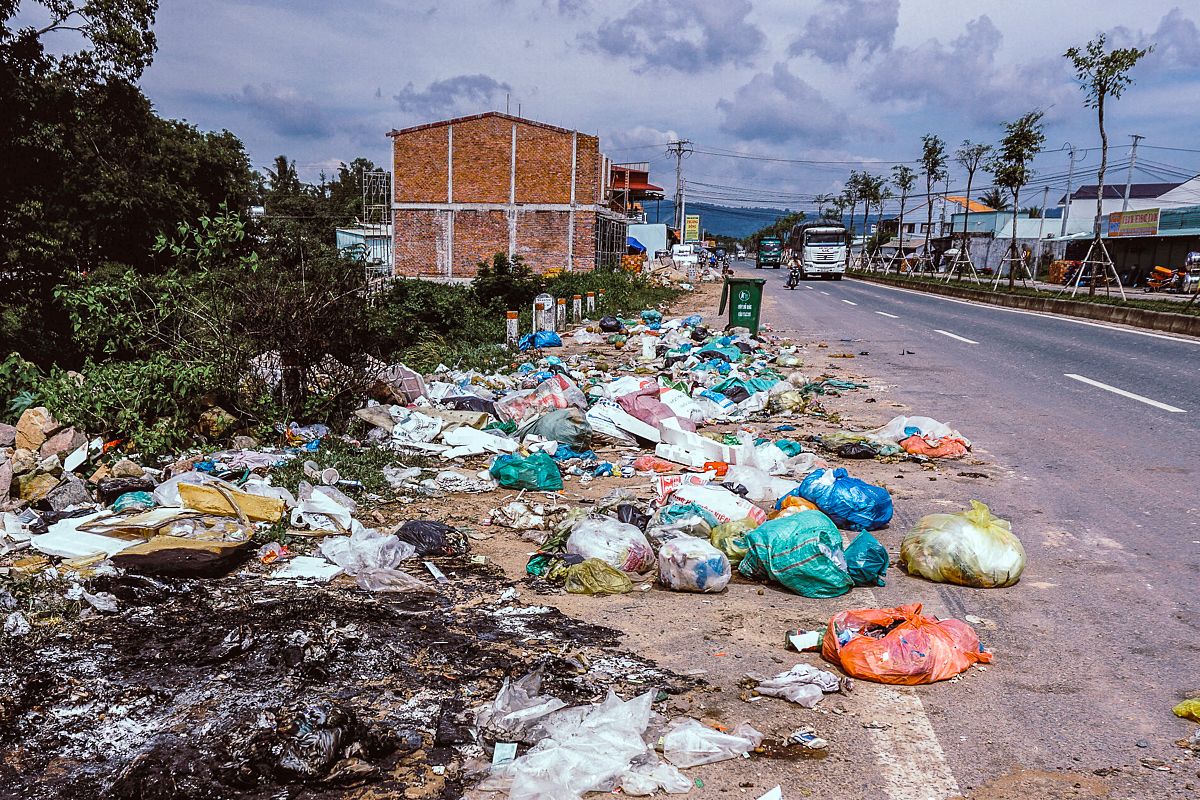 Even beyond her small section of town, Phuong has noticed other dumping areas, such as the island's old airport. Although signs threaten litterers with a fine, many locals flaunt the rules and dump their garbage right in front of the warnings. And while such acts are illegal, there's very little enforcement. Nearby Duong Dong River has turned black from the wastewater that pours into it from the hundreds of businesses lining its banks.
Who is to blame for the pollution plaguing the island? Is it the big companies bringing massive projects that rip up coastal areas? Or is it the smaller, locally-owned businesses who dump their waste onto roads or into the ocean? According to most, it seems to be a combination of both – a perfect storm of unchecked development and population increase.
Local attitudes are notably disparate. Some see nothing wrong with the development, praise the increase in local incomes and turn a blind eye to the mounting rubbish littering their neighborhoods. Others, like Vien, a market stall worker, are disgruntled. "I'm embarrassed by our beaches. It's a bad habit of Vietnamese to leave trash on the beach. I also wish the roads were cleaner," she said. A few stalls over, another seller, Ngan, places her trash neatly in front of her shop to be picked up at the day's end, yet admits she uses up to 2 kilograms of plastic bags per day.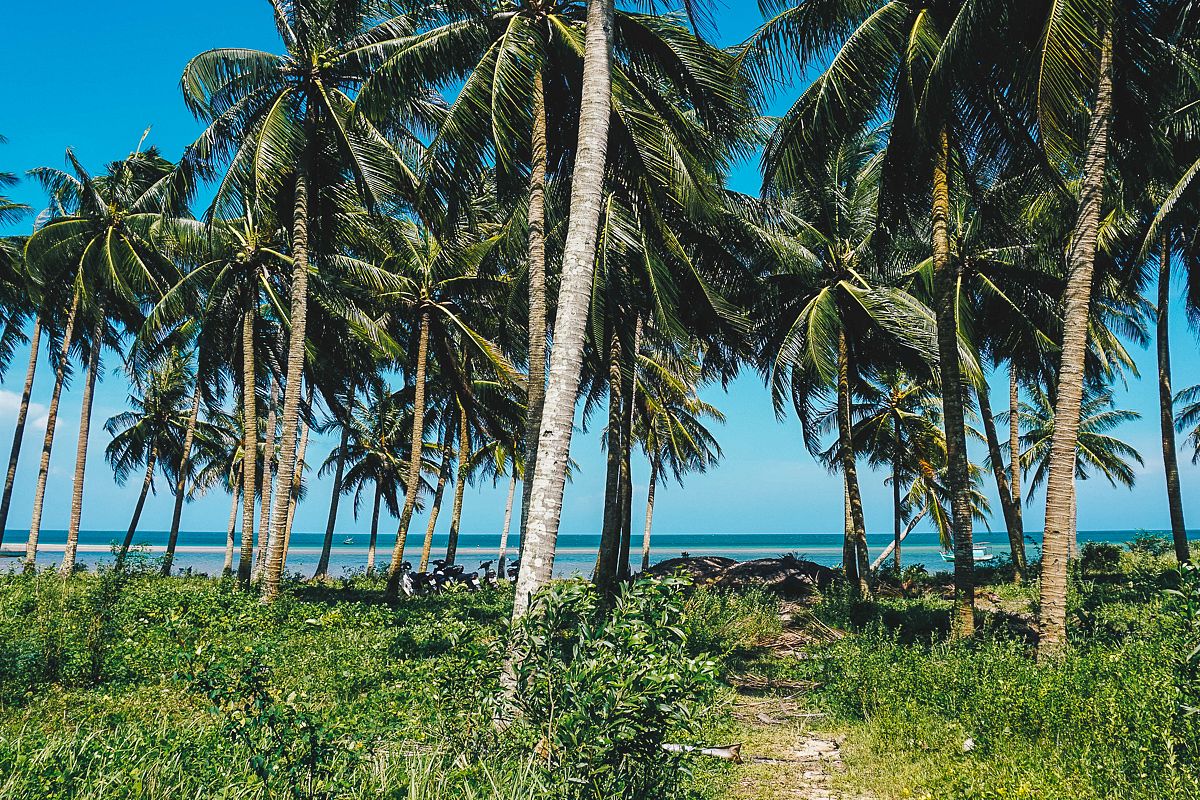 Jade Ngoc Le, who works for sustainable straw business Bamboo Step, reflects on how she used to drive along the beach watching waves crest on one side while birds chirped in trees on the other. Now, these are just memories. "The sea life doesn't come to shore any longer. But it's not easy for locals to change their habits quickly," she said.
Her company is working on changing things, however, by selling their locally-produced bamboo straws to resorts, restaurants, tourists and souvenir shops – a small but meaningful attempt to reduce reliance on single-use plastic.
The World Wide Fund for Nature (WWF) is also pushing for change via a USAID-sponsored pilot project with local authorities, businesses, and villagers. "On one end, we are pushing for a more efficient and expansive system of collecting, transporting and treating all solid wastes," said Project Officer Binh Vuong. "On the other end, we are working with stakeholders to raise awareness and induce behavior change to reduce consumption of single-use plastic products."
Though the state of the island may at times appear grim, things are beginning to change. Only a few months ago, more than 2,600 students participated in a recycling program, and everyone agrees that the new generation of Vietnamese has a different, more eco-friendly mindset. Only three years ago, beach clean-up efforts were laughed at here, but now, more and more community members are joining forces to help curb the pollution of this beautiful island. What's more, the Vietnamese government plans to develop solid waste recycling plants throughout the entire country, beginning in 2025 – a sign that greener days may be coming.
[Top image courtesy of Green Hat Holiday]
---

Related Articles:
---