After the closing of the United Nation's 24th Climate Change Conference (COP24), recently held in Katowice, Poland, negotiators remained ambivalent about whether or not the conference delivered on what it promised.
From December 3, I observed delegates representing 195 countries assembled in southwest Poland for what was considered the most important global climate gathering since the Paris Agreement was signed in late 2016. Hopes ran high as the deadline for the finalized Paris implementation rulebook drew close. Only two months before COP24 began, the International Panel on Climate Change (IPCC) released a special report forecasting extreme worldwide weather impacts due to temperature increases unless countries act to reduce emissions before 2050.
After one and a half weeks of negotiations, on December 16, countries finally settled on the Paris Agreement Working Program (PAWP), to be implemented by 2020. However, many participants walked away disappointed over major clauses in the document regarding climate financing, loss and damage mitigation, and reporting frameworks for nationally developed contributions (NDCs).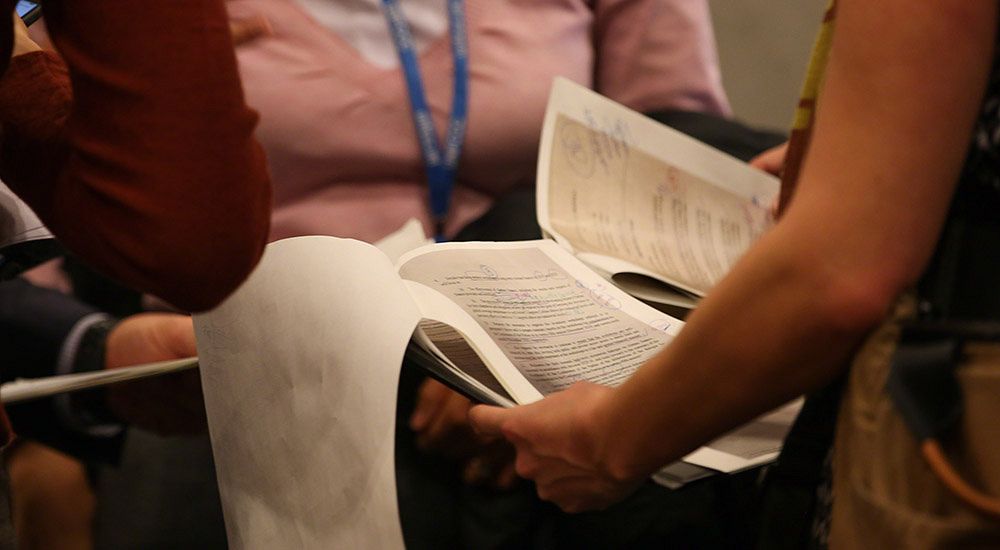 Egypt, representing the G77+China block of developing countries, voiced disappointment at "the level of balance" in the text between adaptation and emissions mitigation. Adaptation has always been a big issue for developing countries, who are some of the worst hit by climate change.
Phạm Van Tan, Deputy Director General of the Climate Change Department at Vietnam's Ministry of Natural Resources and Environment (MoNRE), said at the conference, "I can only say that these are the best possible results we can expect from this conference. We cannot make all parties happy. Everyone will always have something to complain about."
One silver lining was the Polish government's push for Just Transition during COP24, previously a mere item in the Paris Agreement's preamble. The proposed Just Transition framework emphasizes the importance of fulfilling workers' needs as the world moves on to a greener economy.
"Support the green industry, not the grey," said UN Secretary General António Guterres in his remarks to Heads of States. This is easier said than done, however, as governments continue to ponder how best to weigh immediate economic losses versus long-term benefits, a question with concrete implications for individuals' lives.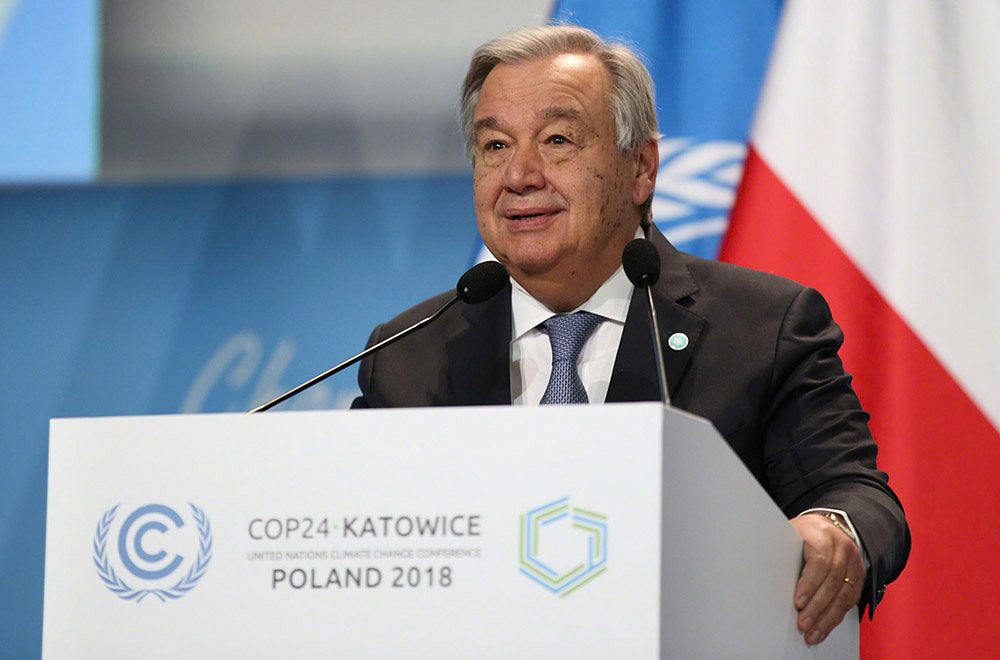 Poland released the Silesia Declaration on Solidarity and Just Transition at COP24 in an attempt to answer this question. The declaration's clauses specifically emphasize "decent work and quality jobs," as well as "social dialogue...to promote high employment rates, adequate social protection, labor standards and well-being of workers and their communities."
The Silesia Declaration on Solidarity and Just Transition has the support of the International Trade Union Confederation (ITUC), whose representative, Bert de Wei, spoke about the importance of high ambition at the document's signing.
"[Poland] is one of the most developed countries out of the coal producers," he said. "If they can't do it, what about countries like Vietnam, Indonesia and China? It's very important for them to do it to raise the aspiration from developing countries."
So far, the document has been signed by 54 countries, ranging from European Union members to small island nations
Absent from the list of signatories, however, is Vietnam.
Nguyen Hoang Ngan, the communicator for the Bonn, Germany-based Friedrich Ebert Stiftun (FES) foundation's Climate and Energy project, was not surprised. FES was the first organization to bring the concept of Just Transition to Vietnam in October 2016, in a partnership with Hanoi-based NGO GreenID. According to Ngan, the work is still in its nascent stages.
"It's still quite an alien concept for Vietnam," Ngan told Saigoneer. "We believe that Just Transition is a very sound framework, but there's no blueprint."
The declaration as it is right now is more applicable to developed than developing countries, especially those outside of the EU. Its scope is primarily restricted to workers in fossil fuel industries, rather than the full spectrum of employees affected by a transition to greener economies.
"It's unsurprising that the just transition declaration in the form that it is in now is not being supported by many countries," Ngan said. "Justice means something different for each group of people." On the other hand, she did appreciate how the declaration moved the issue to the forefront of climate negotiations and policy-making. Its support from the ITUC also sent a clear message to labor organizations worldwide.
In Vietnam, FES and GreenID have engaged with researchers and workers nationwide to develop their own interpretation of a just transition. In September, they collaborated with the Vietnam Union of Science and Technology Associations (VUSTA) to organize a capacity-building workshop on just transition, attended by international experts from the Sierra Club and University of California, Berkeley.
Many difficulties remain. For example, Vietnam's General Confederation of Labor is still wary of the concept, and Ngan expects local civic organizations such as GreenID to take the lead in implementing it for the time being.
Nonetheless, concrete progress has been made: FES and GreenID finished the first draft of their research on a just transition ahead of the September workshop, and are working on translating it into policy recommendations.
These organizations will engage policy-makers after a concrete basis of evidence and local support from national experts has been built. "We're taking quite a careful approach because we don't want to call for something without evidence," Ngan said.
"There is no one definition of just transition, and this needs to be made clear," she stressed. However, in adapting the framework to serve developing countries, policy-makers cannot compromise on high ambitions in emission reductions.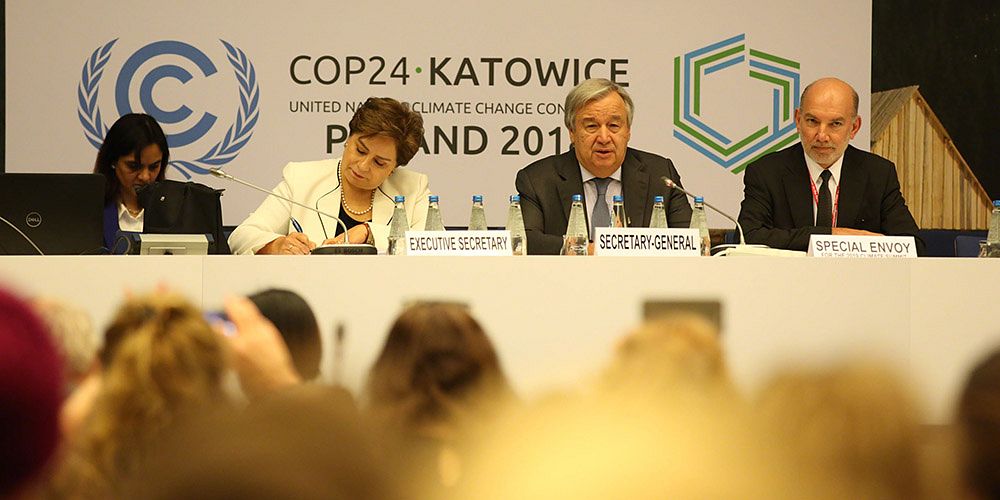 "Transition from fossil fuel to more carbon-neutral energy sources is inevitable," Ngan said. "It will come earlier or later, but it will come, even in countries like Indonesia and Vietnam. It is only a question of time."
This is even more reason why the Just Transition framework is important for the country. With every coal project halted or canceled, locals' expectations for new jobs are dashed. Ngan drew a parallel with Vietnam's cancellation of nuclear plants in 2016. "The government decided not to go nuclear, a very wise decision, but that meant the communities were affected. A lot of engineers sent to learn nuclear power all over the world will not get a job," she explained. "The government has a mandate and responsibility to find an alternative for this community and these professionals."
At the end of the day, however, the transition from a grey to a green economy, if done well, will create benefits for these workers.
"My blood boils when those in the energy sector say workers only care about wages, not the environment," De Wei, from the IUTC, said. "Right now what we're doing is forcing workers to choose between getting good wages or caring about climate change. That's unacceptable."
Ngan echoed these sentiments. "We see Quang Binh and Quang Ninh, the most beautiful provinces in Vietnam, becoming the most polluted regions because of coal mines. The communities are the ones who suffer the most because of respiratory diseases."
"I believe that no one will choose to live this way, but they don't have other options," Ngan added. "We need to find better options to strengthen the community without following back to old ways - old industries that don't have a future."
Mai Hoang is a COP24 fellow at Climate Tracker hailing from Saigon, Vietnam. Aside from Saigoneer, she also freelances for publications in Vietnam and Southeast Asia and specializes in the environment and climate change.
---
Related Articles:
---