We got the phở burrito, the phở cocktail and the phở dumpling. What other twist on the Vietnamese staple is missing from this list? Yup, the phở burger.
---
Related Articles:
- Phở-Flavored Cocktail Makes Its Debut. Seriously.
- This Is What Happens When You Mix Dumplings And Phở
---
While not the first of its kind, this video from Richie Le takes you through the cooking process with his usual lively narration.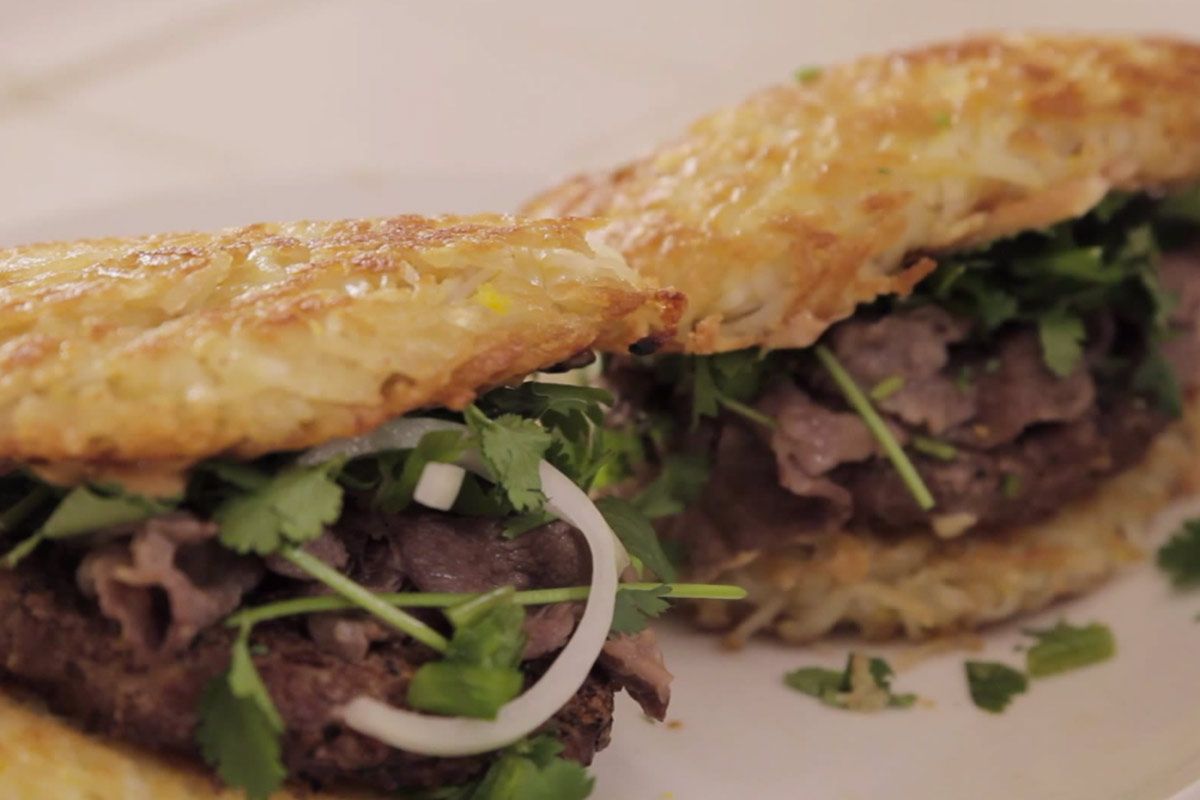 The burger features fried rice noodles in place of buns, beef flank, beef paddies infused with phở broth, a chili/hoisin combo sauce and the soup's ubiquitous herbs.