When we think about the words "new urban area" applied to Ho Chi Minh City, we usually think about Phu My Hung at Saigon South in District 7. Many people do not realize that one of the most successful new urban areas is in the middle of the inner city.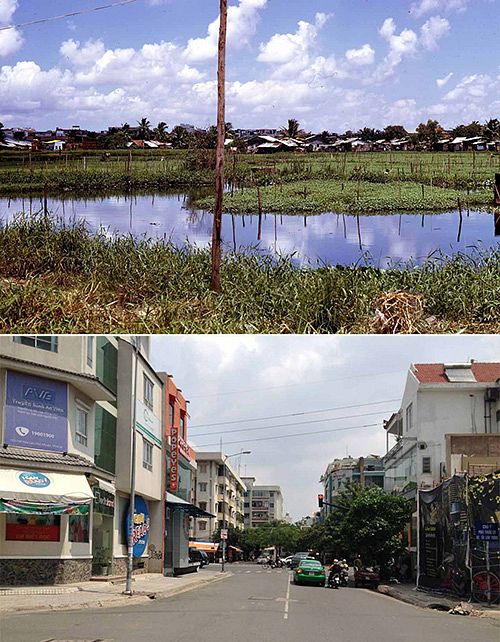 The new urban area focused on Phan Xích Long Street in Phú Nhuận District is now one of the most vibrant areas of the city. But only 20 to 25 years ago, this area was a wetlands along Rạch Miễu, which drained into the Thị Nghè canal between the Phú Nhuận and Bình Thạnh Districts and District 1.
In 1972, Phan Xích Long Street in Gia Định (now Phú Nhuận district) was only a narrow dirt path, ending at the Rạch Miễu wetlands.
On behalf of the U.S. Agency for International Development, the U.S. Navy Officer-in-Charge-of-Construction (OICC-RVN) awarded a construction contract to Vietnamese constructor VIHICO to build a 1km-long drainage tunnel under Phan Đăng Lưu Street and the path that would become Phan Xích Long Street. The tunnel connected to an existing tunnel draining Võ Tánh Street (now Huàng Văn Thự Street) at the Phu Nhuan Crossroads and terminated at the Rạch Miễu wetlands.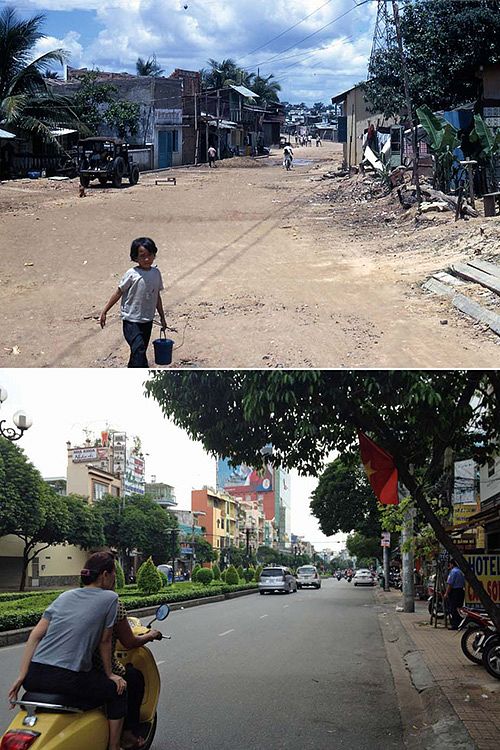 Sometime prior to 2000, the wetlands were drained and filled, and infrastructure was installed to accommodate the new urban area. The historical imagery on Google Earth indicates that modern Phan Xích Long Street was paved in 2002 or 2003. By 2005, about 45% of the buildings in the master plan had been constructed, and by 2008, almost all of the buildings had been constructed or were under construction.