The Artists' Pagoda (Chùa Nghệ Sĩ, also known as Nhựt Quang Tự or Phật Quang Tự) and Cemetery in Gò Vấp is the last resting place for practitioners of cải lương ("Reformed Opera"), a popular form of traditional music theatre from the south. It currently has over 350 graves and nearly 500 columbarium compartments for cremation ashes.
The pagoda was built in 1958 on the initiative of People's Artist Phùng Há (Trương Phụng Hảo, 1911-2009), a remarkable lady who purchased the land and paid for the construction of the pagoda herself, in order to provide a final resting place for the community of cải lương artists. It is said that in the early days, she even bought tombstones for poorer artists whose families could not afford the cost. She is now buried in the adjacent cemetery, and these days the pagoda's costs are met mainly through donations.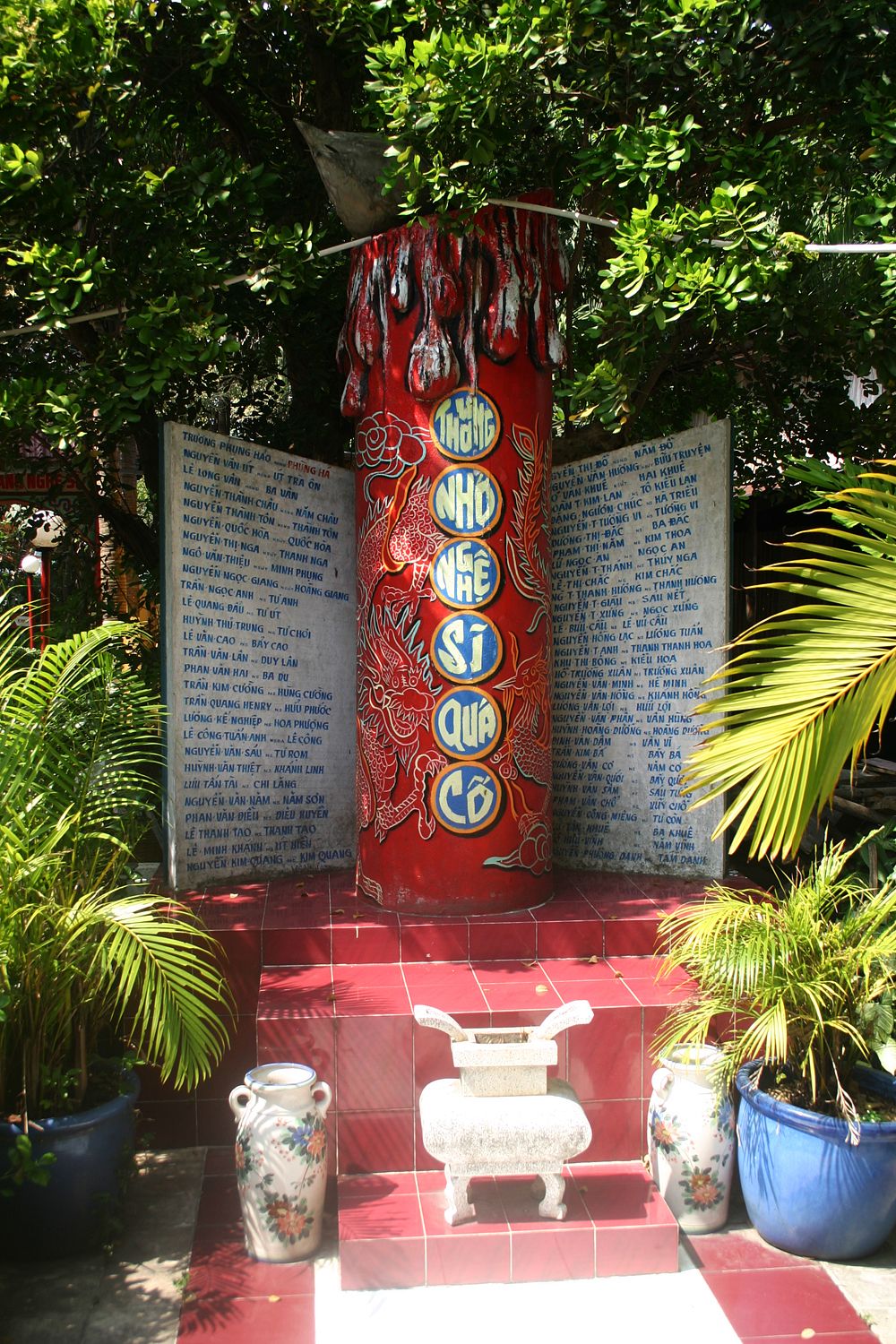 The pagoda comprises a front and main hall, with a principal shrine dedicated to Bồ Đề Đạt Ma (Bodhidharma), flanked by shrines to Vong Nữ (spirits of deceased women) and Vong Nam (spirits of deceased men). On one side of the pagoda there is a small theatre where excerpts from cải lương plays are performed during funeral ceremonies.
Next to the Pagoda is the Artists' Cemetery, where many cải lương performers, writers and directors, both famous and lesser-known, are buried. These include performers Năm Châu, Ba Vân, Thanh Nga, Út Trà Ôn, Emeritus Artist Hoàng Giang, Bảy Cao and Đức Lợi, and composers Hoa Phượng, Hà Triều, Phùng Há and Thu An. The cemetery also contains several artists who lived overseas but asked to be buried here, including Tư Út, Hữu Phước and Hùng Cường.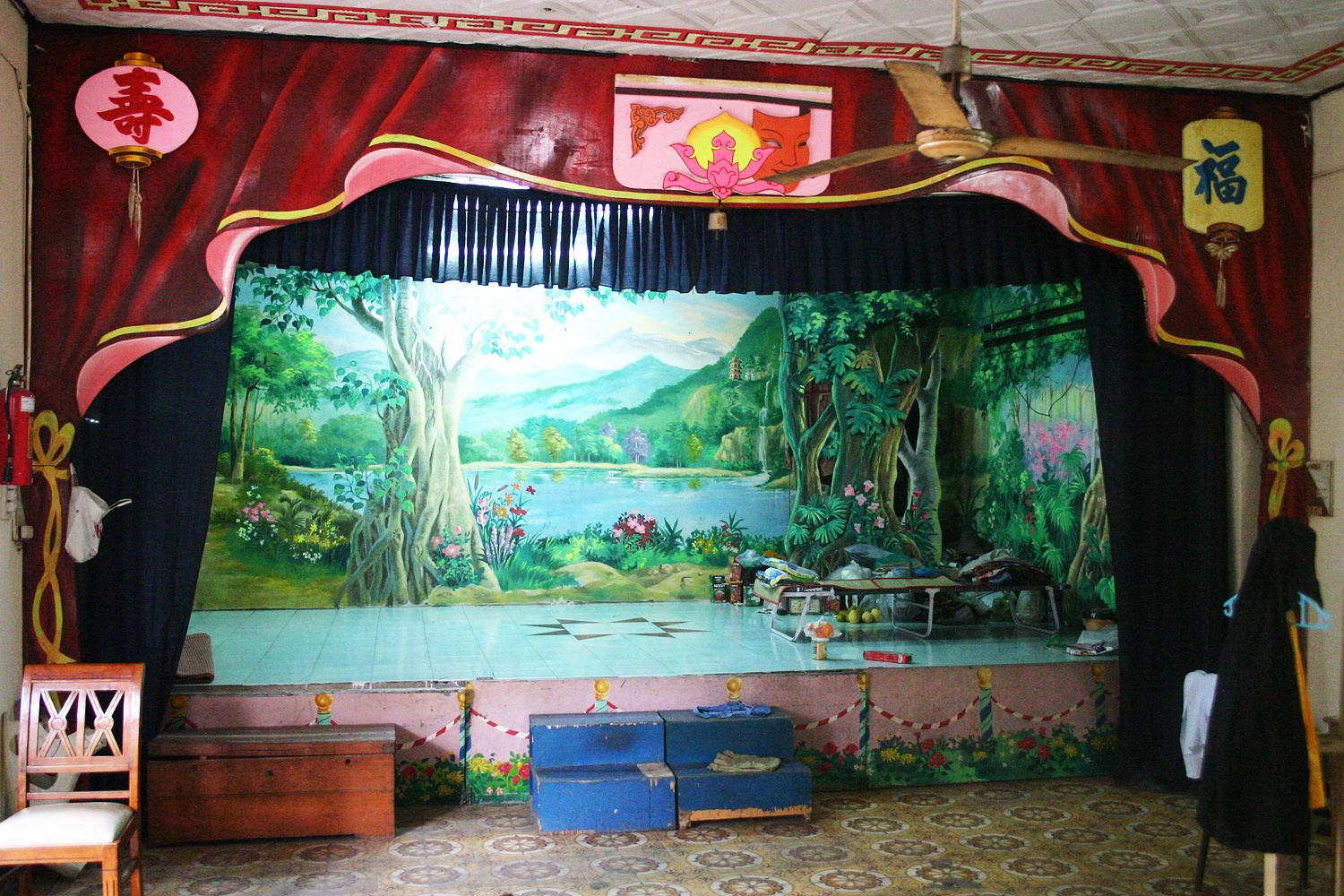 One of only two non-stage artists buried here is popular movie actor Lê Công Tuấn Anh, whose tragic death in 1996 at the age of just 29 shocked Vietnamese cinemagoers.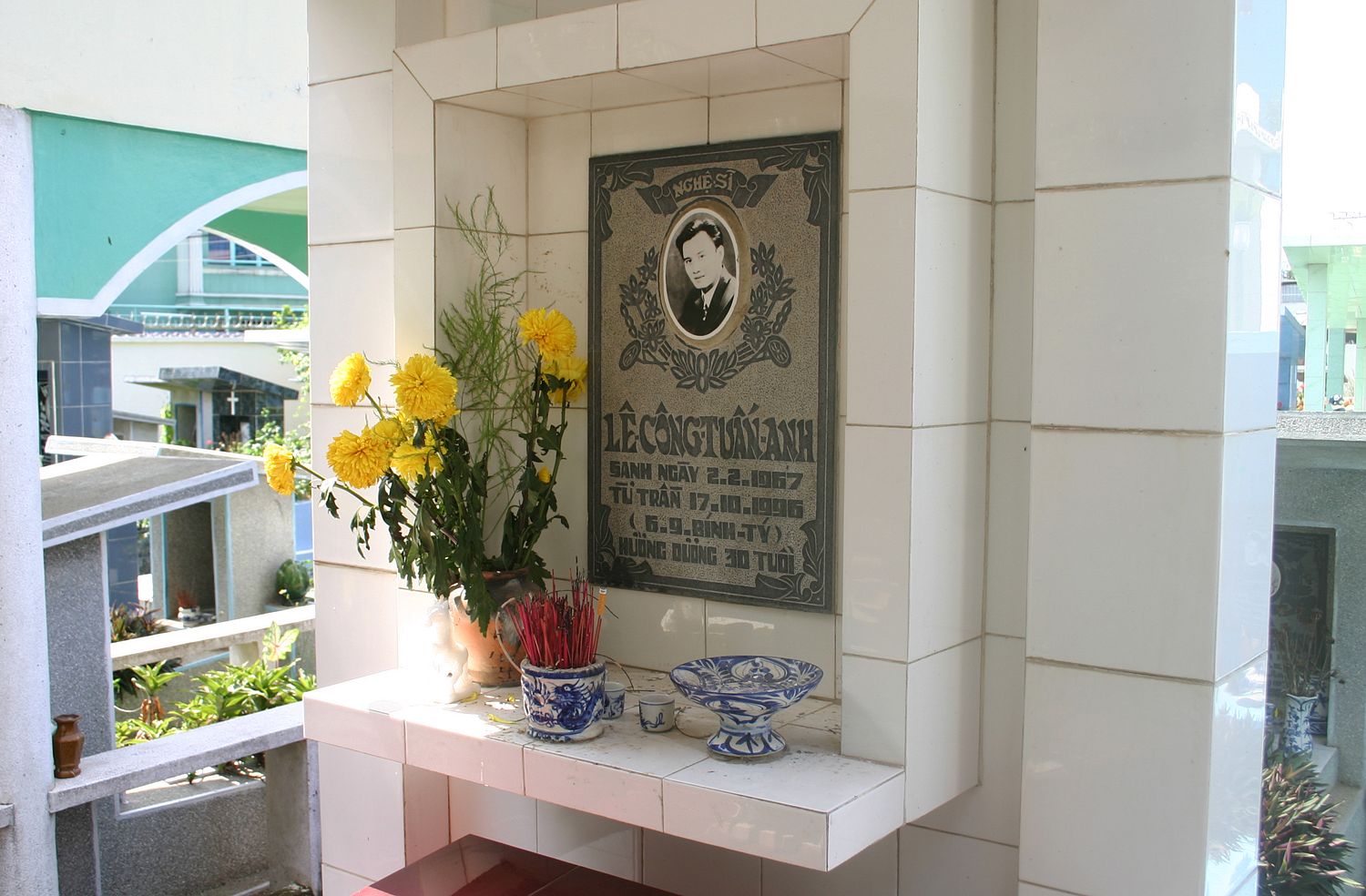 On festival days, the pagoda invites cải lương artists to come and perform in celebration of the lives and talents of those buried here.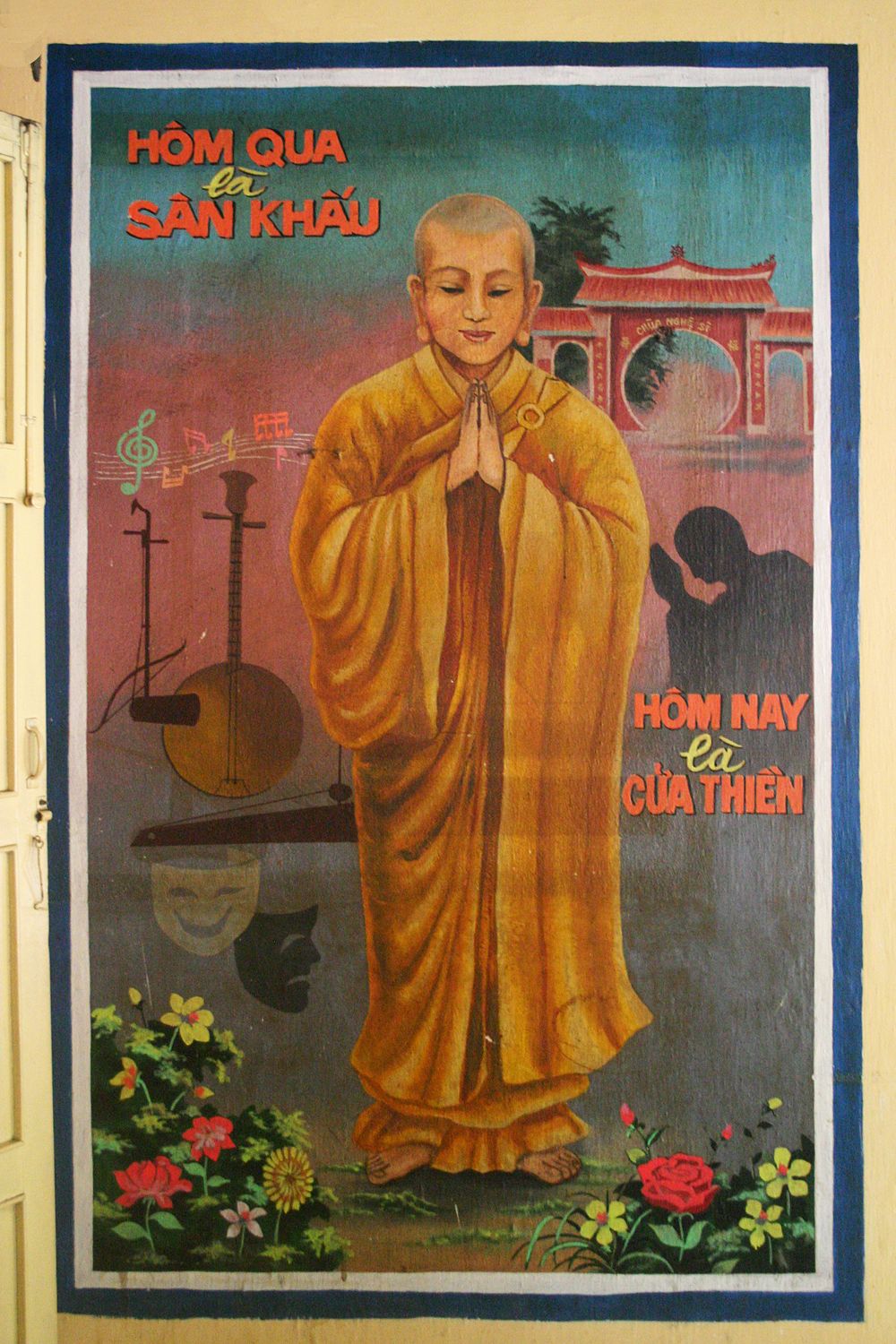 The Artists' Pagoda and Cemetery in Gò Vấp is located at 116/6 Thống Nhất, Phường 11. It's open from 8am-4pm daily.

Tim Doling is the author of the walking tour book Exploring Hồ Chí Minh City (Nhà Xuất Bản Thế Giới, Hà Nội, 2014) and also conducts Heritage Tours of Saigon and Chợ Lớn - see www.historicvietnam.com.
---

Related Articles:
---