As ever-increasing levels of traffic congestion and air pollution turn many of Ho Chi Minh City's road junctions into choking bottlenecks, many hopes are pinned on plans to construct a new urban railway network in the southern metropolis. Yet urban railways are hardly a new concept in this city, which was once home to one of Southeast Asia's largest urban tramway networks.
Indochina's first mechanized rail-guided transportation system was the one-meter gauge Saigon–Cho Lon "high road" steam tramway, operated by the Societe Generale des Tramways a Vapeur de Cochinchine (SGTVC) and opened to the public on December 27, 1881.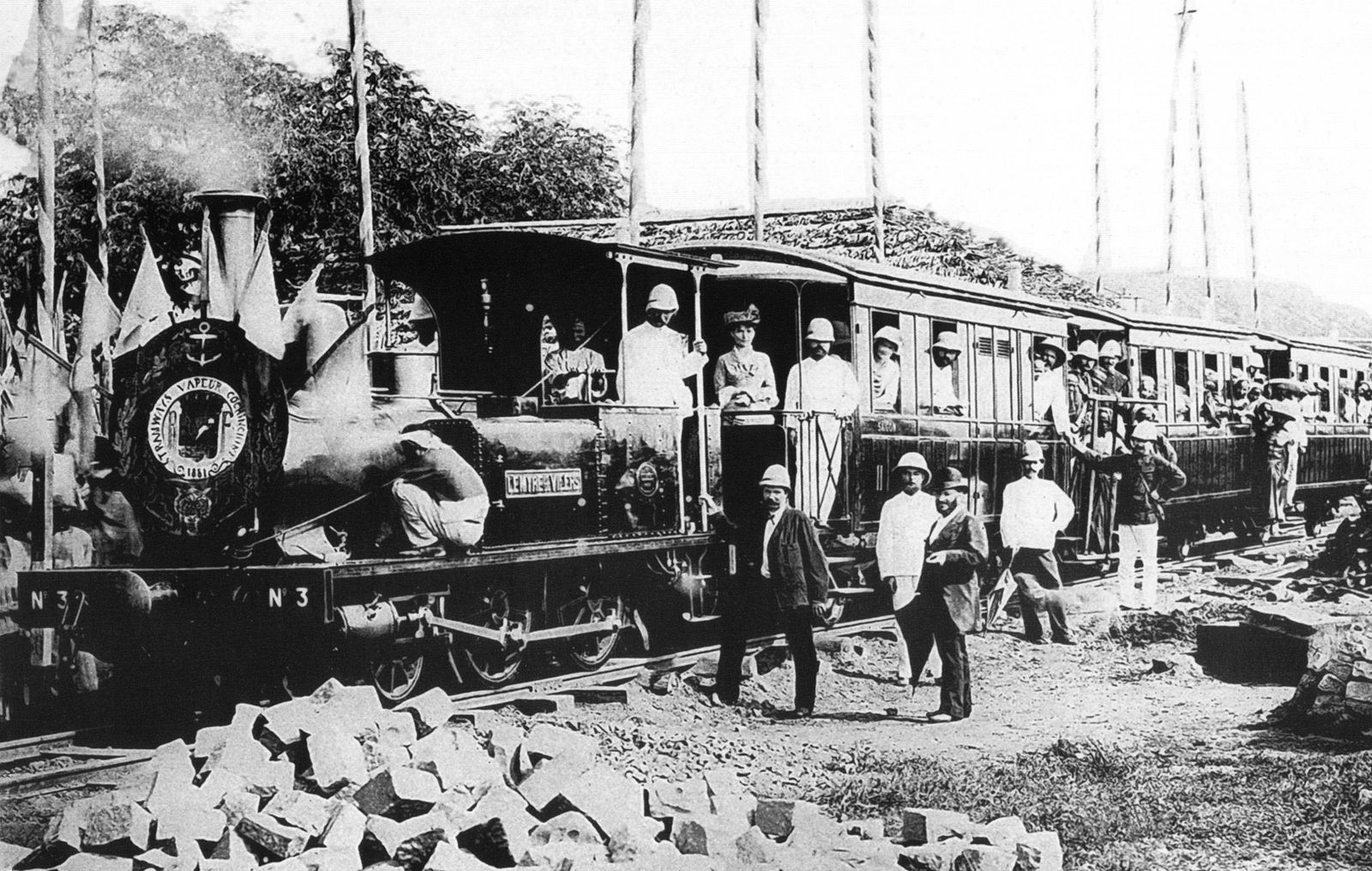 Ten years later, the Compagnie Française des Tramways de l'Indochine (CFTI) established a rival steam-hauled tramway line from Saigon to Cho Lon, which followed the "low road" along the north bank of the Ben Nghe Creek.
In 1895, the CFTI extended its tramway northwards from Saigon to Go Vap, but the company soon discovered that its initial choice of 0.6-meter gauge Decauville equipment had been a costly mistake – beset by technical problems and obliged to replace all of its track and rolling stock, the company was declared bankrupt in 1896.
However, the Colonial Council approved a generous refinancing arrangement and in subsequent years the company was transformed into a highly profitable operation which left SGTVC struggling to compete on the Saigon-Cho Lon route.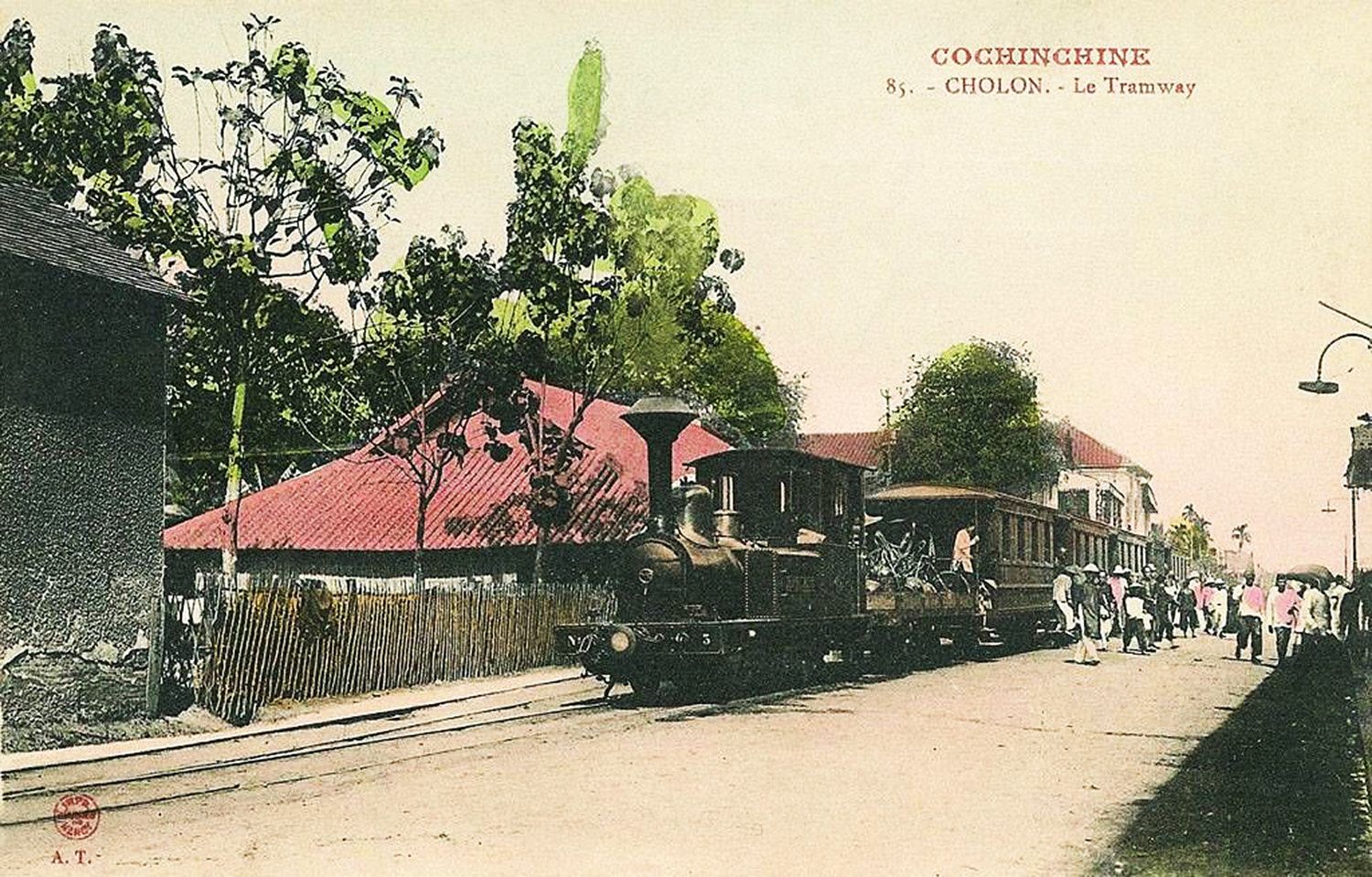 Indeed, so remarkable was the CFTI's financial turnaround that between 1899 and 1906 it was able to afford a costly regauging of its entire network from 0.6-meter to one-meter, and also to build an 800-meter slip road linking its Go Vap tramway station with the newly-built Saigon–Nha Trang railway line.
Other new lines followed, from Go Vap to Hoc Mon in 1904 and from Go Vap to Lai Thieu in 1913. However, plans drawn up in 1912 to electrify the CFTI network and re-route tramway services through the city center were delayed by war in Europe and not put into effect until 1923.
The dynamic growth of CFTI during this period was in stark contrast to the declining fortunes of SGTVC, which lost its Saigon–Cho Lon "high road" steam tramway franchise in 1911. The line then reverted to government control, becoming a run-down and loss-making component of the main-line Reseaux Non Concedes, but in 1925 it was acquired by CFTI and rebuilt as an electric tramway connecting Saigon and Cho Lon via the newly opened Boulevard Gallieni (Tran Hung Dao Street).
In 1927-1929, the CFTI extended its network further from Lai Thieu to Thu Dau Mot, electrified the Go Vap-Lai Thieu-Thu Dau Mot and Go Vap-Hoc Mon lines and extended the "low road" tramway line west to Cho Lon's Binh Tay Market.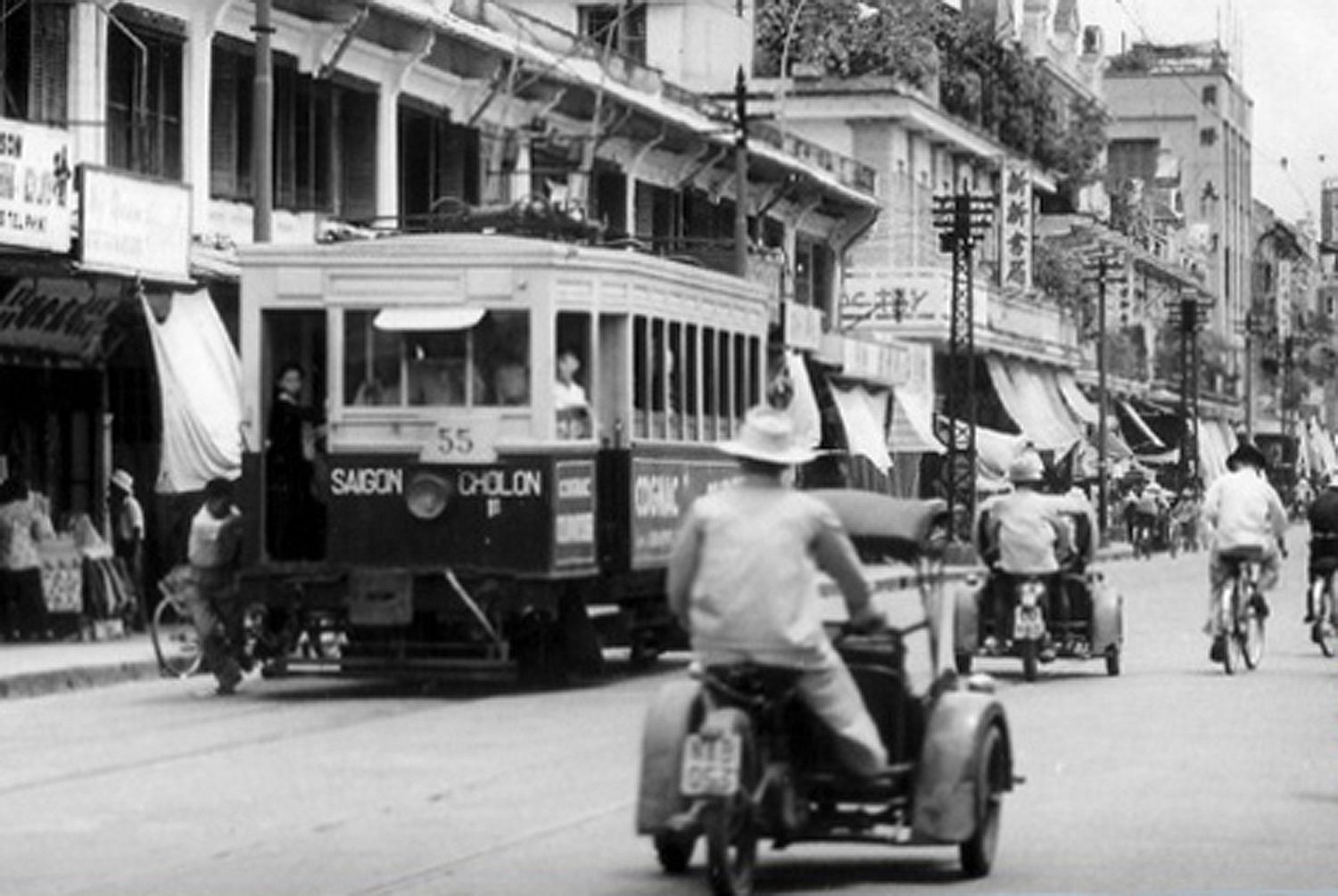 During the same period, the company also began work on a further extension from Thu Dau Mot to Ben Dong So, entering into a lucrative partnership with the Compagnie des Voies Ferrees de Loc Ninh et du Centre Indochinois (CVFLNCI) whereby freight trains on their new rubber plantation line from Loc Ninh to Ben Dong So could use CFTI metals to access Saigon port (for more details, see Saigon's Rubber Line). When that new branch opened in 1933, CFTI also secured the concession to run passenger services on behalf of CVFLNCI, thereby adding a further 69 kilometers to its existing 87-kilometer operational network.
During the 1930s and 1940s, the CFTI shrewdly diversified its operations to ensure that it also controlled the greater part of the city's bus services.
However, both its tram and bus systems suffered serious damage during the Allied aerial bombing of 1943-1945 and the subsequent August Revolution of 1945. The events of the First Indochina War and the lawlessness occasioned by the Binh Xuyen organized crime syndicate in the early 1950s impacted heavily on CFTI revenue and in the period from 1950-1954 the company gradually closed its tramway lines and also threatened the withdrawal of bus services unless the government reviewed the terms of its contract.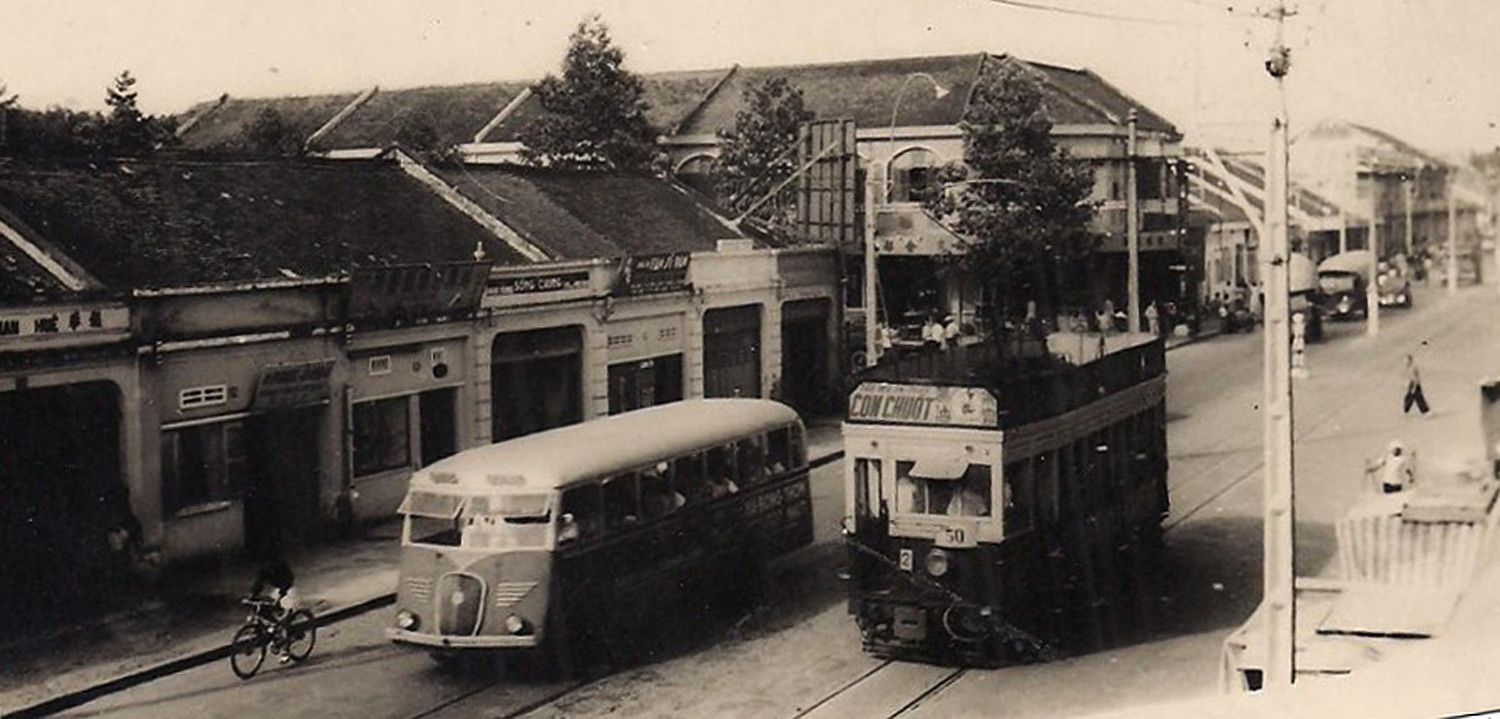 In response, the Ministry of Public Works terminated CFTI's franchise on November 10, 1956, at the same time announcing that the trams would be "abolished permanently and replaced by buses". By 1957 the entire Saigon tramway system was no more.
Unlike in Hanoi, where electric trams soldiered on until as late as 1989 (see Hanoi Tramway Network), it is now nearly 60 years since the Saigon tramway network was deemed surplus to requirements.
In some countries of the world, old tramway systems like that of Saigon have survived and still operate today much as they did when they were first built over a century ago. In others, new modern tramway systems have been created which run along public streets as well as on segregated sections of track.
However, in Vietnam, with its more relaxed sense of road discipline, plans for new urban railway systems in both Ho Chi Minh City and Hanoi have thus far focused on a combination of underground and overhead light railway systems – which wisely keep running track at arm's length from the chaos on the streets.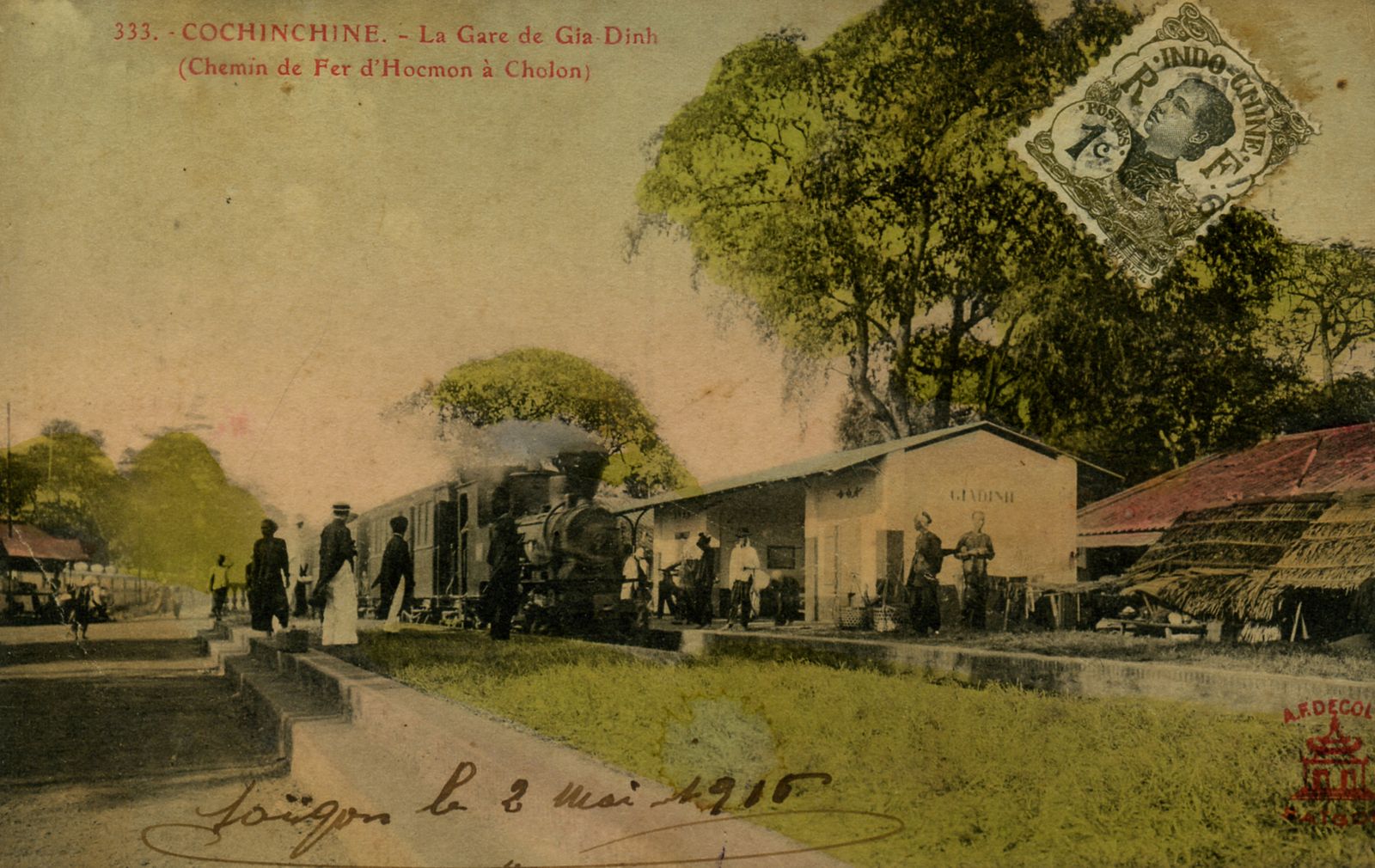 Tim Doling is the author of the walking tours book Exploring Ho Chi Minh City (Nha Xuat Ban The Gioi, Hanoi, 2014). For more information about Saigon history and Tim's books visit his website, www.historicvietnam.com.

[Photos courtesy of Tim Doling]
---
Related Articles:
---