Poets ponder flowers, aristocrats paint ceremonial masks, and courtesans gather lotus flowers in wooden boats, all while fragile threads of steam uncoil from ceramic pots of tea.
The packaging on this set of teas takes inspiration from the courtly affairs that took place at Hue's Thái Bình Lâu Pavilion, or Royal Reading Pavilion. Kris Nguyen, a Vietnamese graphic designer, created the Ngự Trà - Royal Tea set as part a project for his industrial fine arts degree at Ton Duc Thang University. The laquer-esque style depicts concubines, an emperor and queens gathered at the pavilion in preparation for a chrysanthemum banquet.
After its construction in 1919, the Nguyen emperors would use the ornately decorated pavilion for reading and resting. It was one of the few places in the Imperial City to go undamaged during the wars of the 20th century and remains a popular tourist attraction today.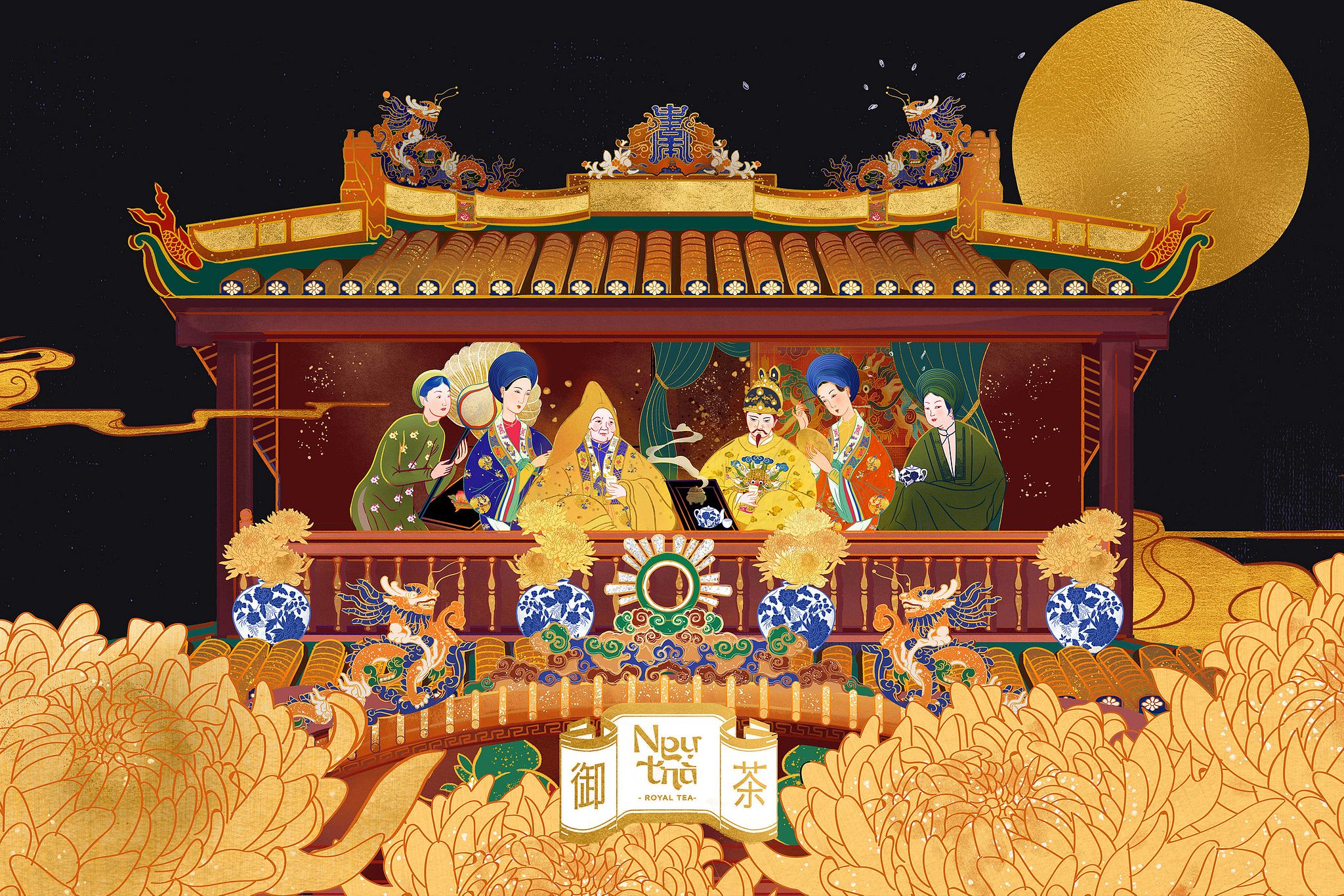 Nguyen writes on his Behance page: "Hue's royal culture is one the biggest cultures in Vietnam, but it hasn't been well-known. In this project, I want to bring the royal culture to be more familiar to the people in Saigon. [sic]" He elaborates that he drew inspiration from "the Trinh Minh palace, where the royal concubines live in, the Can Thanh, where the empire stay, and the Dien Tho palace, where the queen mother stay." The design of the lotus and jasmine tea was inspired by Tinh Tam Lake and Co Ha Garden in Hue.
Take a gander at the tea sets that were released during this past year's mid-autumn festival: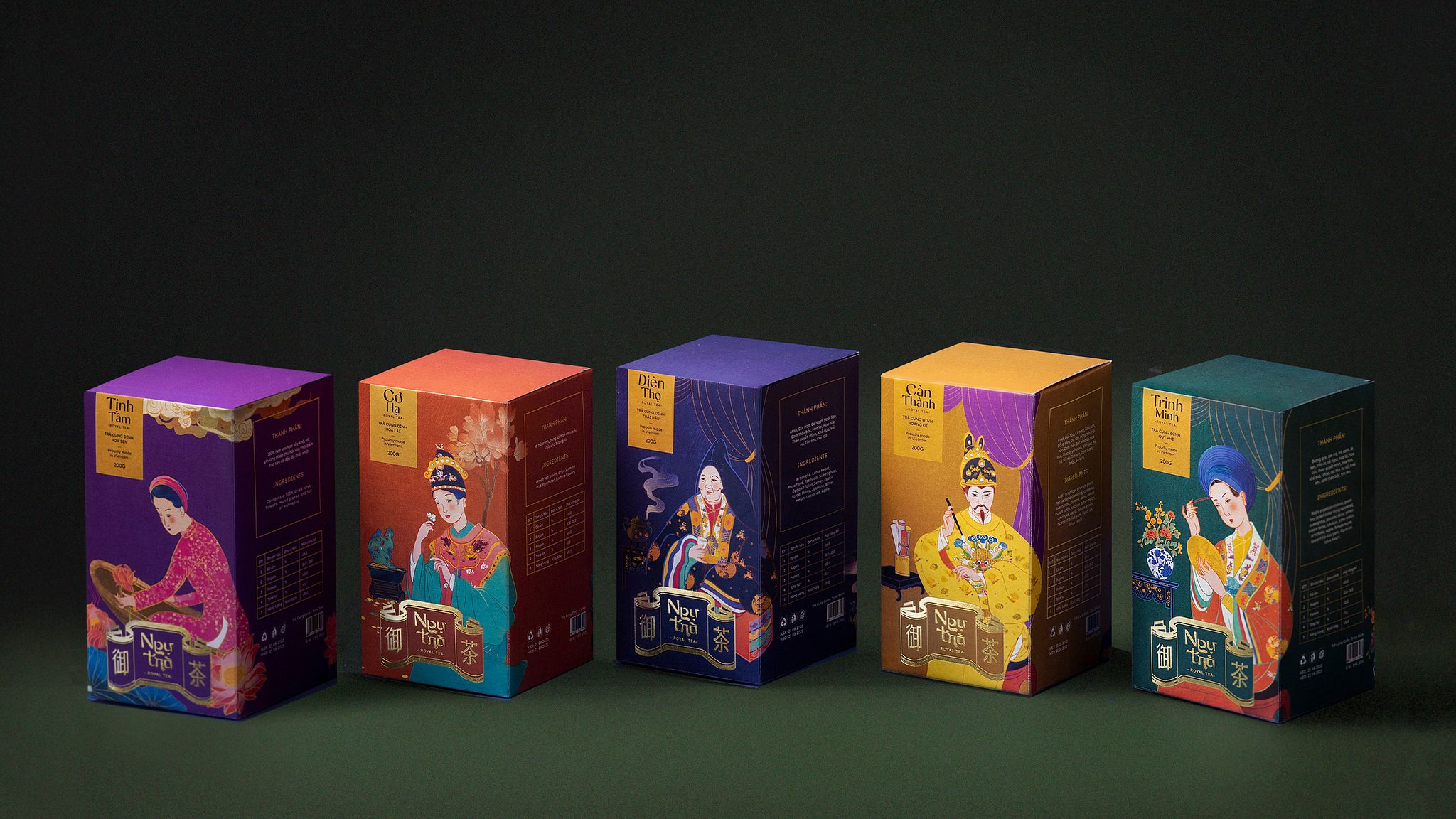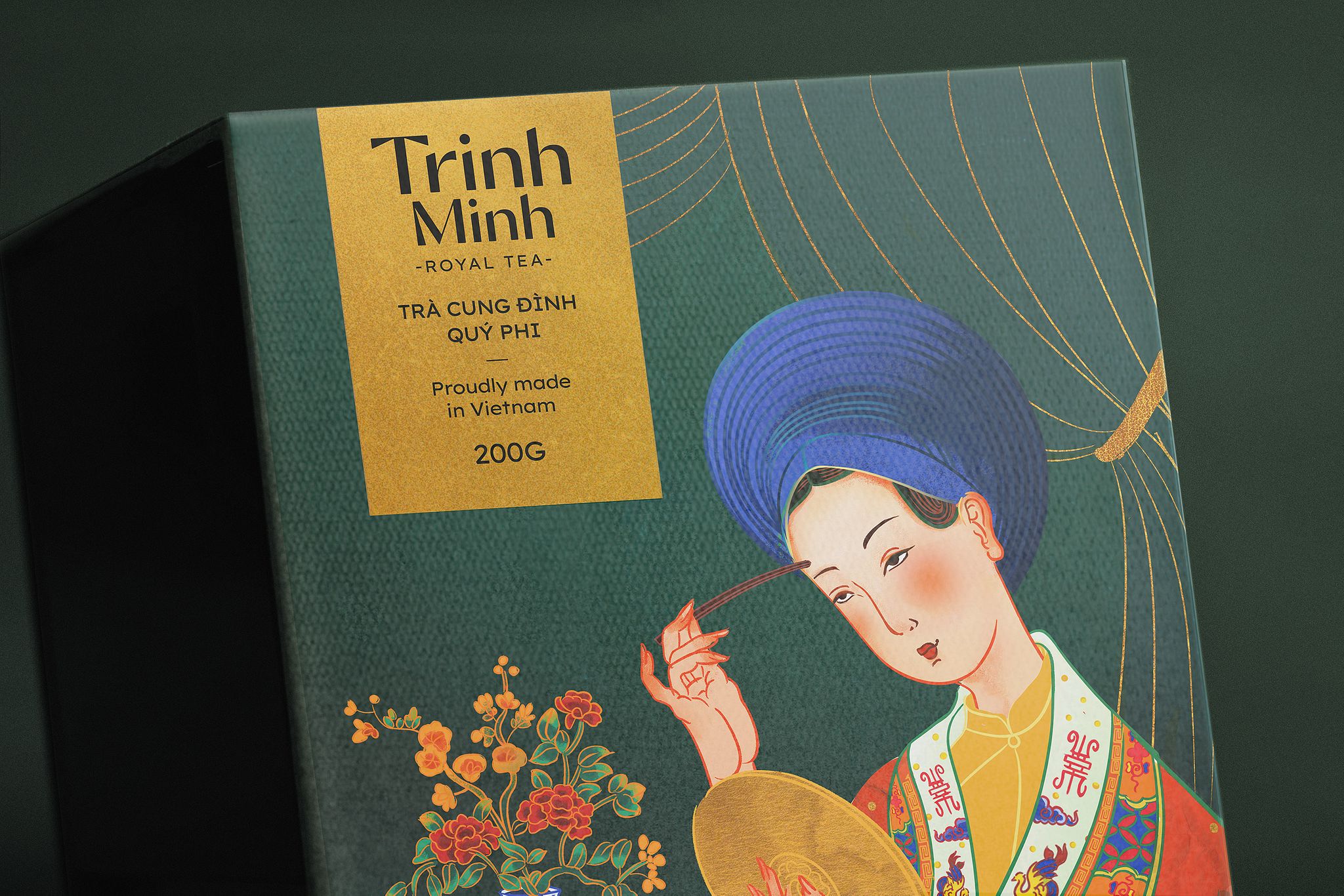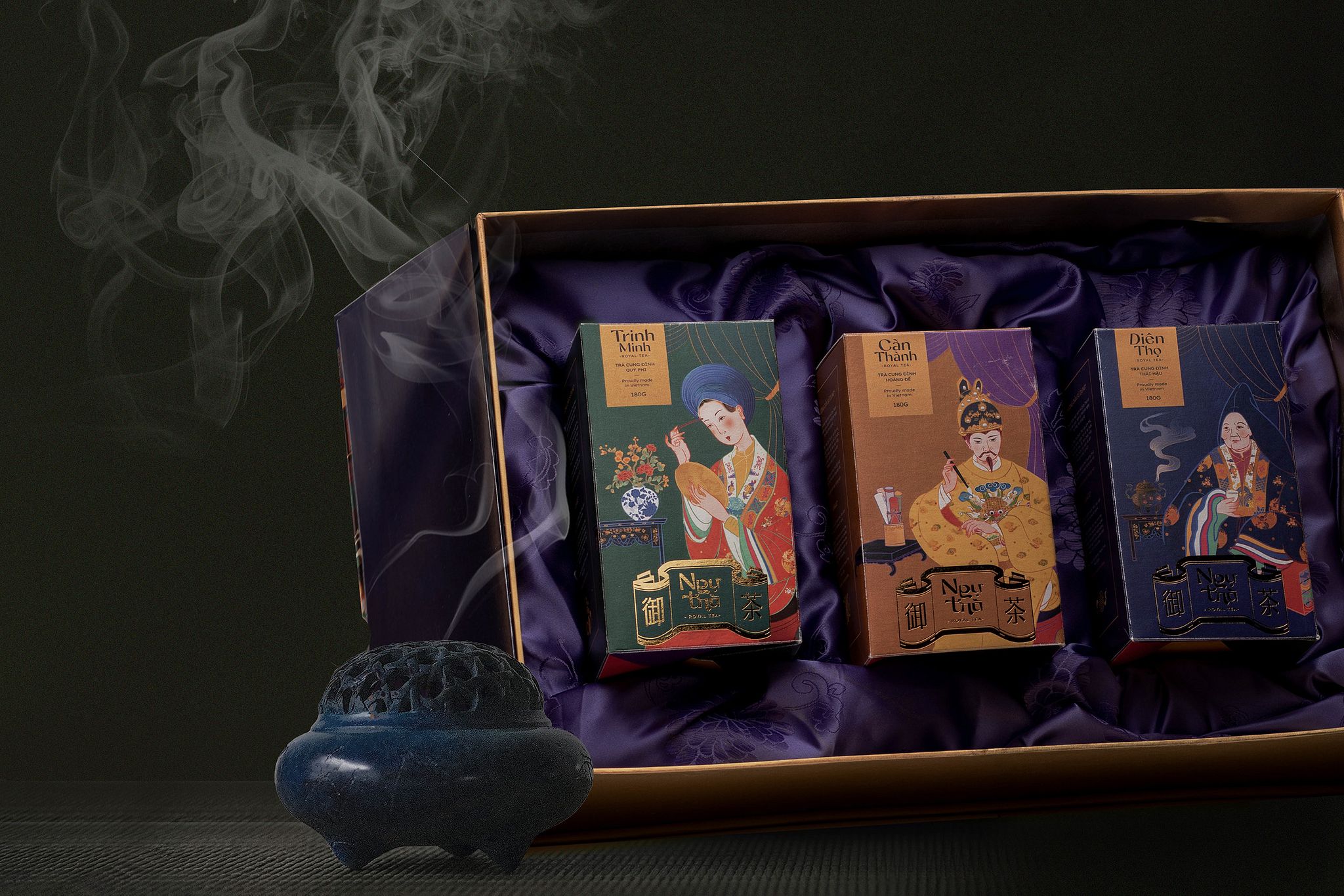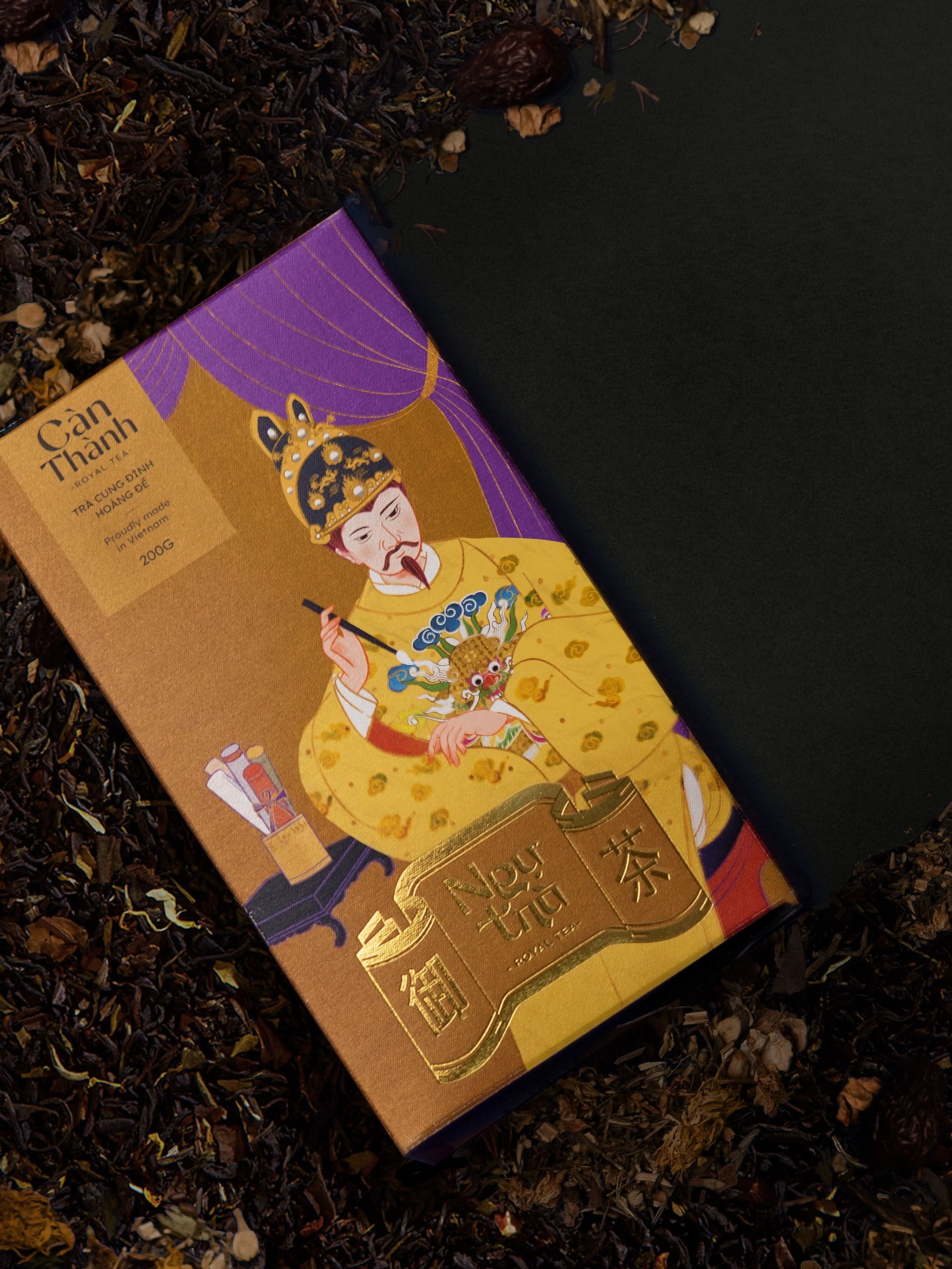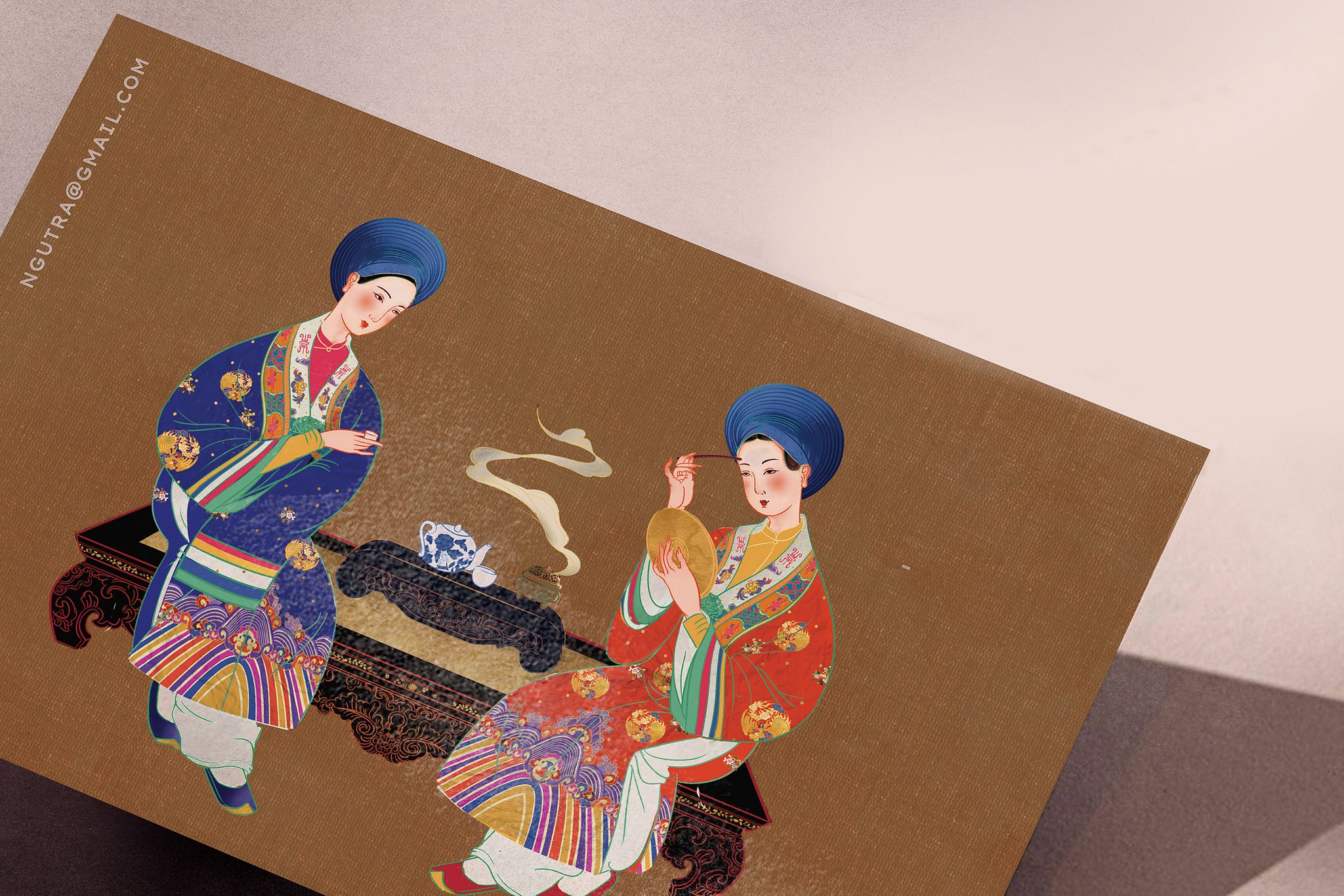 [Photos via Kris Nguyen's Behance]