After three successful releases of the Saigon Artbook, the team held a launch event at The Cube last Thursday to celebrate the 4th edition of the book that celebrates local artists.
Fans packed the house to see the works of Thanh Xinh, Sarah Patterson and Crazy Monkey. Each floor of The Cube acted as separate galleries for each artist and had their own distinctive feel.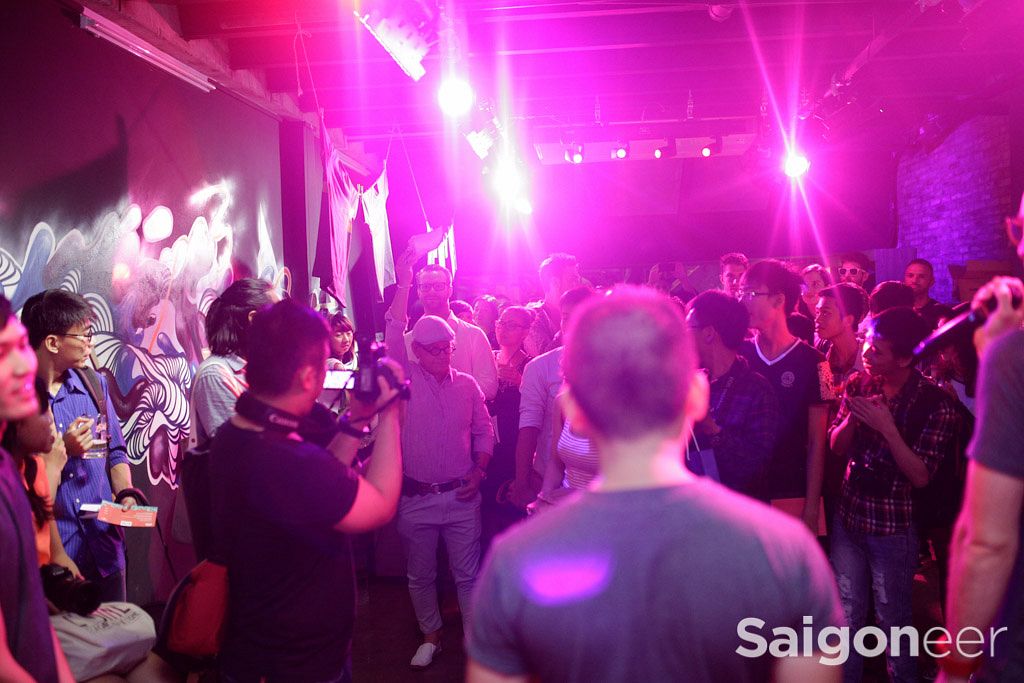 Saigon Artbook's resident DJ, Dan Nguyen, lit up the turntables, playing an original mix of melodic electronic tracks before yielding the decks to DJ's Francis and Nhan for the remainder of the night.
All guests received a limited edition copy of the Saigon Artbook (a PDF version here).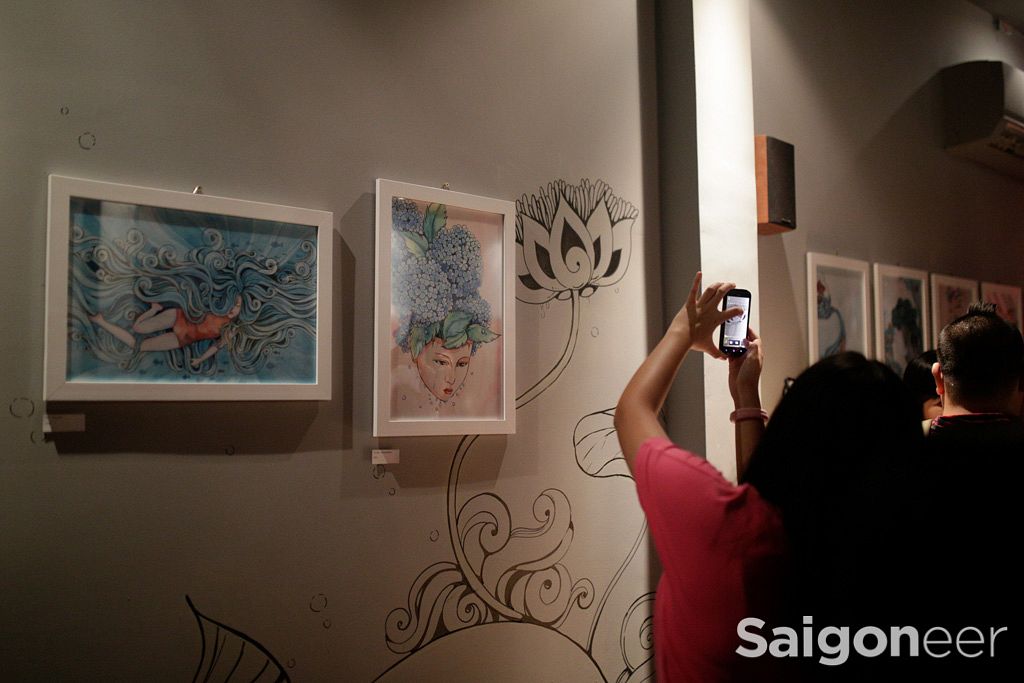 We're planning another edition for October so if you missed this party, follow us on Facebook for updates!