The annual Smithsonian Photo Contest is wrapping up, and, of the 60 finalists, five are Vietnamese photographers.
In its 12th year, the contest received over 26,500 submissions from 93 different countries across six categories - natural world, travel, people, Americana, altered images and mobile.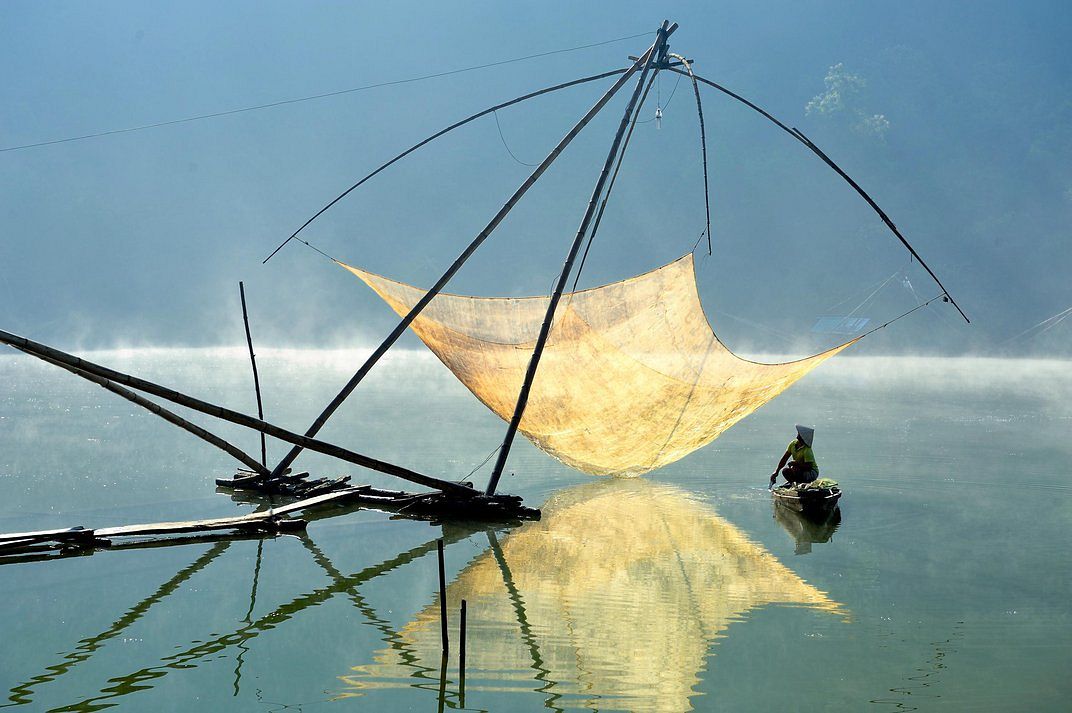 Finalist: Travel | Photograph by Hoang Long Ly – A fisherman checks his net in the early morning. At night, the fishermen of Tuyen Lam Lake lower nets into the water and turn on lights above them to lure fish. (Lam Dong, Dalat, March 2014. Nikon D700).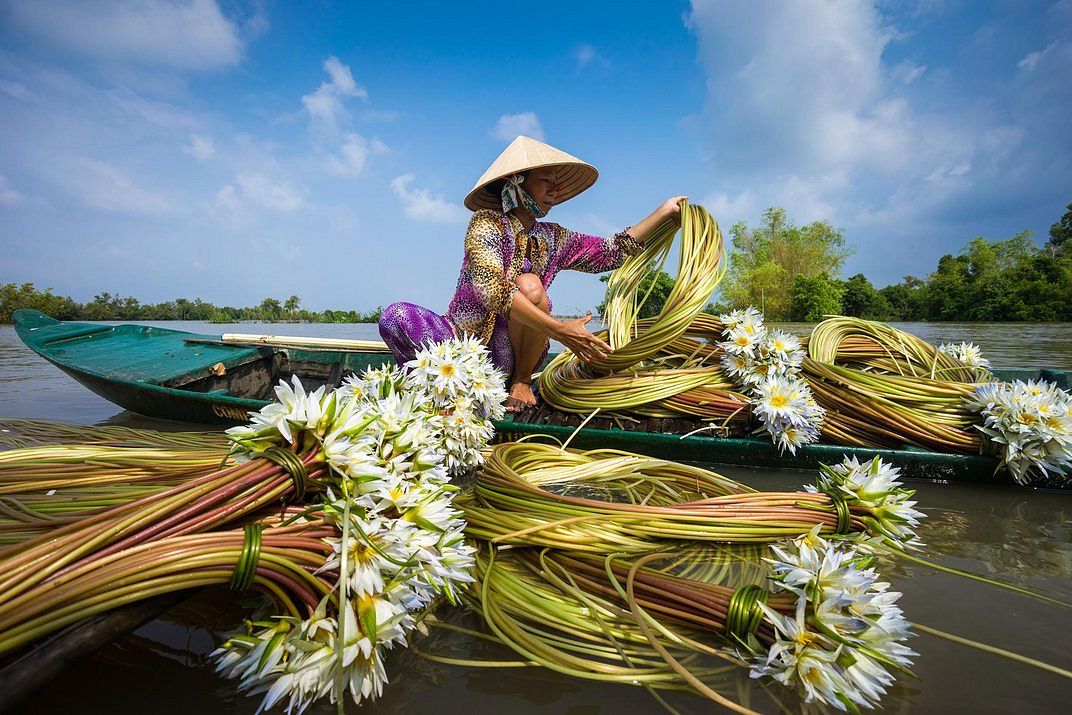 Finalist: Travel | Photograph by Nhiem Hoang. A woman collects water lilies. "During the floating season in the Mekong Delta, wild water lilies grow everywhere in rice fields covered by water. They become a traditional food for people living in this region and are processed into special dishes such as salad and sour soup with fish," says Nhiem Hoang. (Chau Doc, Mekong Delta, Vietnam, October 2014, SONY ILCE-7R).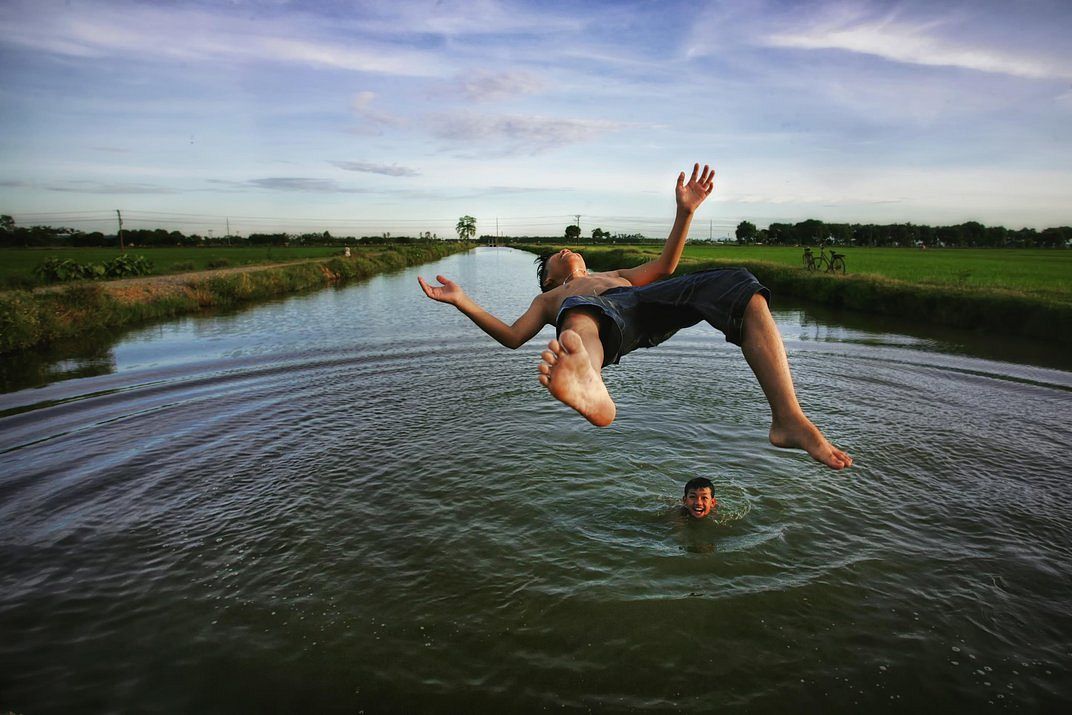 Finalist: People | Photograph by Viet Phuong Tran. Two boys jump into a river near Nghiem Xuyen village, Vietnam, in the late afternoon. (Hanoi, Vietnam, August 2014, Canon EOS-1Ds Mark II).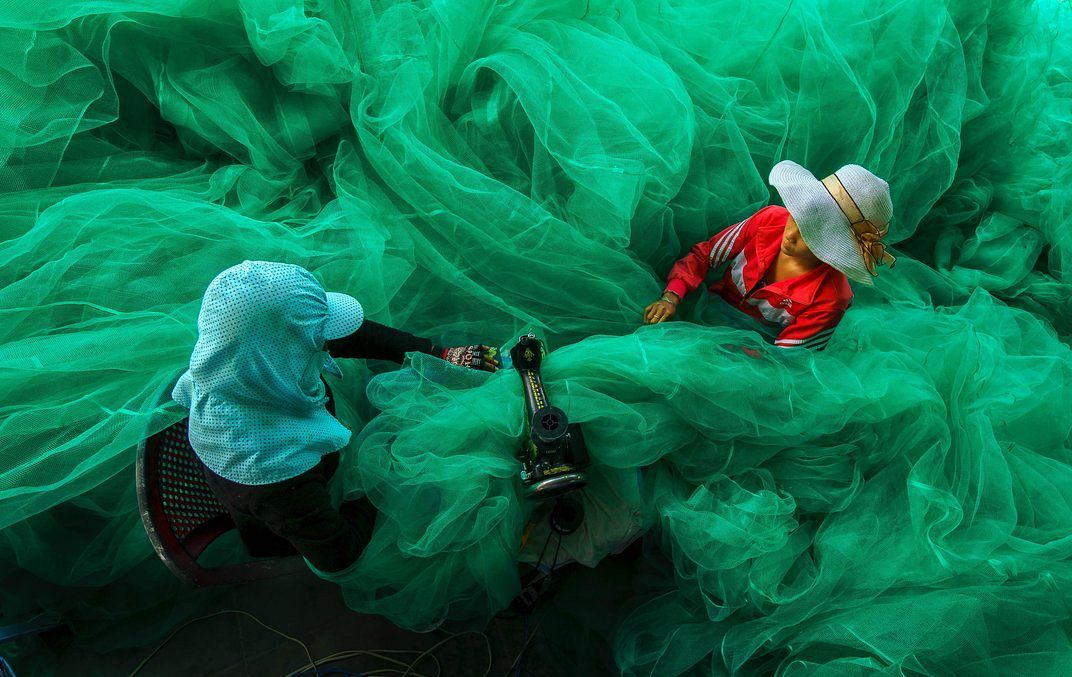 Finalist: People | Photograph by Pham Ty. Women of a small village near Vinh Hy Bay, Vietnam, sew a fishing net while their husbands fish. (Bergama, Izmir, Turkey, May 2012, Nikon D300).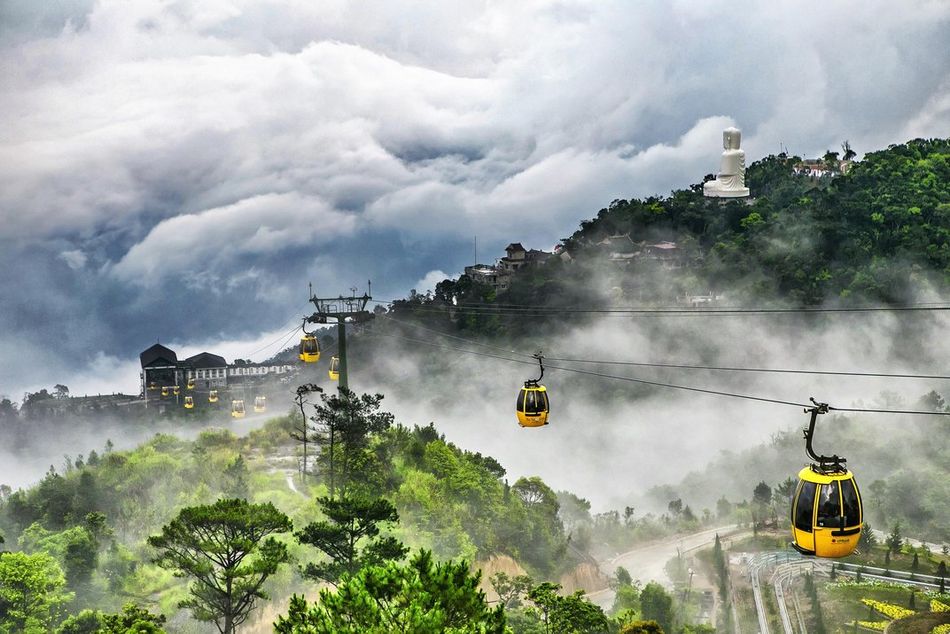 Finalist: Altered Images | Photograph by Trang Nguyen. Mist blankets Ba Na Hill Station in Da Nang, Vietnam. The Ba Na Cable Car holds the world record for longest and highest non-stop single-track cable car. (Da Nang, Vietnam, April 2014, Canon EOS 6D).
Head over to the contest page to cast your vote. Winners will be announced on March 31.