The international Latin hit will be performed live in Vietnam this July.
It's extremely difficult at this point to find somebody on Earth who hasn't heard Despacito. Released in January 2017, the reggaeton and Latin pop single by Puerto Rican duo Luis Fonsi and Daddy Yankee is basically the most successful song ever in music history.
The bouncy earworm topped the chart in 47 countries and climbed atop YouTube's list of the most watched music video of all time with five billion views. Vietnam and Asia are not immune to the infectious melody of Despacito either, as the song can be heard in literally any venue, from nightclubs to convenience stores to school canteens.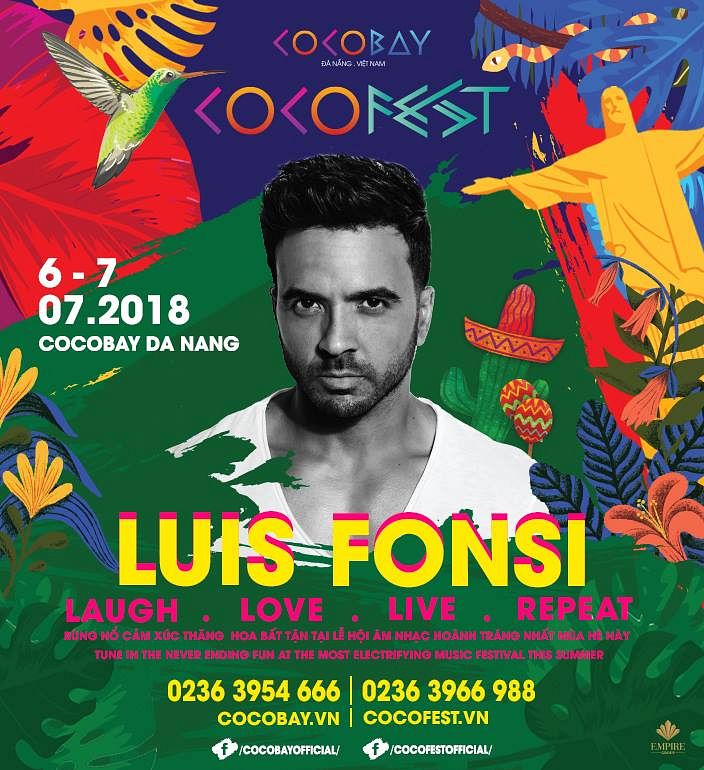 Despacito also spawned numerous parodies and covers: in Vietnam, YouTuber Tài Smile came up with a Mekong Delta-style remix of the hit, complete with paddy fields and bolero melodies. The Malaysian government, however, wasn't so thrilled by the song and banned it from state radio, citing "sexually inappropriate" lyrics.
Now, more than a year later, Vietnamese fans of Fonsi might be overjoyed to hear that the Puerto Rican heartthrob is bringing his smash hit to Vietnam. He will be performing as a special guest at the upcoming music festival Cocofest in Da Nang this July.
According to the festival's official website, activities will occur on two days from July 6 to July 7, but the Latin singer will only perform in the evening of July 7. The event is held at Cocobay Beach in the city, where Fonsi will be joined by several local musical acts and DJs.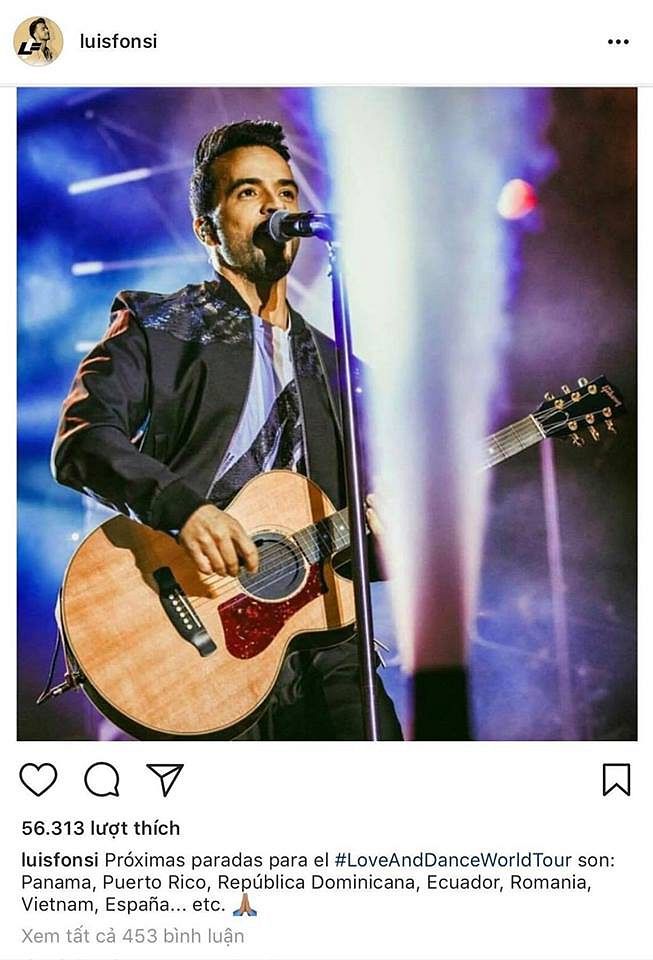 It appears that Vietnam has been on the radar of Luis Fonsi for a while. Back in May, the singer posted a photo on his personal Instagram account with a caption that includes Vietnam as one of the next stops on his Love and Dance World Tour. His appearance at Cocofest is not part of the tour, but this is a sign indicating that the festival will not be the last time local fans can see Fonsi in the flesh.
[Top photo via VnExpress]
---

Related Articles:
---