Last weekend, Heritage Space and Ơ Kìa Hà Nội held the exhibition "In Art We Trust" — a collection of propaganda art on gender equality — at the Goethe Institute.
The exhibition featured the top 40 artworks from a contest with the same name that Heritage Space, Ơ Kìa and Wise held last year. Through the propaganda artwork, the organizers hoped to raise awareness on gender equality.
The artists came from all over Vietnam, with ages ranging from 9 to 68. Each piece focuses on a different aspect of gender issues, such as social norms, traditional pressures, or gender imbalance.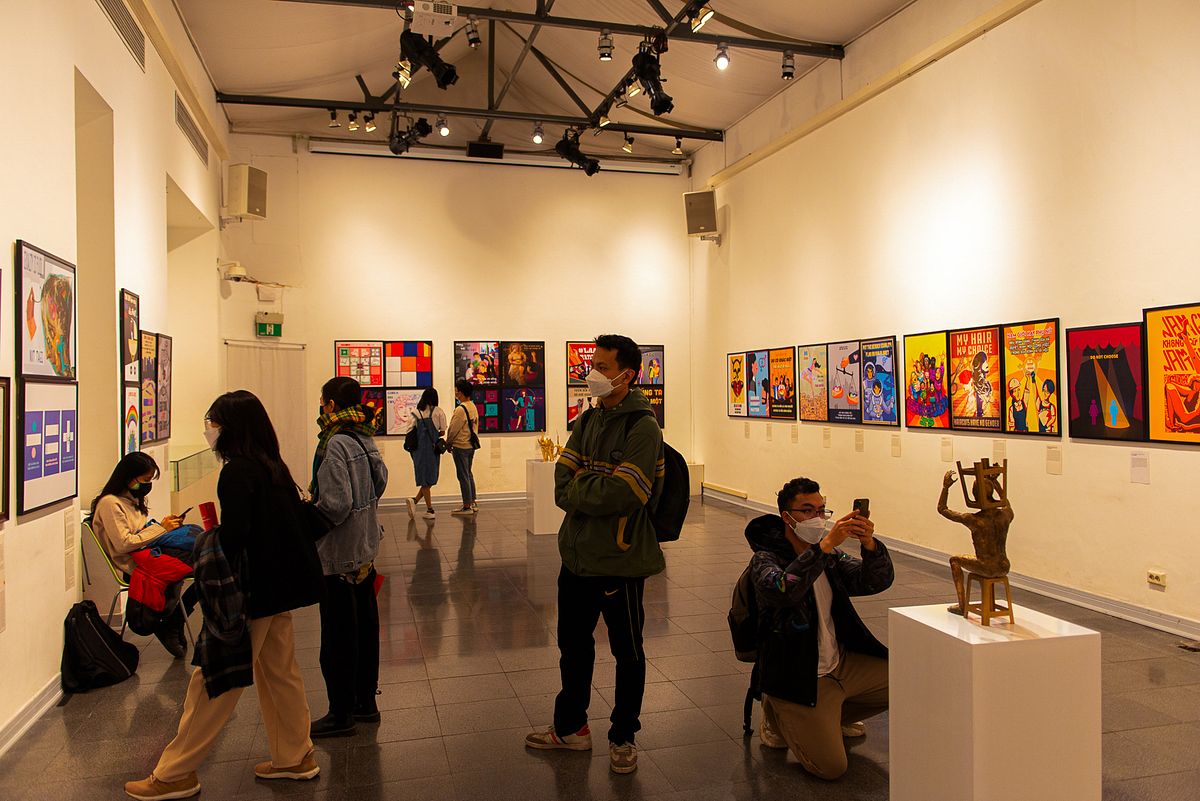 At the exhibition, Phạm Tuyên, a video maker, told Saigoneer that he visited with a lot of curiosity: "Recently I've heard a lot about gender equality so I want to find out more." Gender issues can be a sensitive subject, yet to Tuyên, "The messages here are straightforward and genuine. I feel comfortable, without any heaviness at all."
Another visitor, Mai Kim Oanh, a student at Hanoi University, said that she was surprised and happy to see that most of the artists are very young, "because it shows that the youths today are more interested in social issues, especially in gender inequality. Each artist here has a unique view on the issue and they use their wonderful imagination to support equality."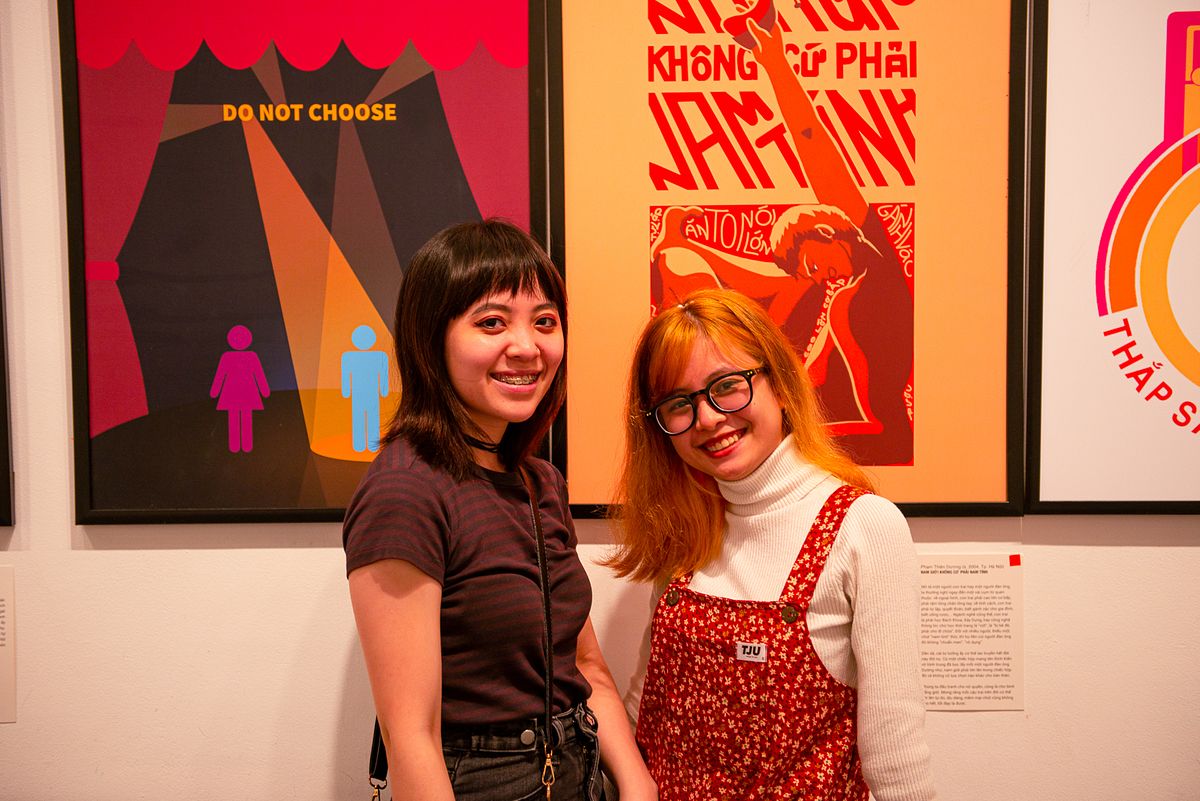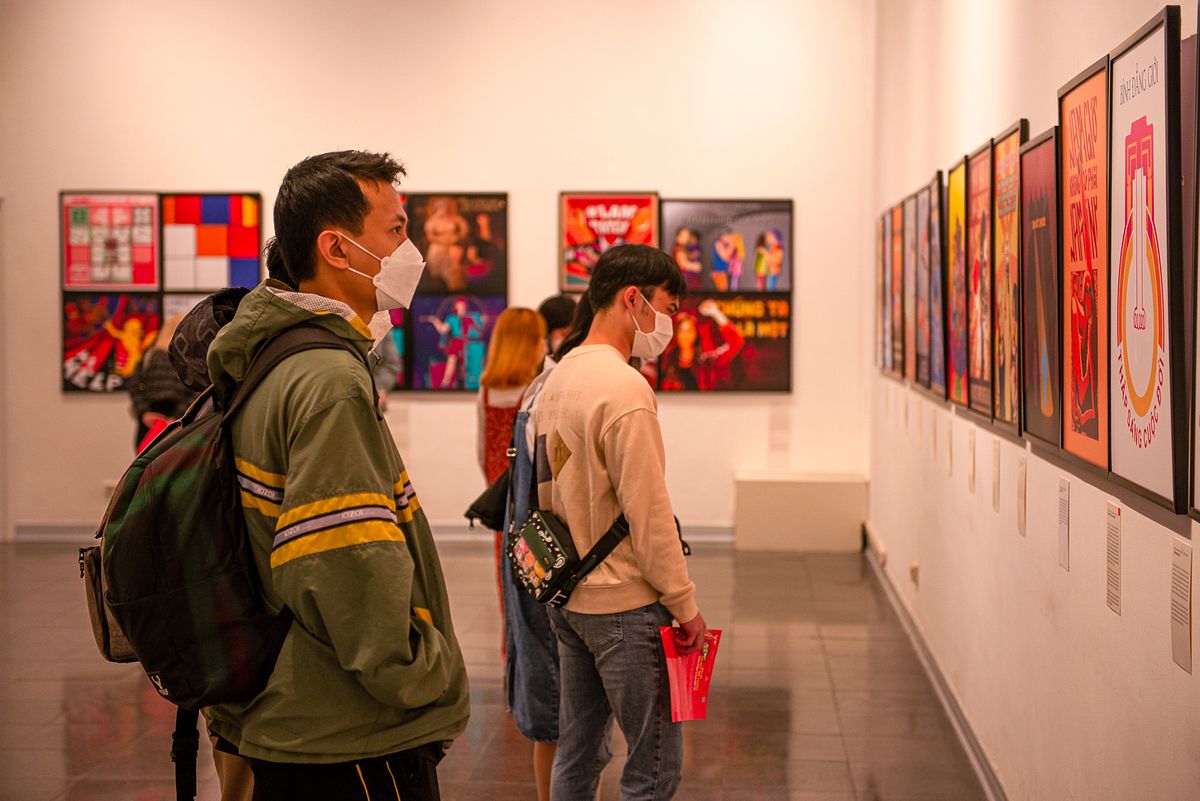 For Nguyễn Lê Thảo Chi, a recent graduate of the Diplomatic Academy, this exhibition felt personal. She came from a small town in Quảng Bình Province, where her community still perpetuates a lot of sexist notions. "I usually have to face prejudice such as: 'why should a girl study so much, no one will pursue you.' Or 'girls will never be able to climb high or do things that boys can do,'" Chi recalls.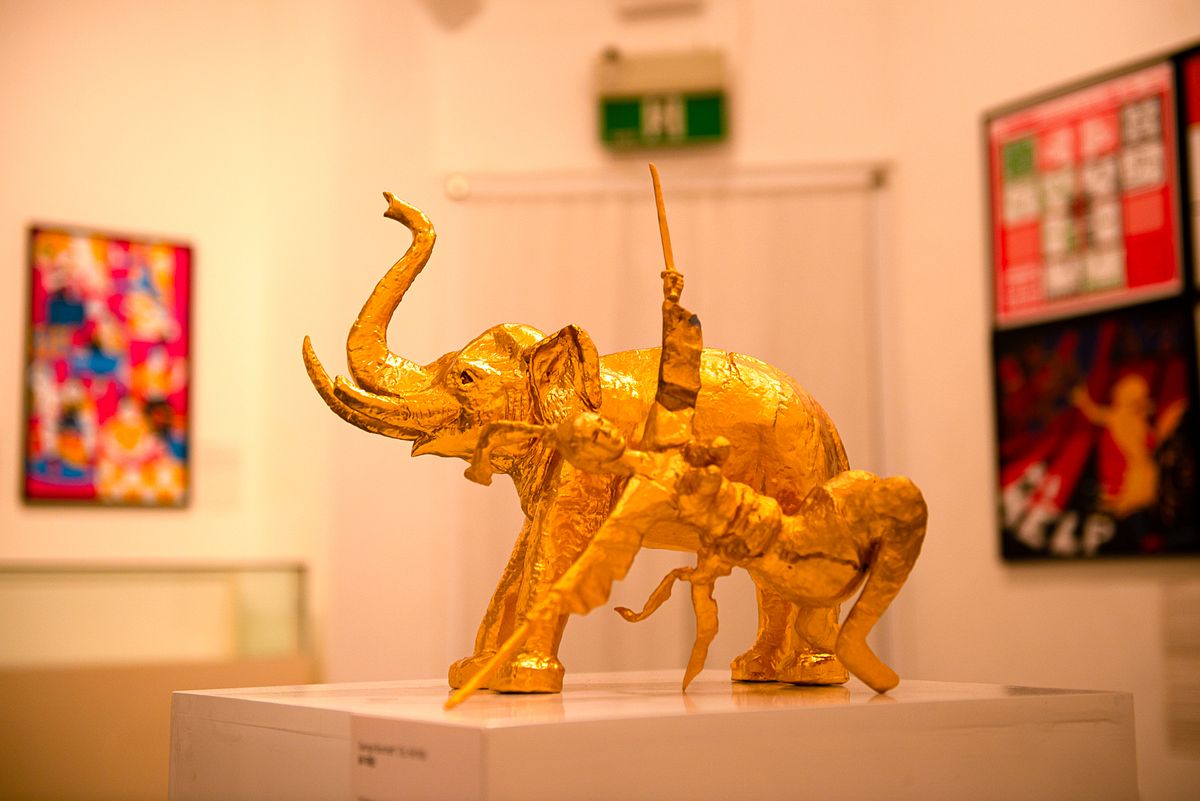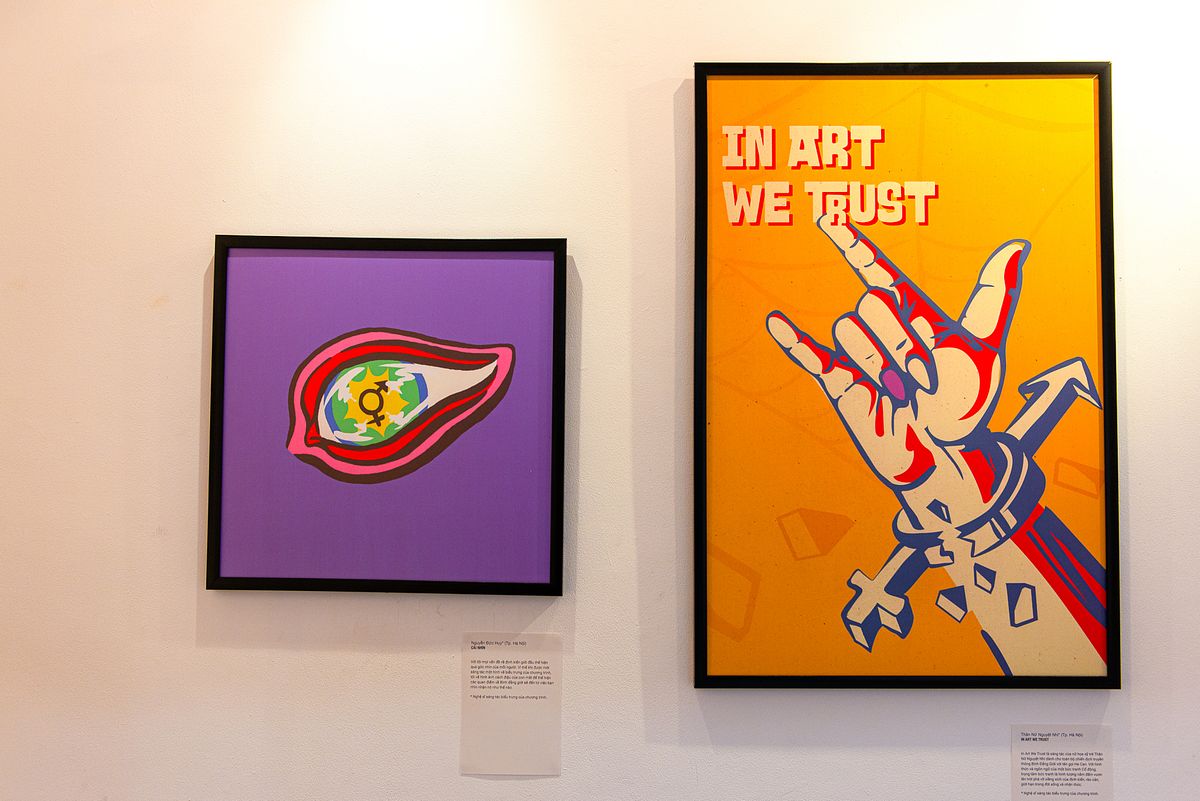 "So I see the problem, especially in rural areas, is that people lack awareness. They have not been exposed to more liberal thoughts so they harbor such prejudice. And exhibitions like this bring new points of view, and hopefully change some perspectives and stereotypes that society pushes on not just men and women, but also the LGBT community. That's why I came here."