For the last two years, a few remote hẻms in District 4 have slowly been covered in the city's most adorable graffiti.
If you're searching for living proof that age is but a number, look no further than 75-year-old Nguyen Van Minh, who has dedicated most of his free time in recent years to beautifying the walls of hẻms 62 and 64 off District 4's Nguyen Khoai Street.
In a recent feature, VnExpress takes a look at some of Minh's best creations and his thoughts on street art. Minh went to the University of Fine Arts in Saigon, but his studies were disrupted by the war. After those trying years ended, he took a job teaching, but his passion for the paintbrush remained and still does today.
"Two years ago, I tried to paint [the walls] in the hẻm where I live because they looked boring and filthy," he shared with VnExpress in Vietnamese. "Pretty much all the residents loved it so I continued [painting]."
Minh's busiest period is during the weeks before Tet, when many locals wish to give their homes a facelift.
"Not only are the residents, but local authorities and my kids are also into the arts so they're completely supportive of my work," he added. "I don't force myself to paint every day, only when I have inspiration. But the closer we are to Tet the more I paint."
So far, Minh's artwork has received a warm welcome from District 4 dwellers and visitors alike, who sometimes help to cover his painting expenses. Minh's work stands out because of his use of bright colors and cheerful imagery. Most of the time, he also outfits the work with excerpts of poetry, song lyrics or even simple messages cautioning passersby against dangerous hẻm corners.
His favorite painting so far is Buc Hoa Dong Que (The Countryside), which features a predominantly yellow palette, as shown in the top photo. This particular piece alone cost him VND400,000, mostly for paint and other art supplies.
"Until now I've completed 40 pieces in the hẻm in the neighborhood," Minh said. "My health is pretty decent right now so I will keep on painting until I can't anymore."
Take a virtual walk down Nguyen Khoai's beautifully painted hẻms through the photos below: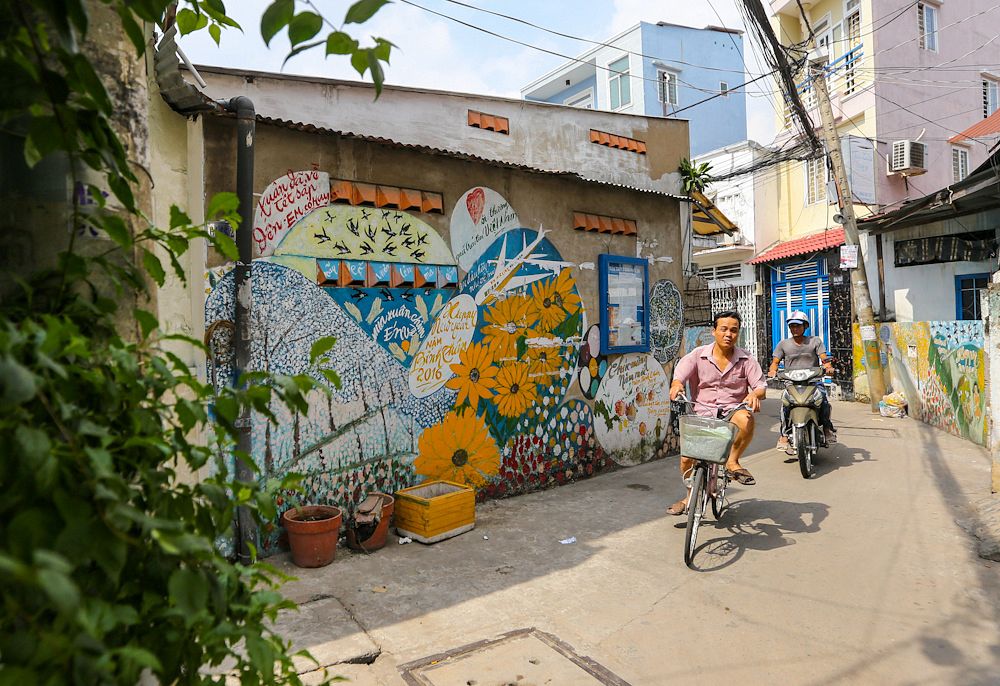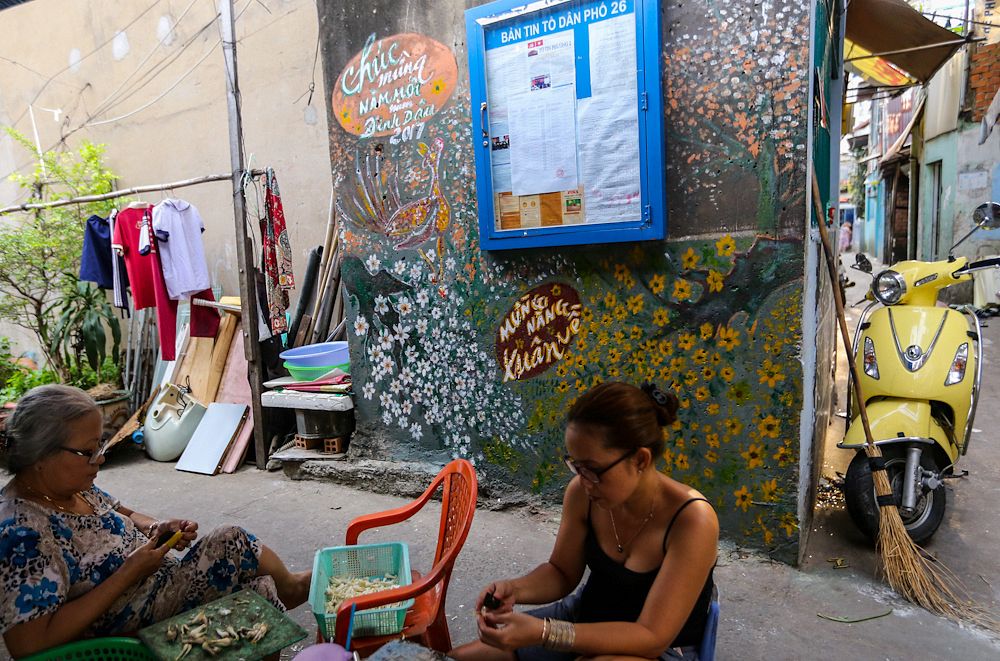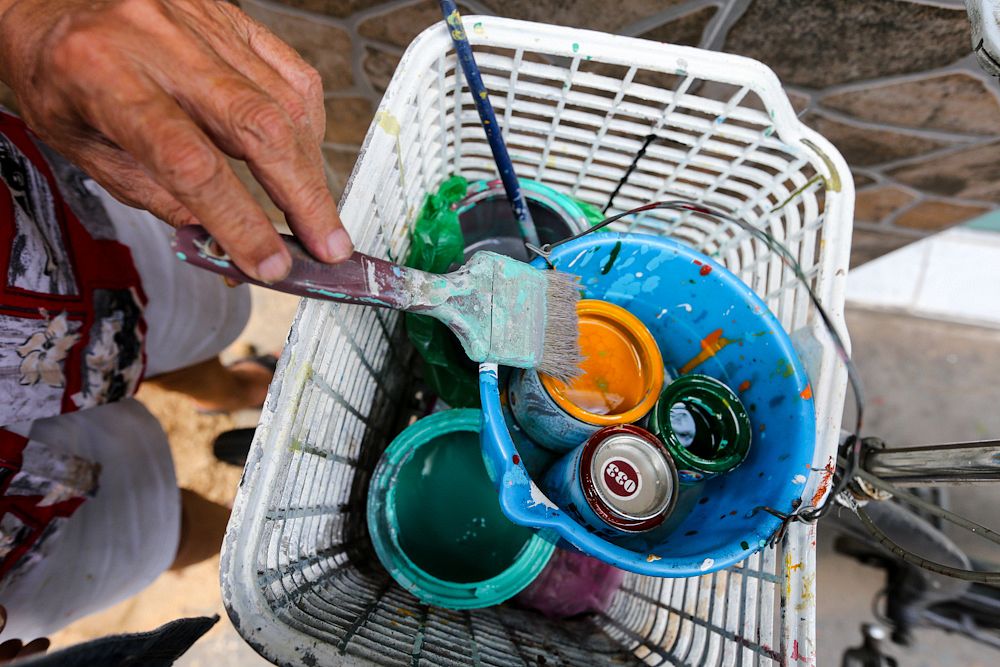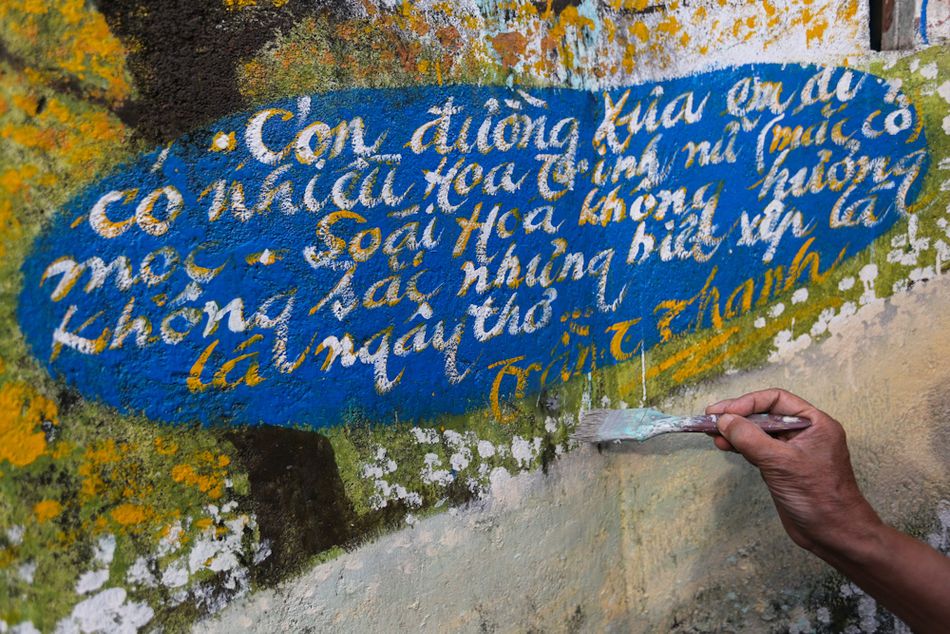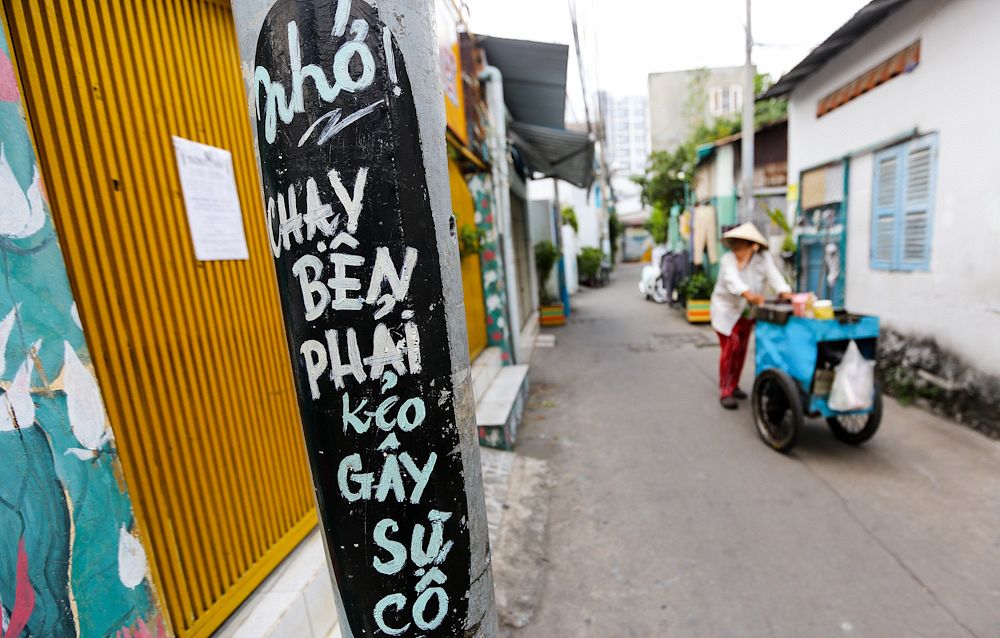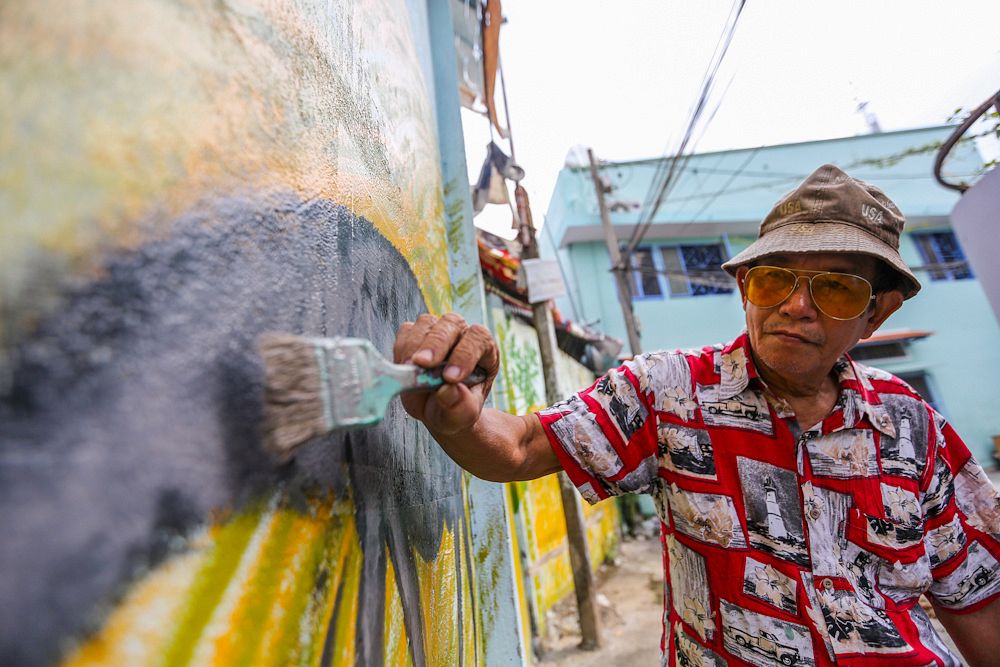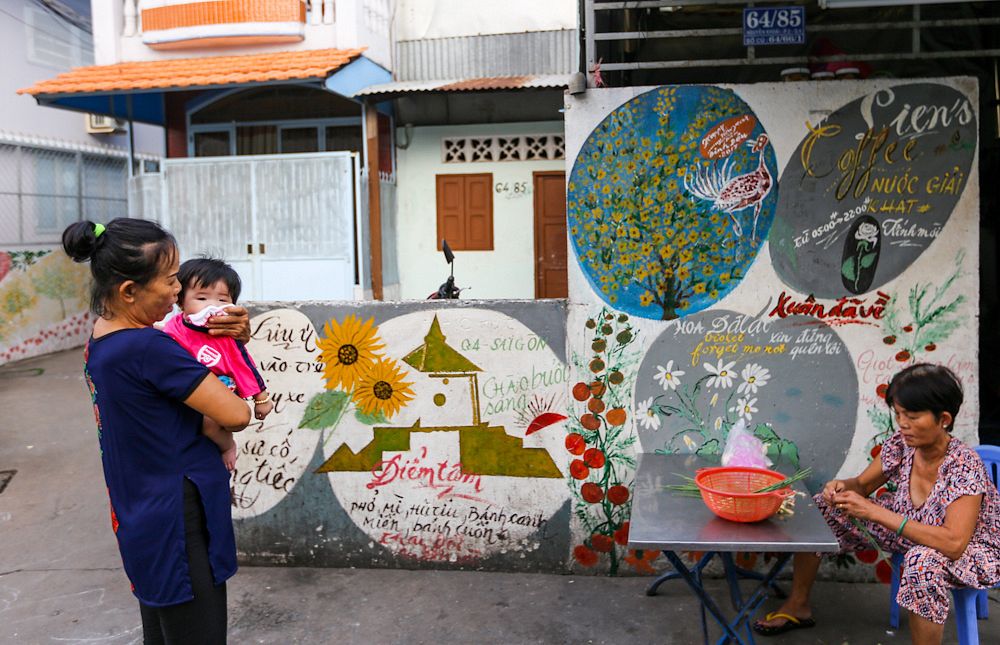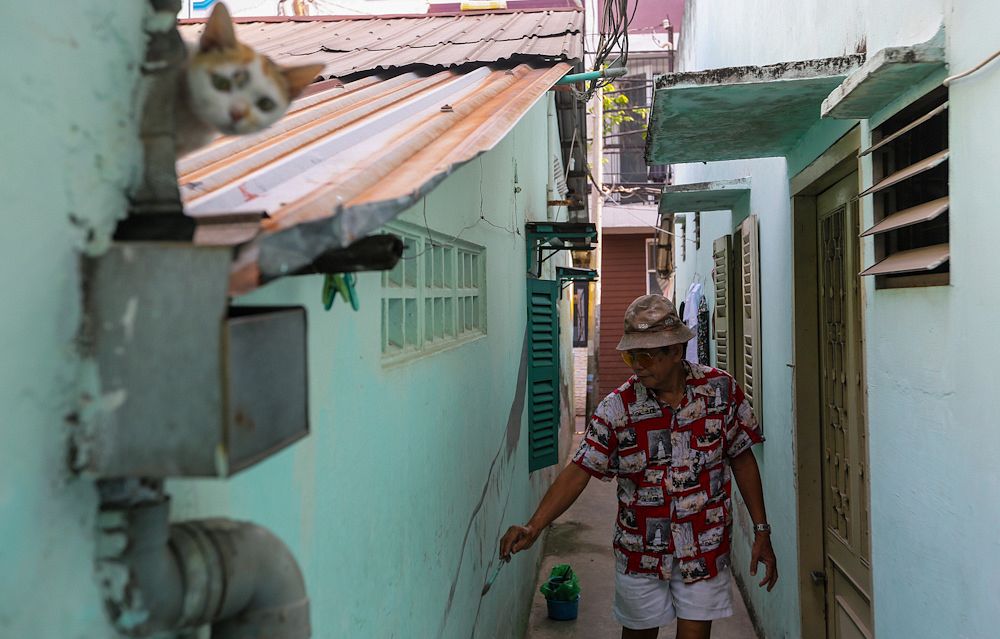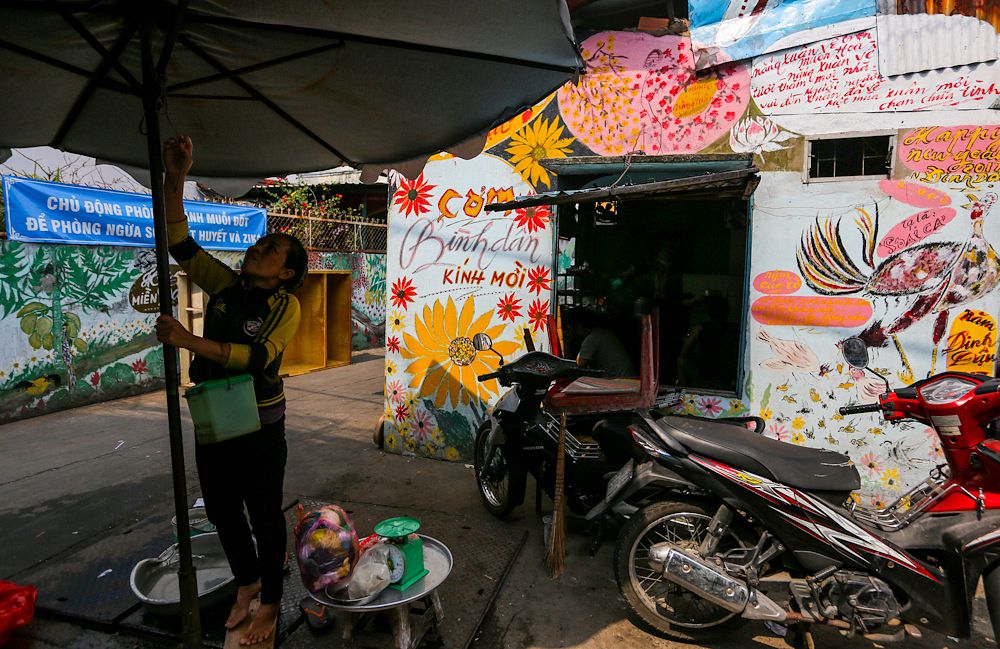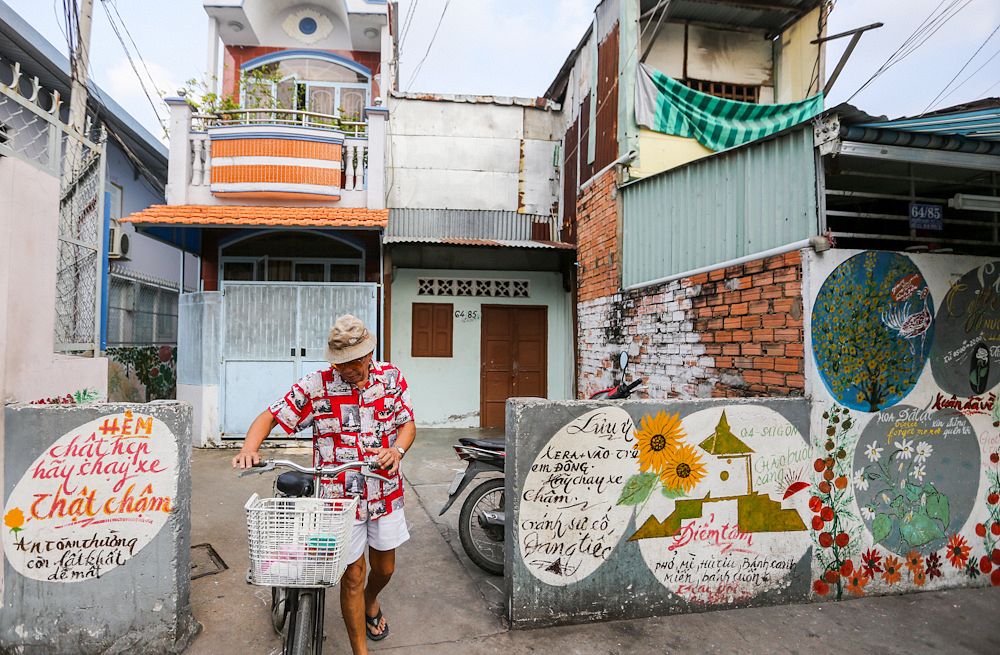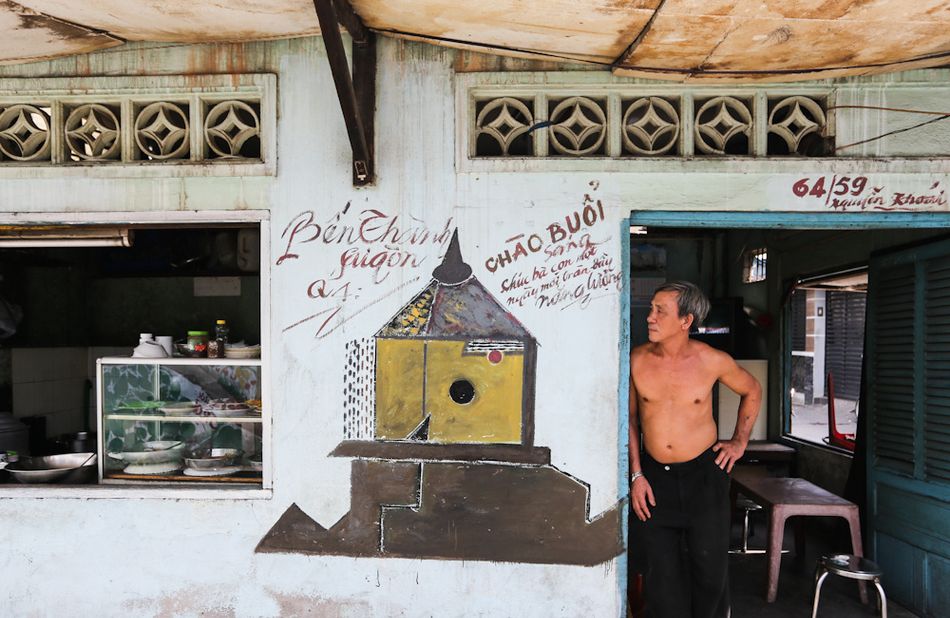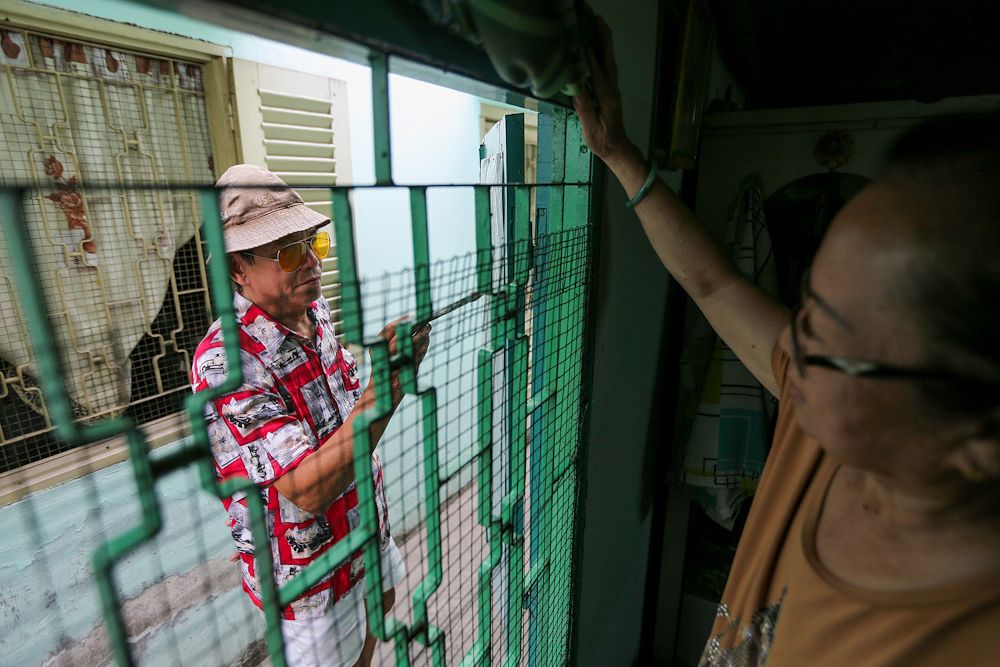 [Photos via VnExpress]
---

Related Articles:
---