There are certain foods in life that take time to love. Mắm tôm, for instance, or mắm chưng. Any of the mắms, really. Durian, I'm told, is a wonderful fruit on the fourth or fifth try. And while some of us are raised on cháo lòng and phá lấu and chicken feet, for others the journey toward appreciation can span weeks, months, even years.
There are, on the other hand, certain foods that have you from the first bite. Such is my relationship to bánh xèo Phan Rang. Of the smaller bánh xèo variety, these golden-brown morsels pop up at a handful of venues around town and vary so subtly from their more generic counterpart that they do not get their just due. But much like mosquito-killing tennis rackets and rain ponchos, I can no longer imagine life without these small, handheld pieces of heaven or their accompanying sauces.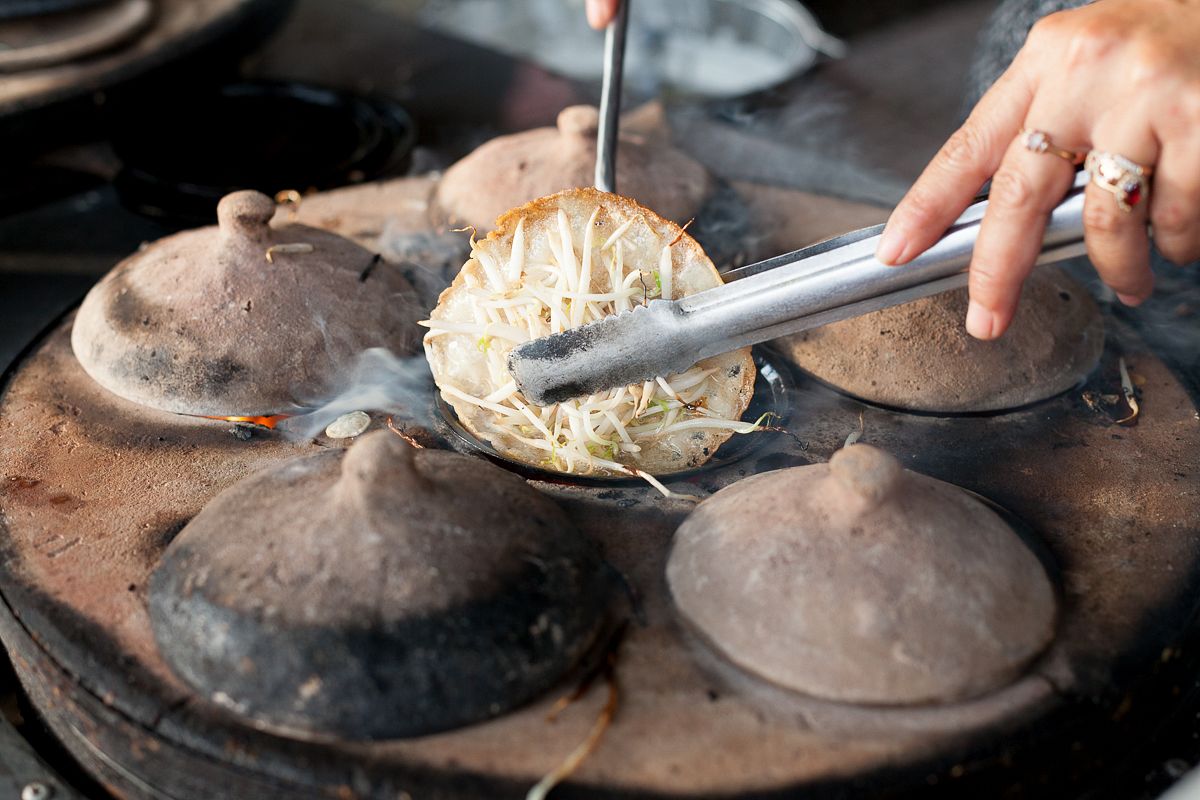 In the shadow of District 3's SCREC Tower, Quan Truc Bang holds some exceptional real estate along Nhieu Loc Canal. On one side, diners get a front-row seat to the kitchen, watching ladies covered head-to-toe as they tend to the bánh xèo griddle. On the other, motorbikes race by during Saigon's chaotic evening rush hour, but with ample sidewalk space to separate your table from the melee and a steady flow of traffic down Truong Sa, the experience is a pleasant one.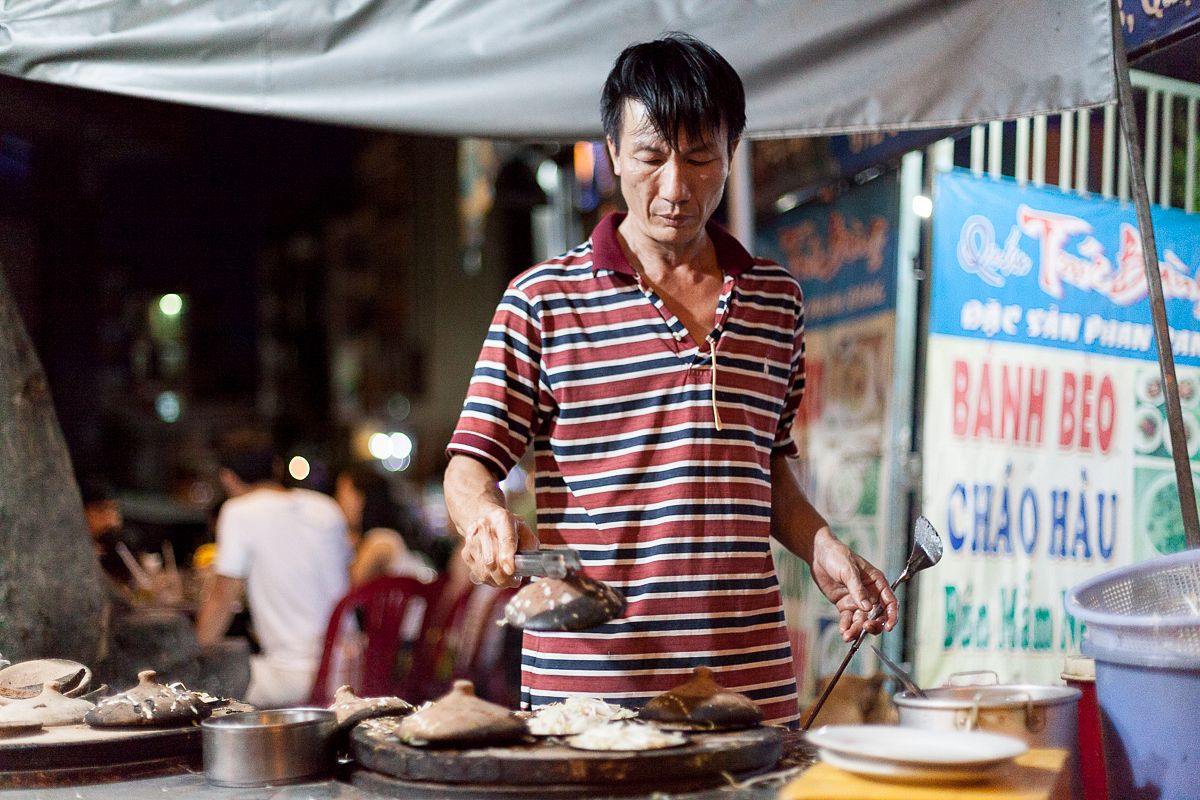 Truc Bang's own rendition of bánh xèo Phan Rang sticks to the traditional bánh xèo ingredients – pork, prawns and bean sprouts – but goes one step further than its other Phan Rang contemporaries in the sauce department. Specifically, the accompanying condiment combines the salty goodness of fish sauce, chilis for spice, and a bit of tomato to give the whole thing a bit of acidity. While the bánh xèo itself is a pleasant after-work meal, it's the sauce that sells it. Add to the above-mentioned condiment bánh xèo Phan Rang's requisite peanut sauce – in this case, a light, subtly sweet and slightly watery concoction – and you're good to go.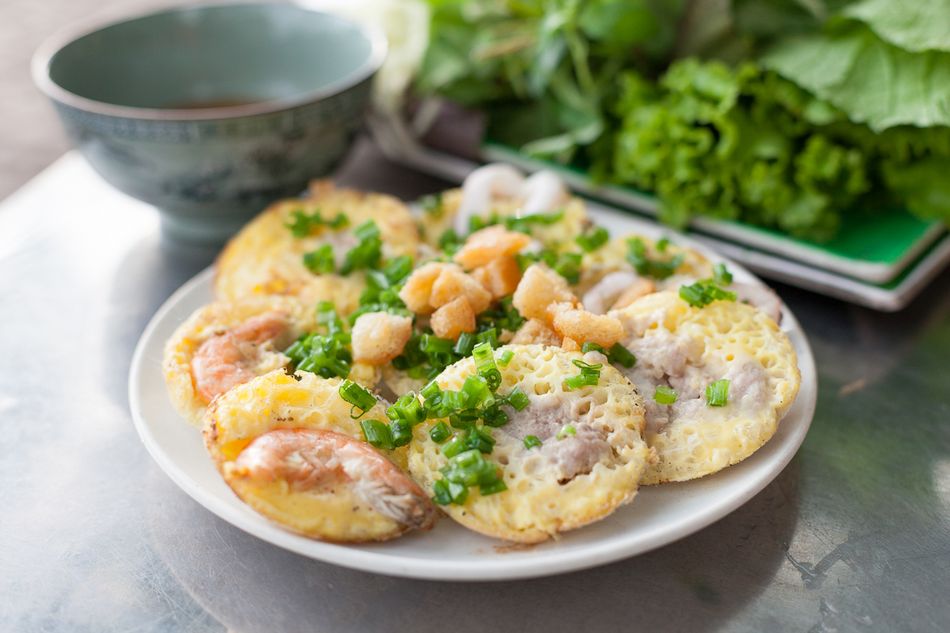 Beyond the bánh xèo, Truc Bang also serves Phan Rang's other specialty, bánh căn. These light, fluffy quail egg cakes are topped with pork, squid or shrimp as well as a sprinkling of green onions and some nicely fried croutons. Wrapped up in a lettuce leaf and dipped in the same sauces, they're a beautiful, slightly less greasy option.
While the venue has both indoor and outdoor seating, you'll find the best experience in the open-air dining room. Though rush hour can be a fight, if you manage to make it to this section of sidewalk, you will be gloriously rewarded.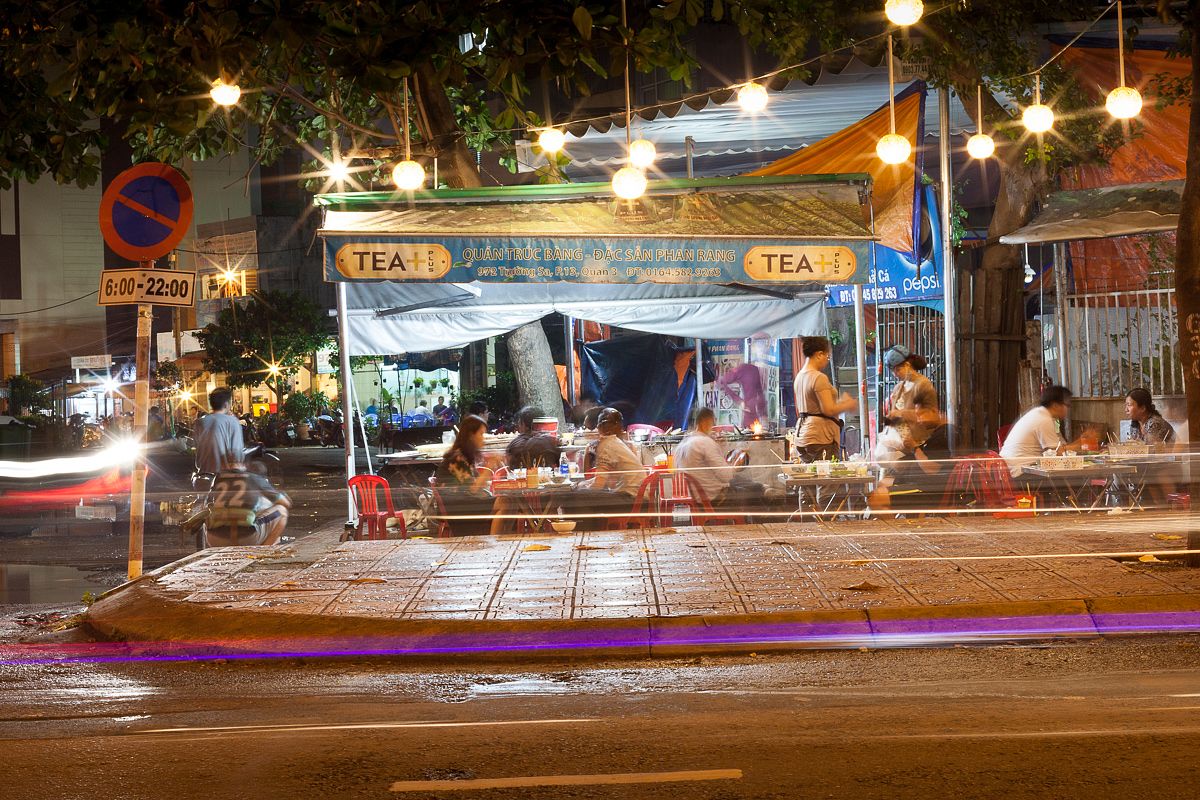 Quan Truc Bang is open from 5pm-10pm daily.
To sum up:
Taste: 4/5
Price: 5/5
Atmosphere: 5/5
Friendliness: 4/5
Location: 5/5
Dana is 70% caffeine, 50% fish sauce and hasn't taken a math class since 2004.
Quan Truc Bang
972/6 Truong Sa, Ward 13, D3

---

Related Articles:
---