In the age of the internet, we go back and forth about everything, including whether or not the most important meal of the day is, in fact, important. While members of the medical profession continue to debate the merits of breakfast, however, Saigon is full of early-morning delights, from mouthwatering cơm tấm to bowls of phở and quick-and-easy bánh mì. For a departure from your average morning meal, however, look to a more elusive regional dish: Phu Yen's bánh canh hẹ.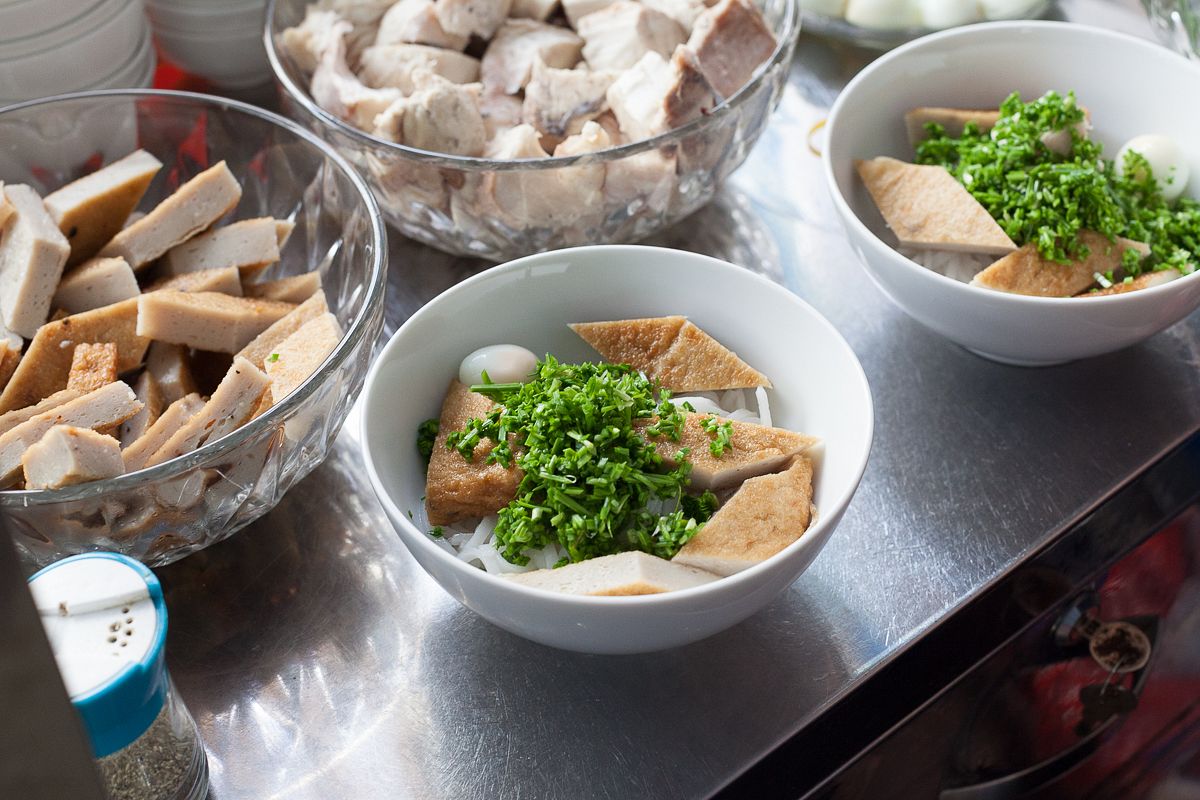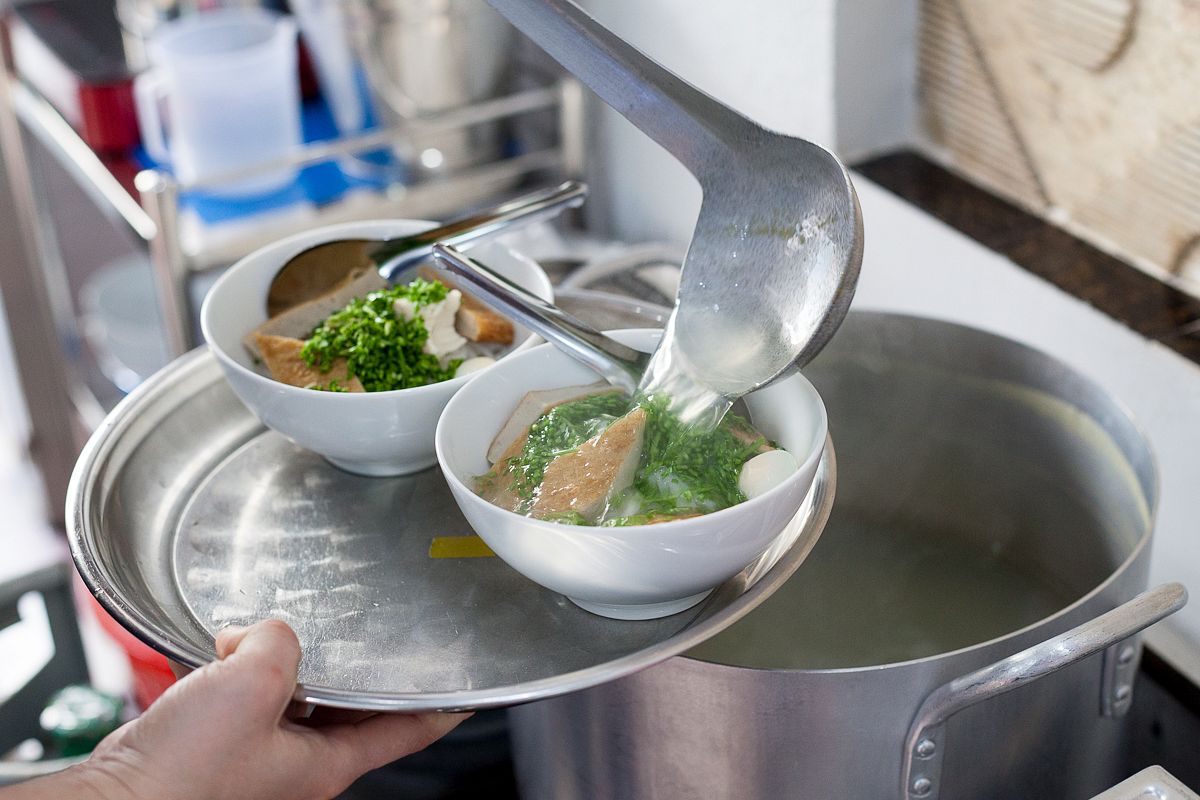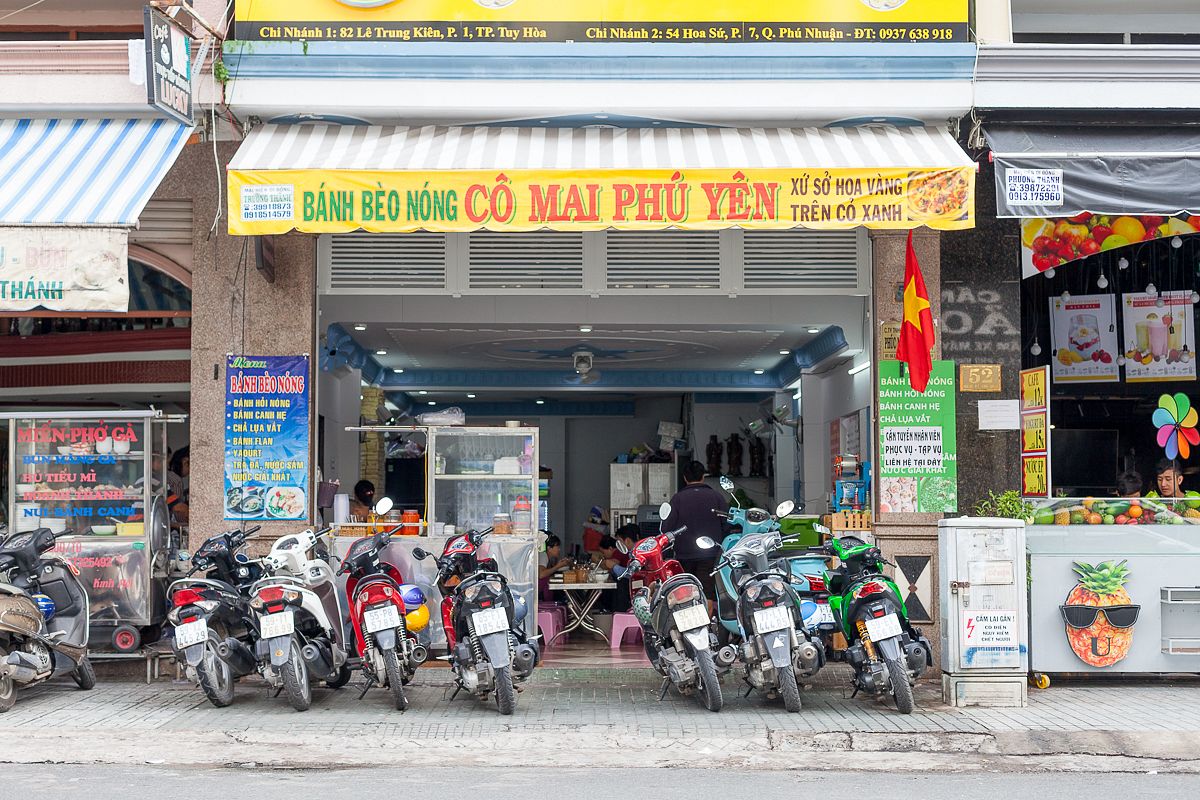 The literal translation would be "chive noodles" and, upon first sight, the soup certainly looks that way: a sea of green specks swimming in a light, clear broth. These colorful clippings are certainly a noticeable feature of the dish, but beneath the surface lay plenty of protein and noodles to make for a substantial morning meal. Chunks of fresh fish, thick slices of fried chả cá and a lone quail egg are joined by a thinner variation of bánh canh, one that's not as rope-like as the rendition you might find in the dish's crab version, but still pleasantly chewy. Toss in standard accouterments like chili and lime, and you've got yourself a top-notch breakfast for just VND30,000.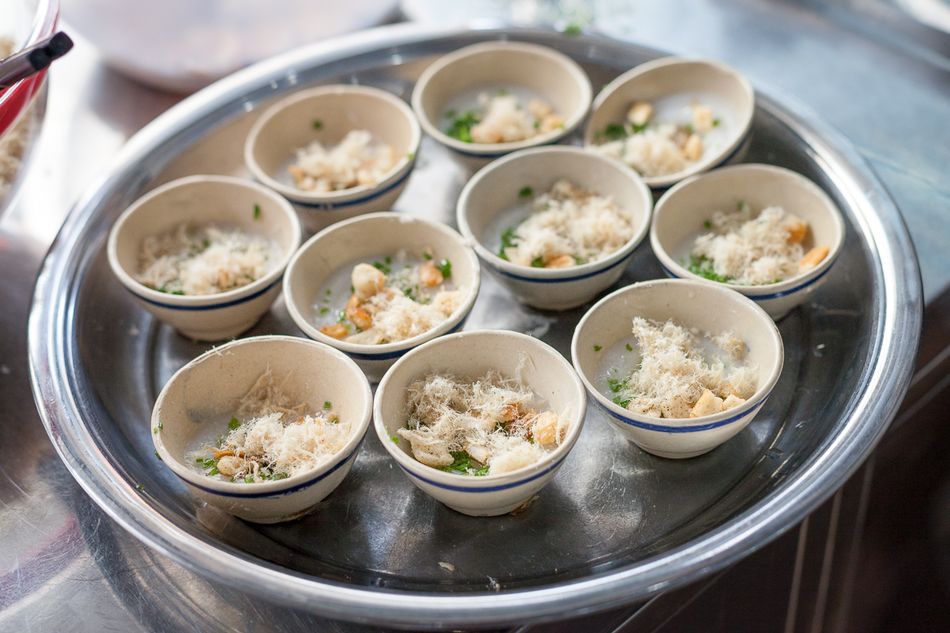 The purveyor of this savory morning meal bears the long-winded name Banh Beo Nong - Co Mai Phu Yen. Though the place is open all day – as the name suggests, cô Mai also serves bánh bèo and bánh hỏi – you're better off visiting in the morning, when there are fewer people crowded around the low metal tables and blue and pink plastic chairs. The shop also occasionally runs out of stock before the end of the day, so this one is definitely a breakfast or lunch spot.
Banh Beo Nong Co Mai Phu Yen is open 7am-10pm daily, though the shop will close early if it runs out of stock.
To sum up:
Taste: 4/5
Price: 5/5
Atmosphere: 4/5
Friendliness: 5/5
Location: 4/5
Dana is 70% caffeine, 50% fish sauce and hasn't taken a math class since 2004.
Banh Beo Co Mai Phu Yen
54 Hoa Su, Ward 7, Phu Nhuan

---

Related Articles:
---