Whether we're talking about the packaged foods aisle at Circle K or the lady whipping up bánh tráng trộn on the street corner, snack foods often meet two distinct criteria: they are both delicious and unhealthy. The nature of snacking alone – hastily prepared mini-meals eaten on the go – lends itself well to quick, cheap ingredients and foods that can withstand both time and a lack of refrigeration.
But just because you can get away with average doesn't mean you should. If its namesake offering is any indication, the folks at Ha Cao Ban Co know this. Nothing on the shop's menu would constitute a full meal, but each dish is snack food at its finest: fresh, carefully prepared and mouth-wateringly good.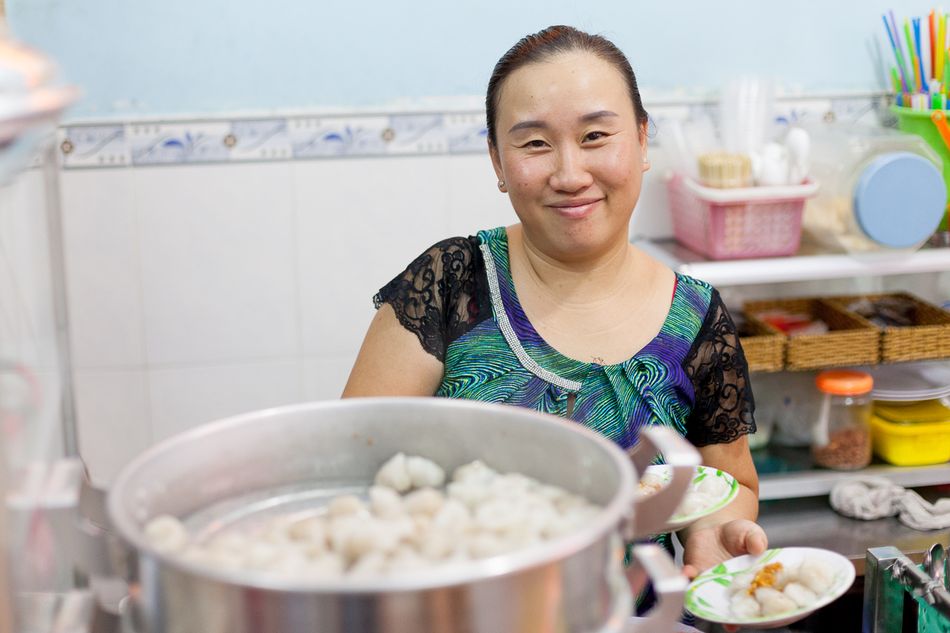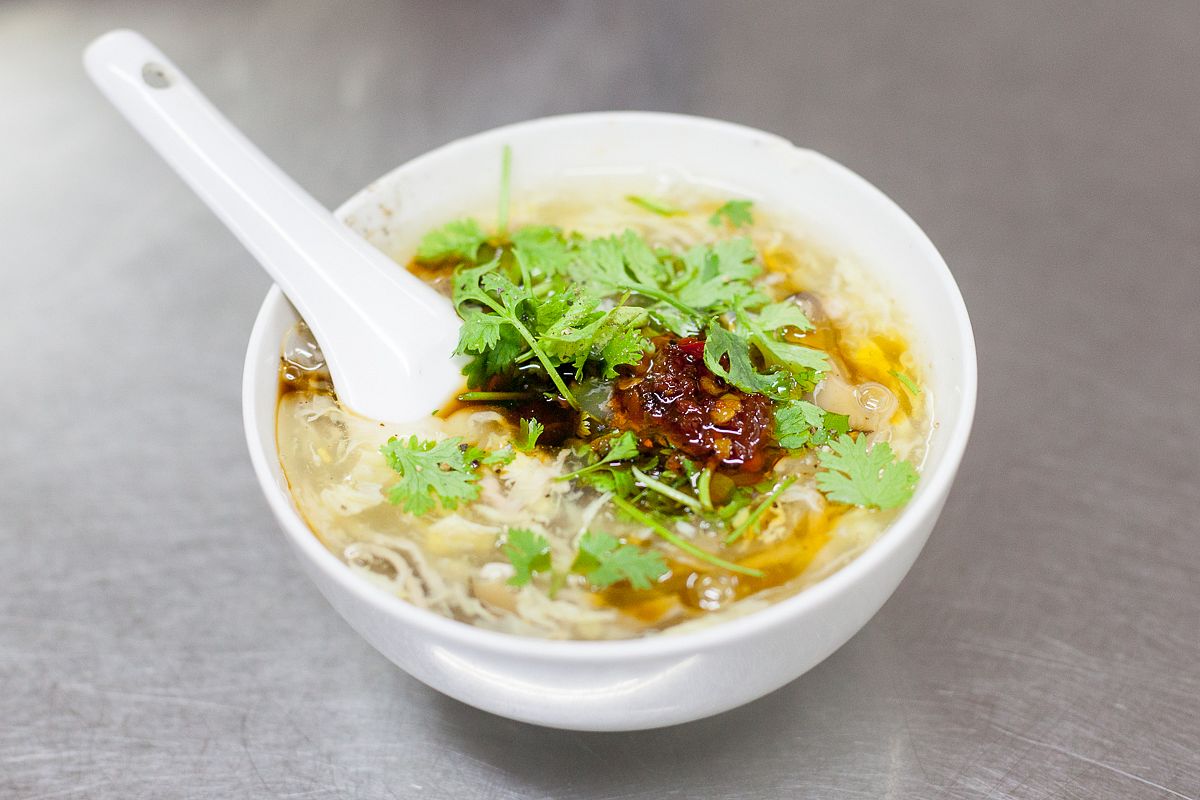 Ha Cao Ban Co takes snacking seriously: everything from its standard steamed há cảo to small but substantial bowls of súp cua comes to the table piping hot and delicious. In addition to the usual steamed dumplings, however, the spot also offers a fried version, which is well worth the VND18,000 you'll spend on a plate of 10. The dumplings arrive at your table under a pile of rau răm and fried shallots alongside a slightly sweet dipping sauce.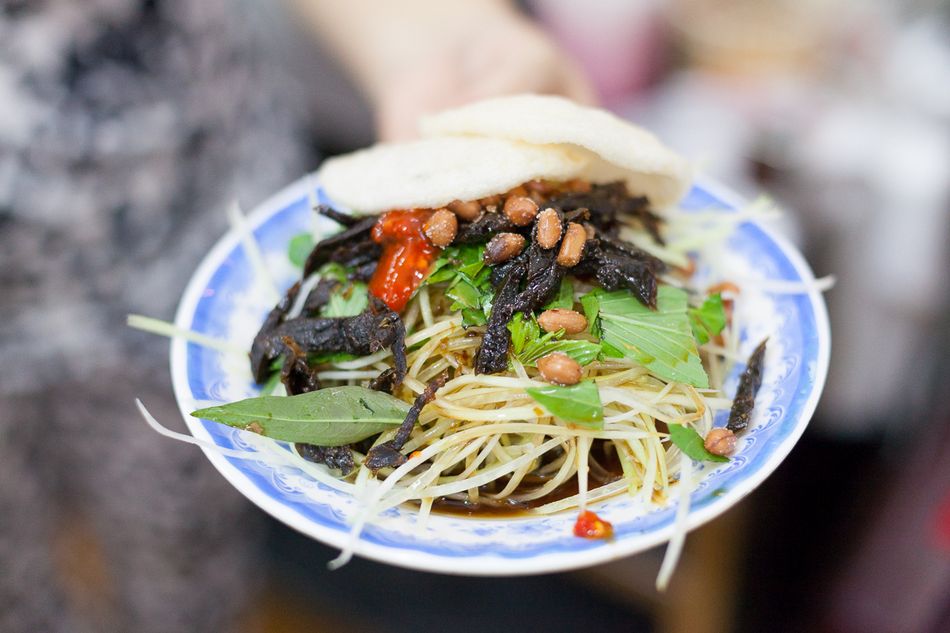 Beyond these tasty delights, Ha Cao Ban Co's thick, hearty súp cua is an excellent cool-weather snack replete with delicious chunks of crab, while its savory gỏi bò serves up a lighter plate with plenty of flavor.
Ha Cao Ban Co has been in business for over a decade but, as the name suggests, did not originate in District 5. The owners first set up shop in District 3's Chessboard neighborhood before moving west to Ky Hoa near the city's annual lantern street.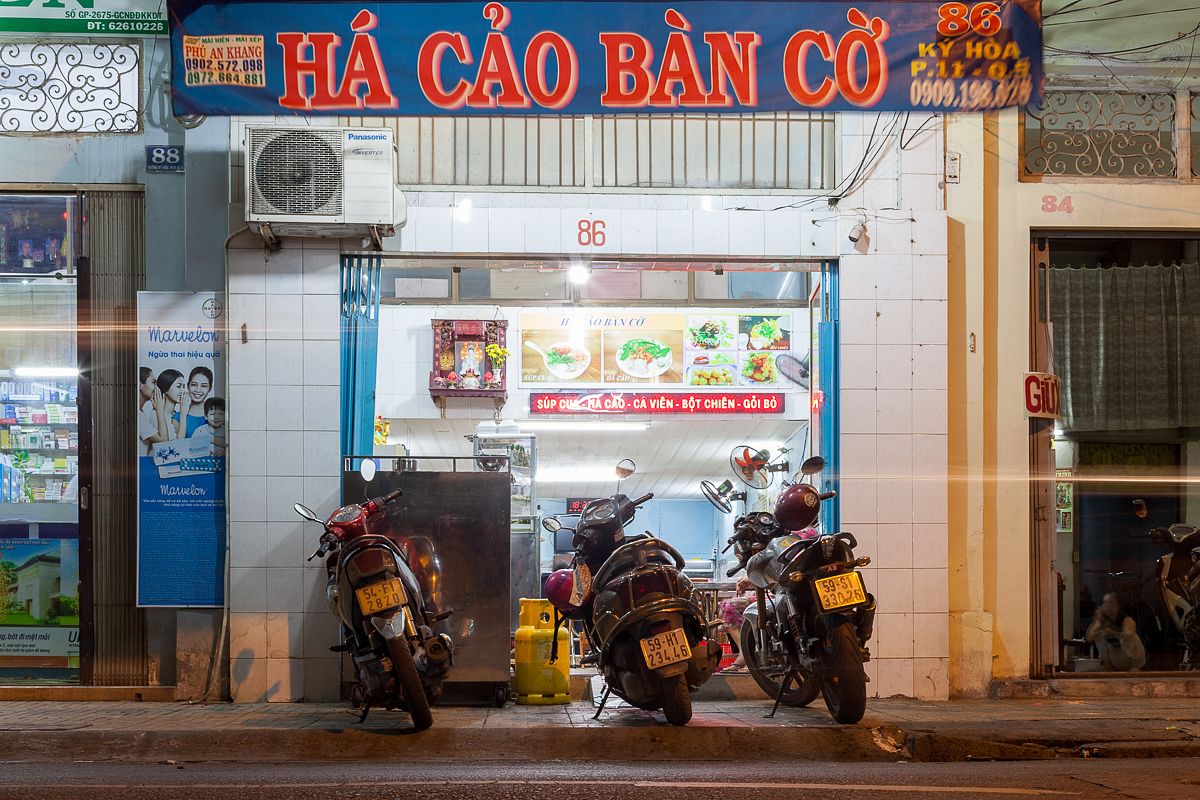 Ha Cao Ban Co is open from 2:30pm-9pm daily; the shop closes early if there are no customers.
To sum up:
Taste: 5/5
Price: 5/5
Atmosphere: 3/5
Friendliness: 5/5
Location: 4/5
Dana is 70% caffeine, 50% fish sauce and hasn't taken a math class since 2004.
Ha Cao Ban Co
86 Ky Hoa, Ward 11, D5

---

Related Articles:
---