As the sun went down and Saigon's throngs of workers ventured out of their office nests to fill local streets, I was perched on a red plastic stool in a hẻm in District 3 weeping and snorting like an unhinged moron.
I was half way through my bowl of cơm hến, a Hue-style rice bowl with baby clams, when it started to hit me. Thus came the tears. After an extended period of time without Hue food, one tends to forget how spicy they like it up there. And for a vanilla Saigon boy like me, just a pinch of spicy sa tế can reduce me to an embarrassing, slobbering mess, but it was so tasty I couldn't stop eating.
I arrived at Le Van Sy Street's hẻm 284 around five in the afternoon. When the traffic is easy, driving in Saigon can be a scenic journey. Starting from downtown District 1, take Truong Dinh Street all the way until you come close to the Nhieu Loc Canal. Upon crossing the Le Van Sy Bridge, the alley is just a stone's throw away from the majestic Phap Hoa Temple.
Thu, 48 and the owner of today's gem, has been a resident of Saigon for more than 20 years. Everybody affectionate calls her "o" Thu ("o" is the central Vietnam equivalent to the southern "cô").
"I moved here a long time ago, probably more than 20 years [ago]," she told me in her distinctive Hue accent. "I set up this shop [at] about the same time, but I didn't sell cơm hến or bún hến back then. This [the cơm hến stall] has only been around for 10 years."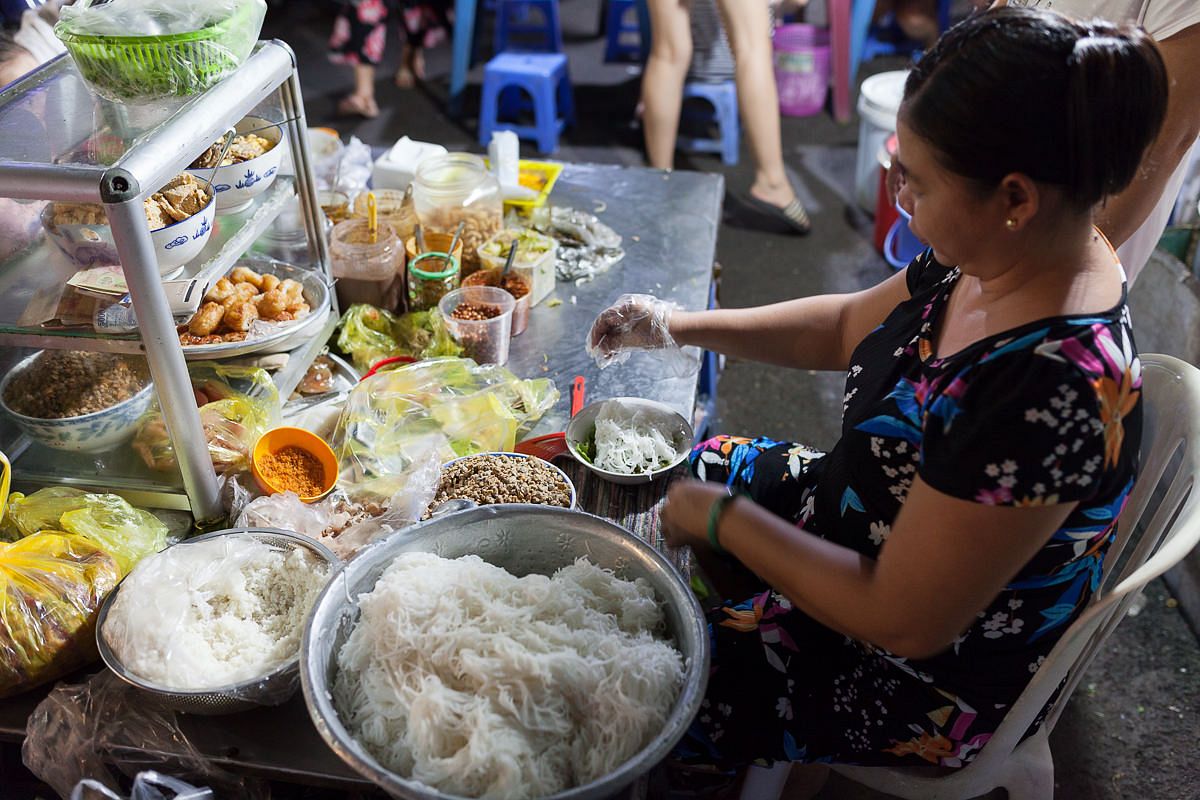 What started as a simple way for the family to make some additional income has turned into a full-blown family business. Around 7am every day, Thu's flock begins prepping the ingredients: chopping up vegetables, cleaning the clams, roasting peanuts, etc. The small stall starts serving customers at mid-afternoon and continues all the way until 8-9pm when they run out of hến.
At a glance, O Thu's cơm hến looks as unassuming as can be: a bed of shredded vegetables, a few scoops of rice, and on top of that, tiny boiled baby clams, or hến. She also adds a sprinkle of roasted peanuts and crispy pig skin as crunchy elements. Last but not least, her Hue-style chili oil and mắm ruốc sauce – shrimp paste – bring everything together into harmonious spoonfuls of goodness.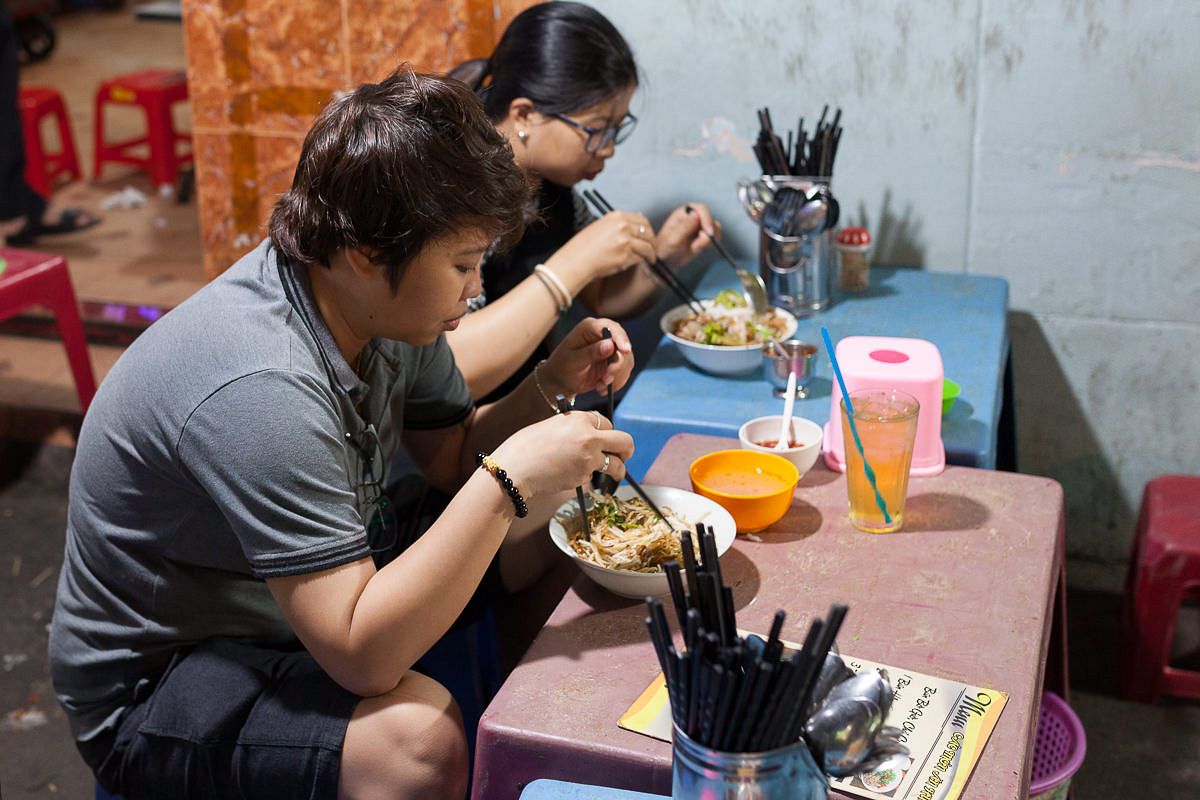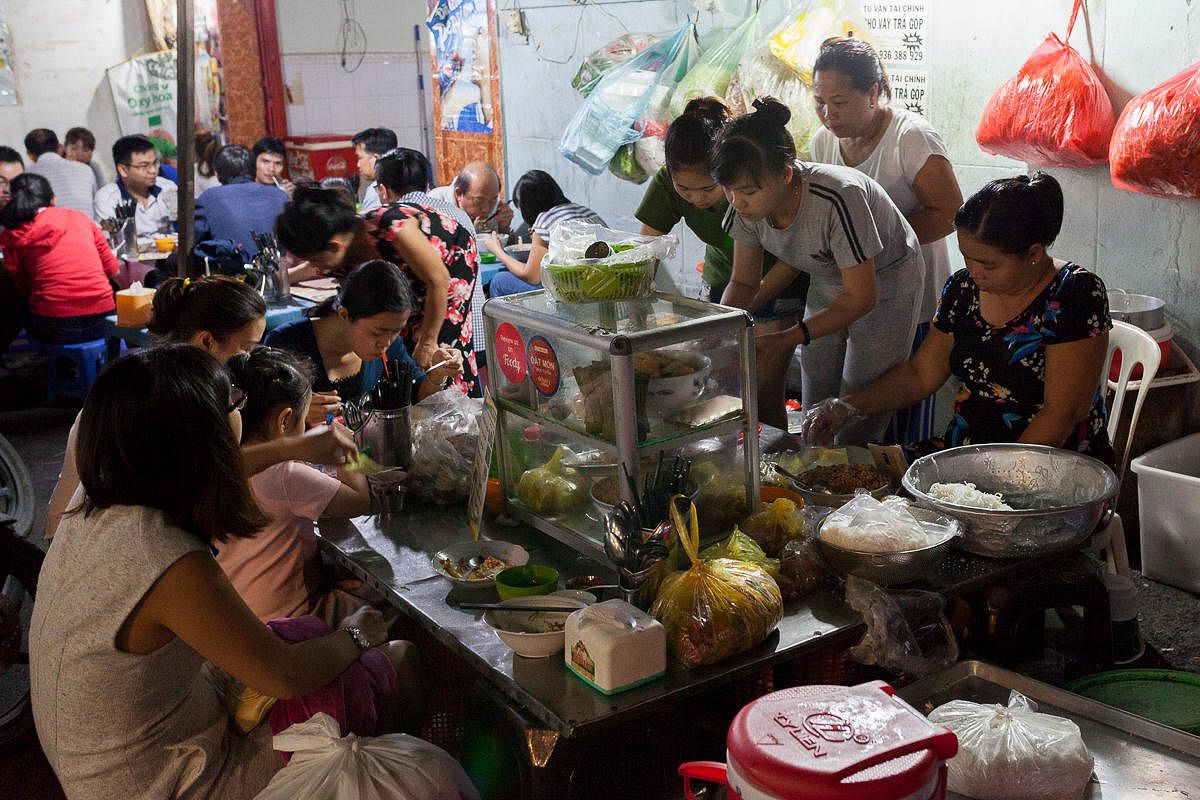 Cơm hến is not a fancy dish; in fact, it's the exact opposite. The shredded vegetables – dọc mùng, morning glory, banana flowers and green starfruit – can all be procured from any typical backyard in rural Vietnam. The dish's main protein, minuscule baby clams, is a by-product of river dredging trips. Making cơm hến doesn't call for complicated cooking techniques, and the result is a simple – but not simplistic – dish that packs a flavorful punch.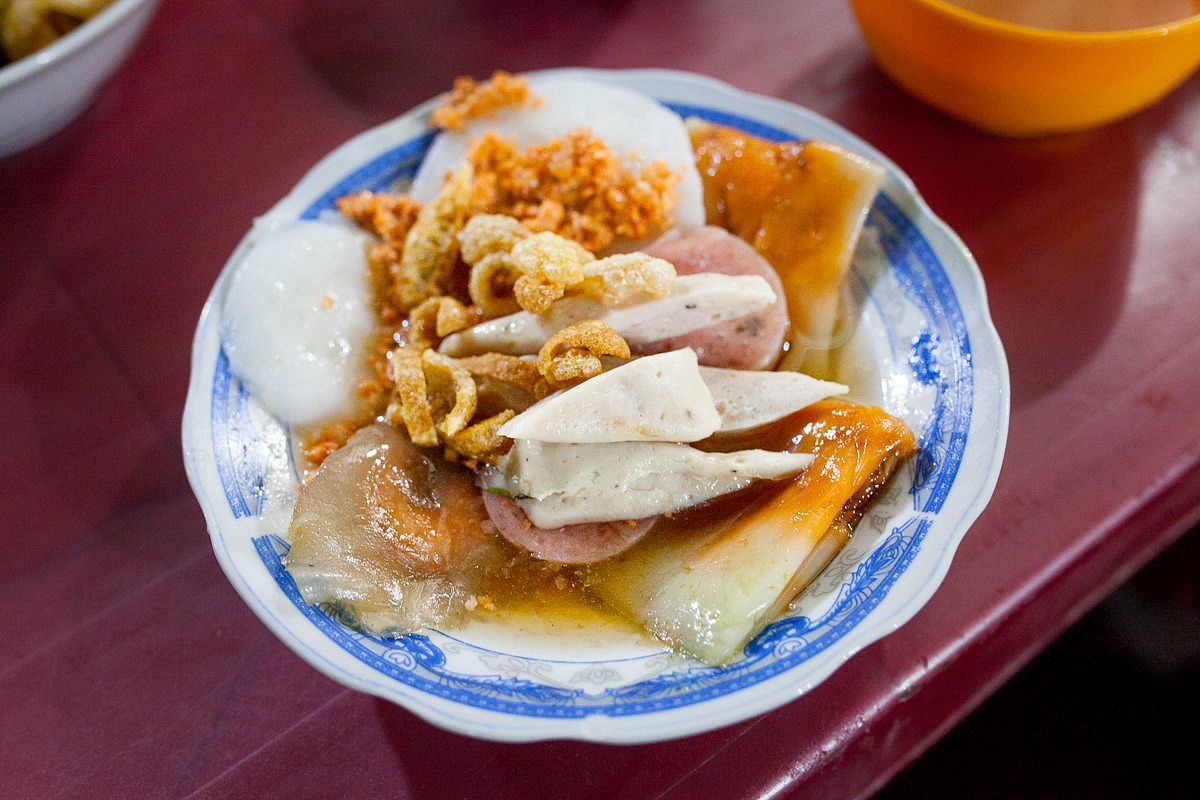 According to Thu, most of her dish's components can be found in local markets, but she doesn't kid around when it comes to the shrimp paste: she only sources mắm ruốc from back home because the shrimp paste here ain't shit (not her exact words but I can infer from the tone).
Now, I have to admit that I'm not an authority on authentic Hue cuisine; however, all around me and my bowl of cơm hến was lively chatter in the Hue accent, coming from both patrons, parking attendants, cooks and o Thu. Everybody seemed to be having a good time relishing spicy spoonfuls of Hue rice, and that's always the hallmark of good food to me.
Instead of rice, one can also opt for bún with their hến. If you're still hungry after one bowl, o Thu also offers bún mắm nêm and a trio of bánh bèo, nậm and lọc – new additions to the menu, she admitted.
At 6pm, o Thu's business was in full swing: orders were thrown around like boomerangs; patrons came, ate and left in bouts of thirty minutes; and the hẻm transformed into a night food paradise chock-full of good food and clamor.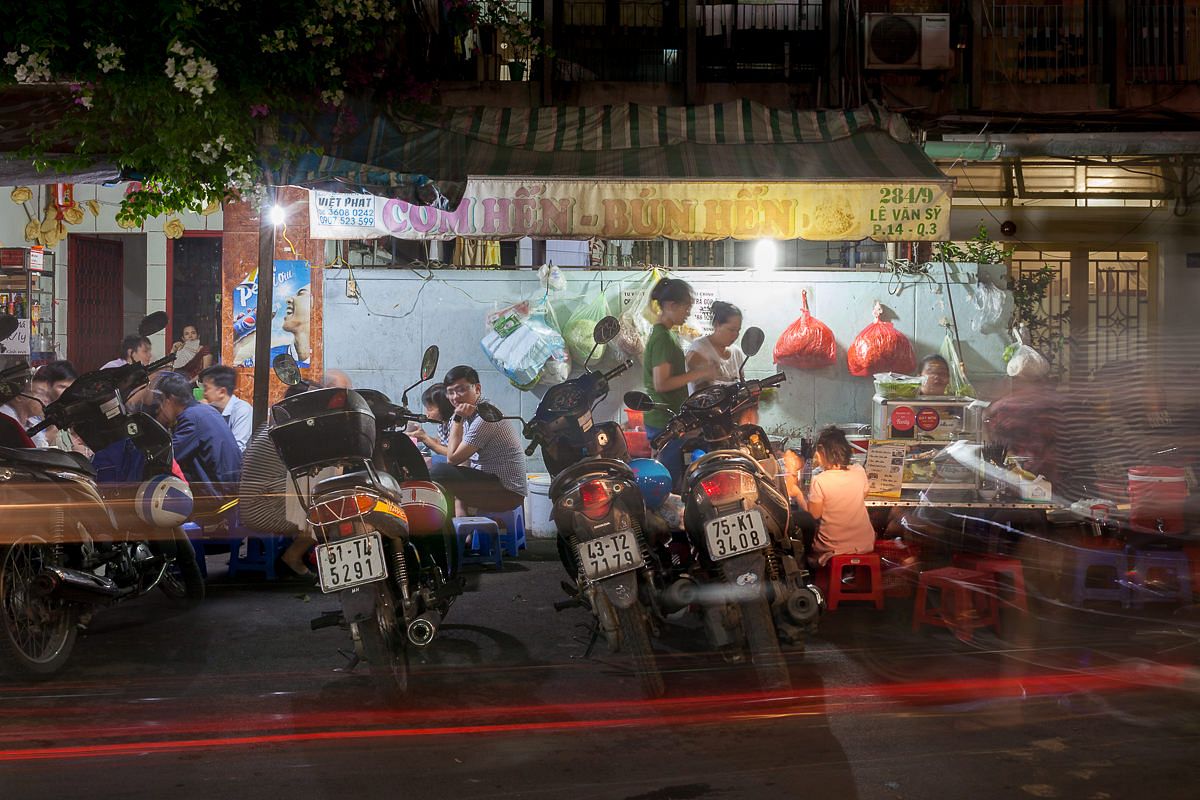 O Thu's cơm hến, bún hến stall opens at 4pm and closes at 8pm (or whenever she runs out of ingredients).
To sum up:
Taste: 5/5
Price: 5/5 – VND20,000 per bowl of bún or cơm hến. VND27,000 for a portion of bánh bèo, nậm, lọc with chả.
Atmosphere: 4/5
Friendliness: 5/5
Location: 4/5
Khoi loves tamarind, is a raging millennial and will write for food.
Cơm hến, bún hến
284/9 Le Van Sy, Ward 14, D3

---

Related Articles:
---