Saigon is home to a number of street food eateries that span generations, from a 100-year old vegetarian joint to a 70-year-old hủ tiếu Mỹ Tho restaurant right in the heart of District 1.
In Saigon's street food scene, if you're around for this long, you must be doing something right; this is certainly the case for Hu Tieu Mi Chu Se on Calmette Street.
Nestled near the head of the Calmette Bridge on the District 1 side, the noodle stall is a modest space that features a Chinese-style hủ tiếu cart and a small sinh tố joint. The little place can be easy to miss as it's been around so long that it's blended into the city's urban fabric.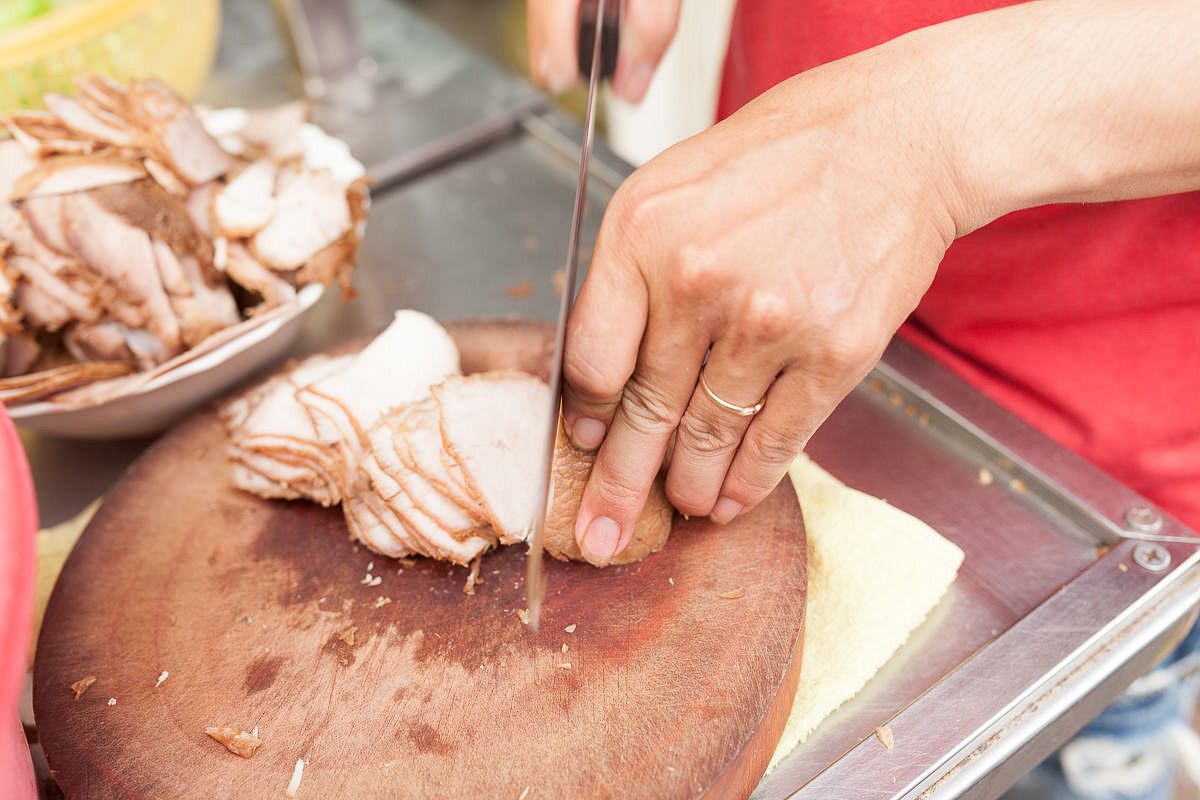 To our surprise, the place and the dishes are also artifacts of a family history. The hủ tiếu establishment has been serving up steaming bowls of soup for 65 years at the same location, which is even older than the name of the street itself, as it was only renamed from Bourdais to Calmette by the government in 1955. The eatery is currently in the hands of its third generation of owners and has become a neighborhood staple.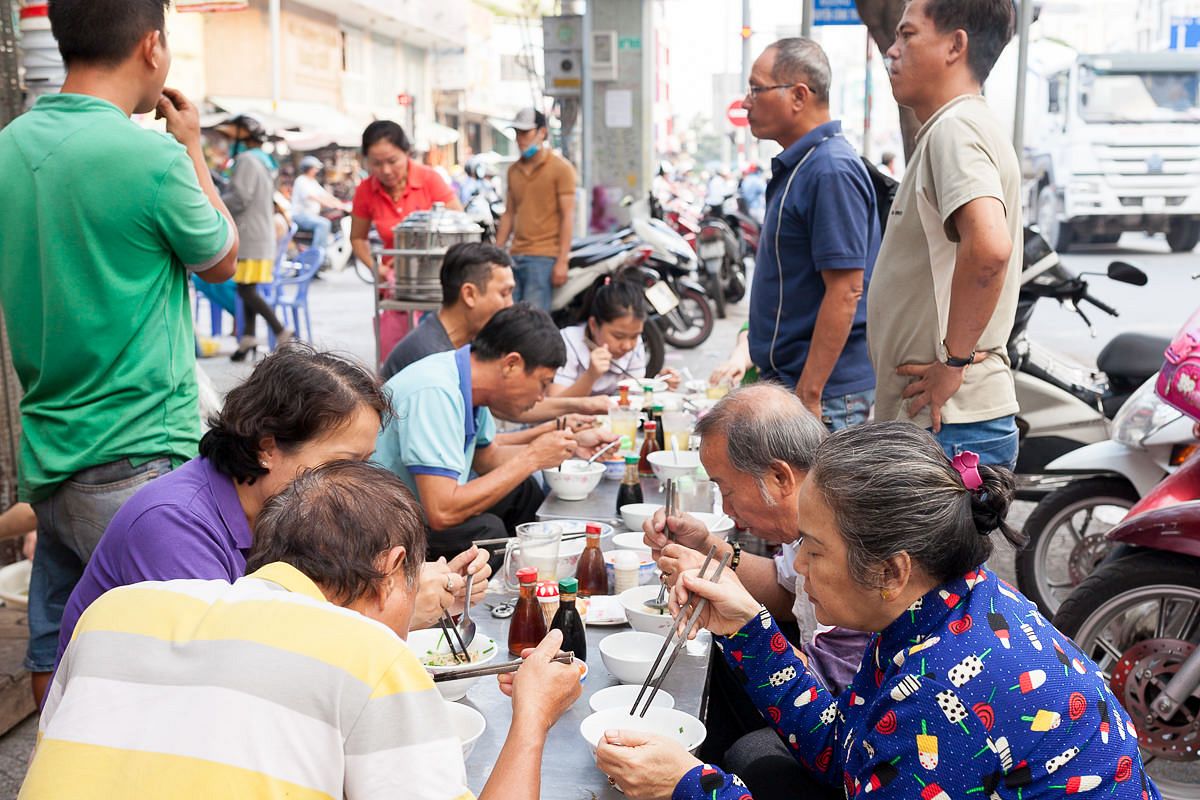 Despite being swamped with orders constantly made by hungry customers, the lady owner remained calm and welcoming towards our interruption: "My grandfather started the stall and we kept doing it through generations. I've been doing this for around thirty years." The sinh tố joint – as we learned later on – is also part of the family.
Within 15 minutes of opening, the 20-odd seats sprawled out on the sidewalk were full of workers, families, and school children in need of a hearty meal. Customers can choose items from a basic menu that is highlighted by the xí quách, wherein a tender pork joint is the centerpiece of the dish.
We opted for the hoành thánh variety, which was among the best bowls of soup I've had the pleasure of slurping in over seven years in Vietnam. This opinion was shared by a Vietnamese team member, so the place is obviously legit. The complex broth was accompanied by delicate slices of pork, dumplings, lettuce, spring onions, sprouts and two types of noodles, Chinese-style wide, gelatinous rice noodles and wheat-based noodles that were perfectly chewy.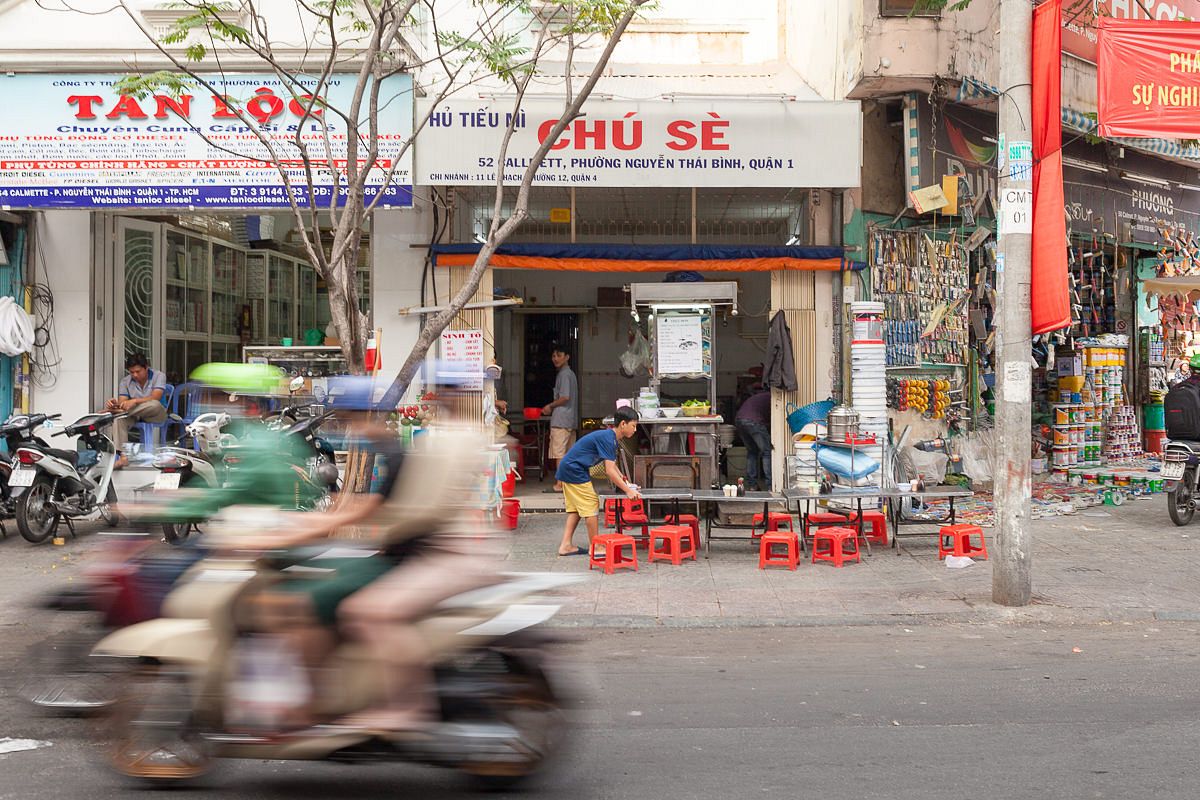 Hu Tieu Mi Chu Se is only open for dinner and starts doing business each day at 5pm.
To sum up:
Taste: 5/5
Price: 5/5
Atmosphere: 2/5
Friendliness: 5/5
Location: 4/5
Brian is a New York transplant who prefers bánh chưng over pizza. You can find him meat-gazing on most days of the week.
Hủ tiếu mì
52 Calmette, Nguyen Thai Binh Ward, D1

---

Related Articles:
---