I am a fervent champion of all things noodles.
It's a good thing that in Vietnam we have an abundance of noodles in a myriad of shapes, colors and tastes. In this weekend's Hẻm Gem, we travel in spirit to Hai Phong to sample one of the port city's most famous noodles: bánh đa cua.
A bowl of bánh đa cua is fundamentally very similar to phở or other forms of bún: a base of rice noodles, main protein, accompanying chunks of chả and, last but not least, fresh herbs and vegetables. The noodle, bánh đa, is a Hai Phong specialty, however, that's broader and redder than your average bún or hủ tiếu strands.
To get that light shade of red, artisans add a dash of gấc fruit extract in carefully measured portions. Native to Southeast Asia, gấc is common in Vietnam cooking thanks to its naturally crimson innards that are rich in beta-carotene and lycopene. If too much gấc pigment is added, the noodles will turn out blackish and bruised, while not enough of the color will result in bland bánh đa.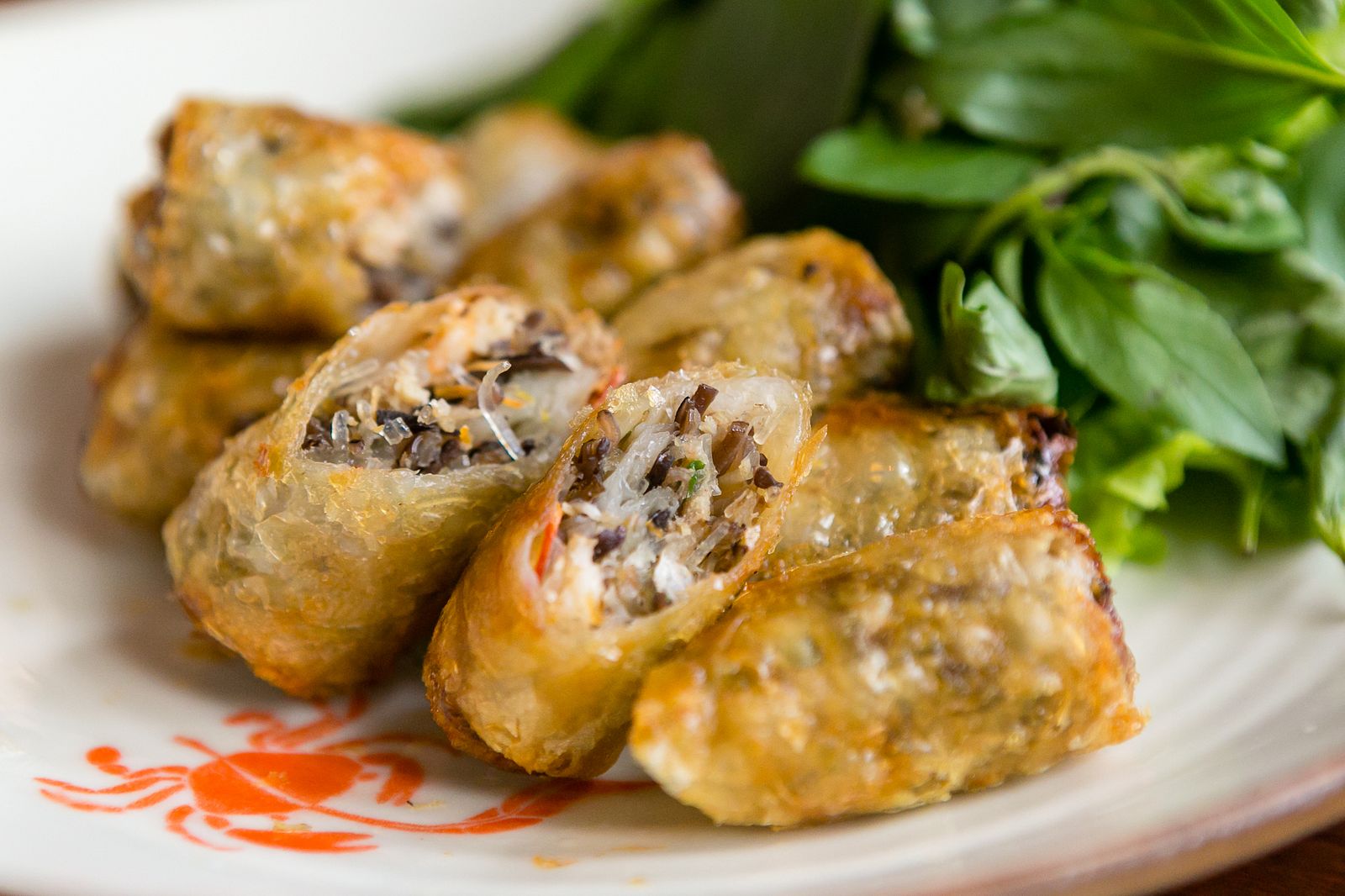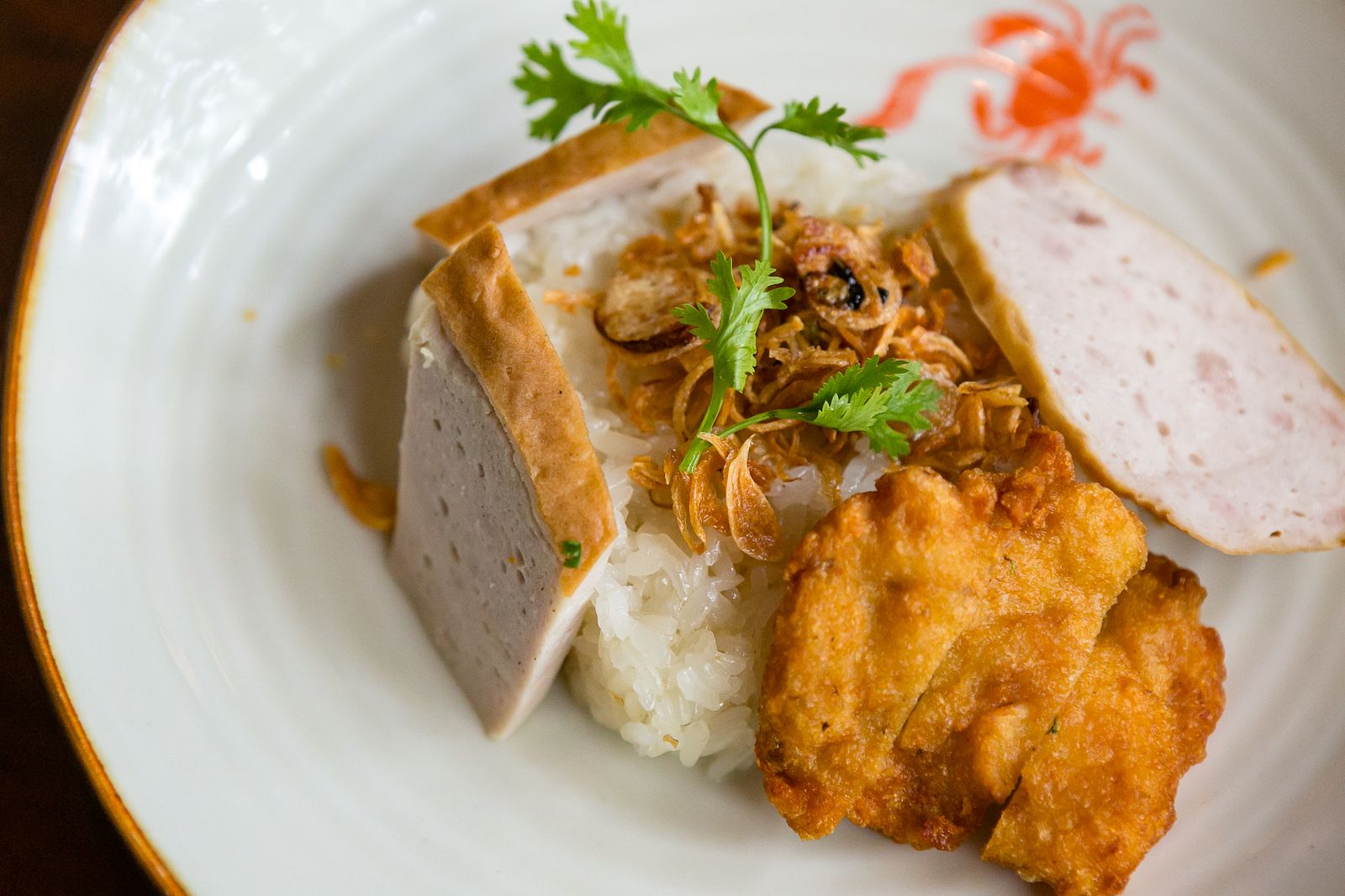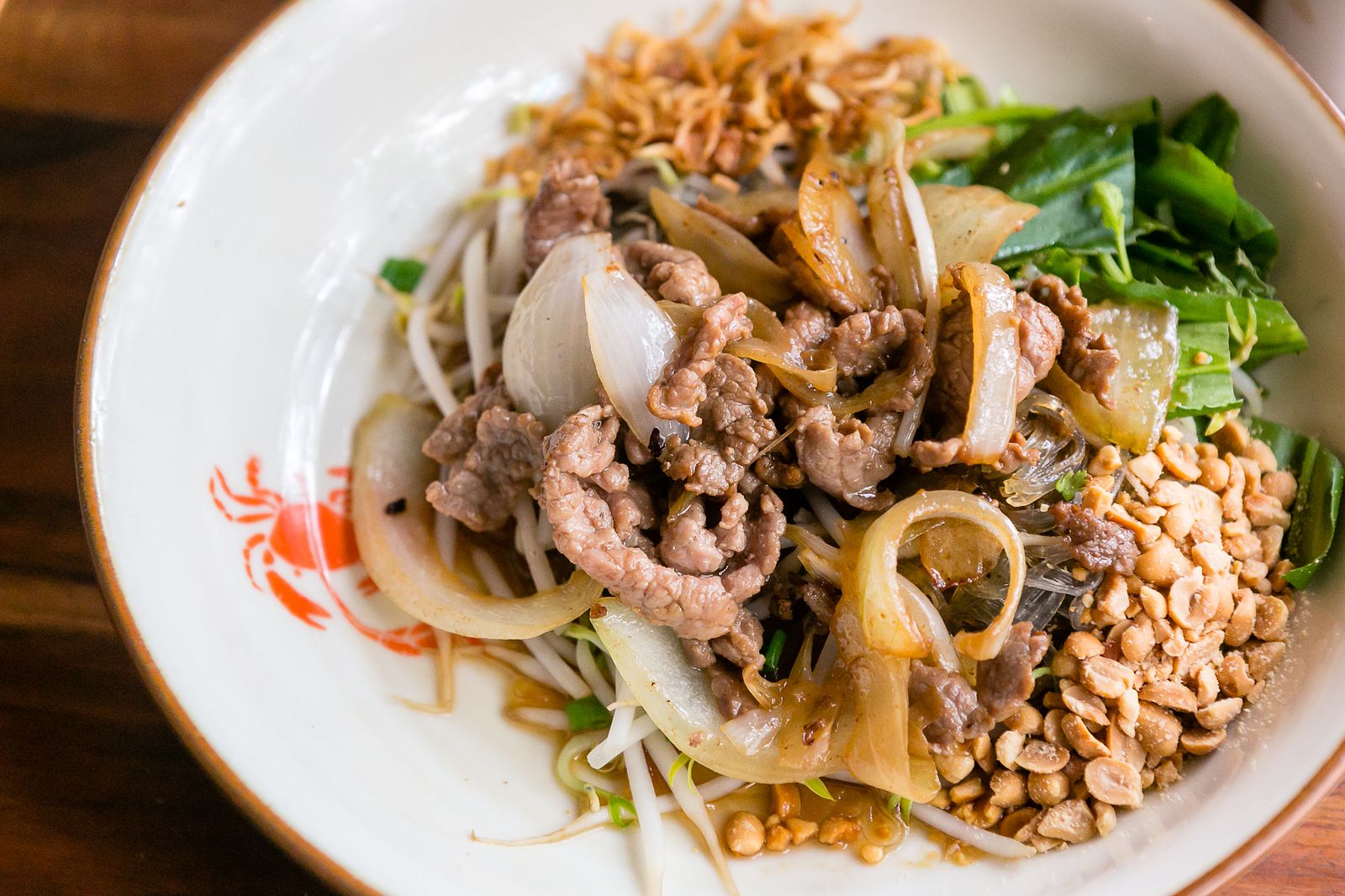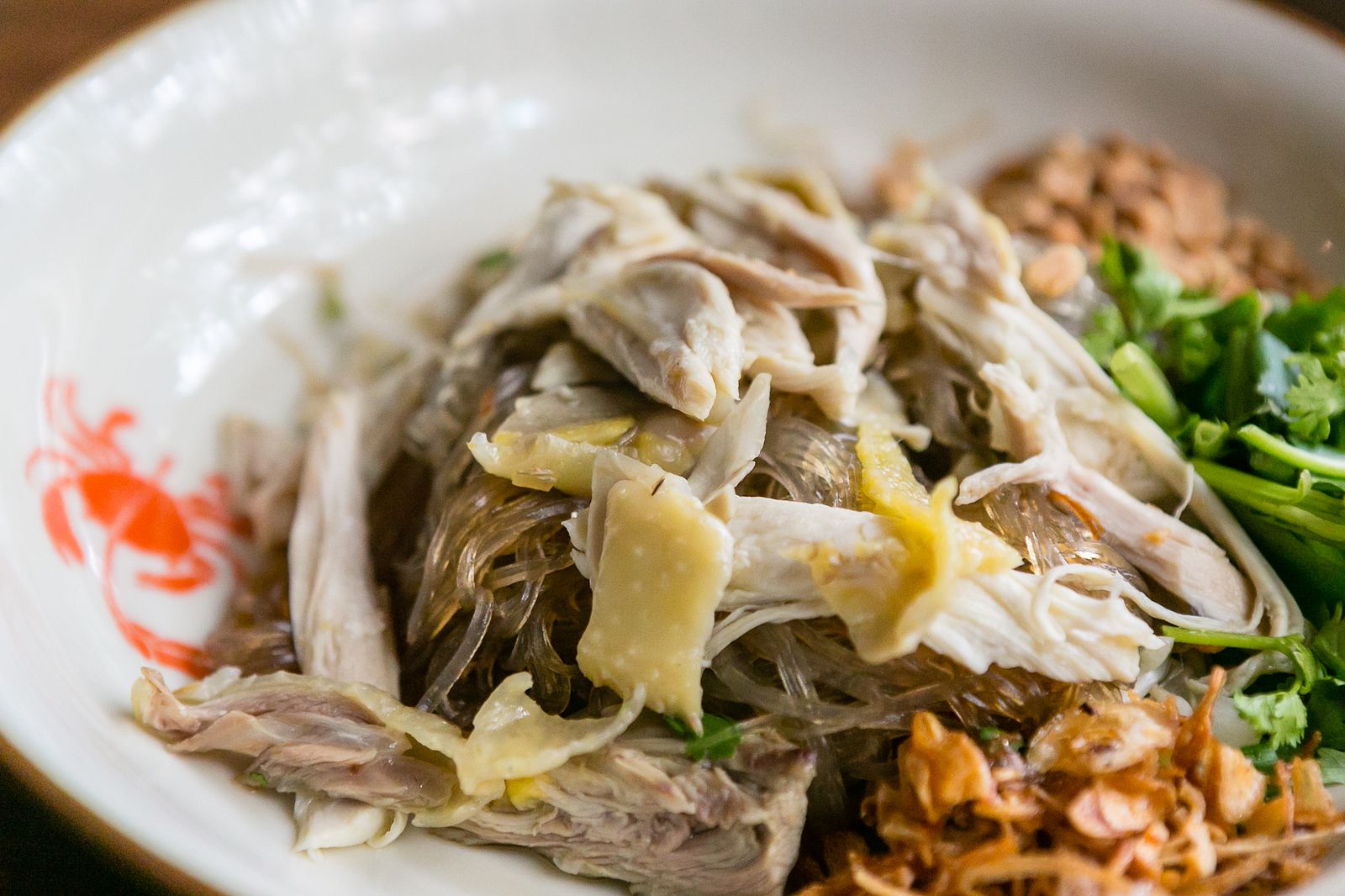 The cua component refers to slabs of soft crab "puddings" made of freshwater crabs that are ground and filtered into a paste. First-timers might find the intense crab flavor rather strong, but the intensity completes the broth and makes it a rustic crab noodle soup.
By the sound of Banh Cua Cua Di Ly, one might mistake the restaurant for a normal street cart manned by dì Ly, the sole owner and cook of the establishment. However, we were surprised upon entering Di Ly's dining room by the contemporary interior, sleek paintings and expensive wicker décor.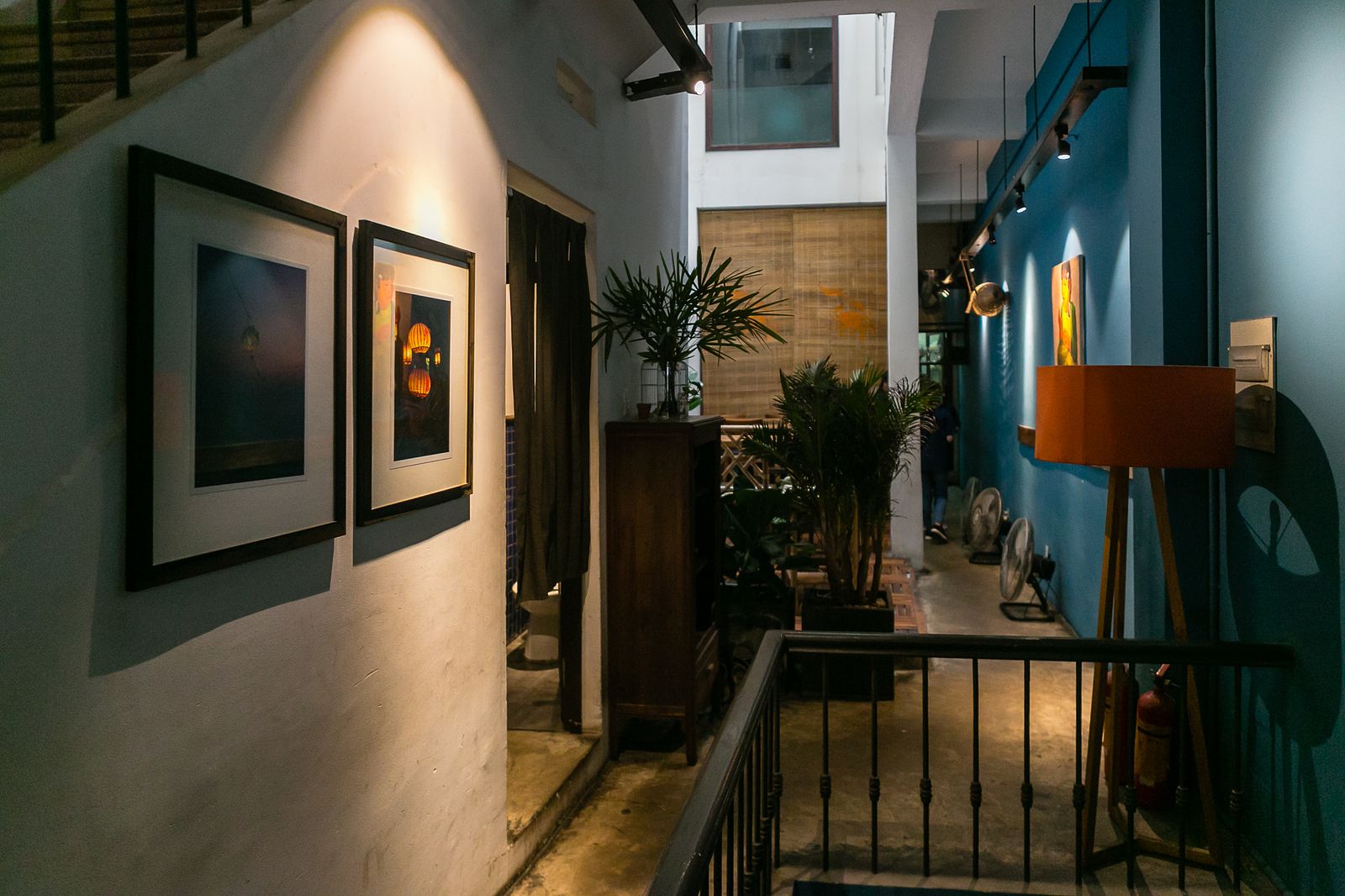 I admit that I was skeptical at first. The signs of a good street food place can be as simple as the number of patrons that surround the place, but when you add snazzy table sets and wait staff, things can get complicated. Think Pho 24 or Mon Hue, two restaurant chains that make attempts to elevate common Vietnamese fare with bells and whistles.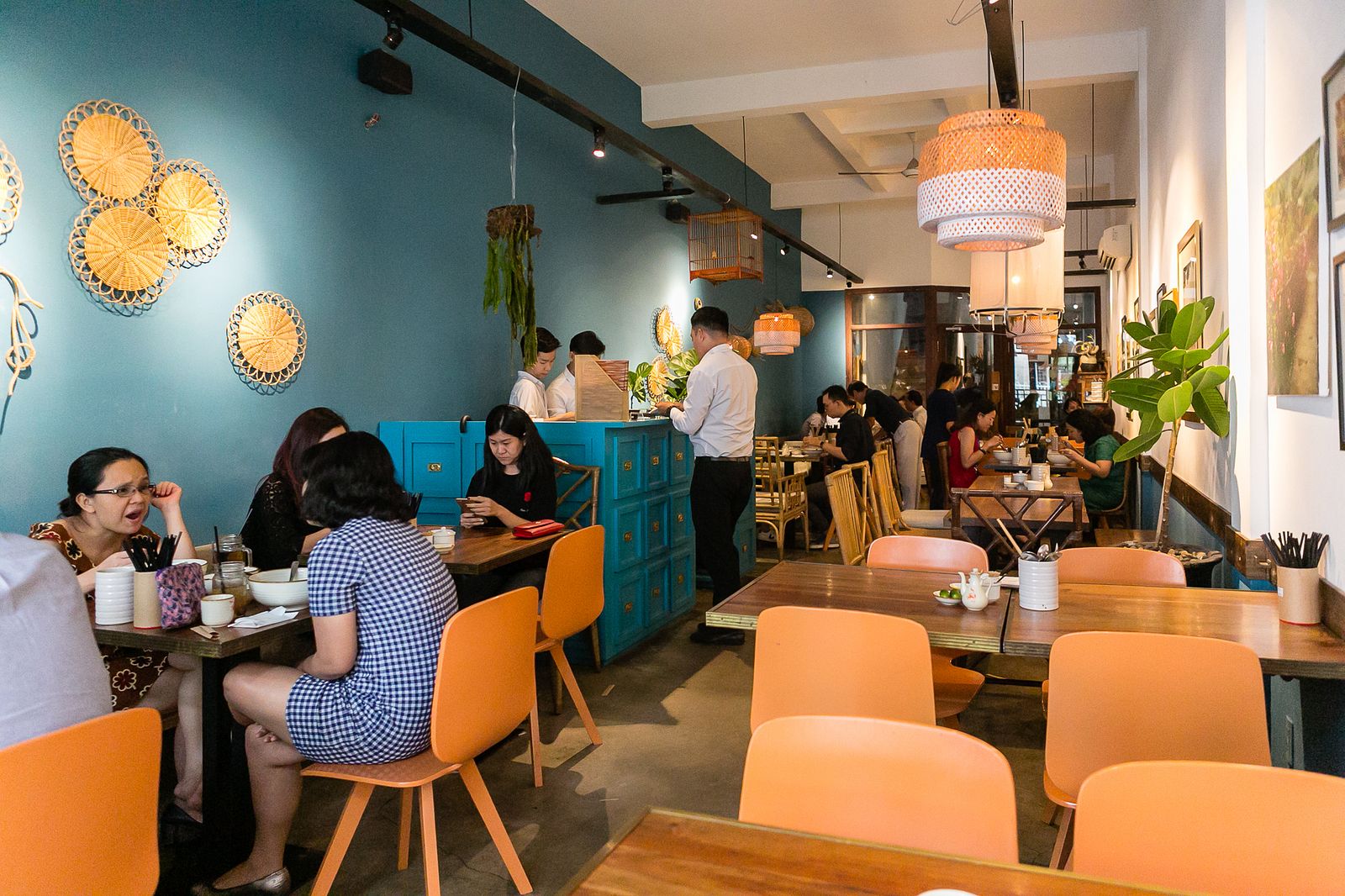 While those restaurants make decent venues for occasions like client meetings, their food often falls short of their namesakes. Any self-respecting Vietnamese with a favorite neighborhood phở place will know to avoid Pho 24's lackluster soup.
Di Ly's bánh đa cua (VND69,000) is a different story, much to our surprise. The bánh đa is al dente and the broth delivers a complex flavor profile that would make any Hai Phong native proud. Each portion also comes with two fried chả cá (fish) patties, a piece of chả lụa and two morsels of beef rolled in betel leaf.
Regarding the name of the restaurant Minh Anh, the owner, shared that dì Ly is the one who's in charge of the food. "The flavor of Banh Da Cua Di Ly is based on her home-cooking style," Anh said.
Apart from bánh đa cua, Di Ly also offers a host of other northern dishes such as miến trộn gà or bò (dry vermicelli with chicken or stir-fried beef) which also makes a filling yet light lunch. The bánh đa cua is still without a doubt the star of the show, though.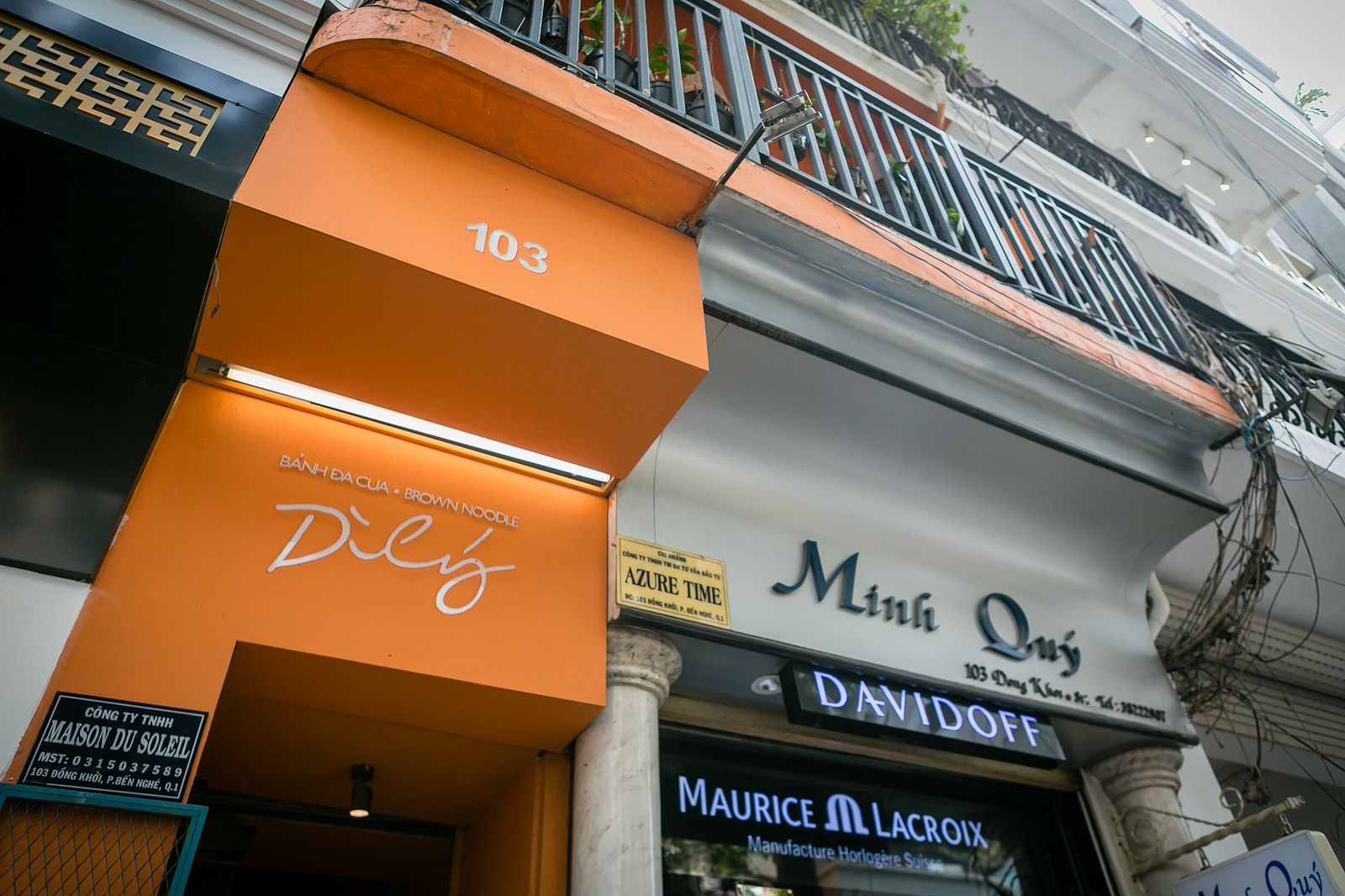 Banh Da Cua Di Ly is open from 9am to 10pm.
To sum up:
Taste: 5/5
Price: 4/5
Atmosphere: 5/5
Friendliness: 4/5
Location: 4/5
Khoi loves tamarind, is a raging millennial and will write for food.
Bánh đa cua Hải Phòng
103 Dong Khoi, Ben Nghe Ward, D1