Every time I depart from Vietnam to study abroad or travel, on the way to Tan Son Nhat International Airport I stop by the Bau Cat area in Tan Binh to stuff myself with at least two bowls of bún mắm nêm heo quay.
I indulge because I know it will be hard to find mắm nêm, or at least the good kind, abroad. Mắm nêm is a type of Vietnamese fermented anchovy sauce, whose smell and taste are much more pungent than typical fish sauce. When served in dishes, the sauce is mixed with other ingredients such as pineapple, lime juice, garlic, sugar, and fresh chili. This seasoning concoction elevates mắm nêm's flavor and aroma, making it a better compliment to the dishes it's served with.
While most of my foreign friends think I ate phở or bánh mì growing up, the truth is that I barely consume such food in Saigon. As someone who was born into a Quang Nam-Da Nang family, my palate for Vietnamese cuisine is quite different from what the media commonly features. My staples are central Vietnamese food, and among them, one of my most favorite dishes is bún mắm nêm heo quay.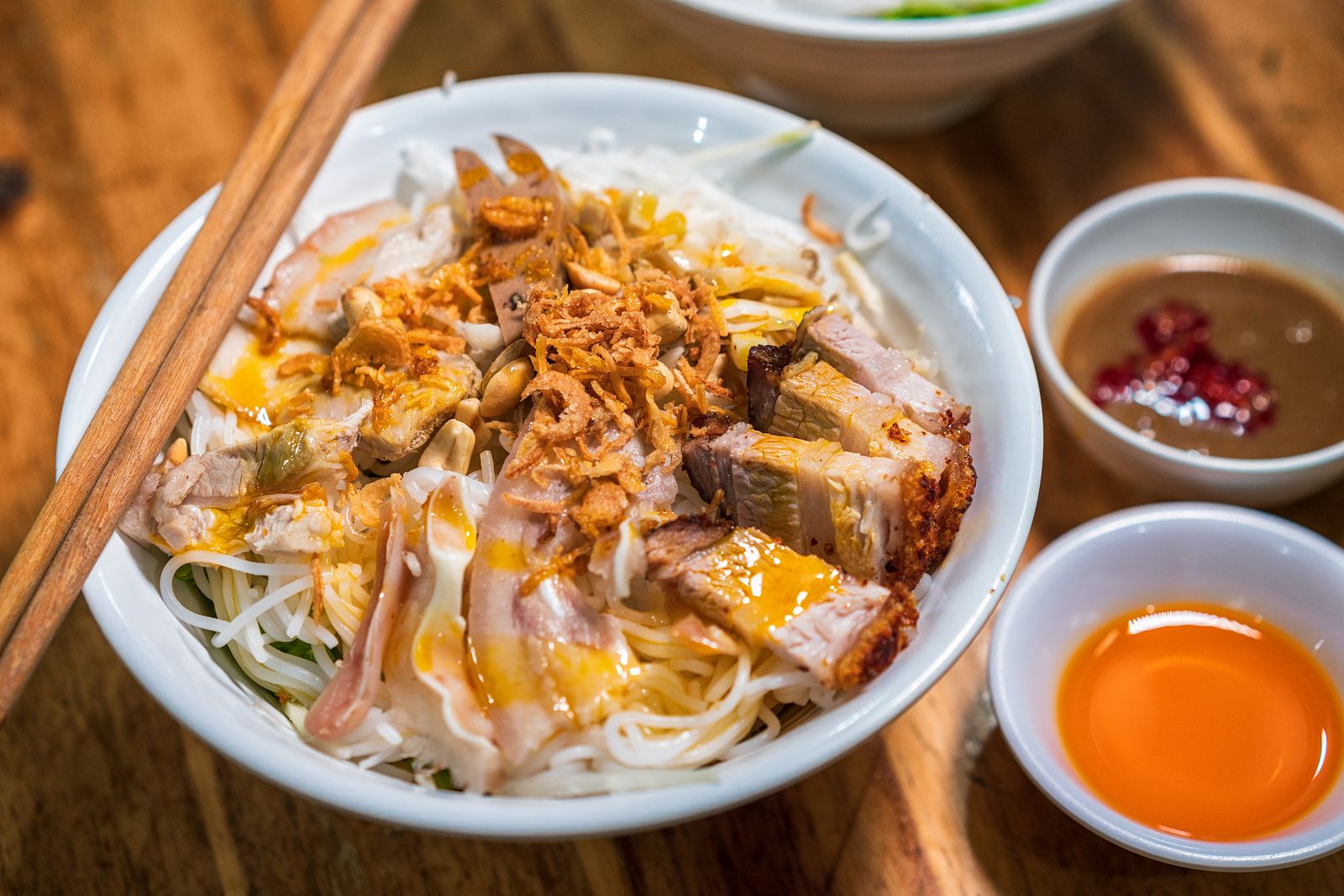 This dish is neither frequently promoted in international press nor found in overseas Vietnamese restaurants since its reeking smell turns many foreign diners away. However, the stinking aroma in bún mắm nêm is what arrests me. Not only does it whet my appetite, but the flavor also transports me to childhood memories and my identity as a child of migrants. Bún mắm nêm is more than my mere favorite food; it is a cultural piece of me whenever I leave Vietnam. I eat it a lot to both satisfy myself and cherish my beautiful heritage.
I grew up trying many bún mắm nêm heo quay eateries in the Tan Binh area, a central Vietnamese ethnic enclave in Saigon. Among them, I am a loyal diner at Di Bay. One of the main reasons why I favor this place is because of its mắm nêm, the decisive factor that makes or breaks a bún bowl. As a connoisseur of mắm, my first rule for a good mắm nêm is that its smell has to be stimulating enough to awaken one's taste buds. Di Bay's sauce meets this standard. When I pour the sauce into a small cup, its provocative smell completely captivates my heart and excites all of my senses. The sauce is perfectly seasoned, finely balanced between the tart flavor of pineapple, slight sweetness of sugar, and savoriness of mắm nêm.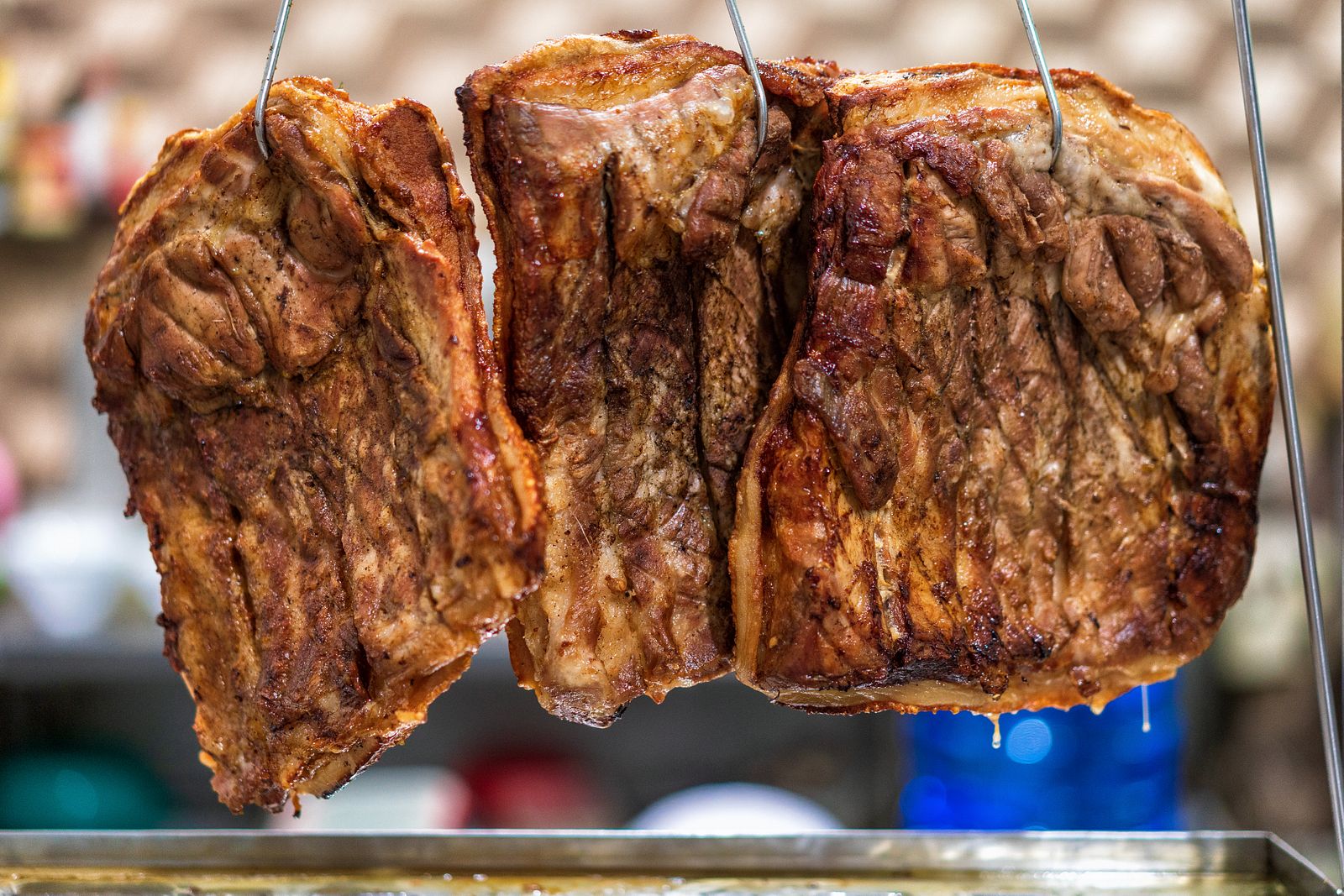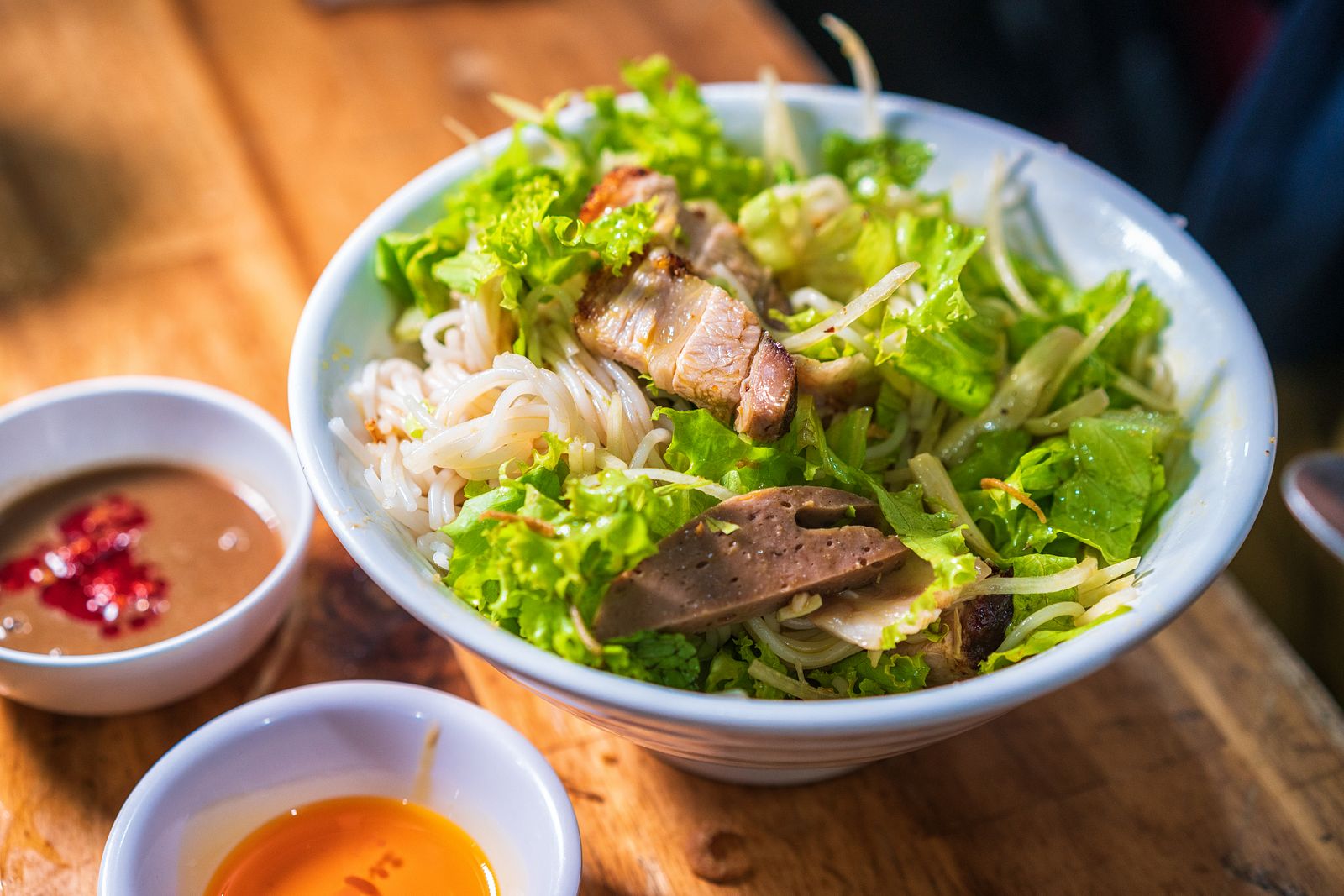 Besides the aromatic sauce, Di Bay's bowl of bún mắm nêm is a piece of culinary art that is delicious in taste, visually gratifying and nutritiously balanced. Layers of ingredients are neatly presented and placed in the bowl. At the bottom rest chopped lettuce, herbs and shredded young papaya. On top of the greens is a layer of fresh bún. Finally, the bowl is filled with juicy roasted pork whose skin is still crunchy, tender boiled pork, succulent pig's ears, chewy chả bò (Da Nang's specialty), and garnished with fried onions, roasted peanuts and cashew oil. My advice is to ask for extra cashew oil and add it to the bowl to better mix the ingredients together.
In order to eat bún mắm nêm well, one needs to deftly mix these ingredients together. One has to make sure the cashew oil and mắm nêm are distributed evenly among all parts of the dish, and that all ingredients are visible and interwoven with each other at the top. These signs suggest the taste and flavor are well blended, and that you are ready to enjoy this bowl of central Vietnamese delight.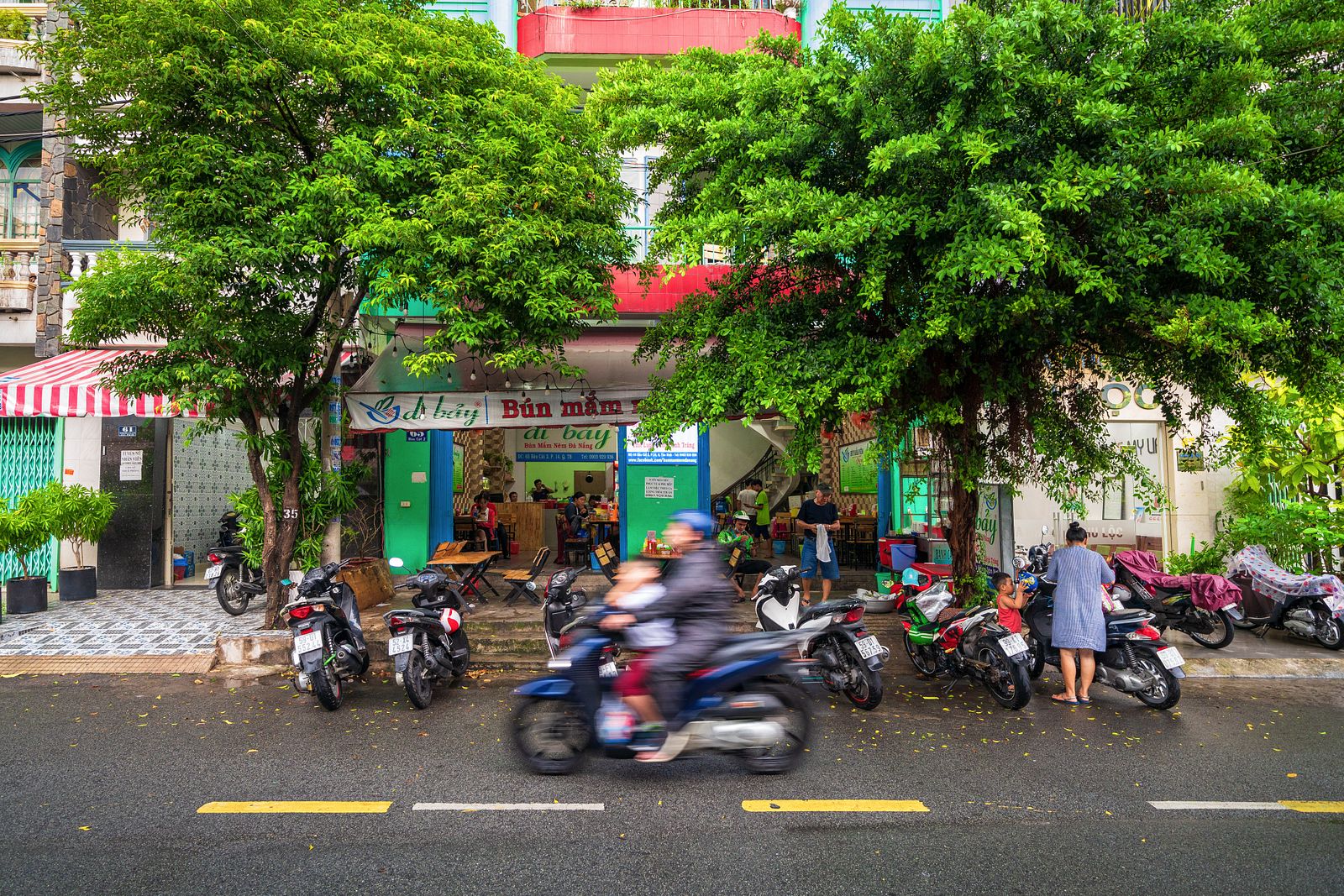 Bun Mam Nem Di Bay Da Nang is open from 7am to 9pm.
To sum up:
Taste: 4.5/5 — I want the skin of roasted pork to be less greasy.
Price: 5/5
Atmosphere: 4/5
Friendliness: 4/5
Location: 2/5 — This is biased because I am living in downtown.
Nhi brings her own lassi to nhậu eateries.
Bún mắm nêm heo quay
65 Bau Cat 2, Ward 13, Tan Binh District