Located on a busy street in Binh Thanh District, Hai Ton Quan is a small, family-run restaurant that serves up Phan Rang-style cuisine, that glorious mixture of tasty, golden-brown rice cakes and fresh seafood.
The place is quite spacious, with seating both indoors and out. You may want to opt for the interior if you turn up during rush hour, as the small courtyard area out front – where a team of ladies work their magic over hot stovetops – can get pretty dusty.
Hai Ton Quan's list of southern coastal specialties includes bánh căn, a small pancake made of egg and rice flour. Rather than fried in oil, these tasty morsels are cooked in a special pan – not unlike a muffin tin – over a charcoal fire and topped with your choice of shrimp, squid, pork, quail eggs or all of the above.
On a busy weekday afternoon, I opt for a serving of the shrimp-and-quail egg variety. Prices vary depending upon the toppings on your bánh căn but most dishes run between VND28,000 and VND35,000. These bite-sized cakes are meant to be wrapped, so when your order arrives, grab a lettuce leaf, add in a few greens and some sliced mango, roll and enjoy.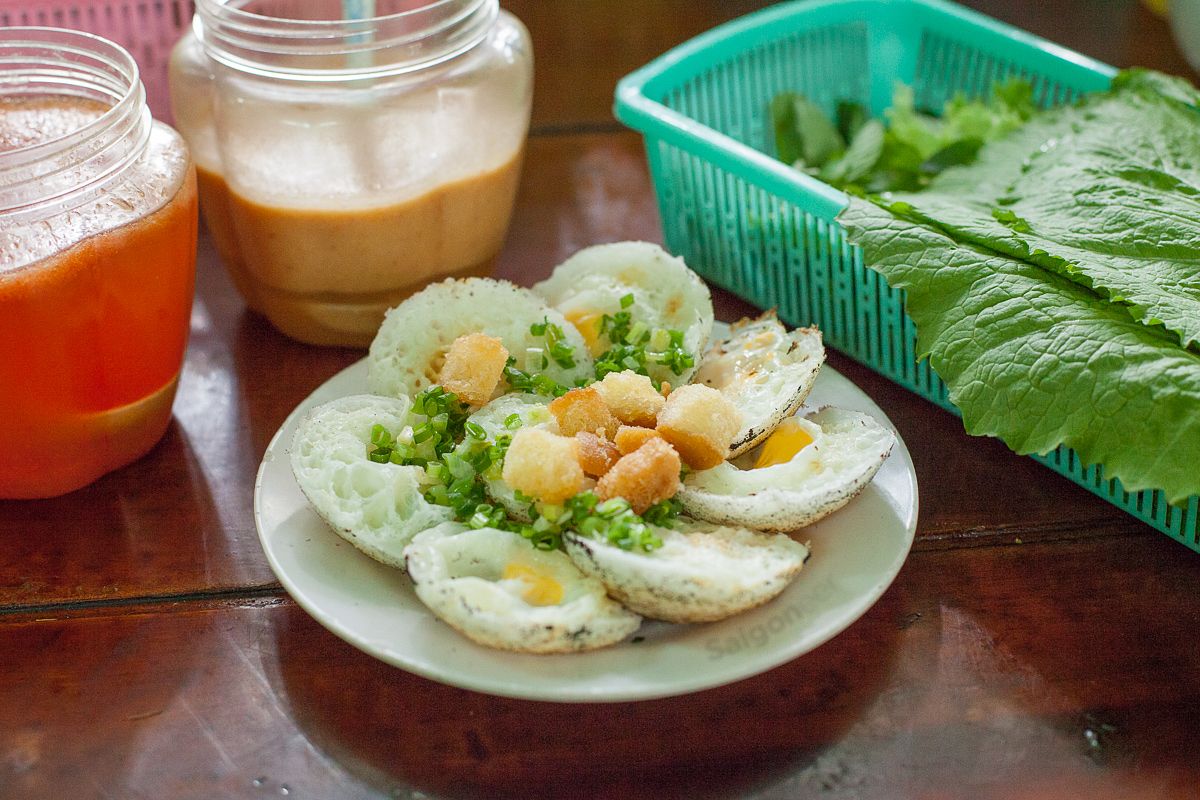 Apart from toppings, bánh căn is also served with there different types of sauce, including a sweet-and-sour fish sauce, a peanut sauce and a fishy, tamarind-based condiment. You can mix them all together to suit your own preferences, but I recommend using the peanut sauce alongside the fish sauce for best results.
Beyond bánh căn, this place also offers a few other winning dishes, including the small, Phan Rang-style bánh xèo. These come with a variety of toppings like bánh căn but mostly stick to seafood accompanied by bean sprouts.
Last but not least is the chả cuốn, an oversized spring roll comprised of shredded mango, chả cá, egg and vegetables. These mouthwatering wraps are served with a different, stronger fish sauce to balance the array of flavors but are a cut above your average spring roll.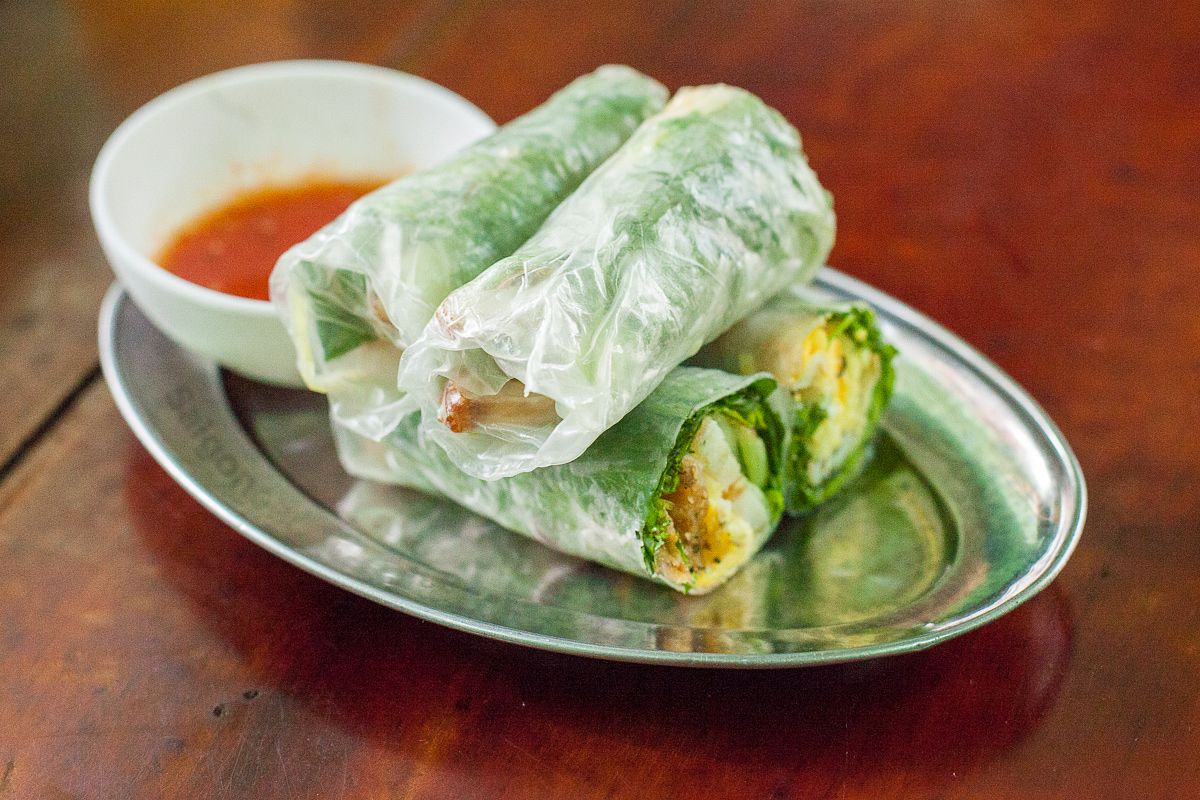 Hai Ton Quan opens in the mid-afternoon around 3pm but it's best to save your dining plans until around 5pm when things are a little more lively and the staff is better prepared.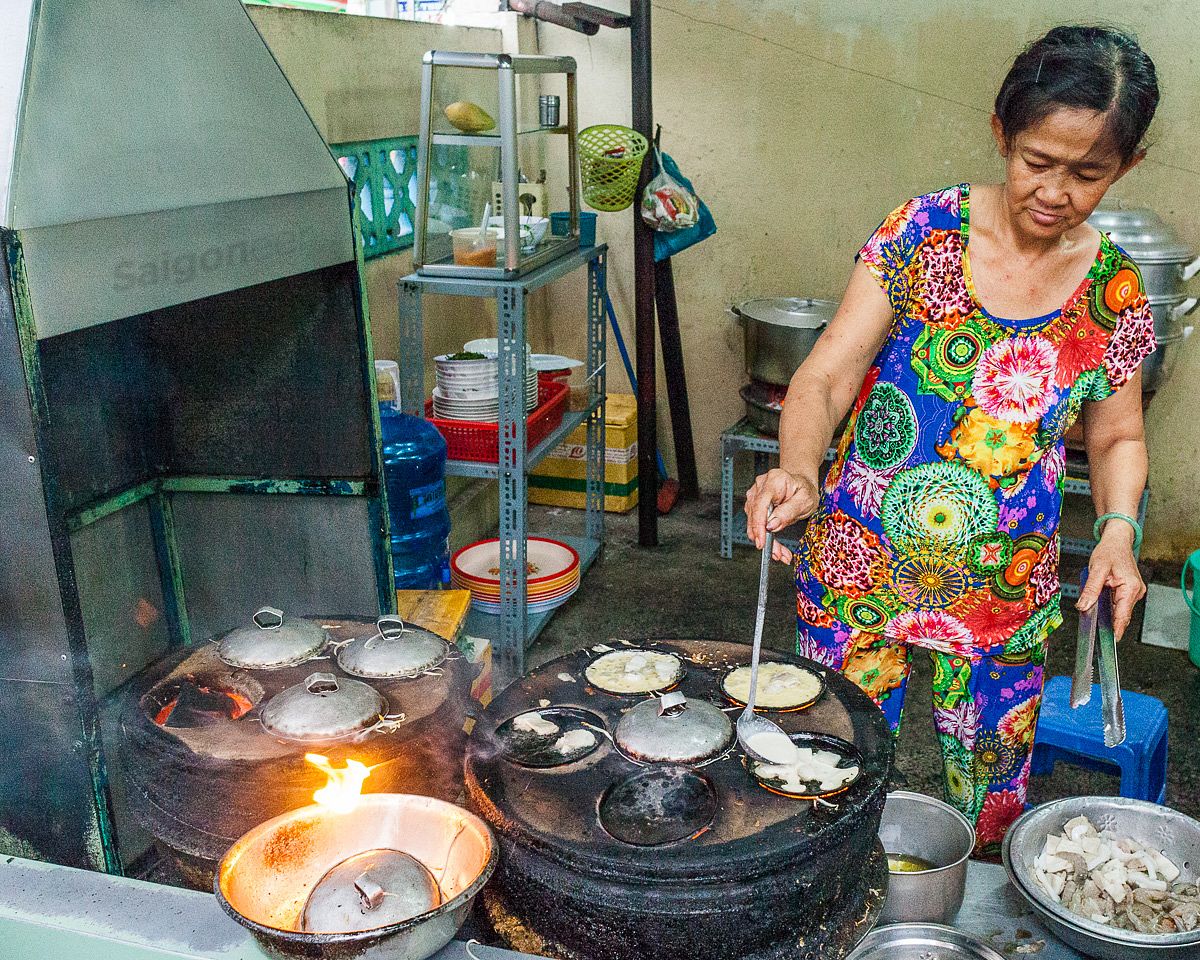 To sum up:
Taste: 3/5
Price: 5/5
Atmosphere: 4/5
Friendliness: 3/5
Location: 3/5
Hai Ton Quan
570 Le Quang Dinh, Ward 1, Go Vap District

---

Related Articles:
---