Our dining experience at A Lung was remarkably simple: there was no turning back when we saw bacon on the menu.
Working in District 1 presents a unique set of both perks and drawbacks. Saigon's downtown area is a treasure trove of good restaurants. From Indian and Japanese to Italian, the neighborhood is very accommodating when it comes to snazzy, well-lit eateries thanks to the cosmopolitan background of its population. However, at times, the quest to find cheap spots for good, unpretentious comfort food can be frustrating – now more than ever thanks to the government's high-profile sidewalk-clearing campaign.
This makes our discovery of this week's Hẻm Gem all the more timely. Located in an old heritage building at the end of Nguyen Cong Tru Street, A Lung and its menu of Hanoi-style stir-fried dishes will provide any hangry eater with the comfort they need after a full day toiling at work or a chaotic night out drinking with friends.
The setting of A Lung doesn't differ too much from your typical stir-fried joint: an open kitchen right in front of the building with giant woks and metallic table sets lining the wall. We arrived at the eatery at 4pm after a walk under the punishing heat of April only to be informed by the owner that the chef only starts dinner at 5pm. Heartbroken, we decided to take shelter in a nearby café to shoot the breeze and work up our appetite for some greasy stir-fired goodness.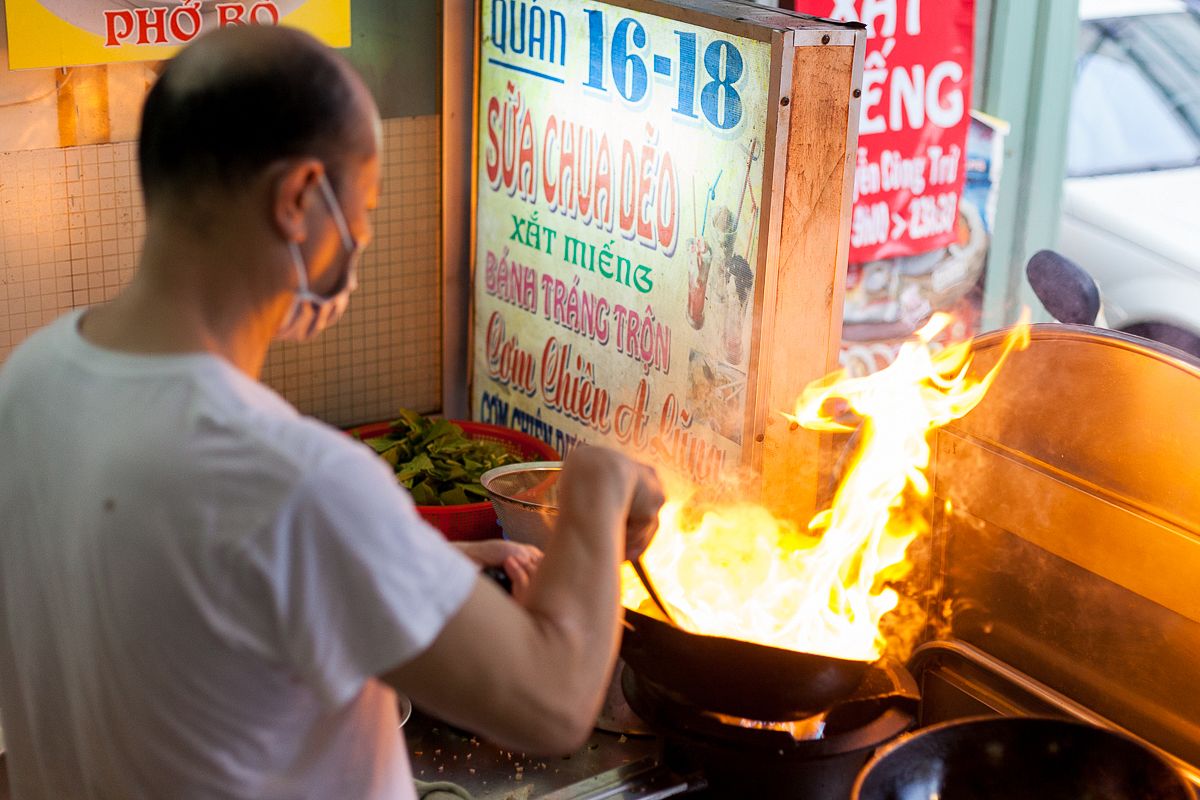 Once 5pm came around and we settled down at a table inside A Lung's dining area, our mood instantly changed after a colleague spotted the bacon-centric section of the joint's menu. The discovery both baffled and delighted me. Why, here of all places, and why now? Had a higher being decided to take pity on us after witnessing us going through the trials and tribulations of District 1 traffic? Nonetheless, I'm a simple guy. When I see bacon in Vietnam, I order it.
After a good twenty minutes of oohs and aahs, we all decided to get bacon in one way or another. At A Lung, one can opt for an addition of teriyaki sauce with their stir-fry, as well as a range of carb options such as normal white rice, macaroni or egg noodles.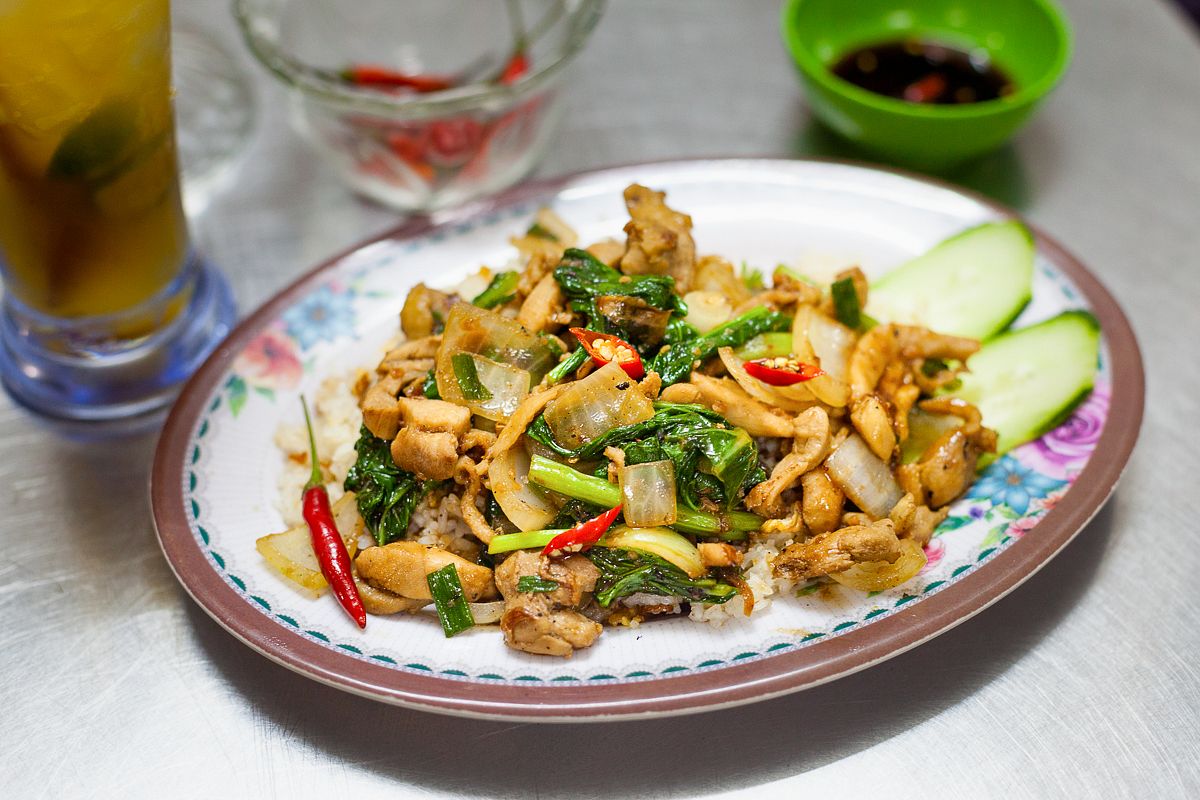 The result was as magnificent as one would expect: perfectly fulfilling comfort food with a generous heap of diced bacon and other accoutrements (watch out for the odd appearance of cilantro). The bacon fried rice offered up a balanced flavor profile: salty from the pieces of fried bacon, sweet from the teriyaki sauce and well-seasoned rice.
After the rather heavy meal, one can also try out A Lung's famous chewy yogurt, an appropriate palate cleanser that comes with a range of homemade fruit compotes such as kiwi, lychee and our personal favorite, pickled apricot.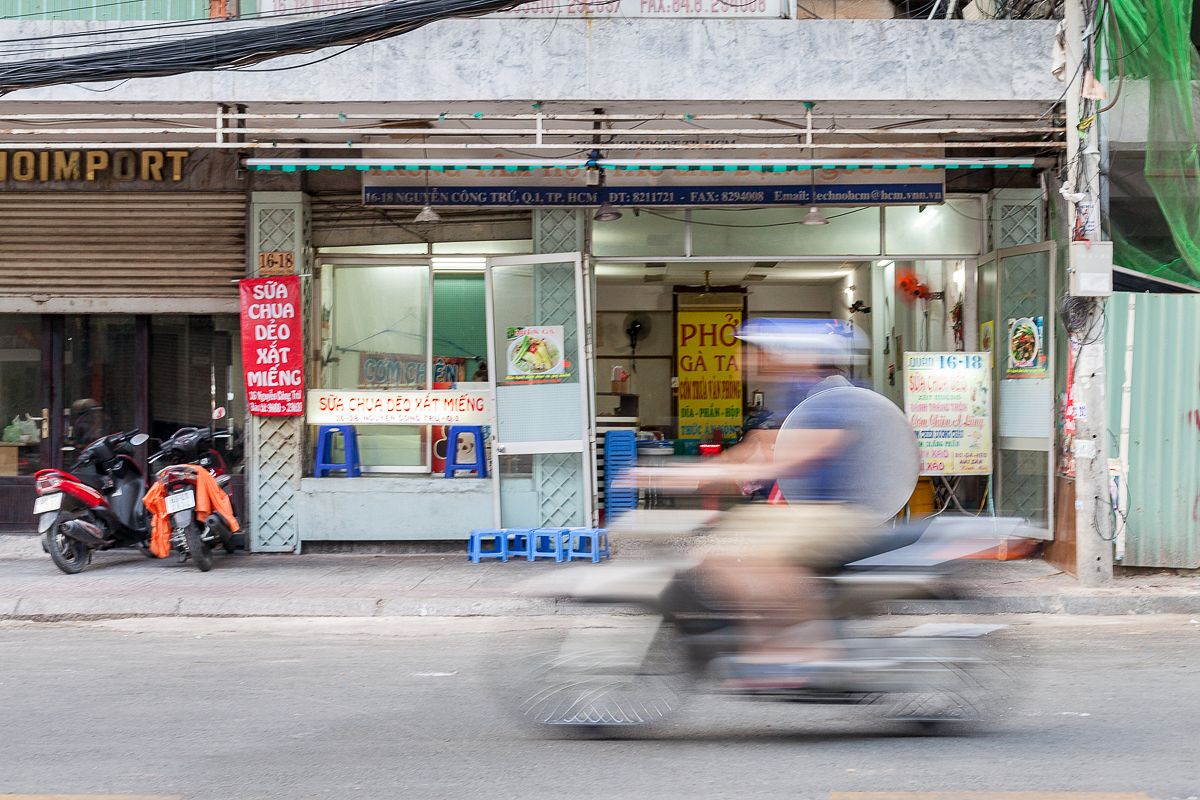 To sum up:
Taste: 5/5
Price: 5/5 – VND30,000-40,000 per plate
Atmosphere: 4/5
Friendliness: 4/5
Location: 4/5
Khoi loves tamarind, is a raging millennial and will write for food.
Quan A Lung
16 Nguyen Cong Tru, Nguyen Thai Binh Ward, D1

---

Related Articles:
---